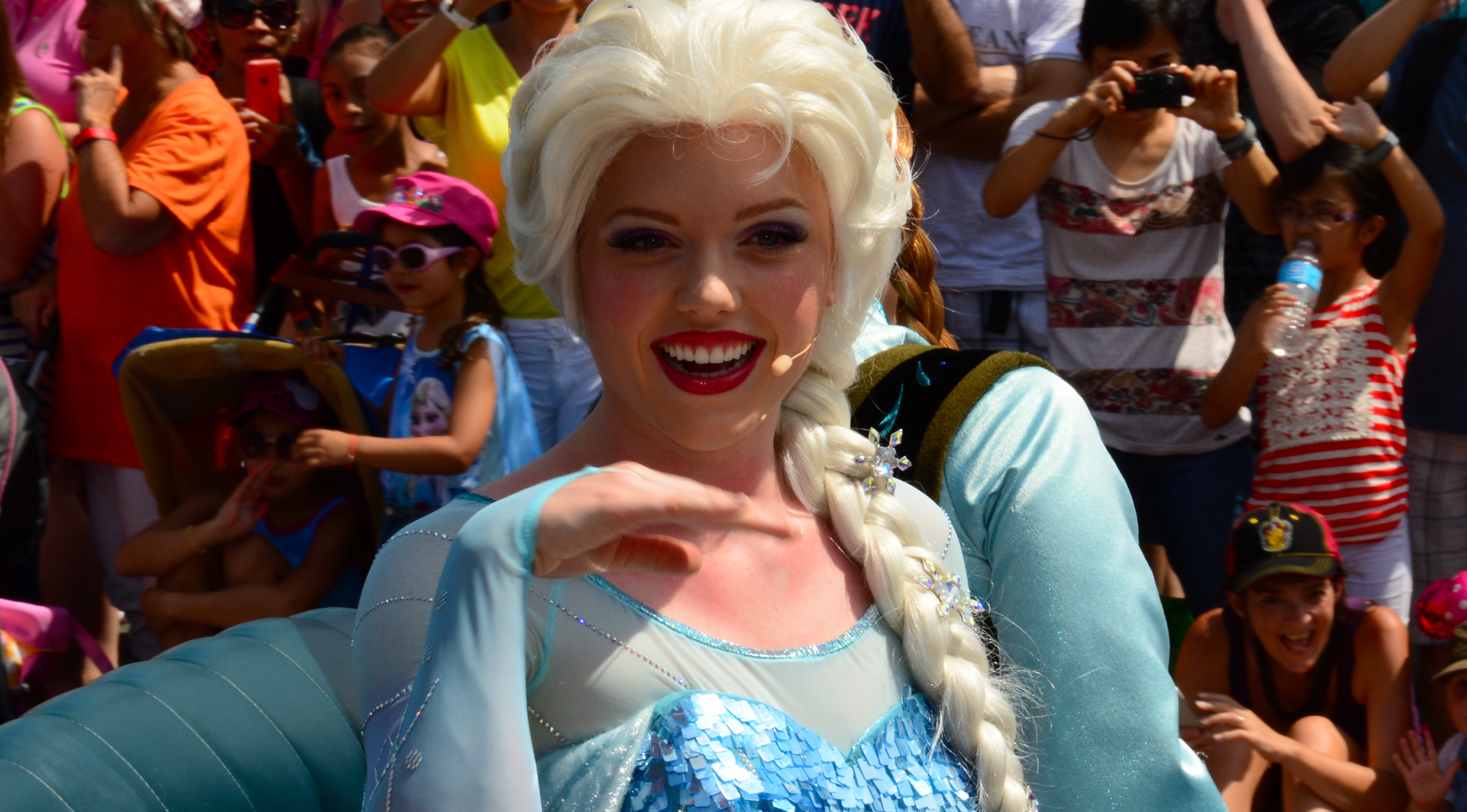 I get this question frequently, so I thought I'd put out the information that I've been given through some sources.  Remember that this should be treated as RUMOR until it's officially confirmed by Disney.  I've heard that the Frozen Fun, currently known as Frozen Summer Fun, will continue until at least early January 2015 in some form.
The For the First Time in Forever:  A Frozen Sing-a-long will likely continue daily through that period along with Wandering Oaken's Funland and the fireworks will be presented on weekends until Thanksgiving and Christmas when they will be nightly.
The only question at this point is what will happen to the parade feature.  The parade elements are currently on loan from Mickey's Very Merry Christmas Party and will need to be returned for practices to begin at the Magic Kingdom before the Mickey's Very Merry Christmas Parties begin.  They could take some old parade vehicles and create a couple of new elements or the parade could be cut with some other element added.  The Frozen Premium Package has been extremely popular, so I'd guess they continue the parade in some form to keep the cashflow moving that helps pay for the event.
FACT:  In another note concerning this celebration, the Sing-a-long will change from 6 shows daily to 10 shows daily beginning September 2.  If you don't wish to use FP+ for this experience, you might find the really early or late shows easier to get into than the other shows.   Here's the new schedule that begins September 2:
9:25am, 10:25am, 11:30am, 12:35pm, 1:40pm, 2:45pm, 3:50pm, 4:55pm, 6:00pm, 7:05pm
CharacterLocator.com will be updated on Saturday night with those new show times as well.