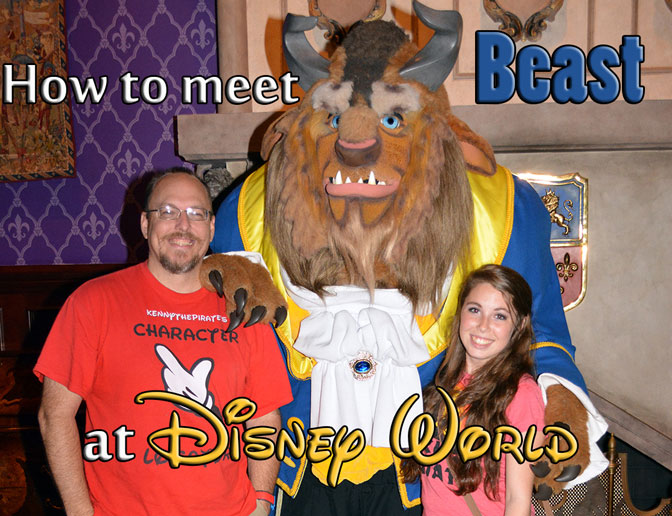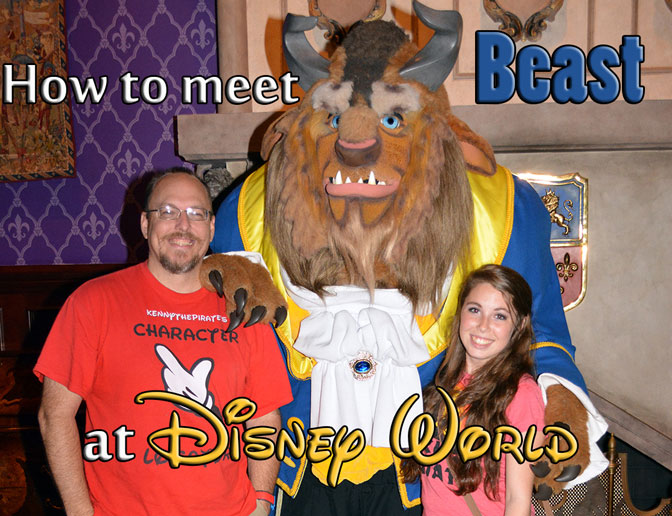 When the Be Our Guest Restaurant began regular service at the Magic Kingdom, Beast was removed from regular meet and greets.  He used to offer meets with Belle wearing her blue smock in France at Epcot, but now it's just Belle at that location.  Disney World wanted to create a unique experience for meeting Beast so they moved him to the DINNER and DINNER only meal at Be Our Guest Restaurant.  Again he doesn't meet for lunch.  If you have any questions about where a given character might meet, be sure to check out my Master List of Disney World Characters or use the same feature on my Character Locator app using the little pirate icon.
Guests clamor for having dinner at the really beautiful restaurant and book their dining reservations 180 days in advance and often try for the last day of their trip and work backwards as you are allowed to book your check in date plus 10 days out.  Even with them being listed early in the morning 6 months before your check in date, they fill very fast.  If you're unsure when your 180 day mark is, be sure to check my Crowd Calendar for your given month.  If you can't find them at the 180 day mark, you might consider using Fetch the Dining Locator who is included in your Character Locator subscription.  He works best from 1 to 14 days out, but could find them at any time.
Once you've secured those all important reservations, you'll make your way to the back of the Magic Kingdom's Fantasyland area and check in here on the left hand side of Beast's Castle.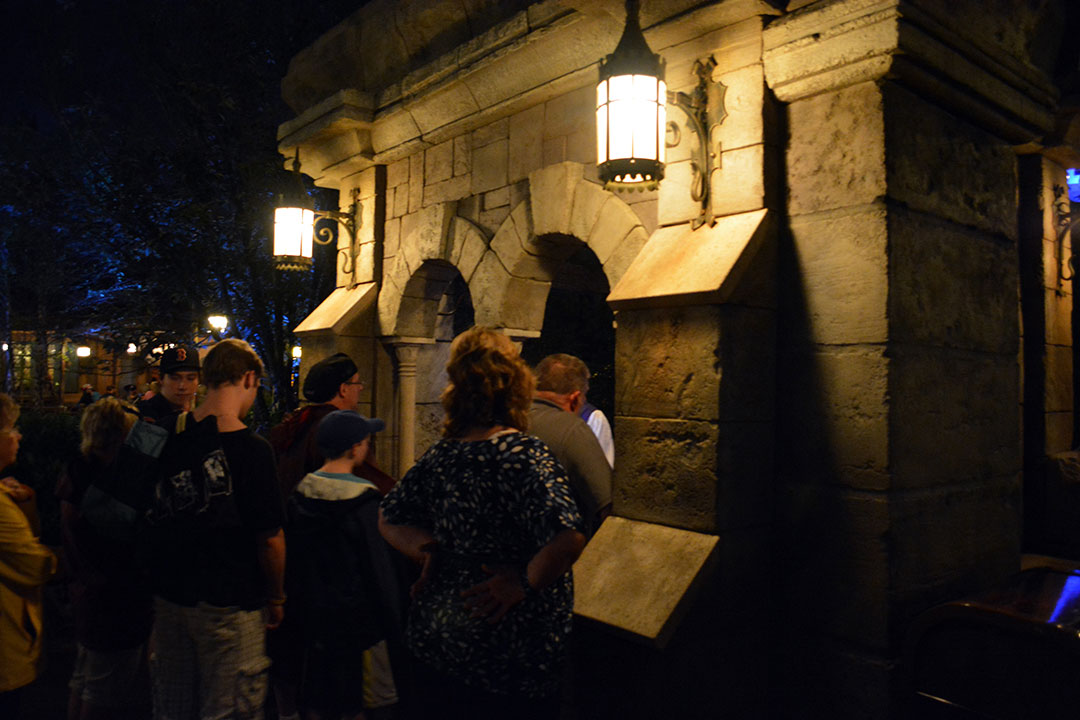 You're given one of these beepers to notify you when your table is ready and a cast member comes out to meet you and escort you to the table.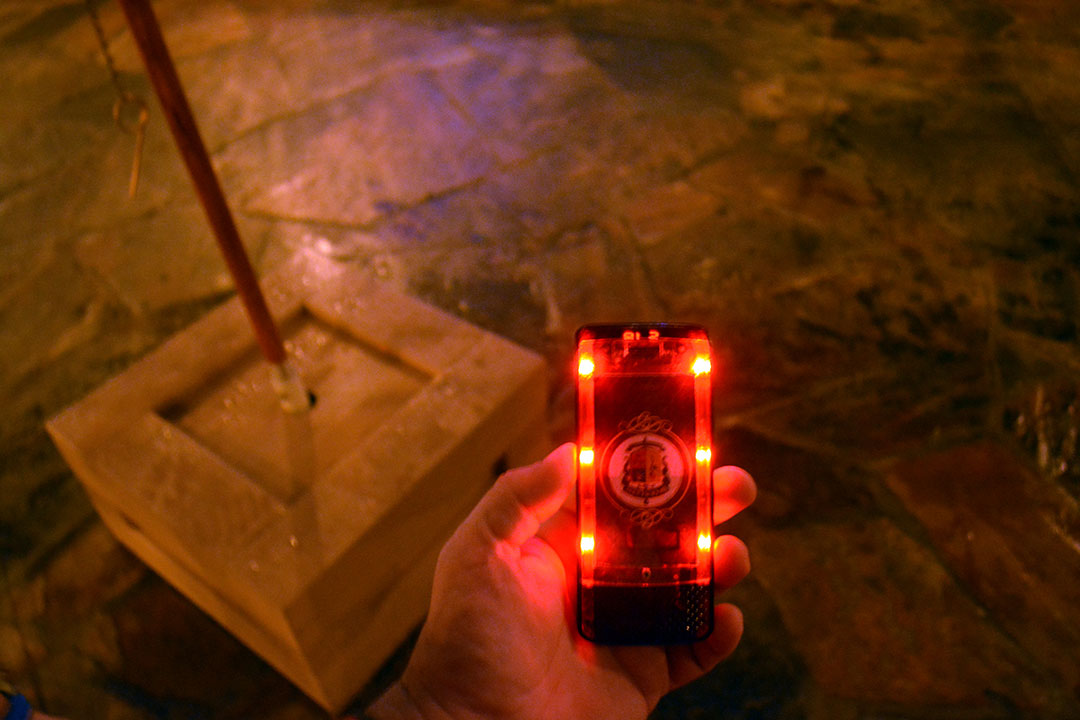 You then make your way across the bridge
And through these iron gates.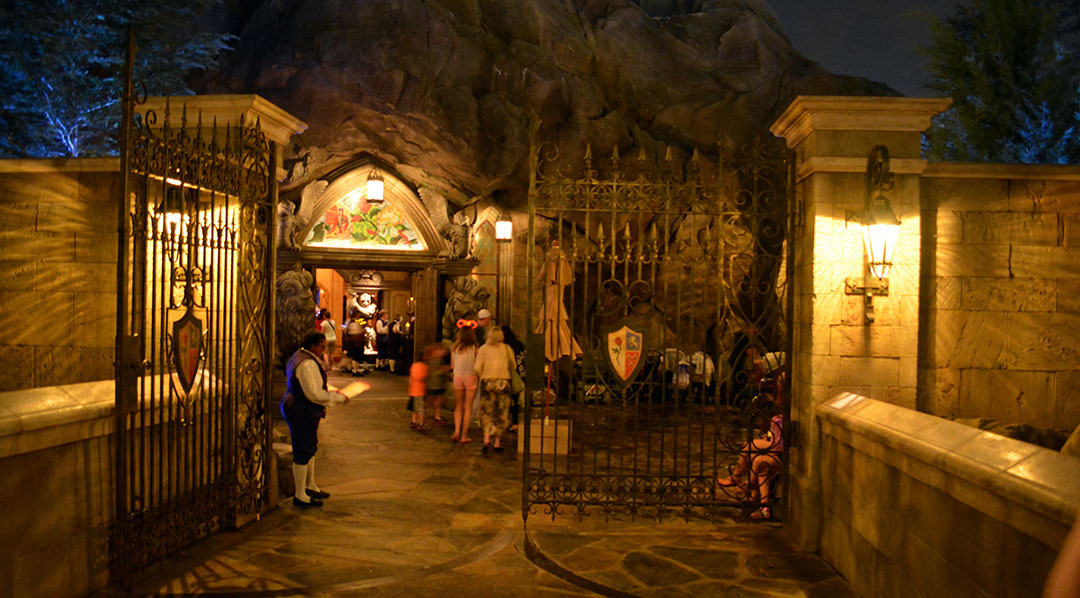 To the entrance to the castle.  It's really well done and looks just like the movie.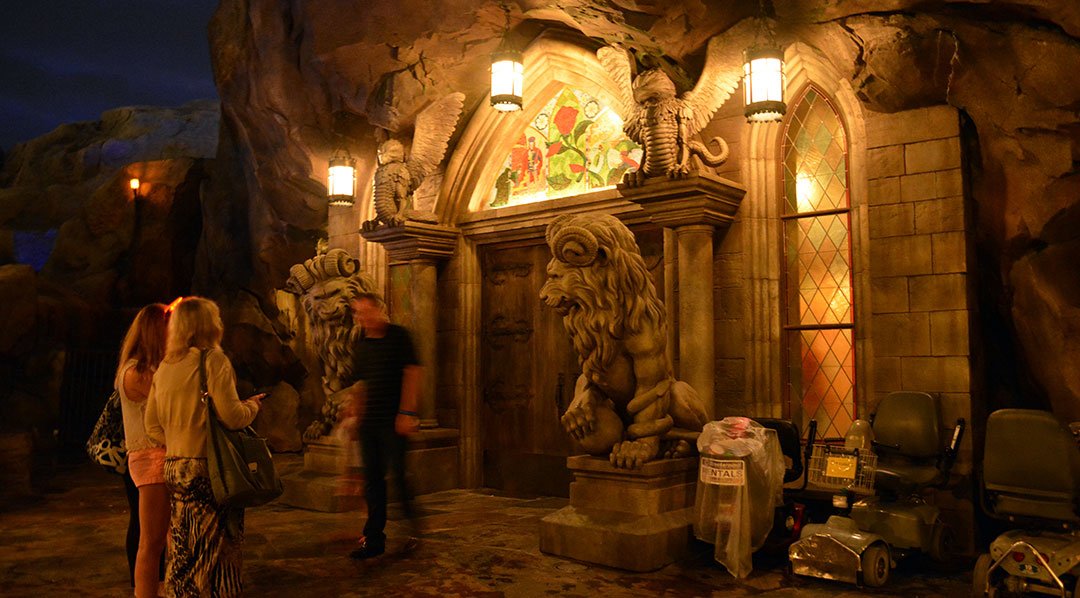 Jordyn was given one of these lovely candles to take to the table with us.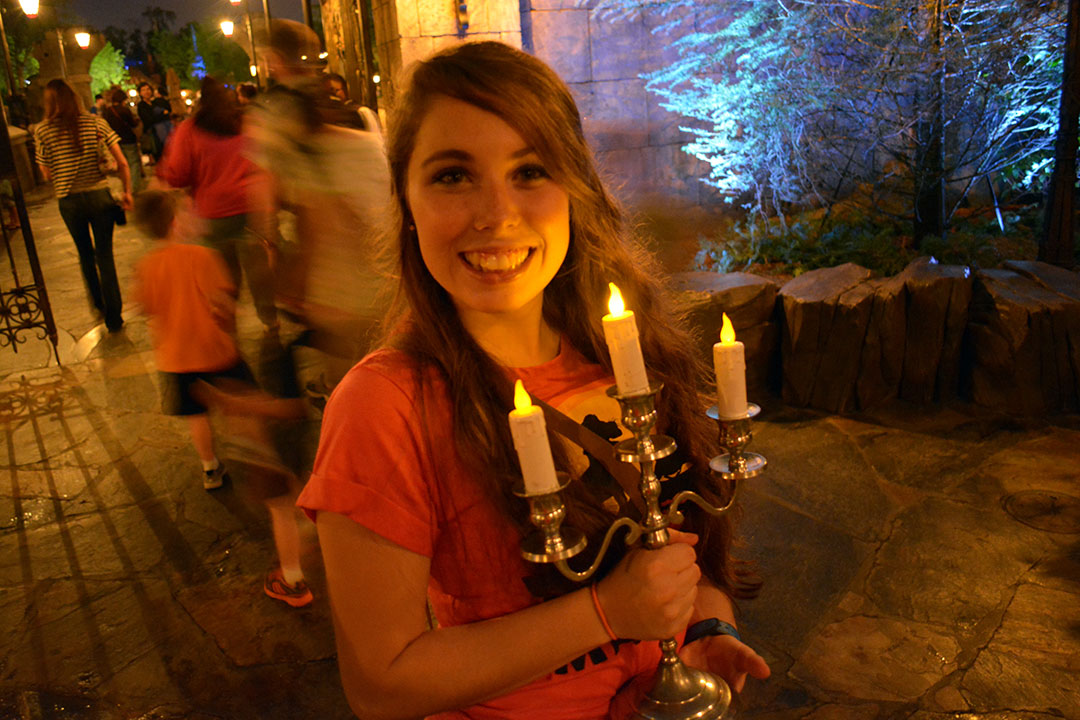 You make your way into the main ballroom area through this entrance.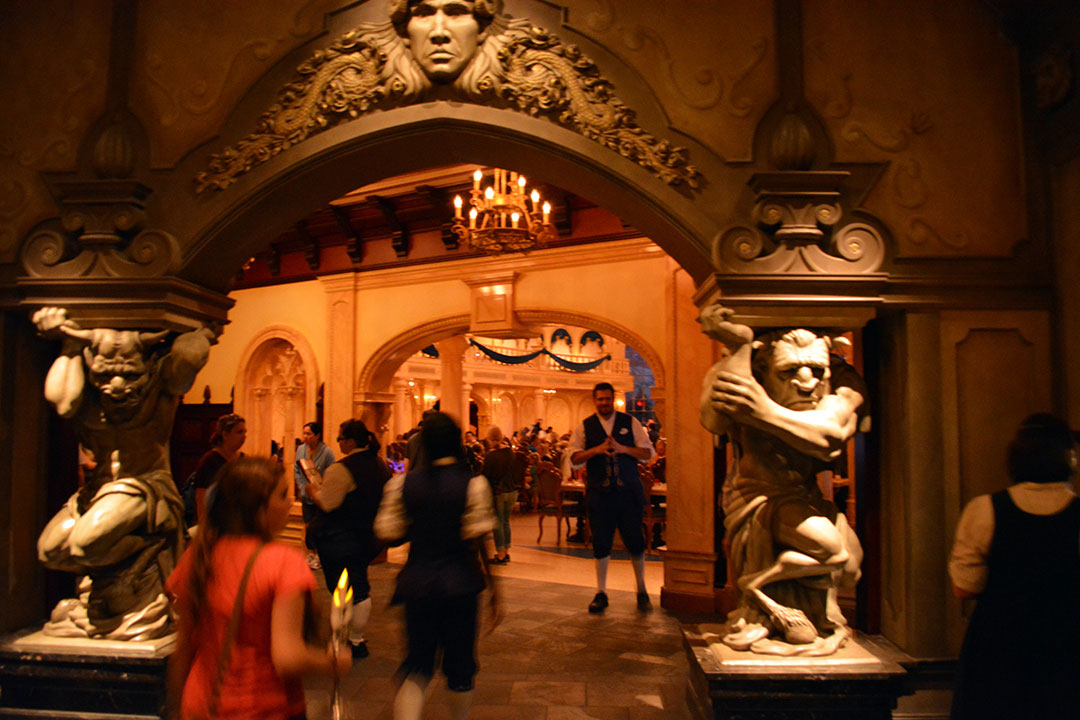 It's a pretty stunning view with snow falling in the windows in the back of the restaurant.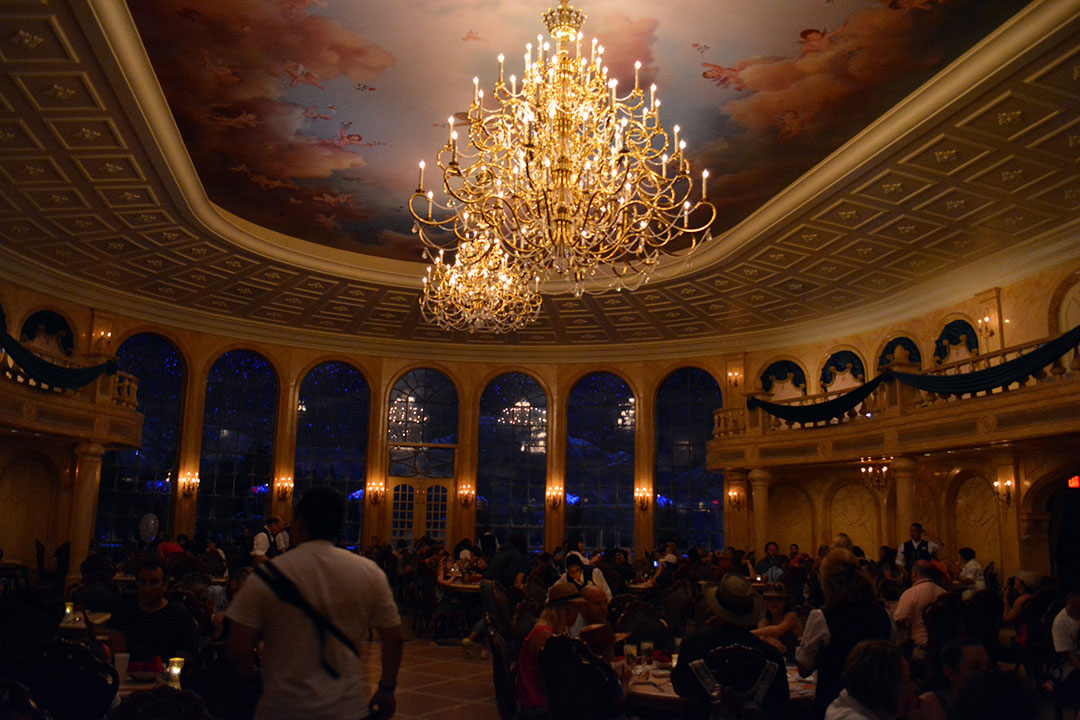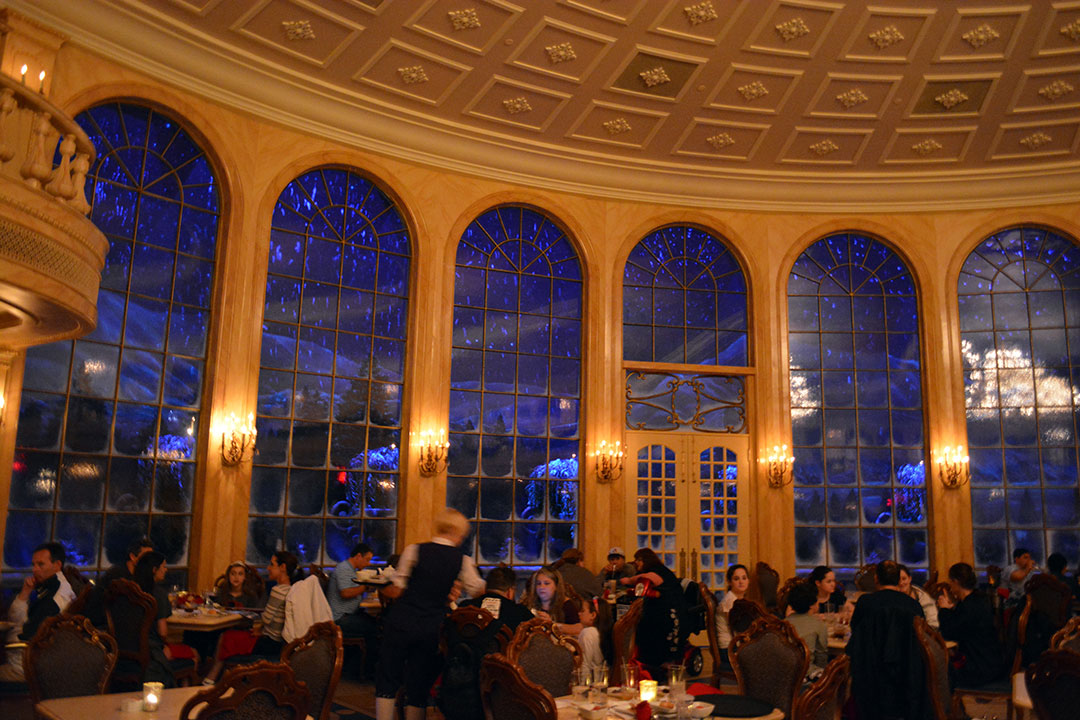 We were seated this evening in the main ballroom, but you can also be seated in the West Wing or the other area to the right. (Photos coming later).  You're given this lovely menu.  If you have any questions what's for dinner or lunch, check my MENUS section.
From time to time Beast will cross through the ballroom with a little announcement, so he can move into his meet and greet area to the right.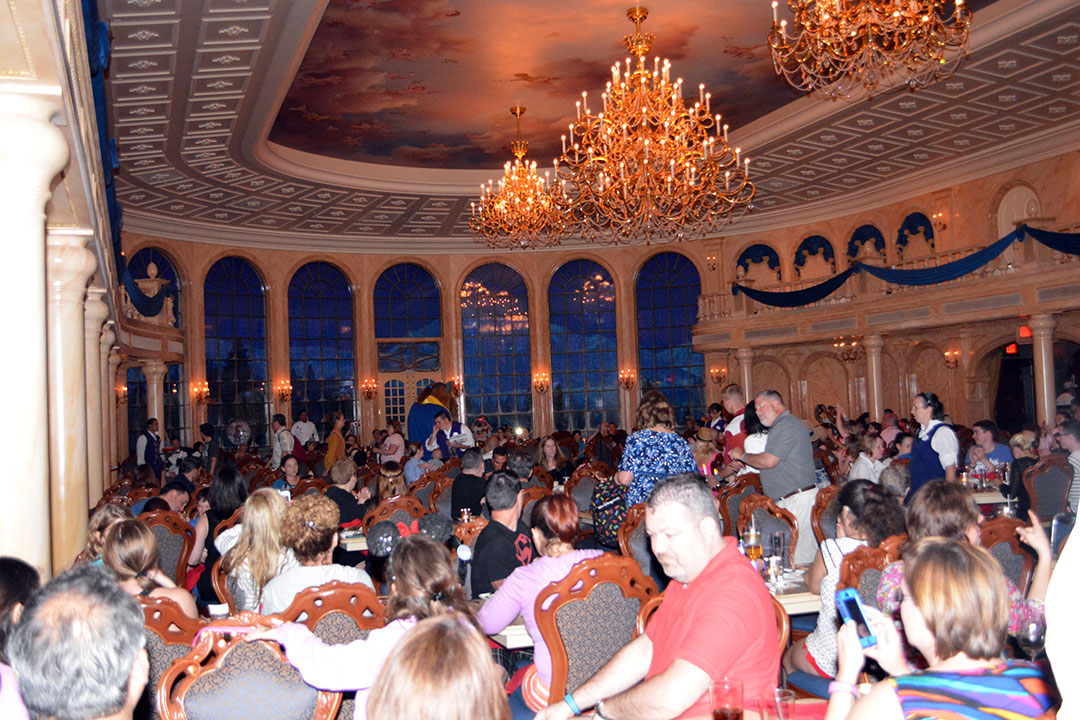 Napkins are tied like roses.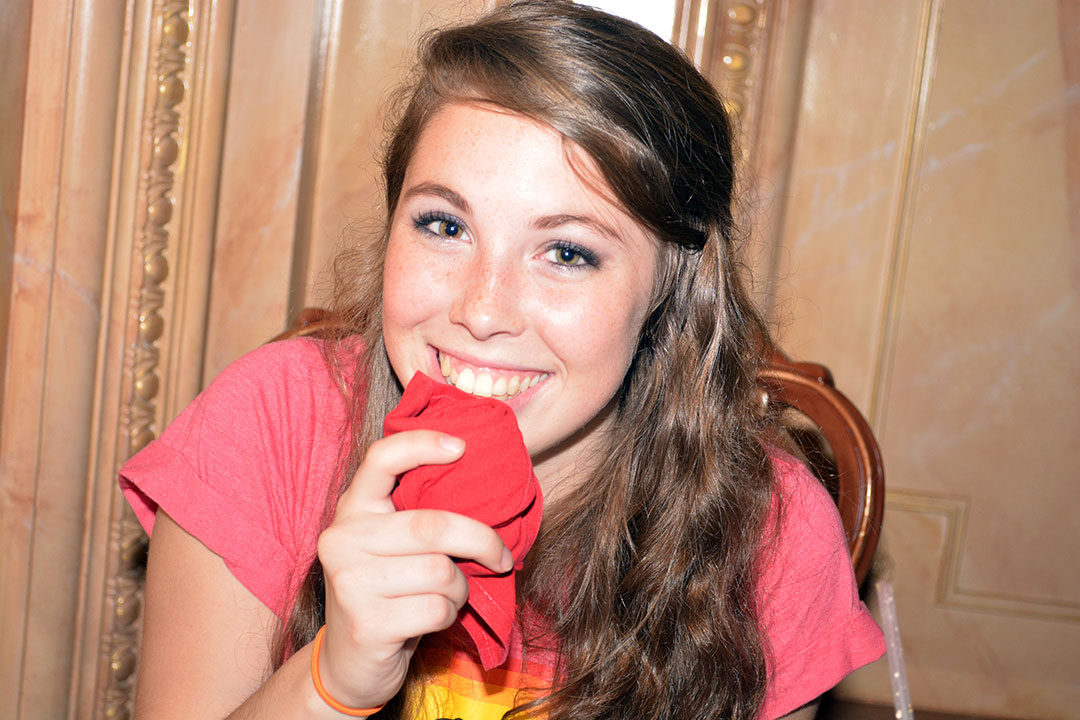 I ordered the pork dish, which was tasty, but FAR to big to eat it all, especially since we wanted to sample desserts.  Speaking of desserts, they serve the same ones for lunch and you can just order a dessert for either meal if you wish, since it's ala carte.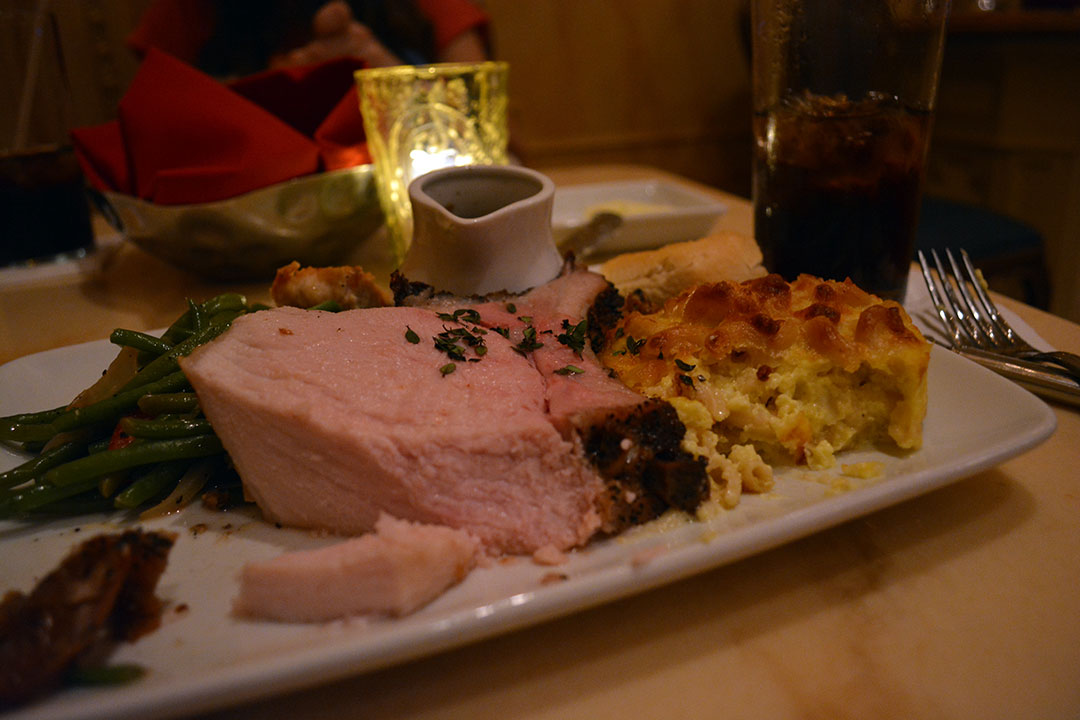 They bring a selection of desserts to the table so you can preview before ordering.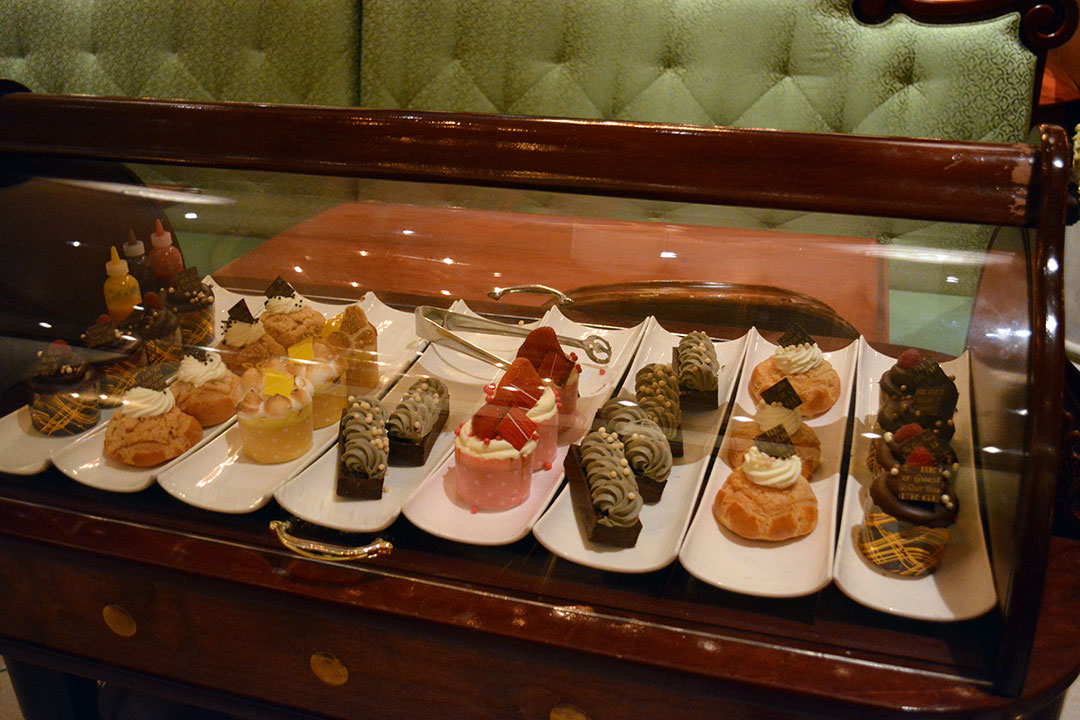 We ordered the "Grey Stuff" and the Strawberry cupcake.  The Grey Stuff was delicious on the chocolate brownie type dessert.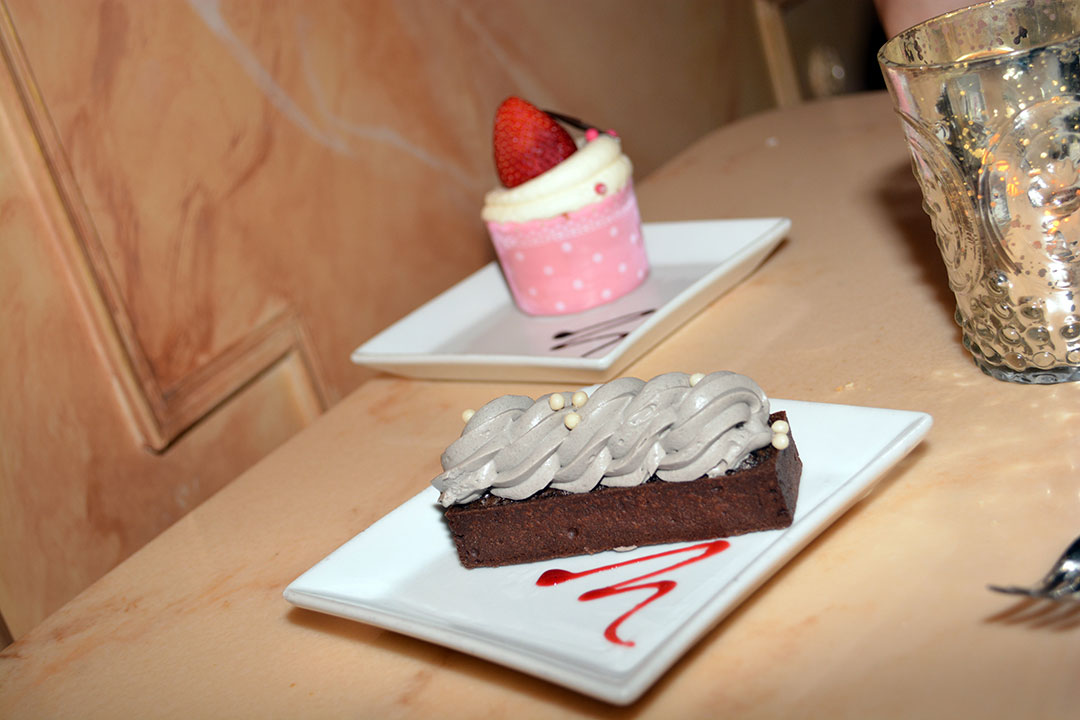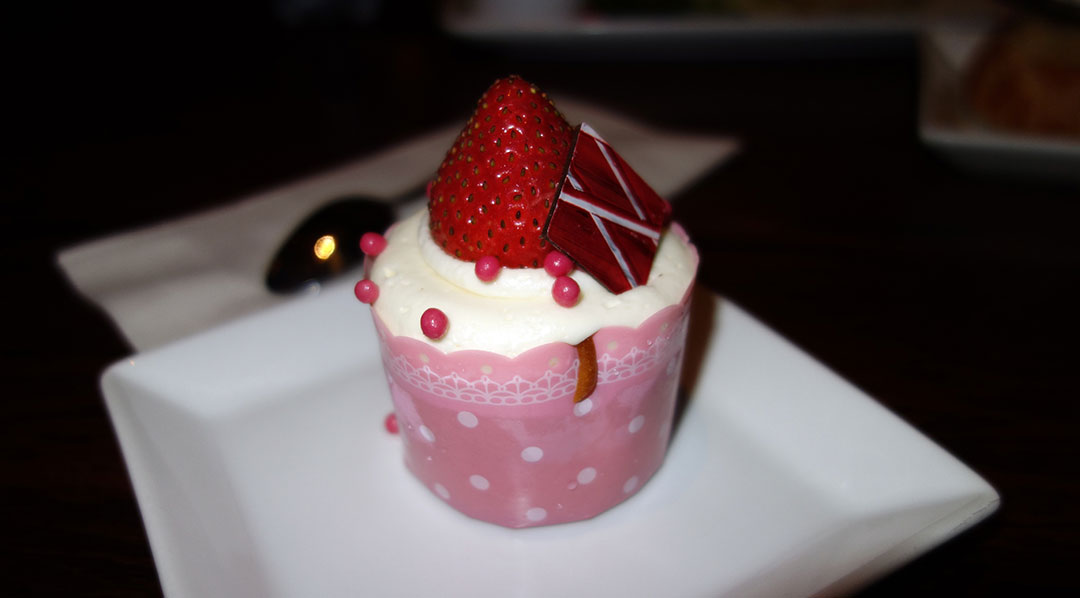 We toured the castle on our own after dinner and here's some photos from the West Wing.  It's kind of dark and ominous.  Some younger kids may be a bit intimidated by the decor in here.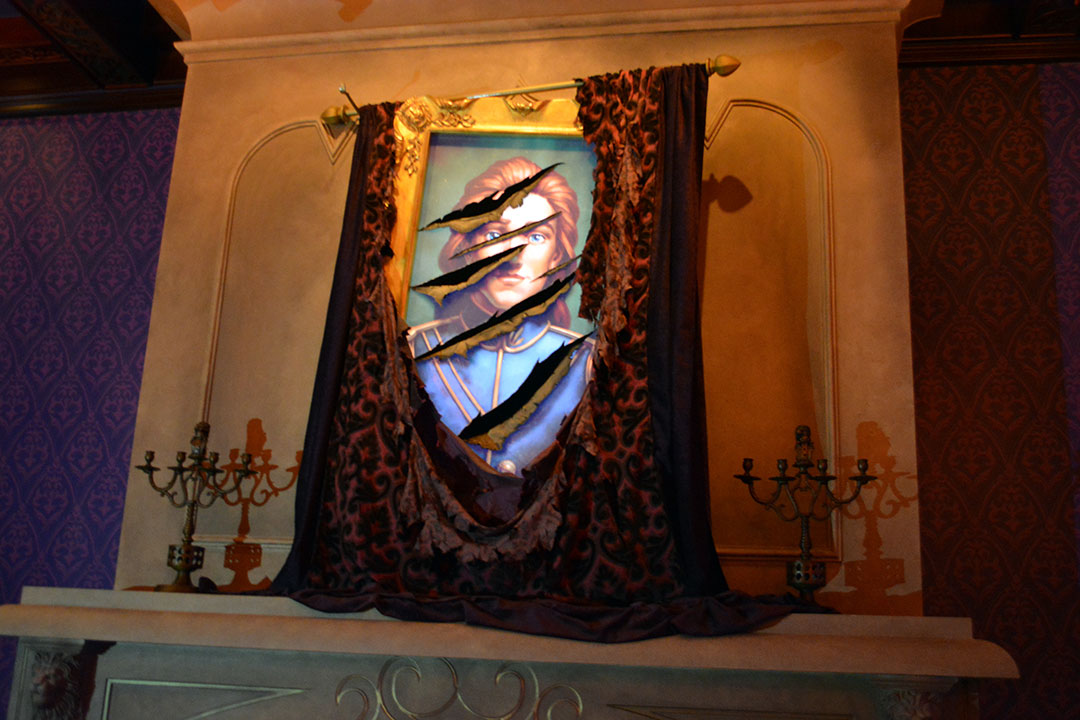 Beast went a little crazy with the place.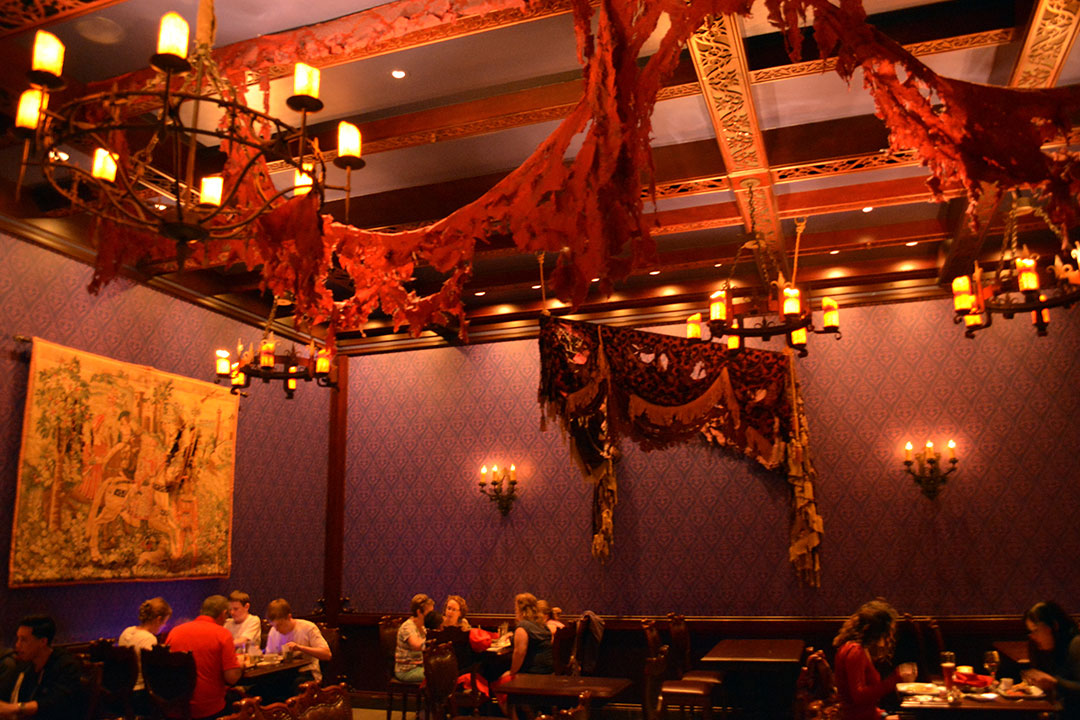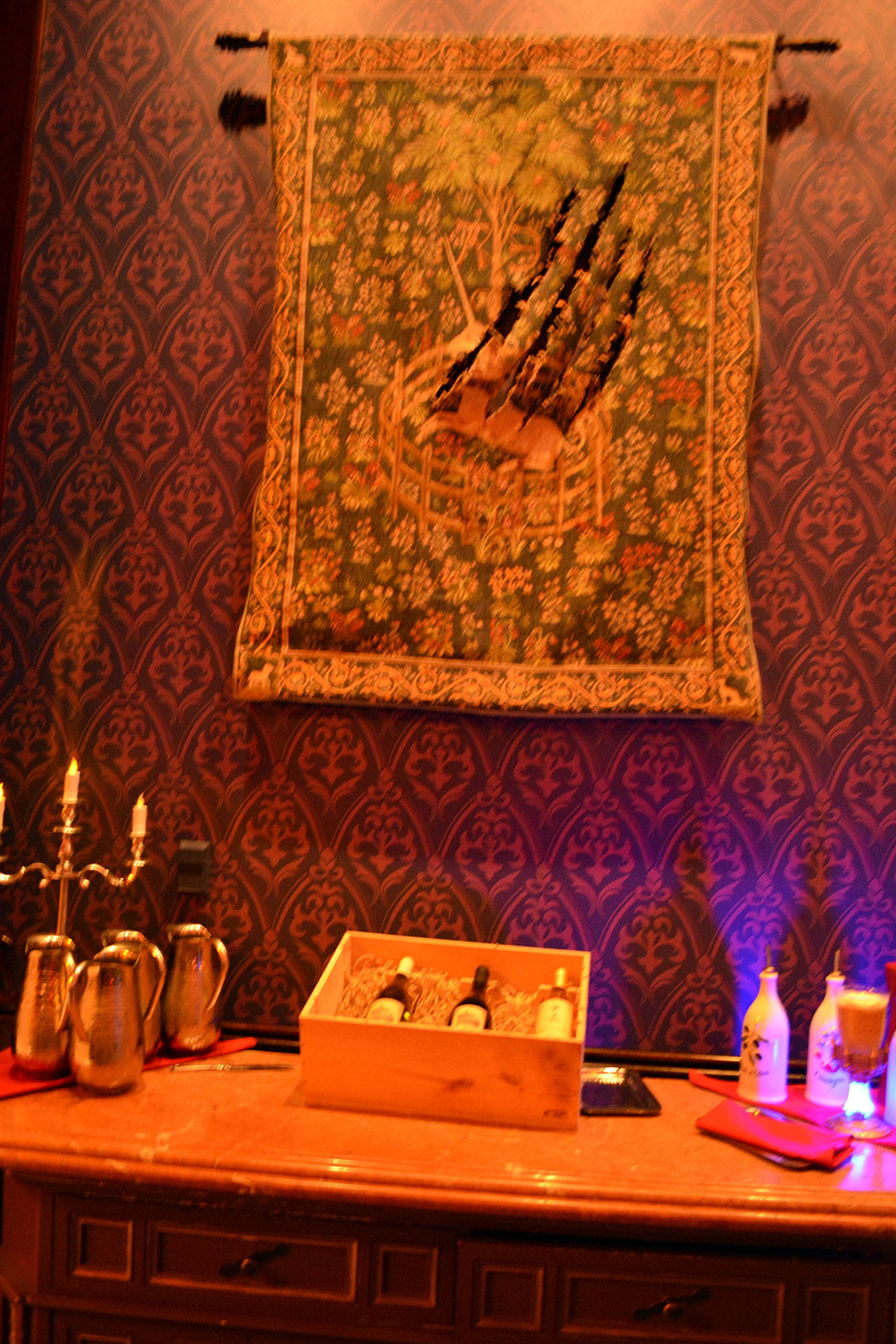 Here's a few pictures of the other dining area.
I like this photo of chip the teacup.  He's one of my favorite characters in a Disney movie.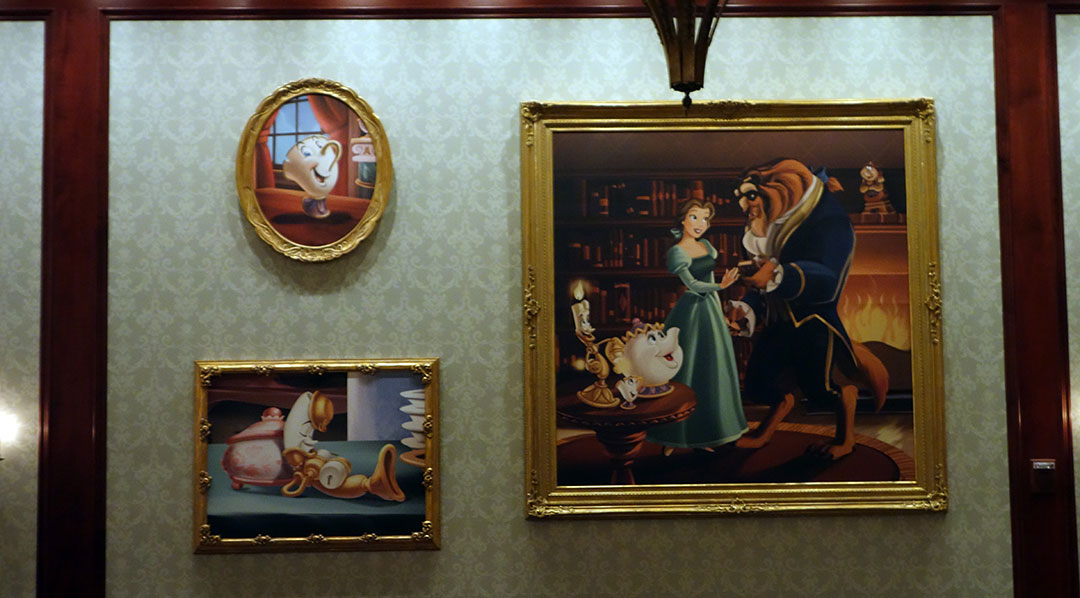 After we toured the castle, we made our way over to meet the Beast.  He meets with every guest after they complete their dinner meal.  You can meet him at your convenience and he does not move table to table like "Character meals."  As you can see, there is a Photopass photographer on hand and it can be attached to your Memory Maker account.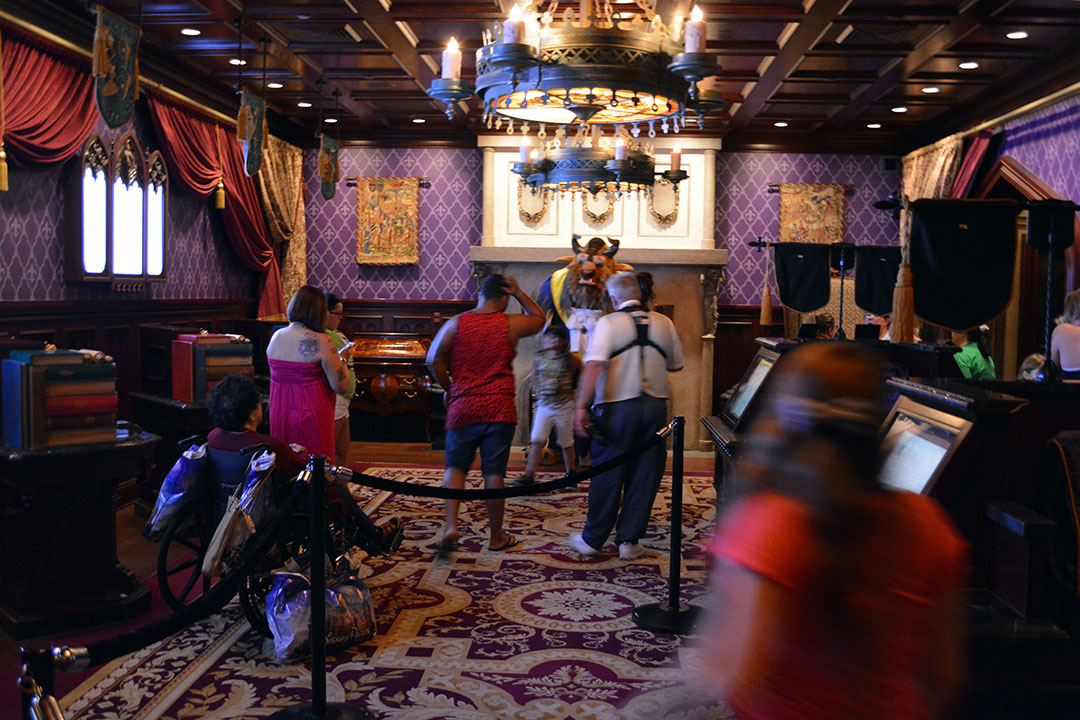 Beast looked exceptionally happy to meet us this evening, but I was standing on the wrong side.  I guess I'll have to go back some time ;)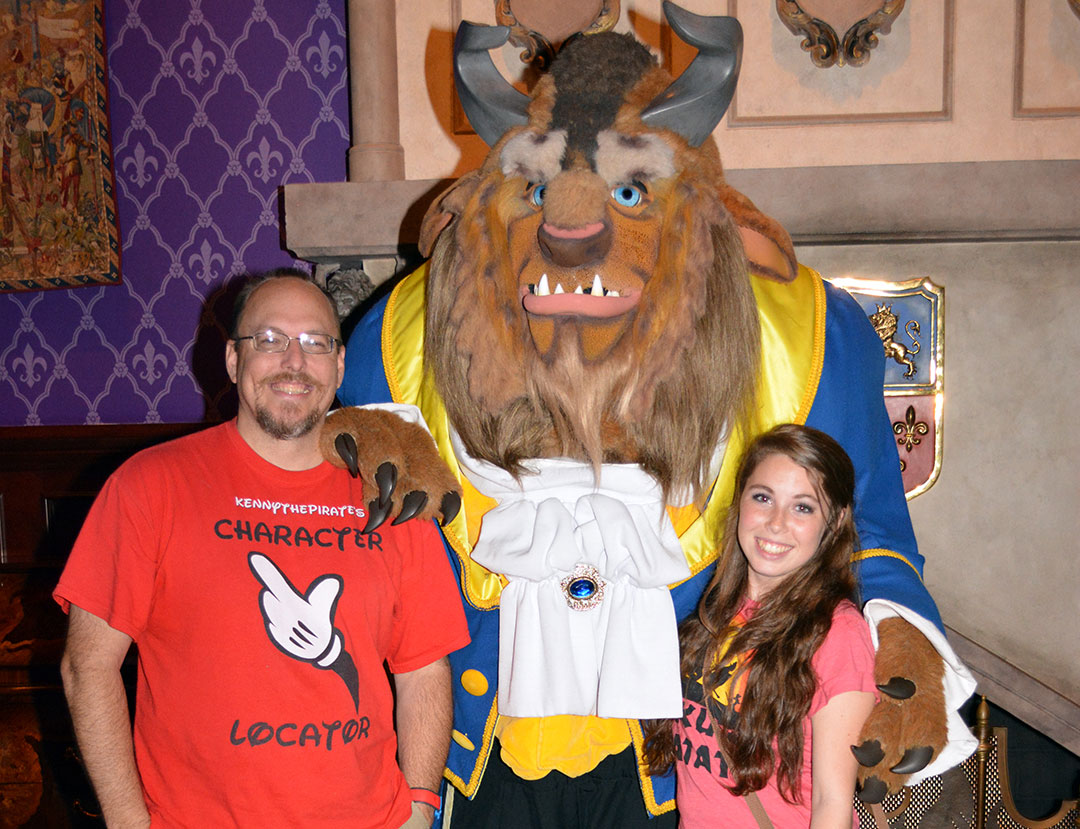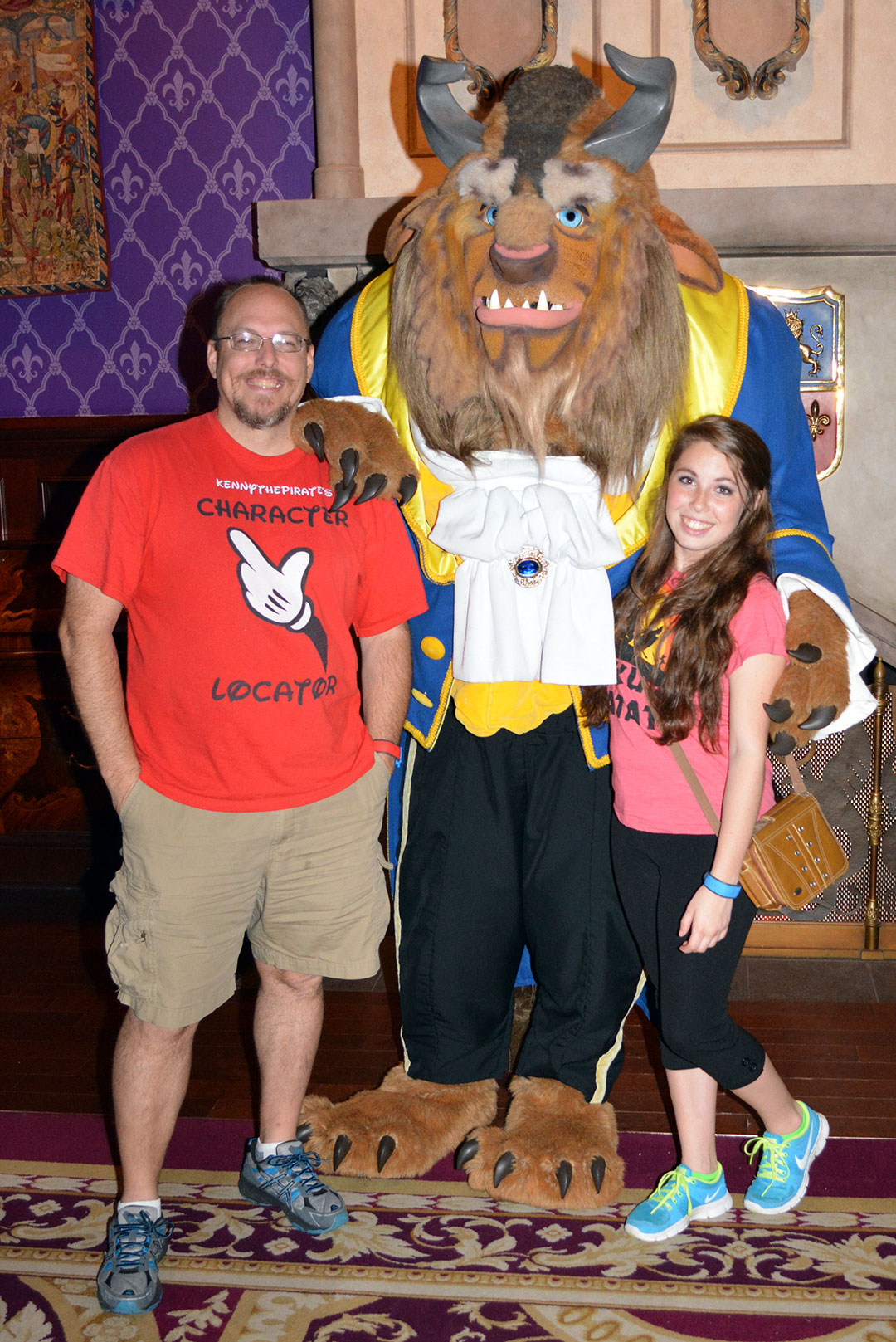 It was a very positive experience and we really enjoyed dinner and desserts and meeting beasts is a little cool whip on top of it all.
Have you had dinner at Be Our Guest Restaurant?  Share your experiences in the comments below.