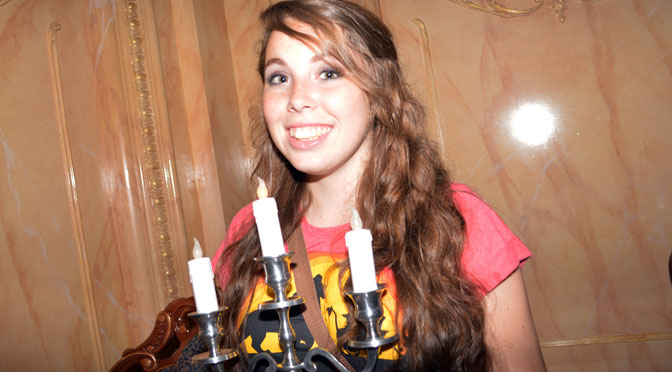 Be Our Guest now requiring return time cards or Fastpass+ reservations for lunch
The Be Our Guest Restaurant has been unbelievably popular since it opened.  Guests book dinner reservations 180 days out from their upcoming trip and line up an hour or more early for lunch in the blazing sun.  The Magic Kingdom has even loaned free umbrellas to guests so their Florida tan doesn't turn into a nightmare sunburn.
The new policy for LUNCH will require guests who don't have the Fastpass+ service for onsite guests to stop by Be Our Guest early in the day to pick up a return time card, like they are using for the Frozen Sing-a-long.  Once all the FREE return time cards are all distributed for the lunch period, remaining guests will be turned away for that day with no further stand by permitted.
The LUNCH Fastpass+ reservations are only for Guests staying at Disney hotels.  Guests staying at these hotels are usually invited via email to participate in the system and are even allowed to book their meal choices before arriving to expedite the process.  Lunch at Be Our Guest is considered Counter Service for the purposes of the Disney Dining Plan.
DINNER will continue to be a Table Service meal with reservations required.  If you are struggling to find reservations for Be Our Guest, you might consider trying our Dining Locator – Fetch who helps guests find difficult reservations.  He's bundled with a subscription to Character Locator and can be found on the Menu page.
I still find it funny that they moved to this multi-billion dollar electronic Fastpass+ service and they are still testing handing out paper cards.
NOTE:  There's no confirmation if this is just another test like they did for Anna & Elsa and Soarin or it's a permanent change at this point.
What do you think of the new policy?