Disney made a lot of promises and set high expectations for their newest film "Wish." Did this new film really deliver or did it fall flat? Check out this honest view with reviews from children, teenagers, and adults too.
Disney 100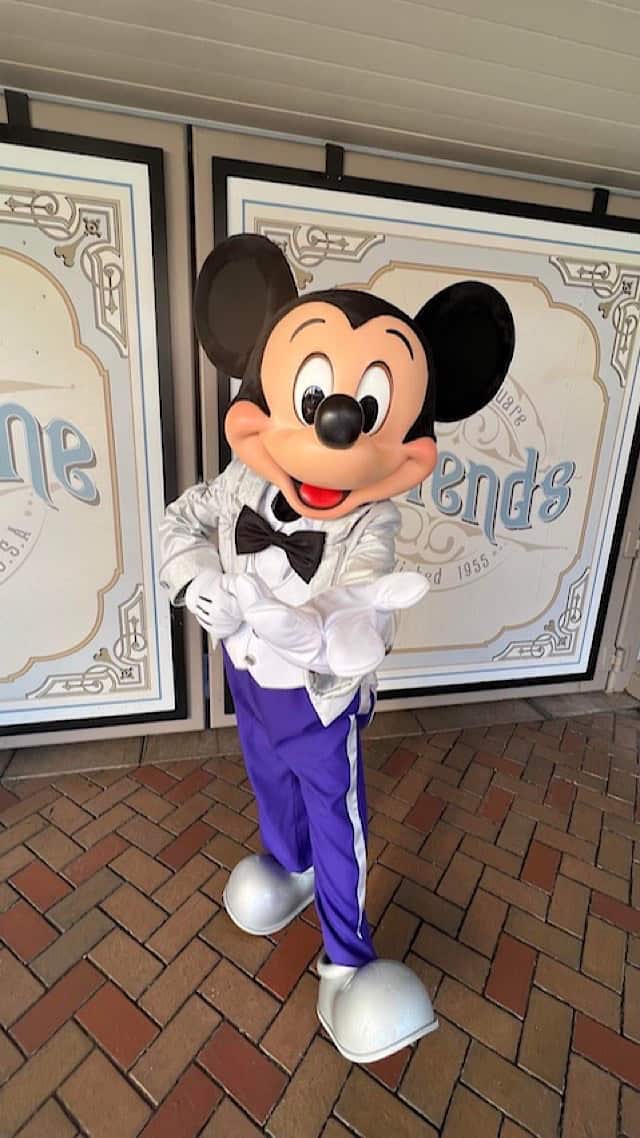 "Wish" explores the idea of how the wishing star, the one that multiple Disney characters have wished upon over the years, came to be. It is a concept that seems perfect for a film from Disney Animation Studios.
Get ready to feel like a child once again with the sweet innocence to believe in the power of a Wish.  This is truly the animated film that Disney needs to celebrate 100 Years of Wonder.
Anticipation builds as we are reminded that this is from the same studio that produced such classics as Beauty and the Beast, Encanto, Cinderella, and more. Finally, "comes a story a century in the making."
Early Access Screening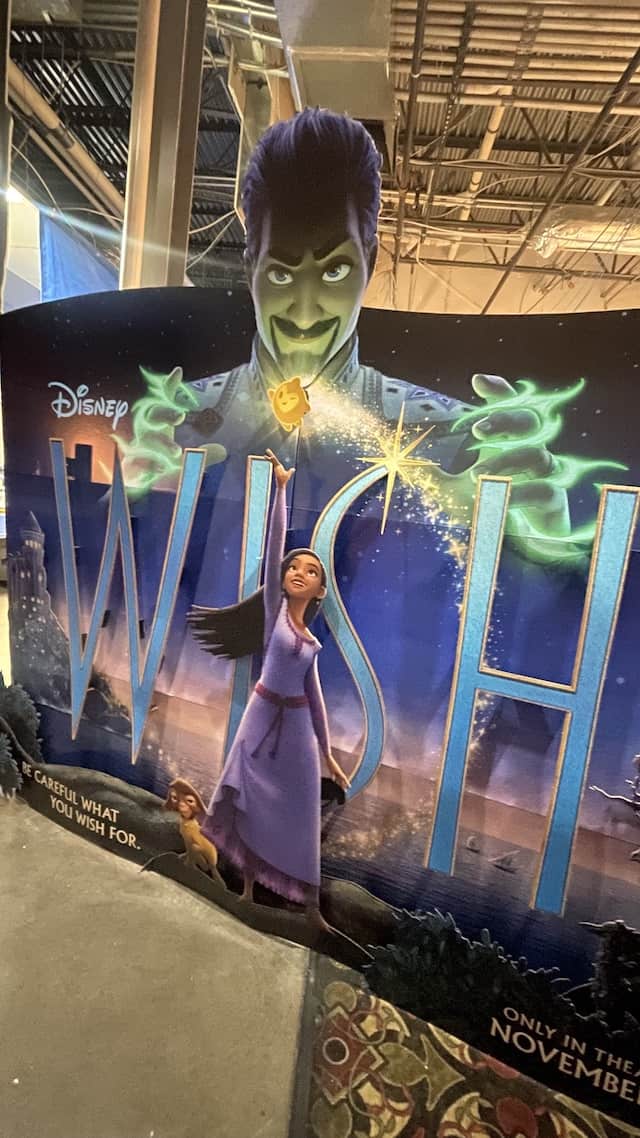 "Wish" is currently set for a full theatre release on November 22, 2023. Susan shared that an early screening of Disney's "Wish" would be available at select theatres.
I (Donna) immediately searched and found that our local theatre offers this early screening. We attended an early screening on November 18th.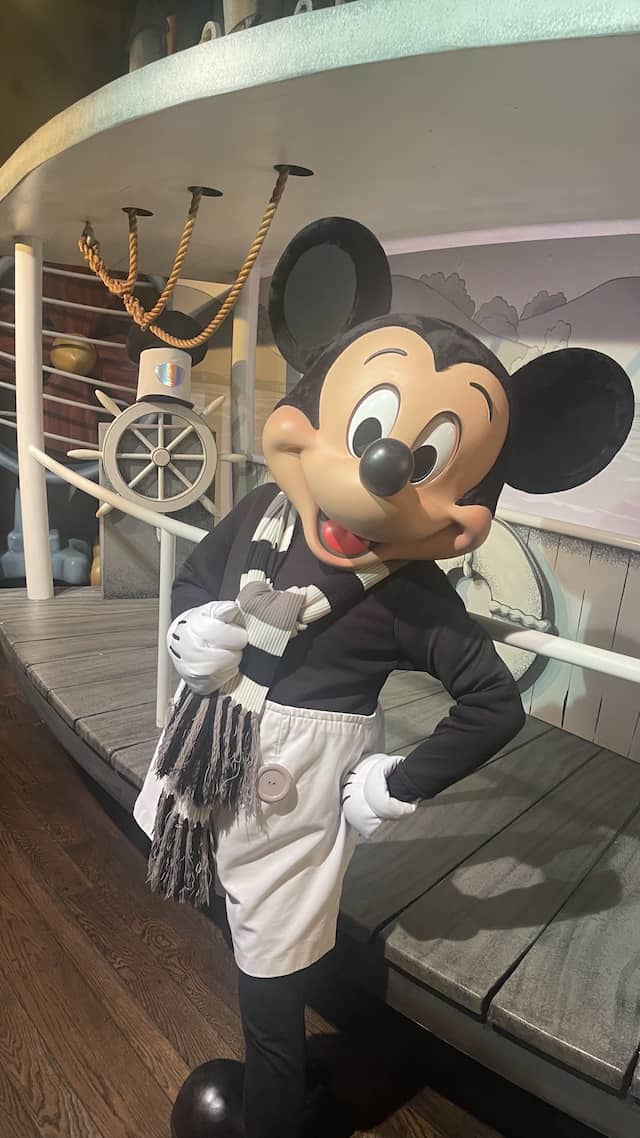 As an extra dose of Disney magic, a heartfelt tribute played before the film in honor of Mickey and Minnie's birthday. This reminded me of the original Mickey Mouse Club that spread to over 800 theatres.
To see Mickey and Minnie Mouse on the big screen in the original shorts was a great way to celebrate this special birthday. You can check out the full birthday tribute HERE.
No Spoilers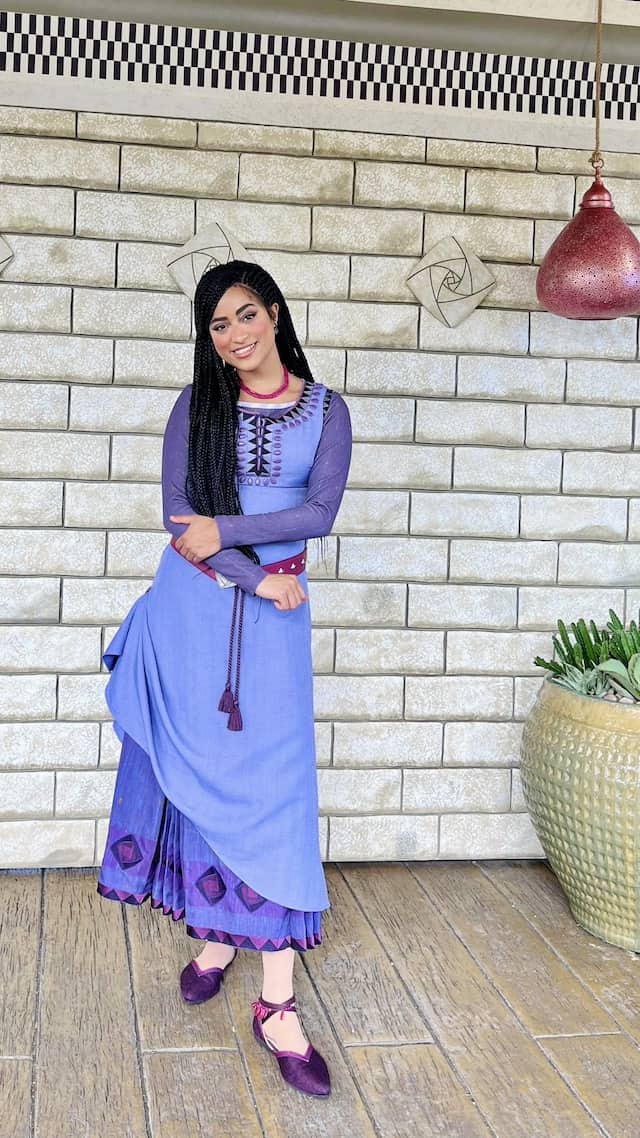 We aim to not give away any spoilers. Let's start with what is revealed in the original trailers. At its center is a girl called Asha who, desperate to save her home, turns to the stars themselves. When she makes a wish, a cosmic force named "Star" comes to help her. The duo faces off against what is promised to be a formidable villain!
Of course one of the most fun key characters is Valentino, Asha's adorable sidekick. After wishing upon "Star", Valentino is granted the wish to speak and delights the audience throughout the film.
Easter Eggs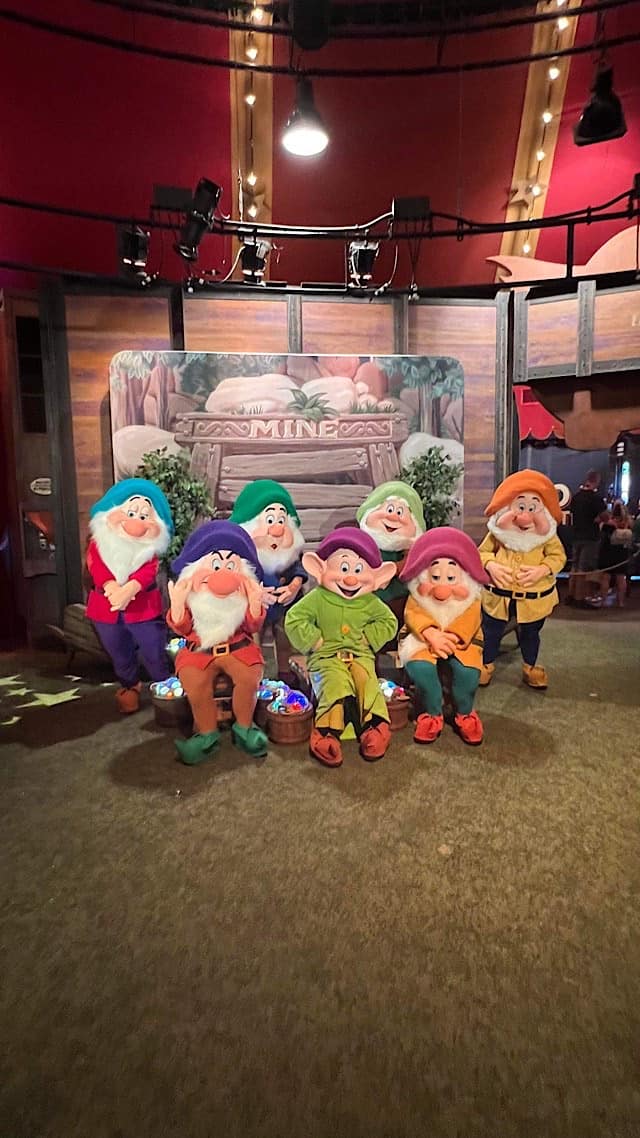 If you love Disney's hidden "Easter Eggs" in films, then "Wish" does not disappoint. The main heroine, Asha, is an animator. She shows off her flip animation of Valentino which is a true nod to the early beginnings of the Walt Disney Studio.
It took a little while into the film to finally realize that Asha's friends are the Seven Dwarfs. When Star made one of the character's ears wiggle, I noticed his purple hat and realized that he represented Dopey.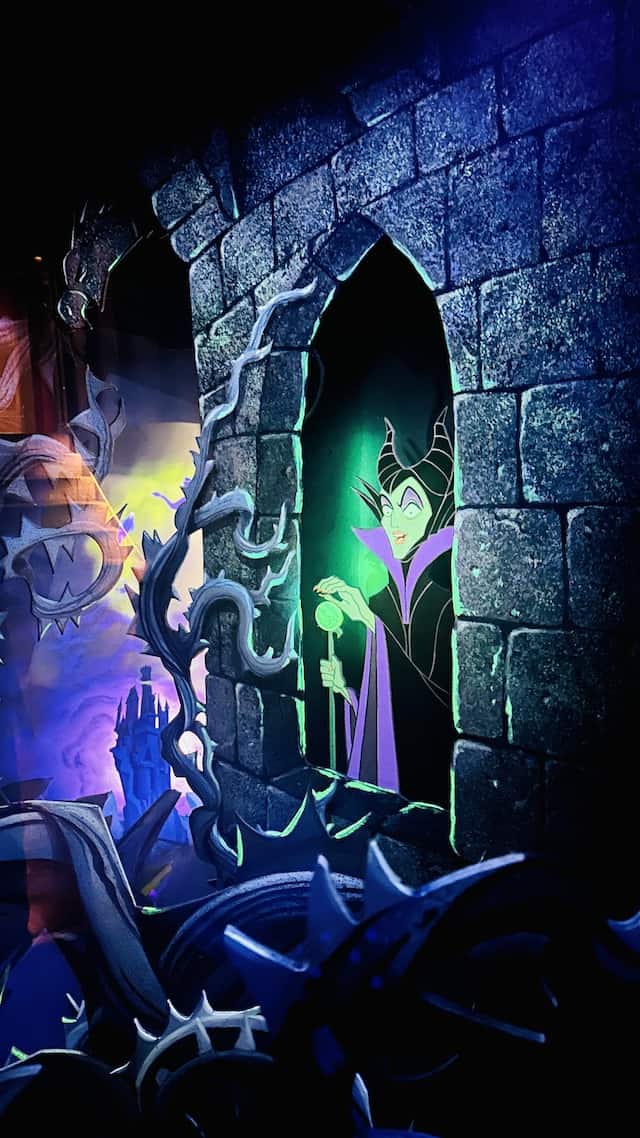 This is such a clever nod to the first full-length animated film, Snow White and the Seven Dwarfs. One striking difference with this film is the animation. This film uses the revolutionary 2.55:1 ratio that was first used in making Sleeping Beauty.
If you love Disney's hidden "Easter Eggs" in films, then "Wish" does not disappoint.
The overall effect brings nostalgia to a whole new level for this film. It felt familiar with the opening of the large storybook and ending with the infamous closing of the storybook such as with the Disney Classics.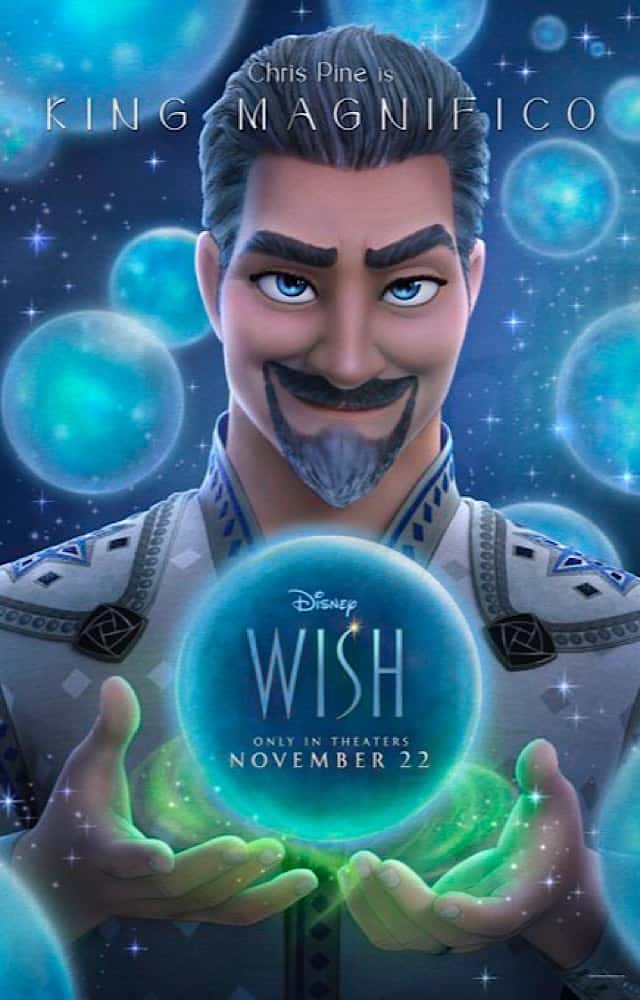 We noticed Mickey Mouse ears being drawn and Mickey Mouse fireworks as well. The fun nods to Peter Pan, Mary Poppins, Little Mermaid, and Zootopia were very fun as well.
There are so many great animals featured all throughout the film. It reminds us of Walt Disney and his love for animals. Magic mirrors were mentioned as another nod to Snow White and the Seven Dwarfs. The villain, King Magnifico, shares nods with many of our favorite Disney villains.
Even though the trailers share that he is a villain, you can't help but love this character.
Don't Leave Early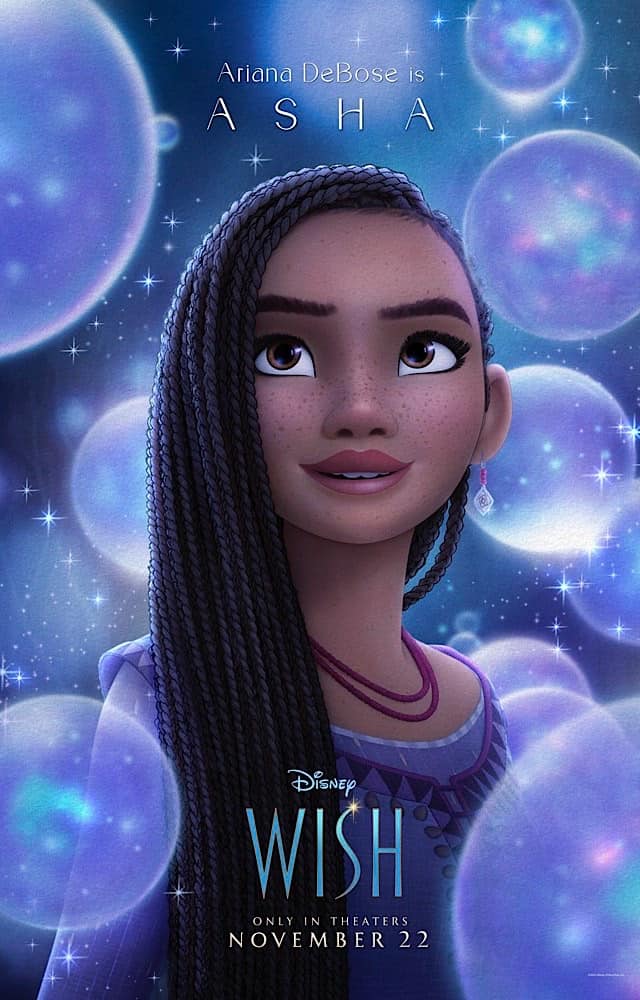 Disney fans know that you don't just rush out of the theatre as soon as the end credits begin to roll. Disney always has just a little more for us and the end credits for "Wish" are ones that you do not want to miss.
As the credits roll, we see a true catalog of Disney characters over the past 100 years of the Walt Disney Studios. Be on the lookout for the following characters:
Snow White
Socercer Mickey
Dumbo
Cinderella
Cheshire Cat
Lady & the Tramp
Maleficient
Pongo (101 Dalmations)
Little Mermaid
Hunchback of Notre Dame
Bolt
Big Hero 6
Encanto
AND SO MANY MORE!
As an added bonus for those patient to wait until the very end, you will see the true perfect ending to this film. Not to give away any spoilers, but you definitely need to wait until the end.
Final Review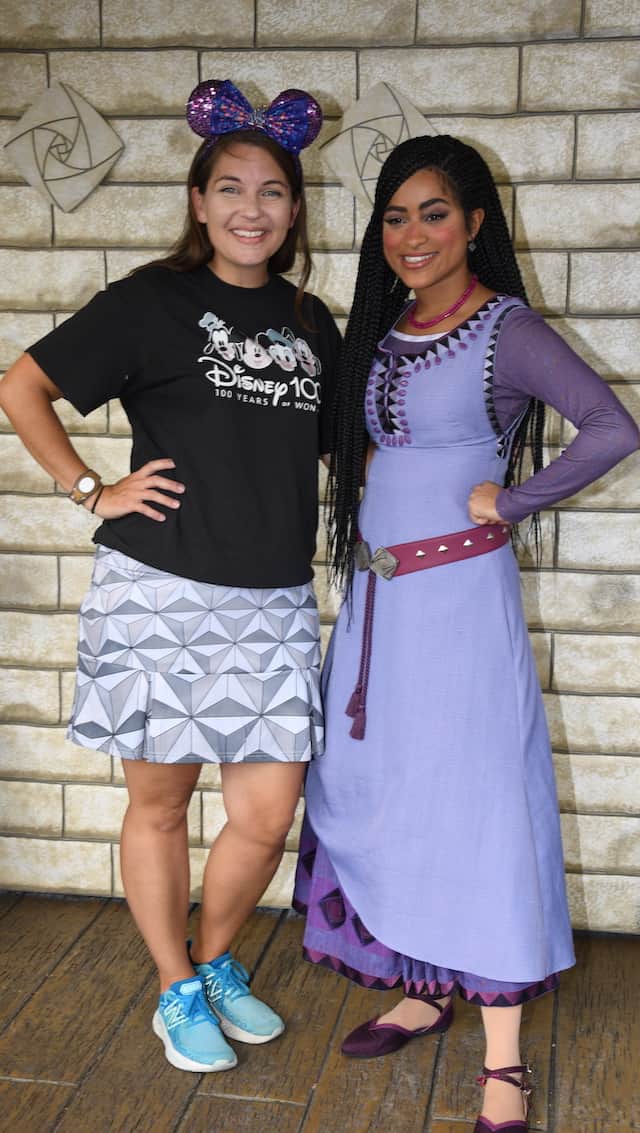 Let me start by saying that I (Donna) am a HUGE Disney fan. I still remember the excitement to see Little Mermaid, Beauty and the Beast, Aladdin, and Lion King in the theatre when I was young. There were so many expectations for a new Disney animated film, and each time the expectations were far exceeded.
This has not been the same experience in recent years. I have enjoyed some films but felt that others were just lacking in so many areas. Thankfully, "Wish" is Disney magic at its best. My children are aged 15, 13, and 11. The most recent Disney films have been a big miss with my teenagers.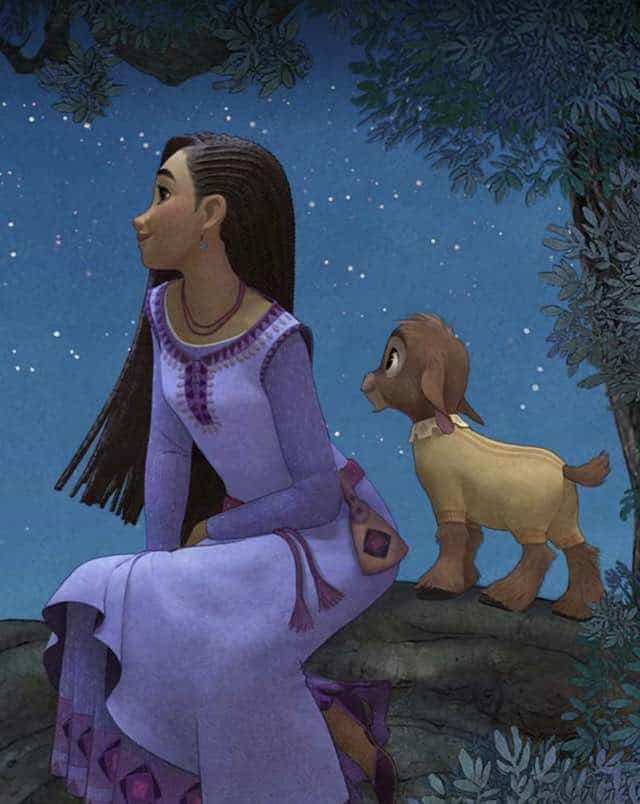 "Wish" kept them all captivated. That is true Disney magic right there. From singing animals to plot twists and turns, this film is absolute perfection. Some films are great to enjoy at home on Disney+, but this film is breathtaking animation. To see this on the big screen is stunning!
Thankfully, "Wish" is simply Disney magic at its best.
There is some mention of dark magic that may concern some families. In the end, the dark magic leads to an unhappy ending, and right prevails. Overall I think this film is a hit for all ages and is destined to become one of the Disney Classics.
Do you plan to see "Wish" in the theatres? What are you most excited about for this film? Share your thoughts with us and share this review with your Disney pals.