Well, we can't say we did not see that one coming.
Roundup Rodeo BBQ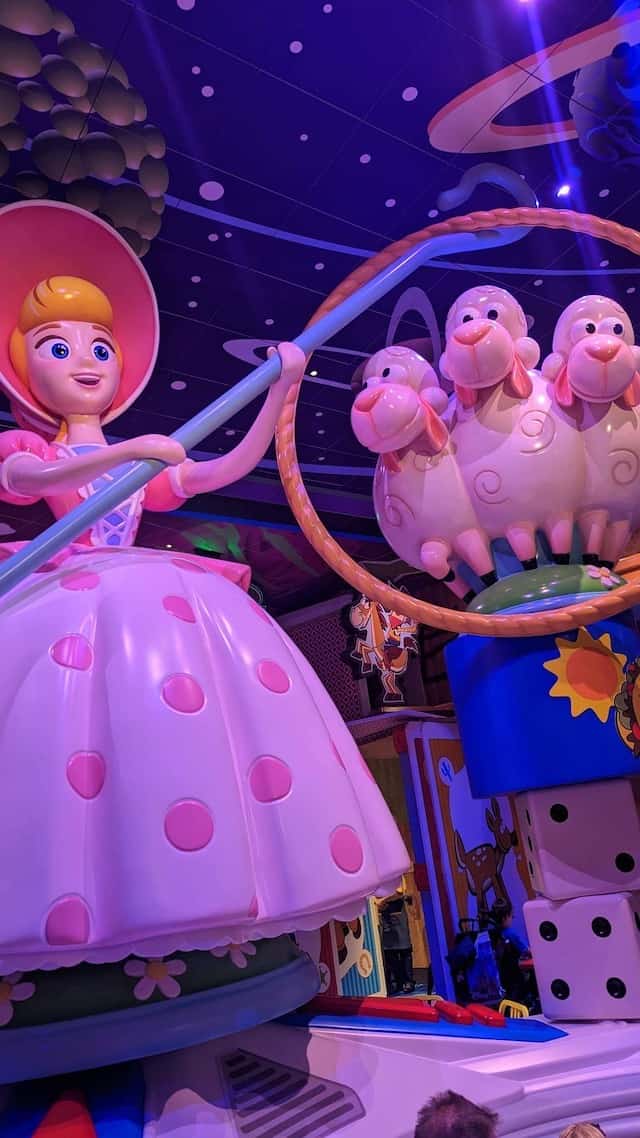 Roundup Rodeo BBQ is a table-service restaurant located in Toy Story Land. This marks the first table-service restaurant and the second dining location in the land. Woody's LunchBox opened with the land in 2018.
As you may suspect by the name, this restaurant serves up hearty meats and several flavorful sides. While this is not a character meal, it is prix fixe. That means you pay one price and receive as many plates as you desire. Pricing is $45/adult ages 10 and up and $25/child ages 3-9.
See what Disney did right and what they did wrong with the restaurant in this review.
Fun Experiences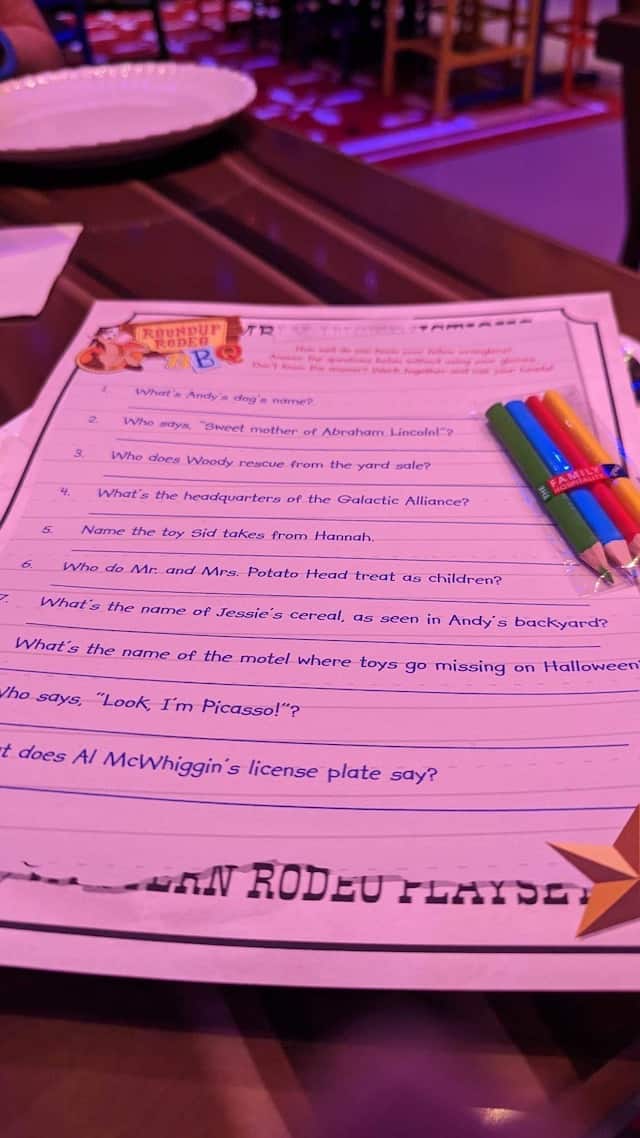 The restaurant is essentially like stepping into the queue of Toy Story Mania. They do a few short audio sequences, including an "Andy's coming!" which is really cute.
Additionally, they have stick horses for kids to play with during the meal, coloring sheets and pencils, and a giant pen to use when it's time to sign the check! These are really fun elements that we feel entertains kids and adds some fun shenanigans to the experience.
Rest In Peace, Giant Pen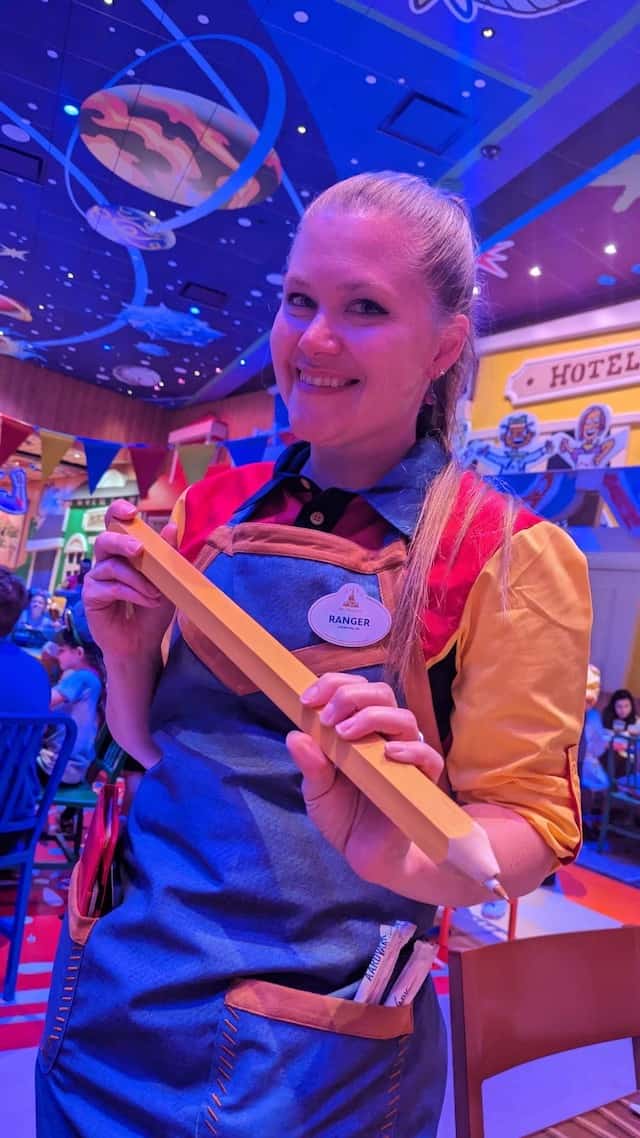 During a visit to the restaurant in late April, we did not receive one of the giant pens to sign checks with. We thought perhaps it was just a one-off thing at first.
Then, we dined there again this past weekend, and we were not given pen again. Cast Members share there are not enough pens to go around anymore because Guests have been stealing them from the restaurant.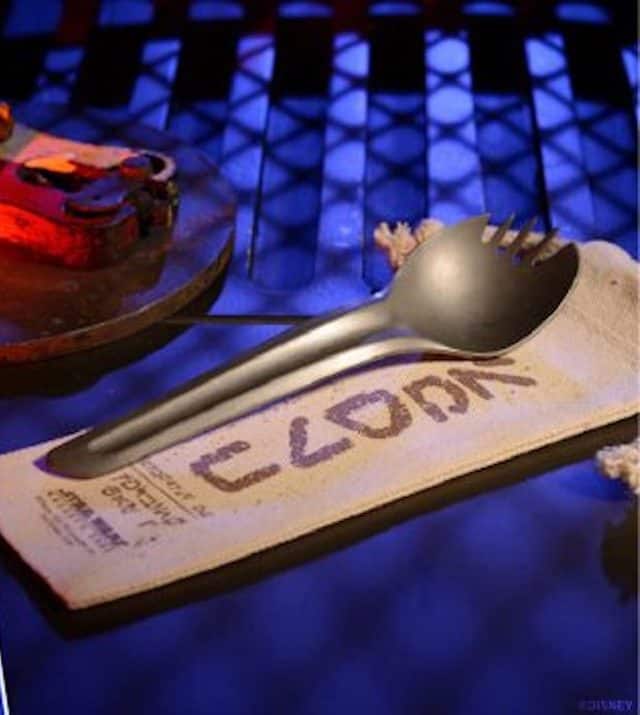 You may remember Guests were stealing the sporks from Docking Bay 7 and selling them online for a huge markup. Disney then made sporks available to purchase at Docking Bay 7. We are hopeful Disney may do the same with the giant pens at Roundup Rodeo BBQ.
Be honest: did you take a giant pen? Let us know in the comments below! Also be sure to share this post with a friend who was hoping to use the giant pen during a future visit.