Disney newest vibrant collection features a new Dooney & Bourke line, clothing, accessories, and home items.
New Collection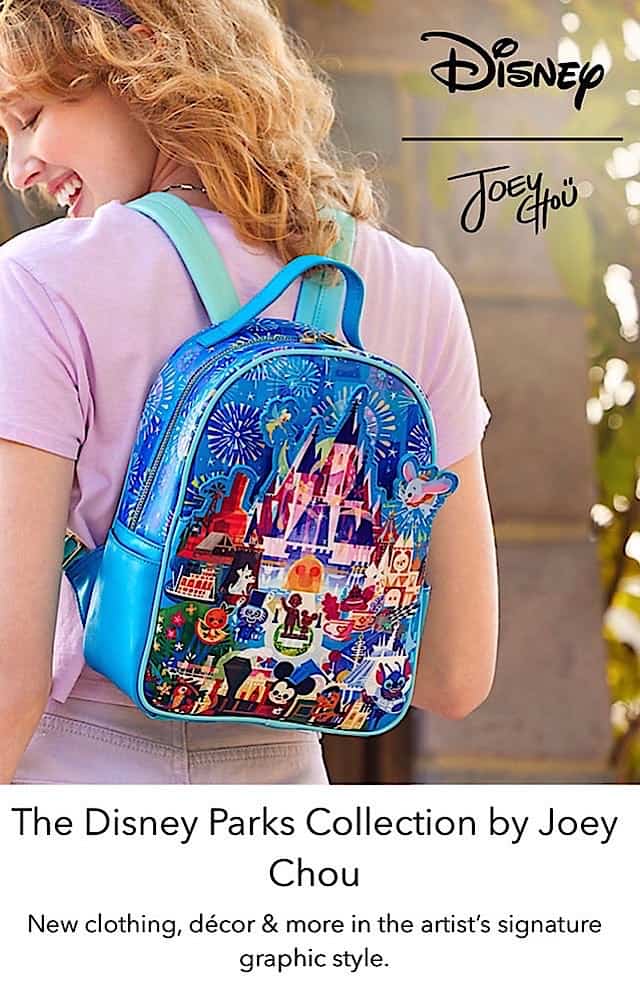 A new collection of Disney World and Disney by designer Joey Chou is available at Disney Parks and on shopDisney. Joey Chou's bold use of color along with his whimsical colors makes this one of my (Susan) favorite collections!
Joey Chou was born in Taiwan and grew up in Southern California. He earned an illustration degree and has been featured in television animation for the last 10 years. He has also worked on a number of children's book illustrations, and large scale projects.
His graphic style is influenced by many great 1960's illustrators.
Clothing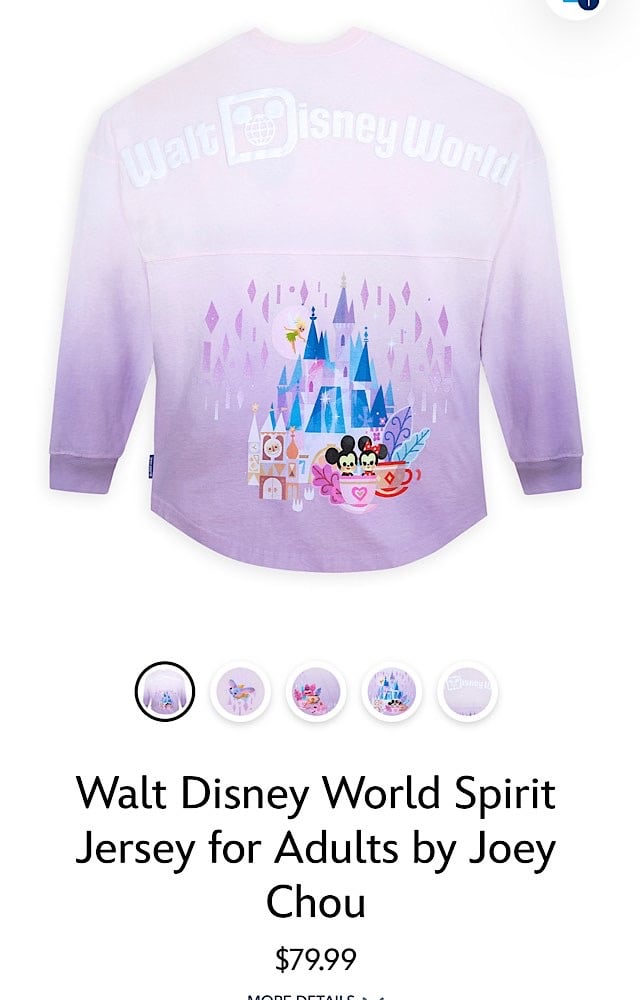 Join Mickey and Minnie for a spin on a mad teacup with this Walt Disney World pullover spirit jersey. It features a subtle ombre pastel wash. There is also a Disneyland version available.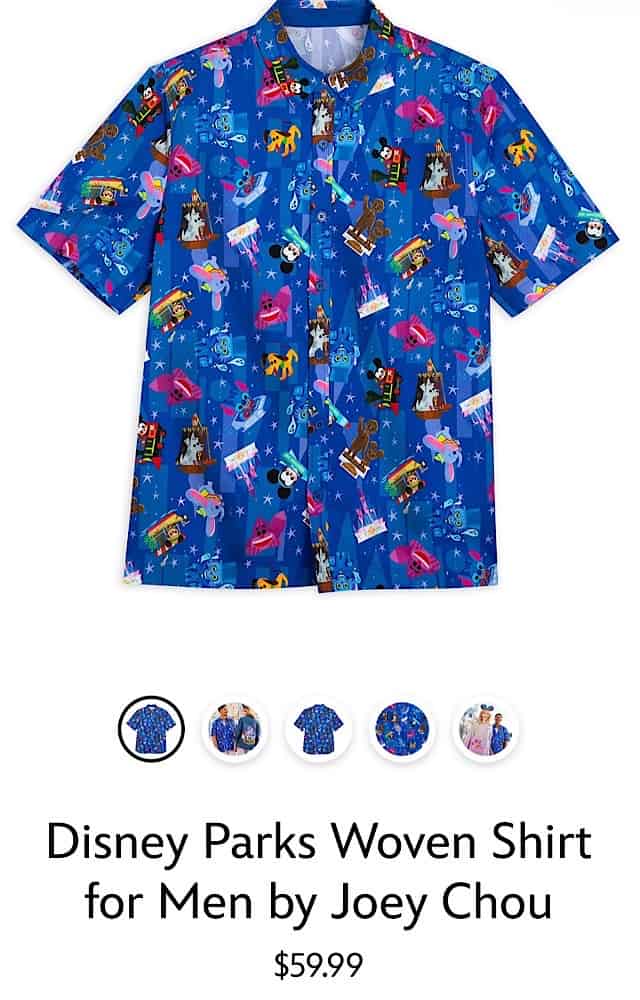 Your eyes will enjoy a fun trip to Disney Parks every time you wear this colorful woven shirt. It features favorite characters, landmarks and attractions including the Hatbox Ghost, Chesire Cat and the Prison Dog from The Pirates of the Caribbean.
Home Items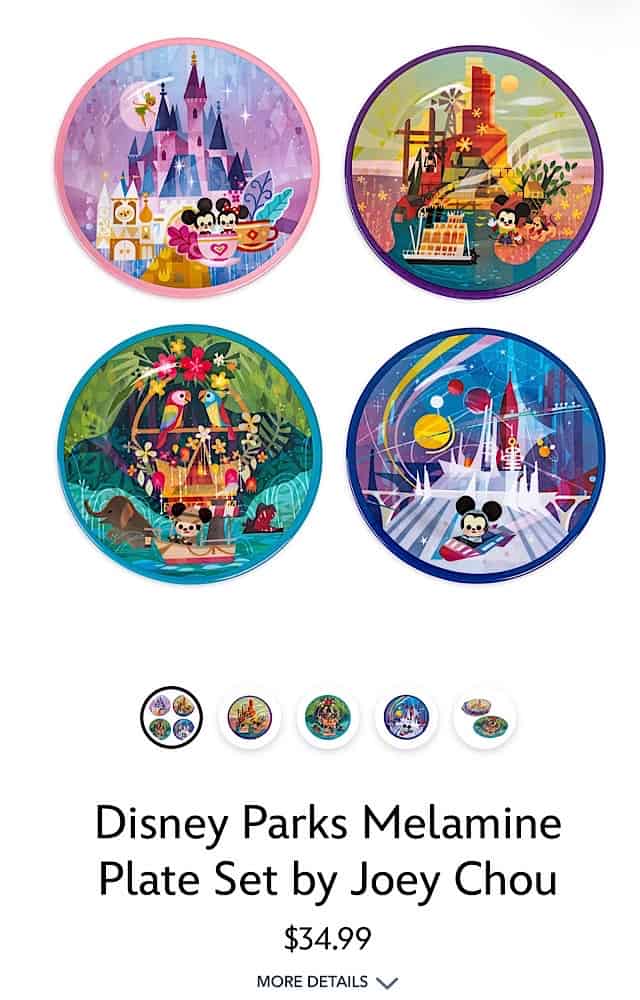 Another way to bring home the Disney magic is with this adorable melamine plate set. They're 7 inches in diameter and are hand wash only.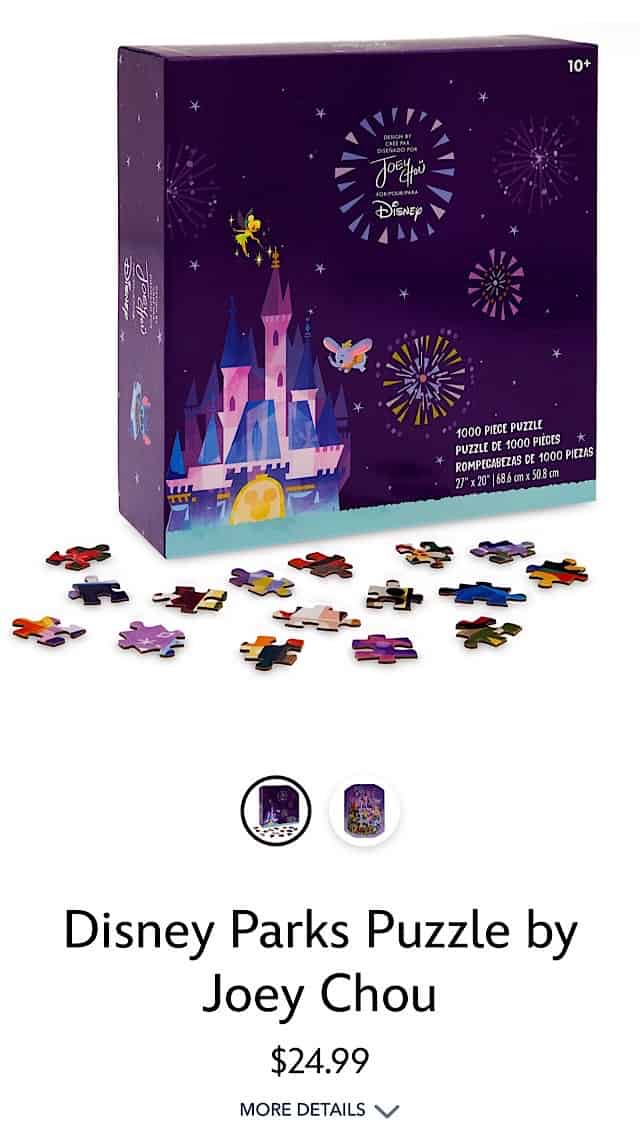 This 1,000 piece puzzle comes in a beautiful box and measures 27″x20″ when assembled.
Accessories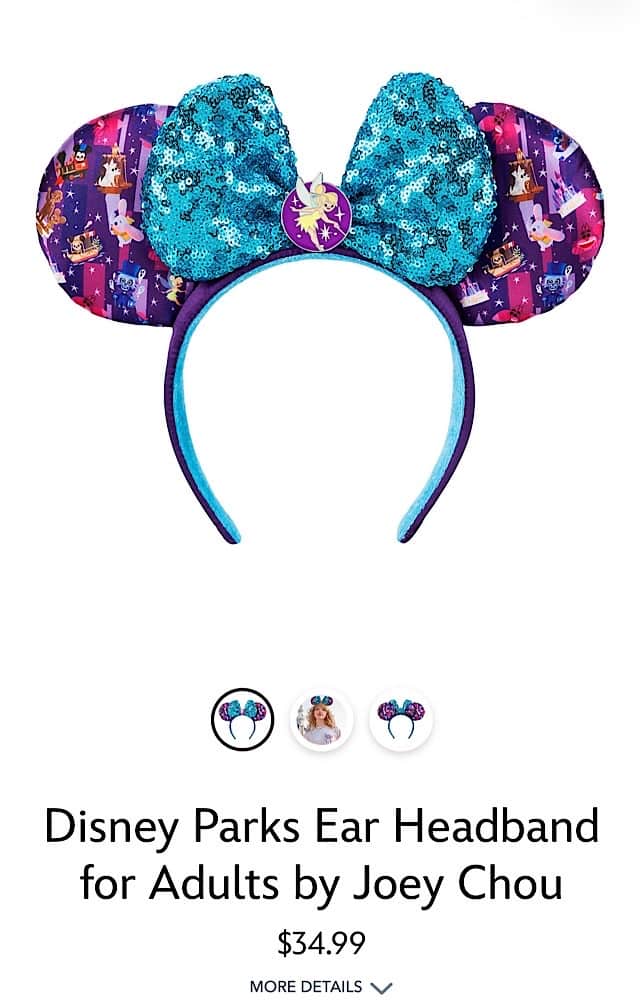 Created by artist Joey Chou, this colorful ear headband features an electric blue sequins bow with an enamel Tinker Bell charm. Look for whimsical park icon on the ears.
Dooney Collection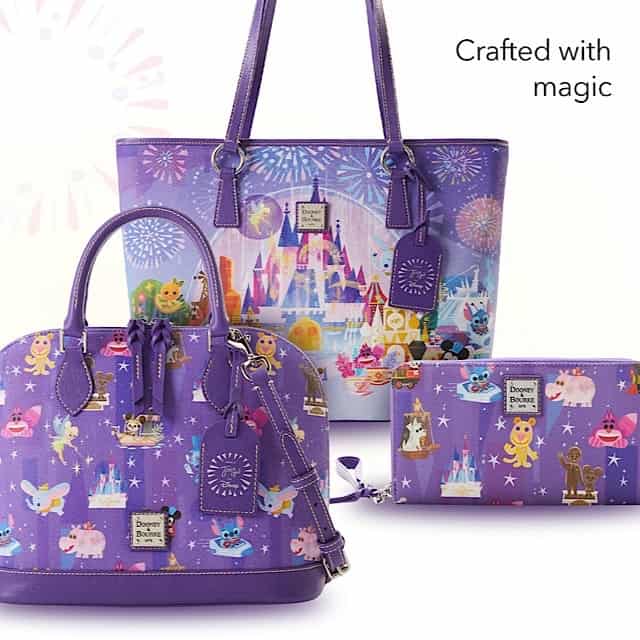 Joey Chou created an entire line of 3 different Dooney & Bourke bags! Like the other items in this collection, park icons are featured here. The purple goes perfectly with The Walt Disney Company 100th Anniversary too!
This just a sample of all this wonderful new collection. Be sure to check them all out on your next Disney Park visit and on shopDisney.
What are your thoughts on this new Joey Chou collection? Will you be purchasing anything from it? Please let us know in the comments below and share this post with a Disney loving friend.