Disney World debuted stunning new colors and embellishments for Cinderella Castle along with new overlays at the other parks. Disney gives us an answer on what exactly is taking place with park icons across property once the 50th anniversary ends.
Cinderella Castle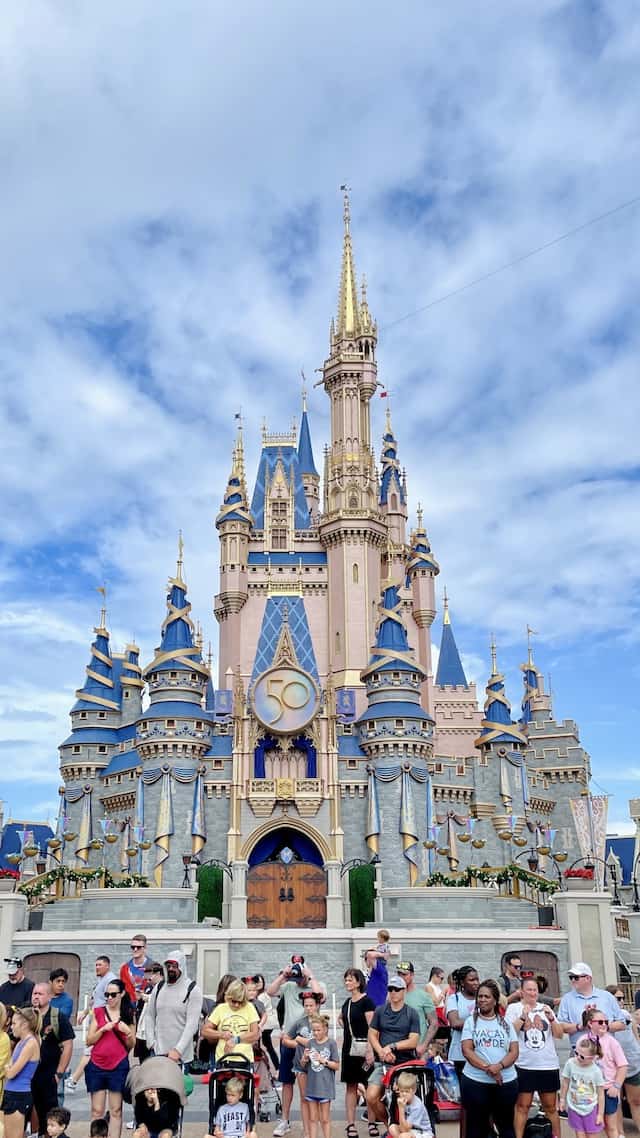 Cinderella Castle in the Magic Kingdom in Walt Disney World is quite possibly one of the most easily recognizable icons in the history of any theme park. It might even be one of the most frequently photographed spots on the planet! She is a beauty for sure.
It is true that Cinderella Castle has donned a number of looks including a birthday cake! You can see a look back at 50 years of the magnificent icon right here. Recently, it received a transformation for Walt Disney World's 50th Anniversary. Most notably, the color scheme changed from grey and white and blue to pink and blue, and gold with EARidescent touches.
Changing or staying the same?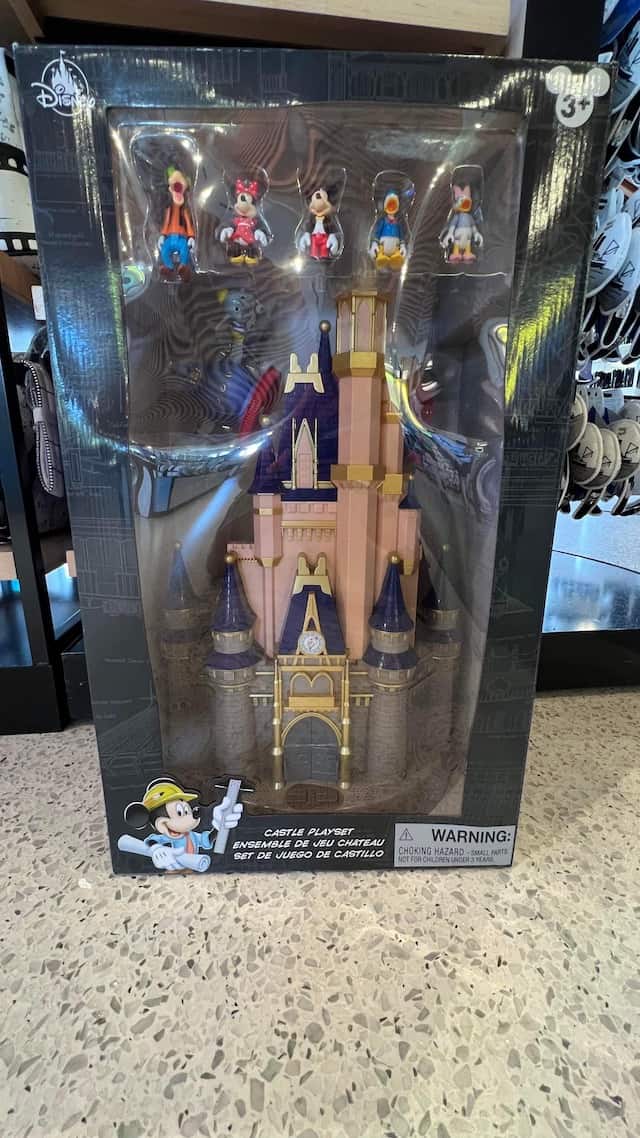 Disney filed permits earlier this month for work on Cinderella Castle. That was our first clue that Disney was planning to change the castle in some way.
Then, we got our next clue when we spotted new castle playlets on property. You can read Donna's story HERE. This led us to believe Disney would keep the pink and blue color.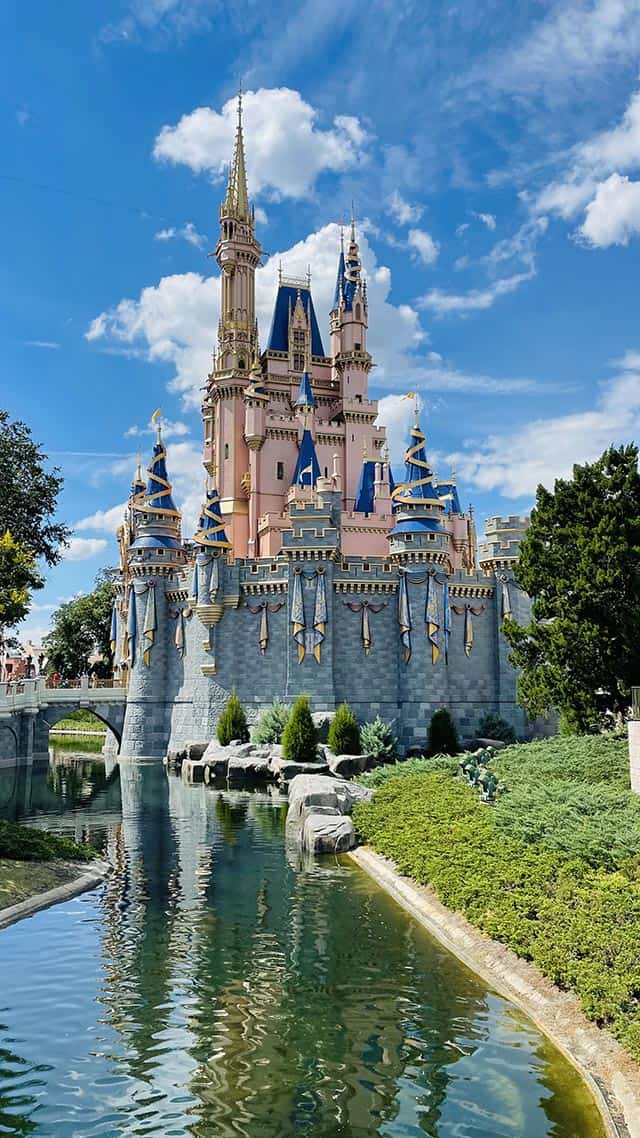 Well, Disney gave us an answer! Kind of. They do share that the embellishments will come down. Work will begin this weekend, the first weekend in April. However, there is no indication that the colors are changing or staying the same. However, we do know that all the ribbons and embellishments WILL no longer be a part of the castle.
Disney will remove Cinderella Castle embellishments beginning this weekend.
What about other park icons?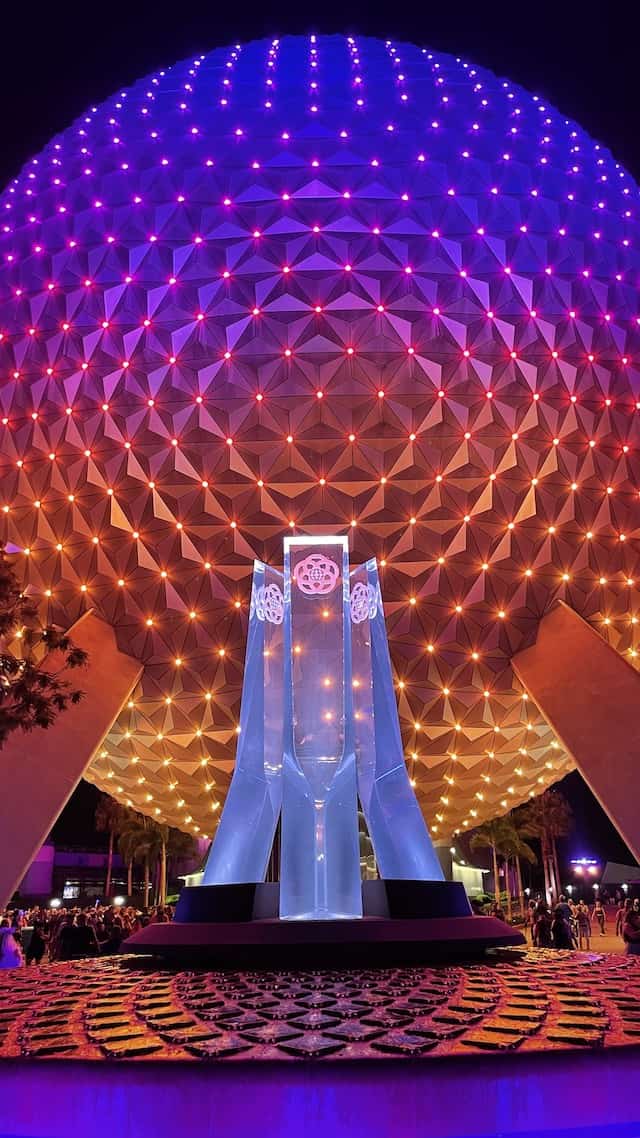 The Hollywood Tower Hotel, Tree of Life, and Spaceship Earth also shined EARidescently during the 50th celebration. While Spaceship Earth will remain (!!!!), the other park icon overlays will end. I (Monica) along with many of my fellow KtP Writers loved the Spaceship Earth transformation.
We are happy to see Spaceship Earth's overlay stick around!
Will you miss these extra touches? Would you prefer they kept the castle the pink and blue or go back to gray and blue? Let us know in the comments below and share this post with a friend.