There are brand new breakfast options at Walt Disney World, but hurry! These options might not last very long.
Breakfast at Magic Kingdom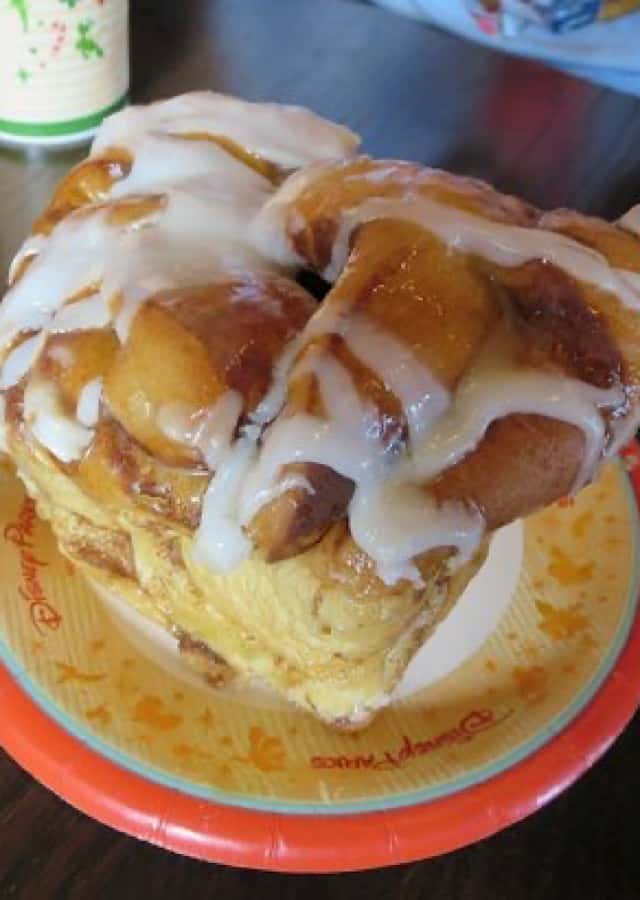 Sometimes in the morning, all you want to do is grab a quick breakfast while on your way to the park. Character breakfasts and other table service restaurants are great, but they can be expensive and time consuming!
If you are looking for some great quick service options around Walt Disney World, take a look at Susan's guide HERE. These choices are all great, especially if you are on a budget.
The Lunching Pad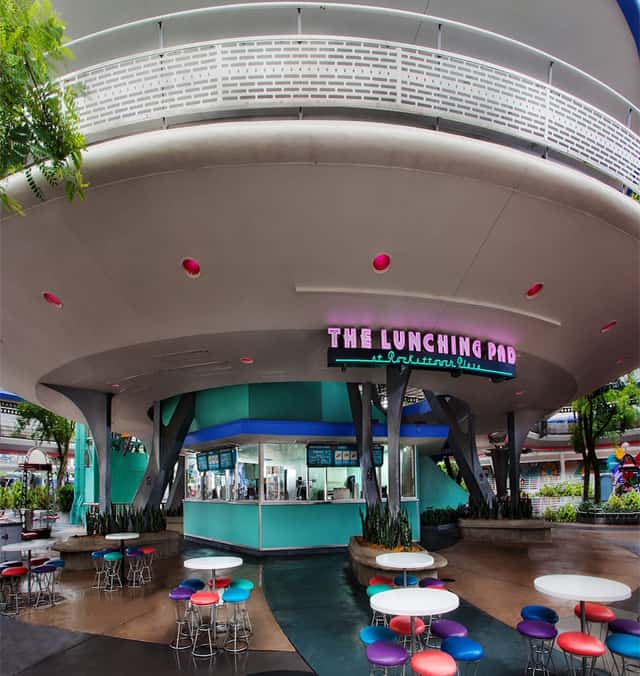 The Lunching Pad is a quick service option at the Magic Kingdom. You can find it in Tomorrowland. At this location, guests can grab various menu items like hot dogs and some of your favorite Disney snacks. My personal favorite here is the Cream Cheese Warm Stuffed Pretzel.
New breakfast items now available at the Magic Kingdom!
During a recent trip, we spotted some brand new breakfast options!
New Items
The new breakfast menu has two options that are available until 10:30 a.m. They include a Breakfast Bowl and Sticky Bubble Bread.
Breakfast Bowl: potato barrels topped with a cheese omelet, chili con carne queso, and sour cream $10.49
Sticky Bubble Bread: sweet bread rolled in cinnamon, caramel and warm spices $5.49
While the Breakfast Bowl is noticeably more expensive than the Sticky Bubble Bread, it is also pretty huge! It is definitely enough to share with someone.
What we thought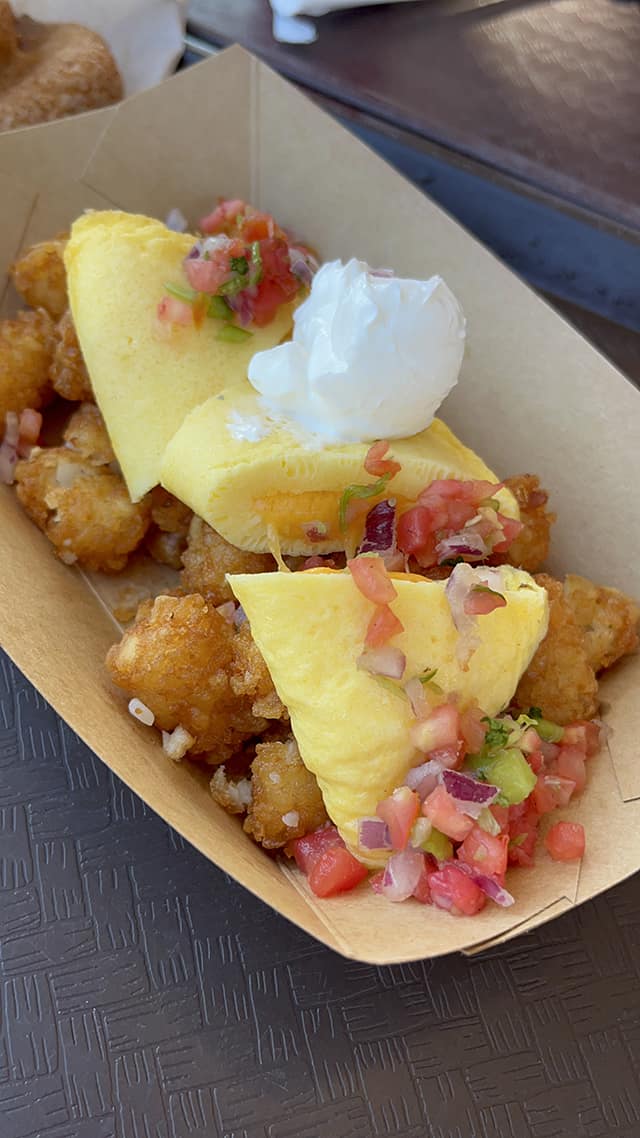 Monica and I (Maggie) decided to try both of these new breakfast options on a recent trip. Out of the two items, we both agreed that the Breakfast Bowl was the better choice and most flavorful option. It was a generous portion and the chili con queso and sour cream really gave it a nice kick.
If you are a fan of Totchos or the Breakfast Bowl at Woody's Lunchbox, you will probably enjoy this.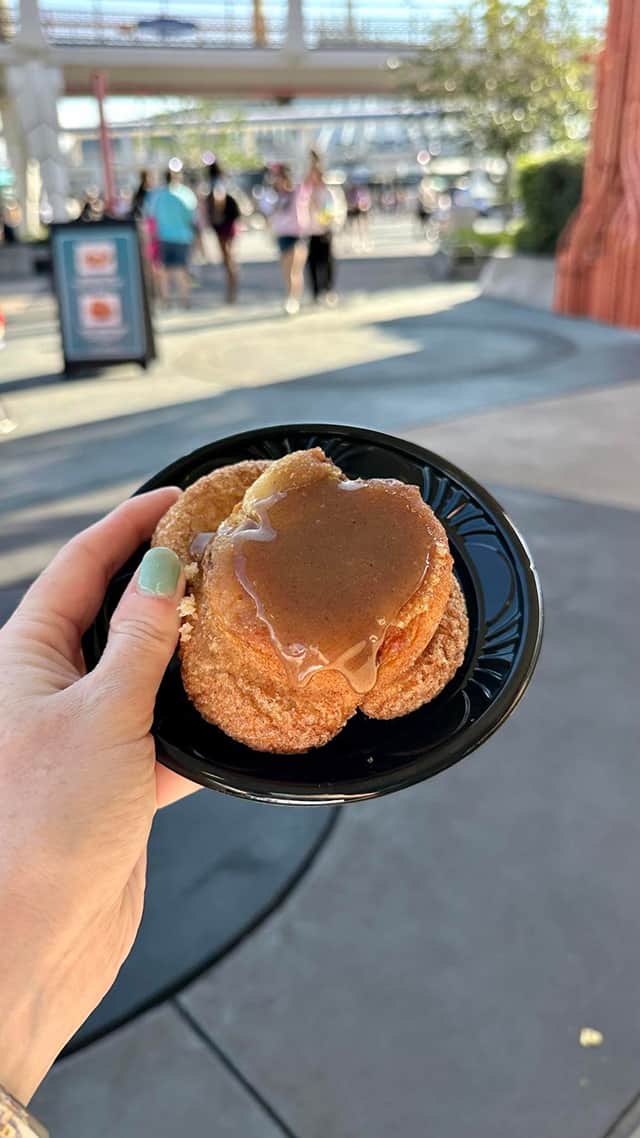 The Sticky Bubble Bread had a nice, sweet flavor but it seemed a little dry. We felt like it was lacking something. It needed some more of the caramel sauce or some kind of topping to make it better.
We are not sure if these are permanent menu items or only available for a limited time. They are not on the menu yet and not available for mobile ordering. So, if you are looking for a great breakfast option, The Lunching Pad is a great choice!
What do you think of the two new menu items at The Lunching Pad? Do you think you will want to try either of these? Tell us about it in the comments below or share this post with a friend heading to Disney!