Social Media is a valuable platform for companies to share and highlight new information. Live Entertainment for the Disney Company is no exception!
Live Entertainment Throughout the Disney Company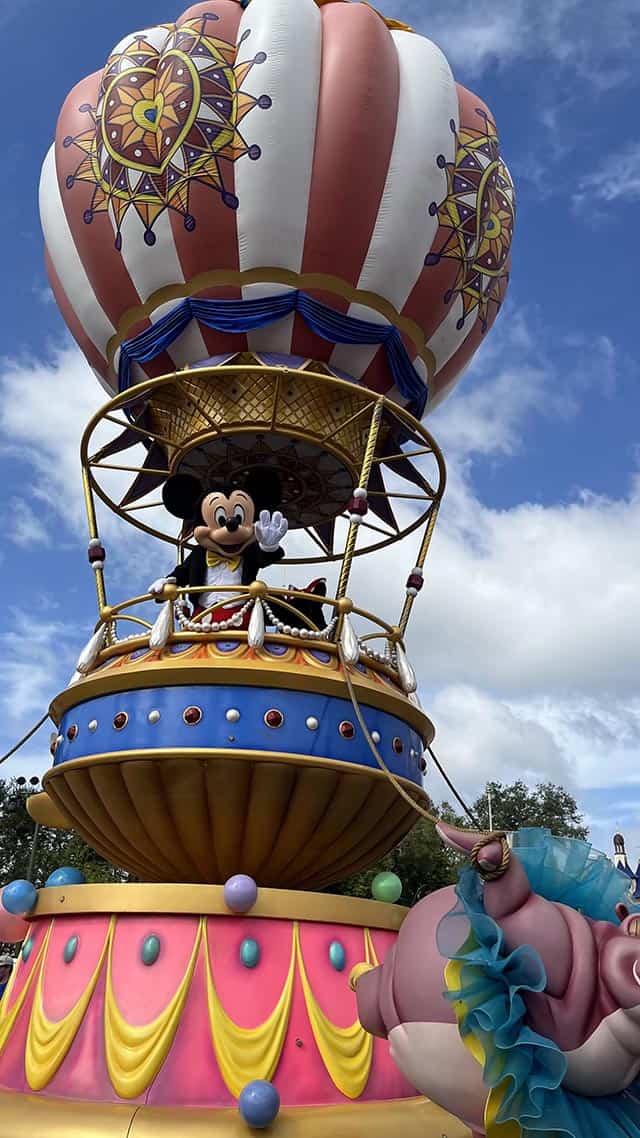 If I (Marisol) had to pick the most important life line of the Disney Company, without any doubt, I would have to name Live Entertainment. Can you imagine what the parks would be without characters, dancers in parades, singers on stage? You can't right? It would be impossible to recreate the memories that makes our adrenaline rise while attending a Disney theme parks, resorts, and sailing on the high seas.
In fact, that is one of my top five reasons why Disney Cruise Line is the cruise line to sail on regardless if you are 1 or 100. The amount of live entertainment from Broadway type shows, Pirate Night and numerous other entertainment offerings are what make the Disney experience.
Our first Disney Cruise in 2015, out of nowhere Peter Pan took my daughter who was three at the time by the hand as they made their way down the stairs to the Atrium where he took her to see Tiana, her favorite princess. This is why we continue to sail.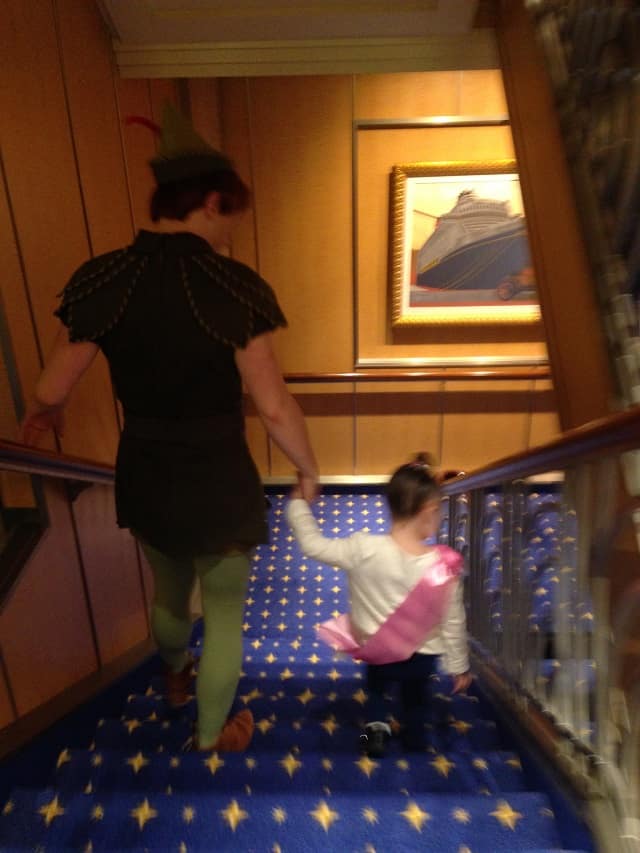 When my oldest daughter was five years old, she wore her Alice dress at Disneyland. When the Mad Hatter and Alice spotted her, they too took her by the hand and proceeded to have a tea party in the middle of Main Street. These are the moments that I hold dearest in my heart. The personal connection between guests and characters make us feel all the wonderful happy thoughts and feelings.
These interactions and experiences are all made possible by a team of dedicated live entertainment Disney professionals at Walt Disney Imagineering and its affiliates who bring the Disney magic to millions of guests.
Disney Live Entertainment Instagram Page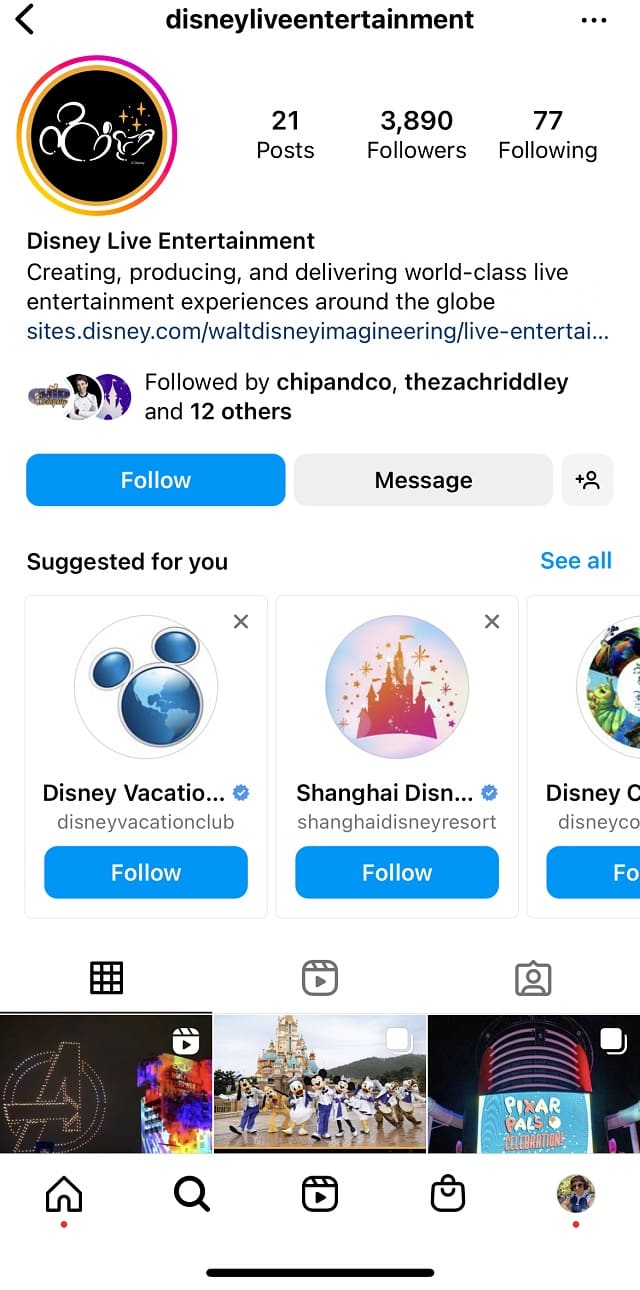 Through innovative storytelling and creative ideas, the Disney Live Entertainment teams create, produce and deliver the best for of entertainment around the world, and now Disney Live Entertainment has launched a new Instagram page!
The bio section of the page reads "Creating, producing, and delivering world-class live entertainment experiences around the globe".
Storytelling can be seen through the various projections that adorn Disney castles during night time spectaculars and firework shows. Parades are certainly at the top of anyone's list when it comes to hearing the words "live entertainment." It goes without saying that the storytelling is truly magical.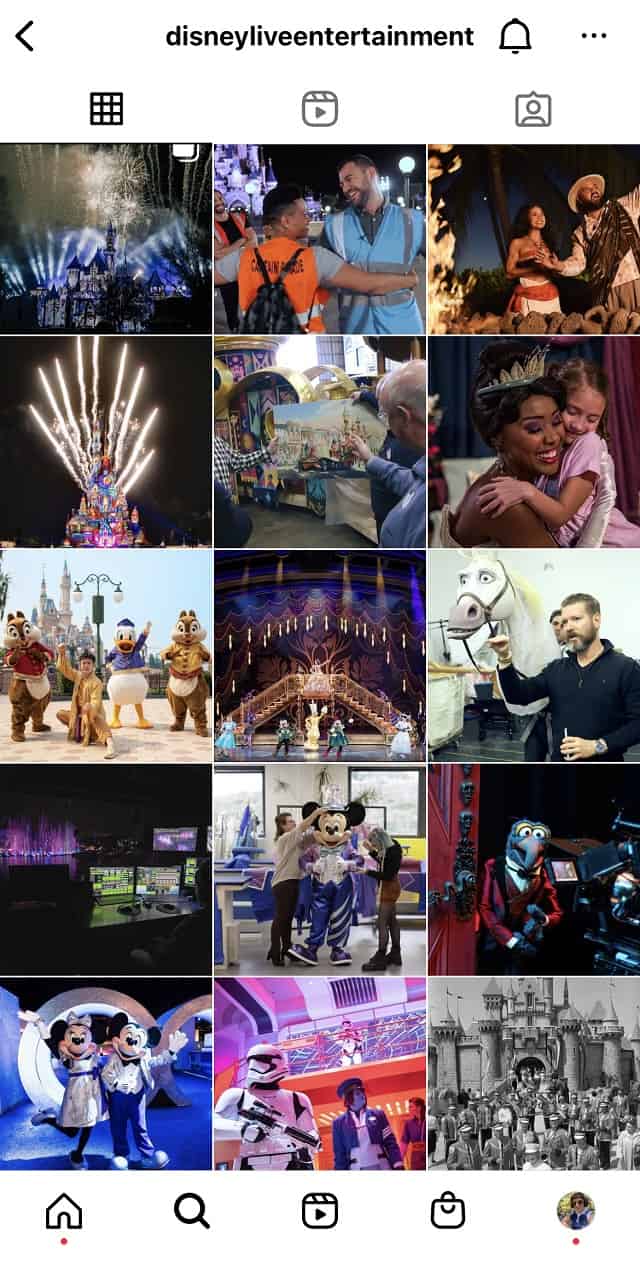 The Disney Live Entertainment Instagram page was founded on January 25, 2023. As of today, the page has posted 21 posts. They vary from the new "Avengers: Power the Night" featured at Disney Paris to honoring the Disney Live Entertainment Costuming showcasing Disney's 100th anniversary.
Will you be following the new Disney Live Entertainment Instagram page? Please be sure with a Disney fan who would love to hear the fun news!