Do you enjoy climbing aboard Kilimanjaro Safari while at Disney's Animal Kingdom? You need to know this important tip in case the unexpected happens.
Kilimanjaro Safari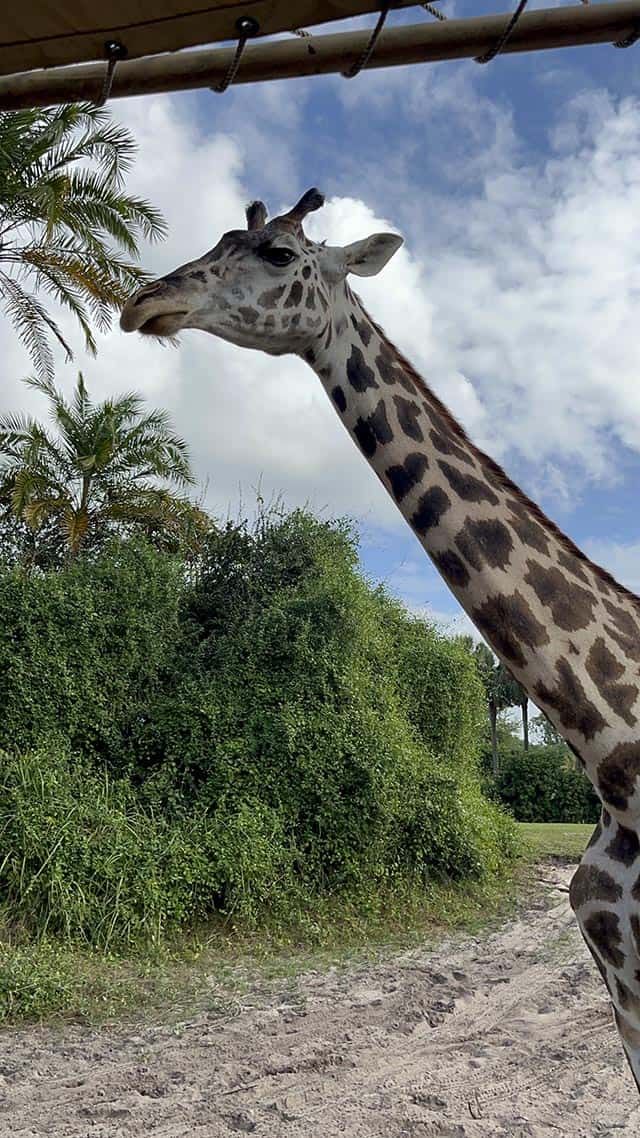 Kilimanjaro Safaris is a staple at Animal Kingdom. The experience takes guests on an 18-minute tour of the Harambe Wildlife Reserve.
Here, guests can encounter a variety of animals. During the ride, they might spot lions, giraffes, zebras, hippos, warthogs, rhinos, giraffes, okapi, and dozens of other species of threatened and endangered animals.
Part of the beauty of the attraction is that no two tours are ever exactly alike! The time of day, weather, and unpredictable animal behaviors can affect what you see each time. At times the Cast Members are just as surprised as the guests as they journey through the safari.
Important Planning Tip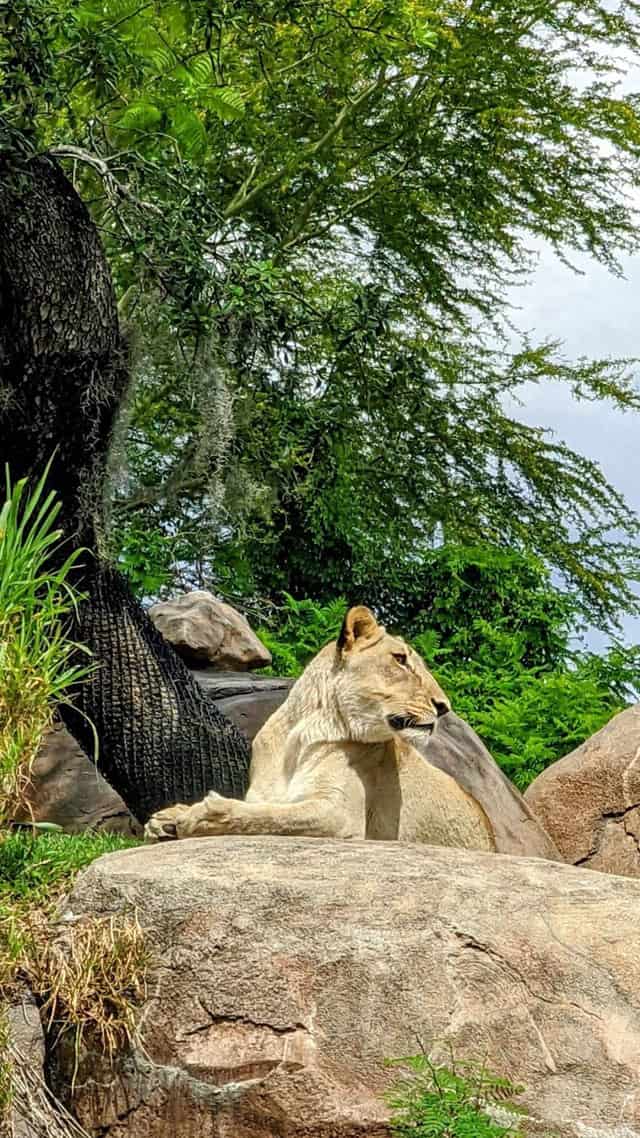 Many guests visiting the Disney Parks make detailed touring plans to enjoy fun attractions, enjoy entertainment, meet their favorite characters, and enjoy great dining locations. At times attractions may break down or have unexpected delays. Typically attractions resume, but at times ride evacuations take place.
These are occasional, but over at Kilimanjaro Safari, delays may happen more frequently. Recently we were aboard the Kilimanjaro Safari and we had made it almost to the end of the safari. As we approached the Nigerian Dwarf Goats our ride vehicle unexpectedly stopped.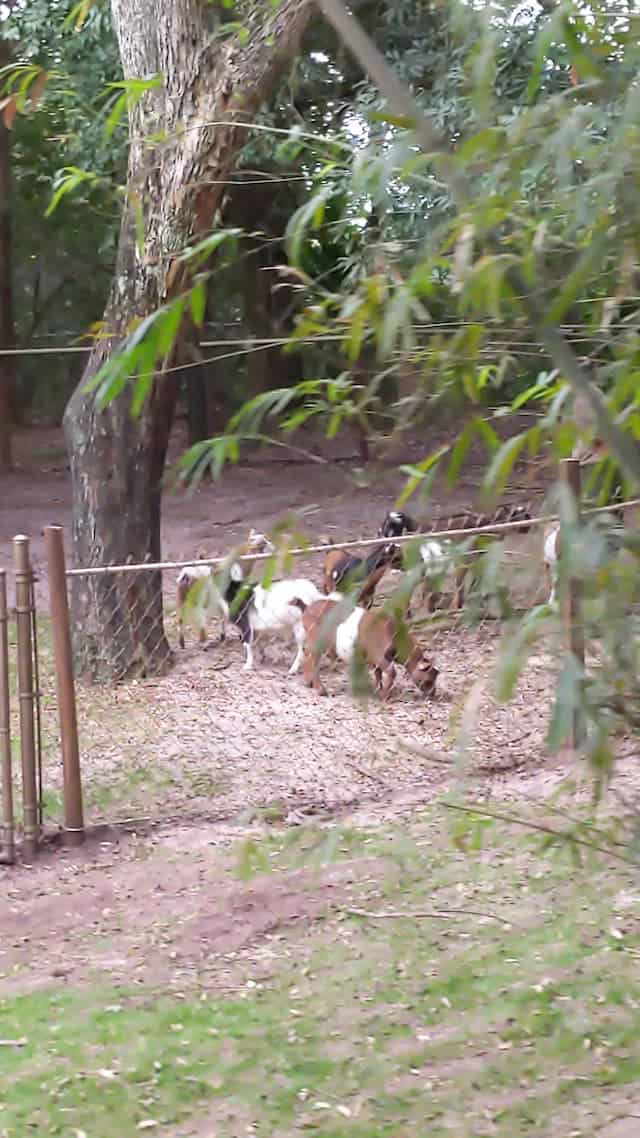 We soon discovered that a ride vehicle ahead of us experienced mechanical difficulties. Our Cast Member asked for us to all remain seated and assured us that our ride would resume shortly. It took closer to 20 minutes for our ride to resume.
The Cast Member assured guests that these delays happen often with both ride vehicles and animals blocking the driving path. Any guests concerned with return times affected by this delay were asked to visit the Cast members at the entrance to this attraction.
Cast Members offered recovery passes to those guests with affected Individual Lightning Lanes and Lightning Lanes. They can also help with dining reservations.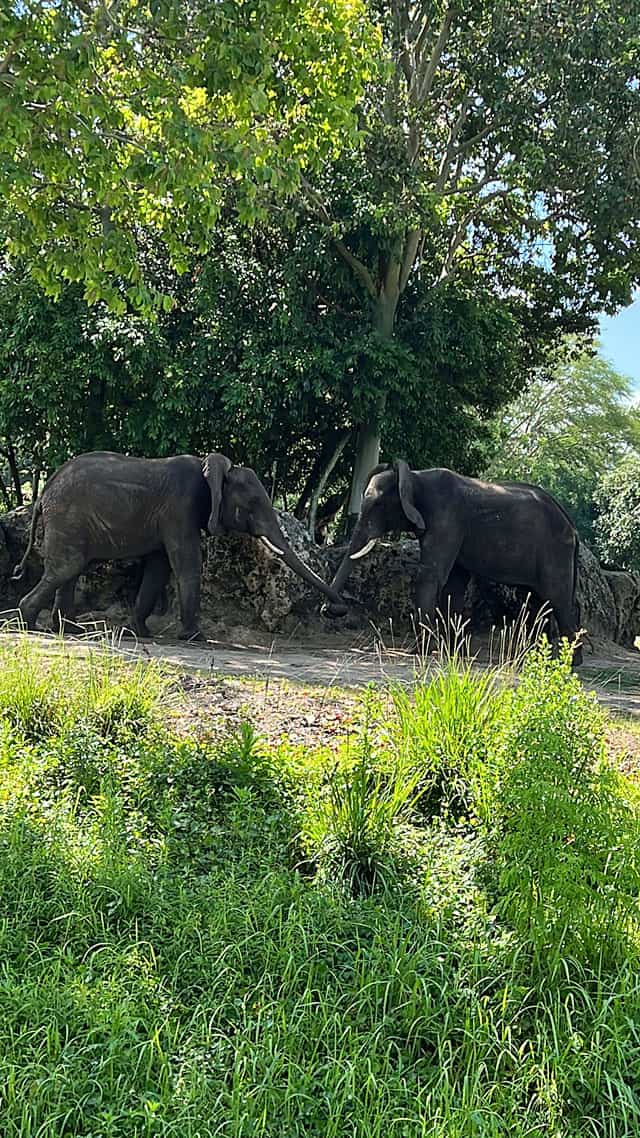 Ride delays occur quite often on the Kilimanjaro Safari. Be sure to check with Cast Members if a delay affects your existing reservations.
If you plan to visit Kilimanjaro Safari, you may want to allow a little additional time. Your 18-minute safari ride could take a bit longer.
Have you ever been delayed while aboard the Kilimanjaro Safari? Has an unexpected ride delay caused you to be late to a reservation while in the Disney Parks? How will this affect your next trip to Disney's Animal Kingdom? Share your thoughts in the comment section.