Children can receive a special makeover at Disney World and Disneyland featuring one of the most popular Disney characters ever!
Bibbidi Bobbidi Boutique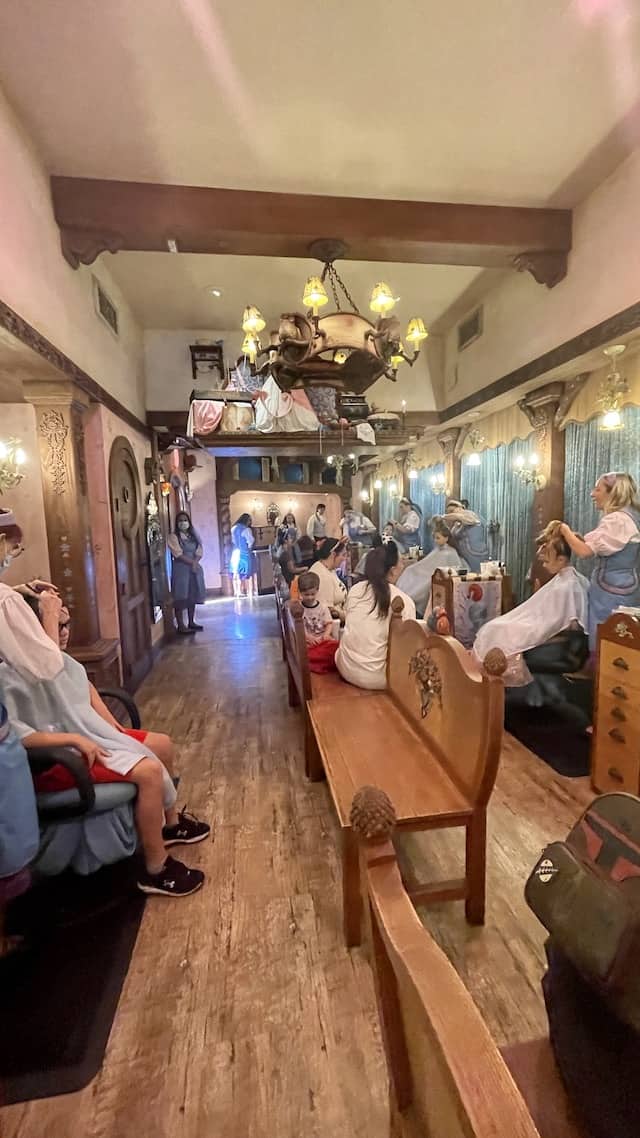 The Bibbidi Bobbidi Boutique is an incredible experience for young children between the ages of 3 and 12 years old. Located at Magic Kingdom, Disney Springs, and the Grand Floridian, children are made up into their favorite princess or knight.
With the wave of a magic wand—plus a few hands-on tricks of the trade—Fairy Godmother's Apprentices will pamper and primp your child until they look storybook stunning. Children can choose a hairstyle then add makeup, nail polish and accessories—even a Disney costume.
Makeovers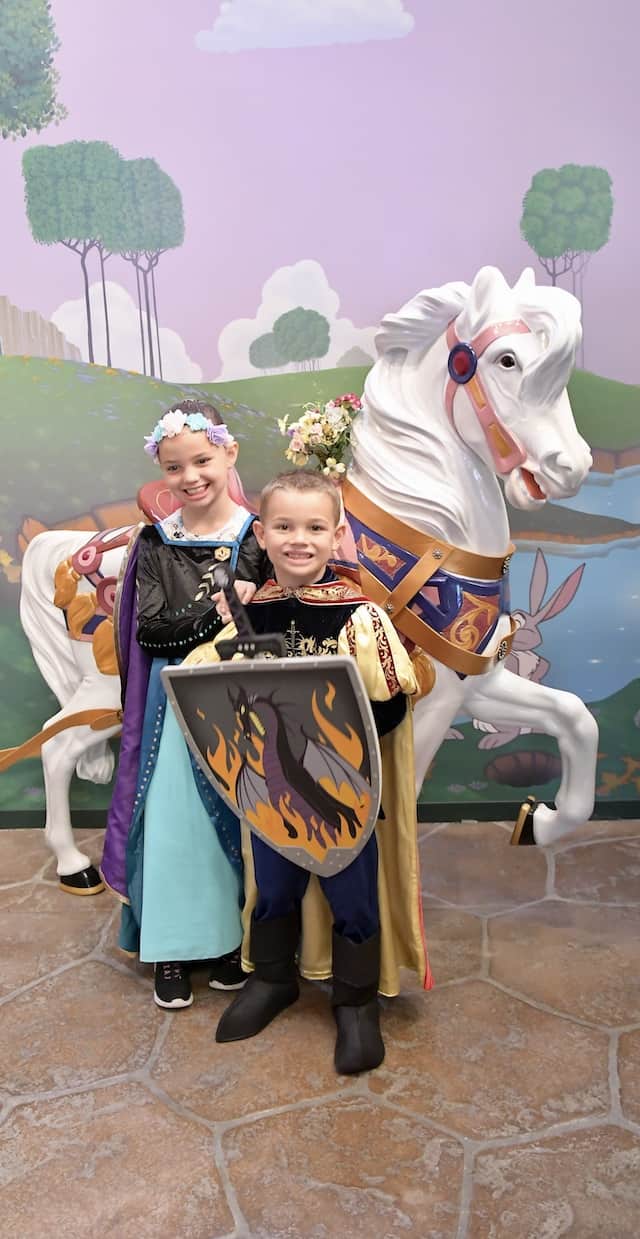 Knight makeovers include hair gel and a sword and shield. Princess makeovers are a bit more elaborate with makeup, hair, and nails. And don't forget that pixie dust and sash!
First, guests can choose from the Princess Package starting at $199. With this, children prepare for the ball with a delightful Disney Princess gown, necklace, accessories and more.
Next, the Carriage Package is the most affordable starting at $99.99. Enchant your young royal with makeup, face gems, a sash, a cinch sack and your choice of hairstyle.
For even more add-ons, try the Deluxe Princess Package with a Deluxe Disney Princess gown, boxed accessory set and more. This package starts at $229.95
The Disney Encanto Package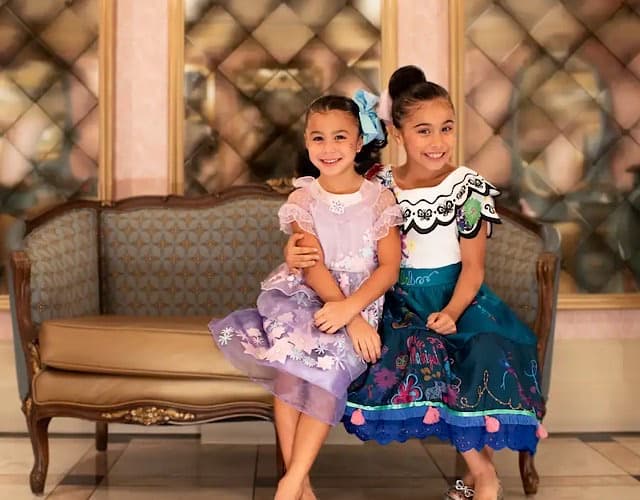 We're excited to share that Disney has a package featuring our favorite Encanto characters, Mirabel and Isabela, starting at $179.95. This is sure to be a popular choice!
Hairstyling
Shimmering makeup with face gem
Princess sash and cinch bag
Nail polish
Mirabel or Isabela gown
Coordinating accessories (shoes sold separately)
You can receive an Encanto makeover as Mirabel or Isabela.
Are you excited about the new Disney Encanto package? Will you try it on your next visit or do you prefer another princess makeover? Please share your thoughts in the comments below and share this post with a friend so they can learn about this new package.