One of Disney World's best restaurants offers an affordable and amazing breakfast that you need to try on your next visit.
Steakhouse 71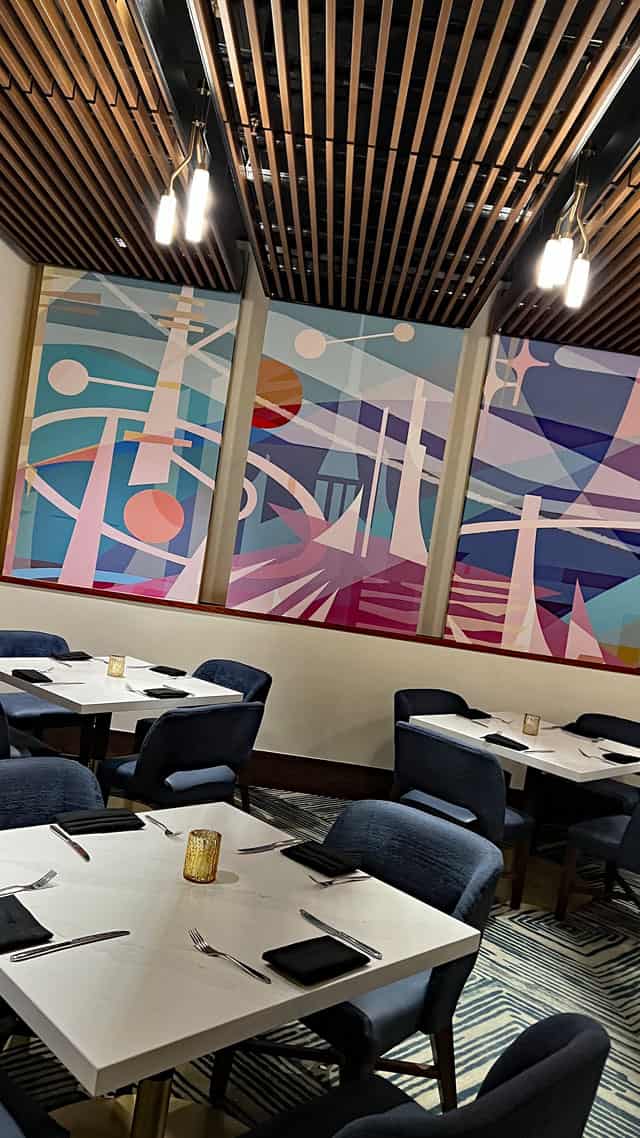 Named for the year Disney's Contemporary Resort opened, Steakhouse 71 brings guests back to the design style of the 1970s. Theming here is contemporary, comfortable and sleek. You'll even notice some Florida flair, such as Orange Bird and citrus groves mixed in with the décor.
Here, guests choose from dishes inspired by some of Walt's favorites, including The Steakhouse 71 Feast or Walt's Prime Rib Hash for breakfast and French Onion Soup, Prime Rib, 6-oz Filet Mignon or Dry-aged Bone-In Pork Chop for lunch or dinner. Classic freshly made cocktails and Disney family wines are also available.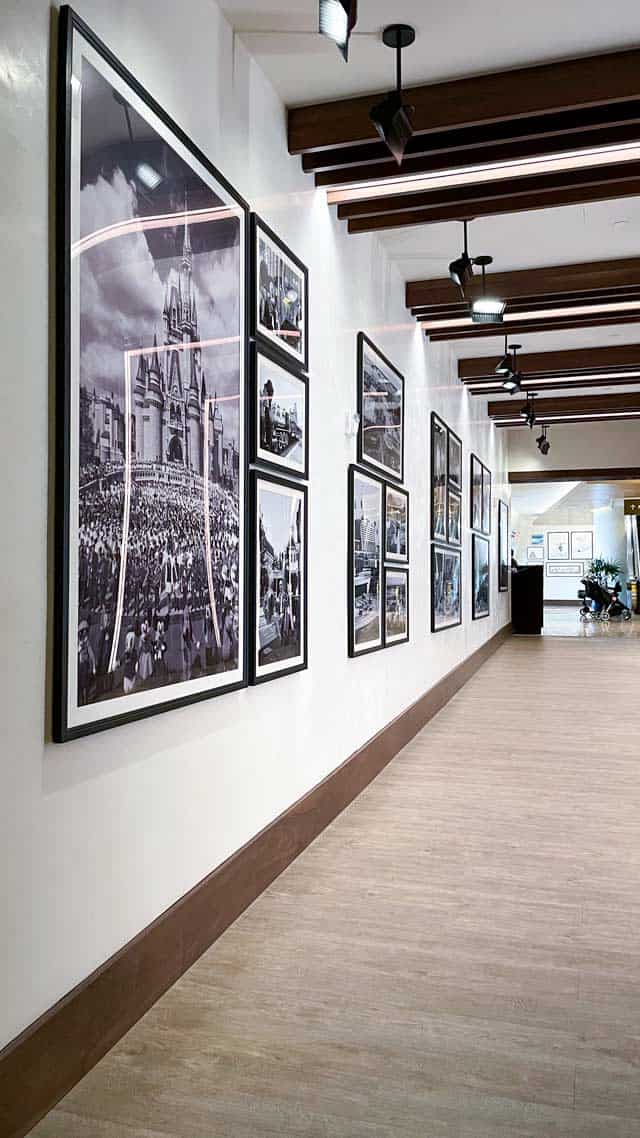 I loved the previous restaurant located here, The Wave, and was so happy the first time I ate at Steakhouse 71. While the theming isn't quite as fun as The Wave, the menu remains reasonably priced and delicious. Take a look at Kate's breakfast review HERE.
Seasonal Pancakes
Every one of the breakfast dishes I've tasted here have been incredible, but my absolute favorite are the seasonal pancakes served with a choice of bacon, pork sausage or chicken sausage. We've tried three different flavors, but I can't pick my favorite! I guess my favorite is the one I am eating that morning!
All of the breakfast dishes here are incredible, but the seasonal pancakes are my favorite!
Shown above is the pumpkin pancakes served in the fall. They include fresh pumpkin purée with cream cheese drizzle and candied pecans on top. Also, the bacon was cooked perfectly.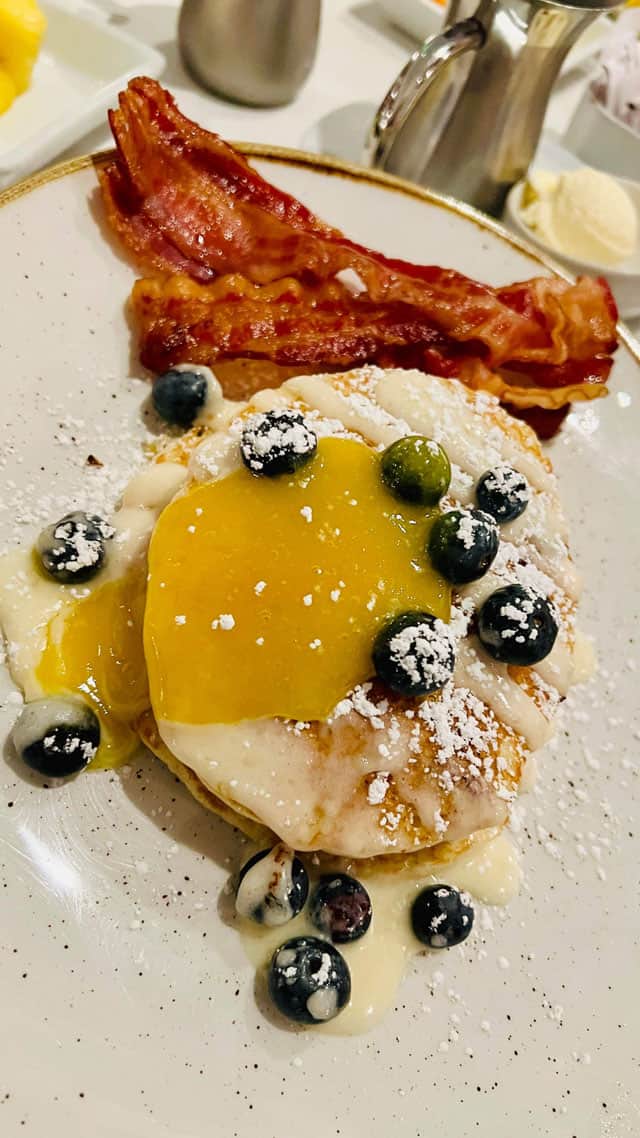 Next, when I ate at Steakhouse 71 last spring, the seasonal pancakes were infused with Meyer Lemon, drizzled with lemon sauce, cream cheese, and topped with fresh blueberries. These pancakes were extra light and fluffy that complemented the fresh flavor combination.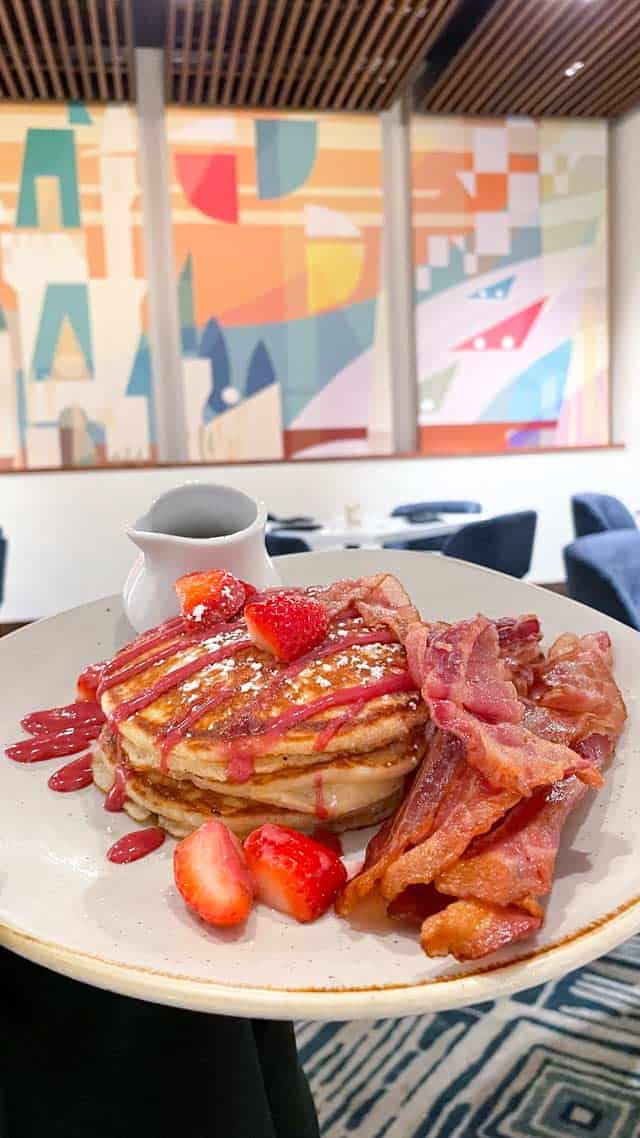 Most recently, we went to Steakhouse 71 this month, January, and our pancakes didn't disappoint! Our server explained that strawberries were in season and the seasonal pancakes were strawberry cheesecake. Strawberries are my favorite, and I really enjoyed these!
Final Thoughts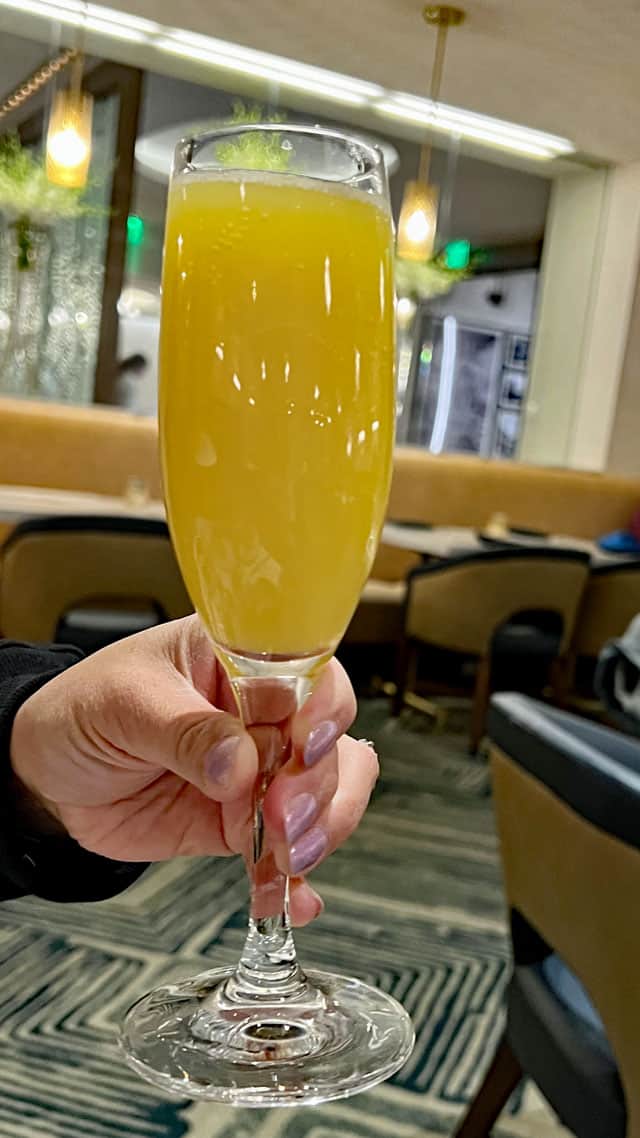 Steakhouse 71 is a quick monorail away from Disney's Magic Kingdom and the food here is so much better than anything served there! I hope you'll take time out of your next trip to eat breakfast here and try the seasonal pancakes. We choose a late breakfast so we could rope drop Magic Kingdom, ride several rides, and work up an appetite.
Try the seasonal pancakes at Steakhouse 71 on your next visit and let us know what you think!
You really can't go wrong with any of the breakfast items here! If you're looking for a fresh cocktail, try a mimosa made with freshly squeezed orange juice.
Have you tried the seasonal pancakes at Steakhouse 71? Or, would you try them in the future? Please share your thoughts in the comments below and share this post with a friend.