Last weekend we dealt with cold temperatures in Disney World. Get the details on what to expect this weekend and how to navigate around the rain chances.
Weather Forecast Discussion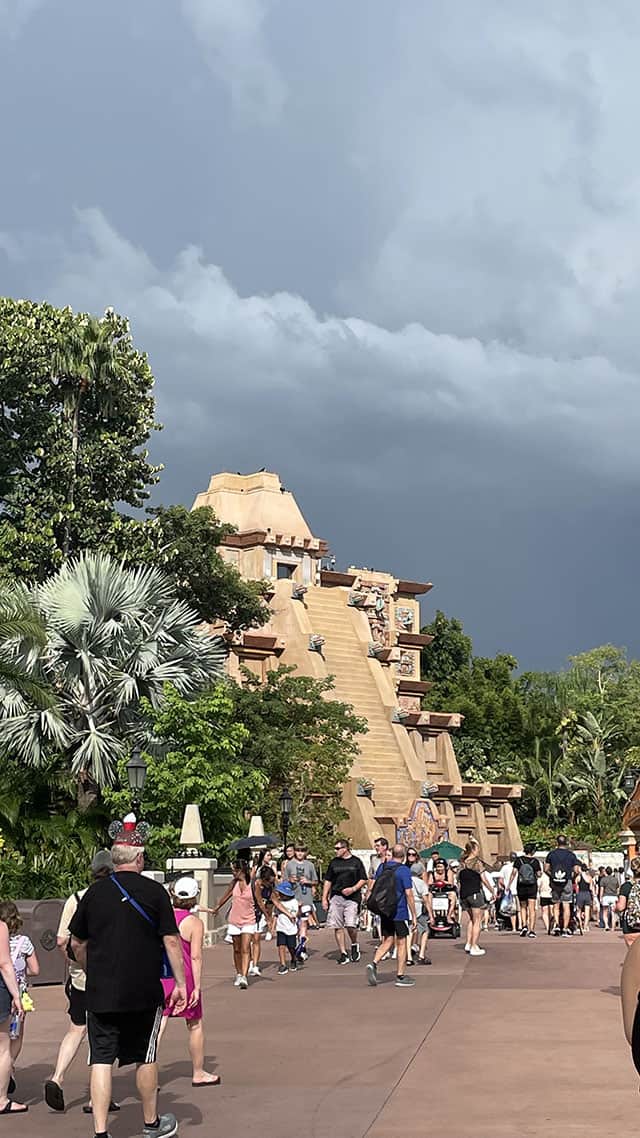 Last weekend's big story was the cold. Thankfully, we won't be dealing with frigid temperatures, but there are some rain chances this weekend. A large storm system will move from the Southern Plains into the Northeast U.S. this weekend bringing rain, some severe weather chances, and snow.
We will start off with an isolated shower chance Friday morning in the Orlando area, but otherwise Friday looks good for any activities around Disney World. Things will change for Saturday as scattered showers will develop.
The expected surface map for Saturday evening is below. You can see we actually have two areas of low pressure with this system. Saturday looks cooler than recent days with the cloud cover. Definitely have at least a light jacket handy.
A warm front will move through late Saturday as the main low heads into the Ohio Valley. This will push warm air back into Central Florida as highs rebound to the low 80's on Sunday. The warm flow from the south will be strong, so expect breezy conditions Sunday along with a few scattered showers or thunderstorms.
A cold front will push through overnight Sunday night bringing cooler and less humid air for Monday. Skies should clear up some Monday and there will be just a slight chance of a shower.
Official KtP Forecast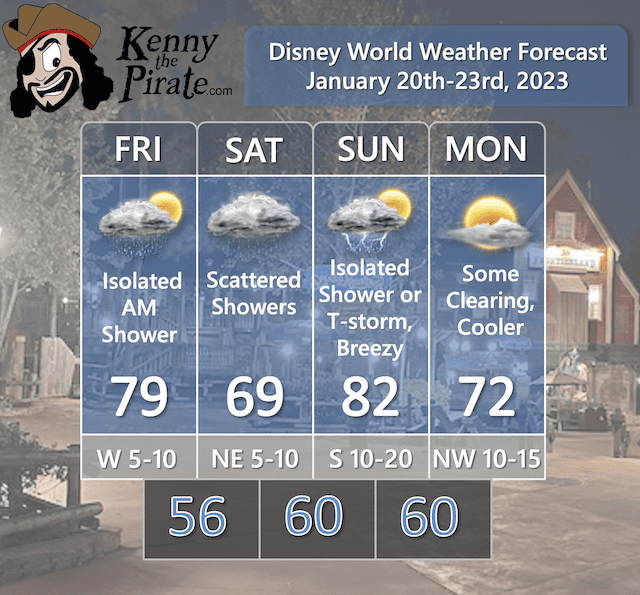 In my (Joe) opinion, as you make your plans, the highest chances for rain will be from about noon on Saturday through about 10PM Saturday night. In addition, for most activities I don't think you should change any plans. Just be prepared for some showers!
Severe Weather Chances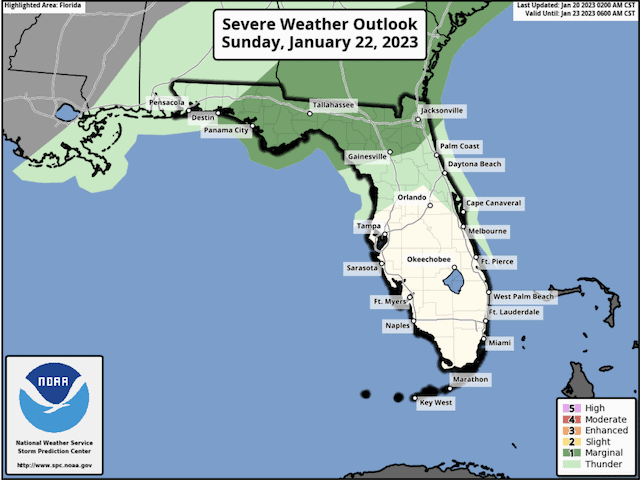 Thankfully, any severe weather chances are expected to remain to the north of the Orlando area. There is just the chance of an isolated thunderstorm on Sunday, and any thunderstorms are expected to remain below severe criteria. The Orlando area will just be in the general thunderstorm risk.
Remember that any thunderstorm can produce gusty winds, frequent lightning, and heavy downpours. Follow any warnings and cast member directions to take shelter.
A Look Ahead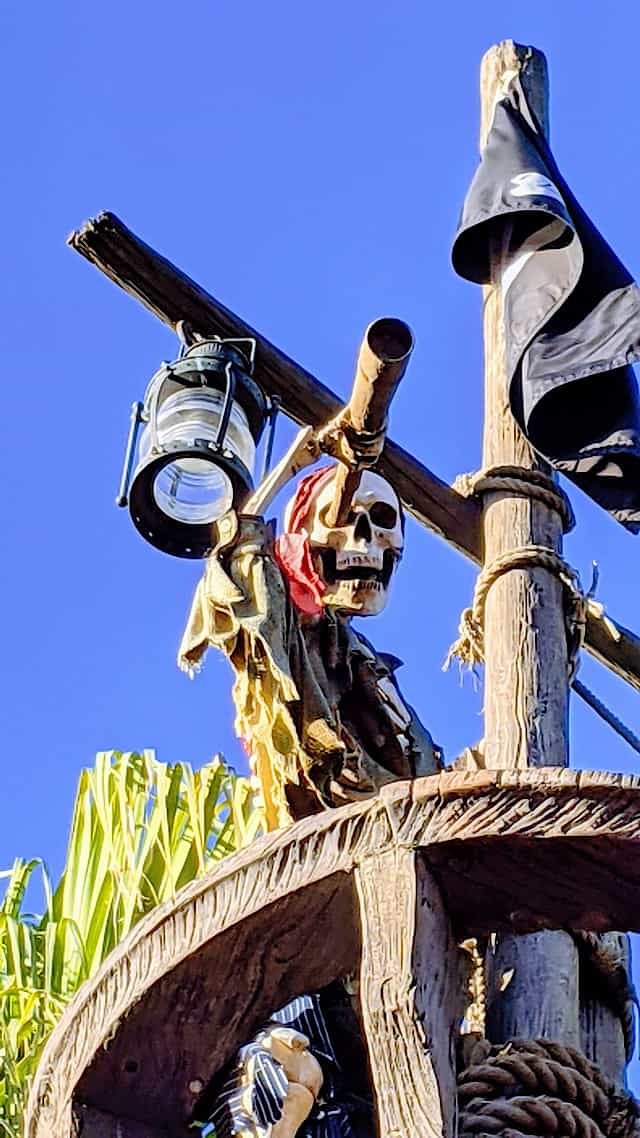 After a cooler Monday, temperatures should rebound to near 80 for Tuesday and Wednesday as the next system approaches. Showers and thunderstorms are likely on Wednesday as a cold front comes through the region. The end of next week looks cooler with highs in the 60's behind the front.
I (Joe) will be updating these weekend forecasts every week. During any severe weather, I will have additional posts and I will pass along any warnings for the Orlando area on my Twitter feed here. Thanks for following!
Do you have plans to be in Disney World this weekend? Will the weather make you alter any of your plans or will you push through? Are you going to check out the EPCOT International Festival of the Arts? We have some great updates here and here to help you prepare. Let us know in the comments below!