Passes at Disney World and Disneyland are a hot commodity. Disney is resuming sales of select passes.
Resuming Passes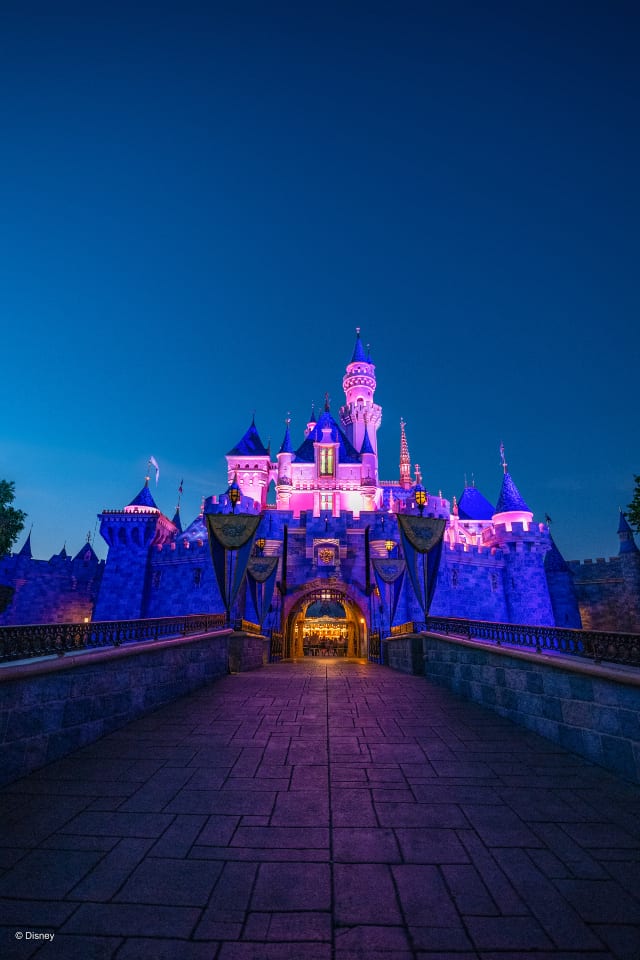 Last week was a pretty heavy Disney news week – in a good way! Among the good news is that annual passes (now called Magic Keys) at Disneyland would periodically resume sales throughout the year based on demand.
DISNEYLAND RESORT WILL MAKE SELECT MAGIC KEY PASSES AVAILABLE FOR NEW SALES FROM TIME TO TIME THROUGHOUT 2023 AS PASS INVENTORY BECOMES AVAILABLE.
While there is no word when/if the same will happen for Disney World, Disneyland is resuming sales on select passes right NOW, January 17!
Currently Available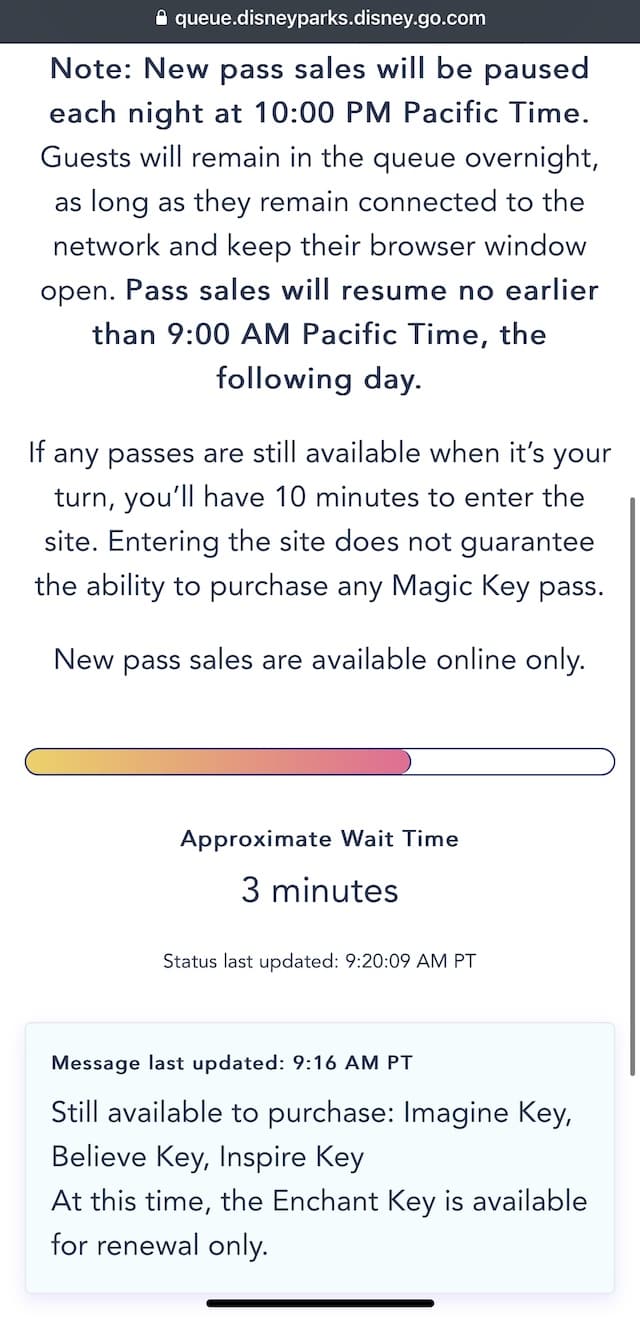 The queue to purchase a new Magic Key is now live on the Disneyland website. Currently, you can purchase the Imagine Key, Believe Key, and Inspire Key. Unfortunately, the Enchant Key is not eligible for new sales. However, you can renew your Enchant Key.
When I got into the queue, the process went very quickly. First, it said I had a 15 minute wait. Then, just a few moments later the approximate wait time decreased to 4 minutes. I imagine as news spreads, the queue may hold a longer wait.
There are a few other important things to note. For one, new pass sales will be paused at 10:00 pm Pacific Time each night. Guests will remain in the queue overnight, as long as they remain connected to the network and keep their browser window open.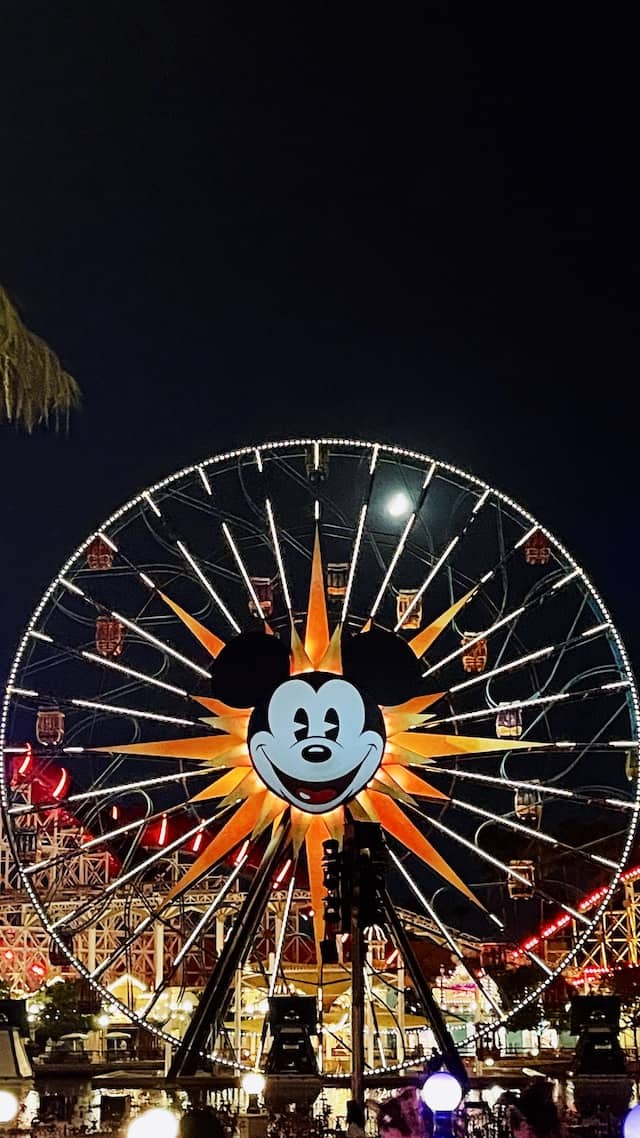 Then, pass sales will resume no earlier than 9:00 am Pacific Time the following day.
You have 10 minutes to enter the site if passes are still available. Do note that just because you get into the site, you are not guaranteed to purchase a pass. Passes are subject to availability and can only be purchased online.
Did you purchase a new pass? Let us know in the comments below and share this post with a friend who is also interested.