One of the most popular popcorn buckets of all time is back. Get full details to see how you can add this to your collection.
Collectible Popcorn Buckets and Sippers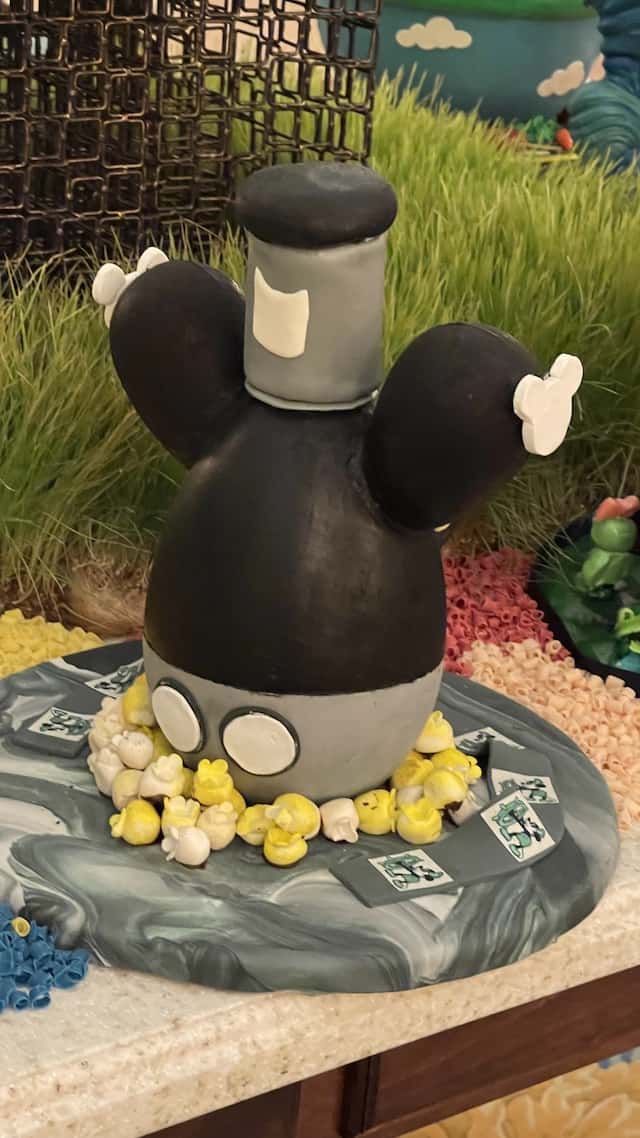 Guests can find unique and fun character sippers and buckets all over Disney. These usually come with a special drink or popcorn. Guests love buying them because not only do they hold their favorite snacks, but they also make for a great souvenir!
These are available for special holidays, feature our favorite characters, or are part of Disney Park celebrations. When the Figment popcorn bucket was released back in January, long lines formed immediately. Figment buckets sold out almost as quickly as they arrived.
For the fall, Guests enjoyed the candy corn Donald Duck sipper and the Zero popcorn bucket (available on during Mickey's Not So Scary Halloween Party.) At Christmas, guests enjoyed a brand-new musical popcorn tin and a fun holiday sipper.
Now a brand new sipper is flying into Walt Disney World and you will not want to miss it. Check out the newest sipper, featuring one of our favorite Muppets, HERE.
Figment Popcorn Bucket
Without a doubt, the Figment popcorn bucket was a HUGE success. The great news is that the Figment popcorn bucket will return for the Festival of the Arts Festival. This festival officially starts on January 13, 2023.
Disney officially announced this on TikTok earlier today. They may utilize the Virtual Queue option to purchase it such as last year and also for the Mr. Toad popcorn bucket release.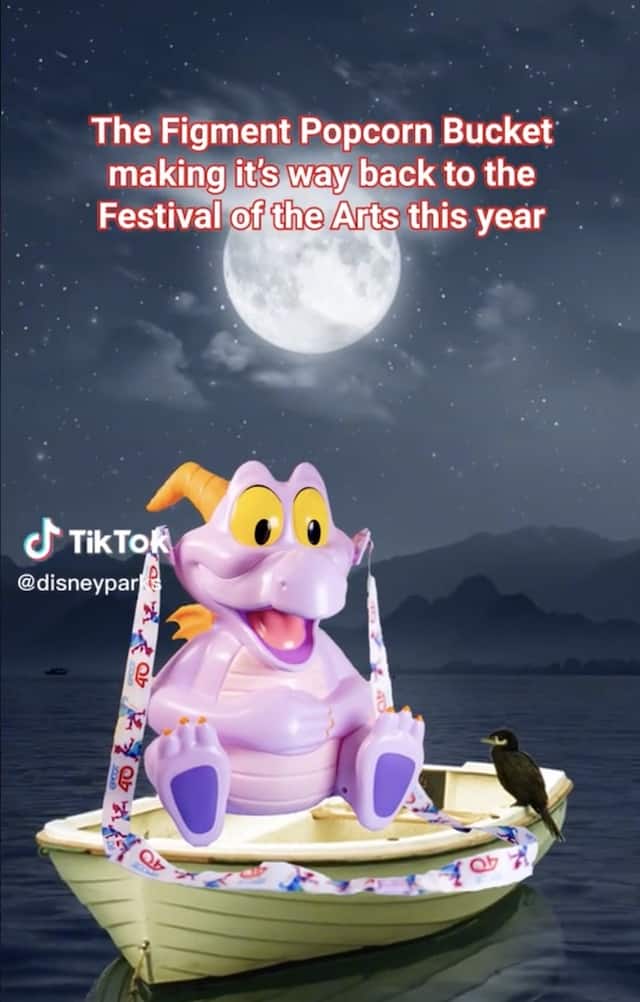 This is a great opportunity for guests to bring home this "little spark of imagination." We will share information regarding how to purchase and pricing when it becomes available.
The Figment popcorn bucket will return for the Festival of Arts Festival at EPCOT.
What do you think of the return of the Figment popcorn bucket? Do you think the demand will be similar to last year? Share your thoughts in the comments below.