If you have been holding off on ordering MagicBands, now might be the time. Check out everything that is available right now at a pre-arrival discount!
MagicBand and MagicBand+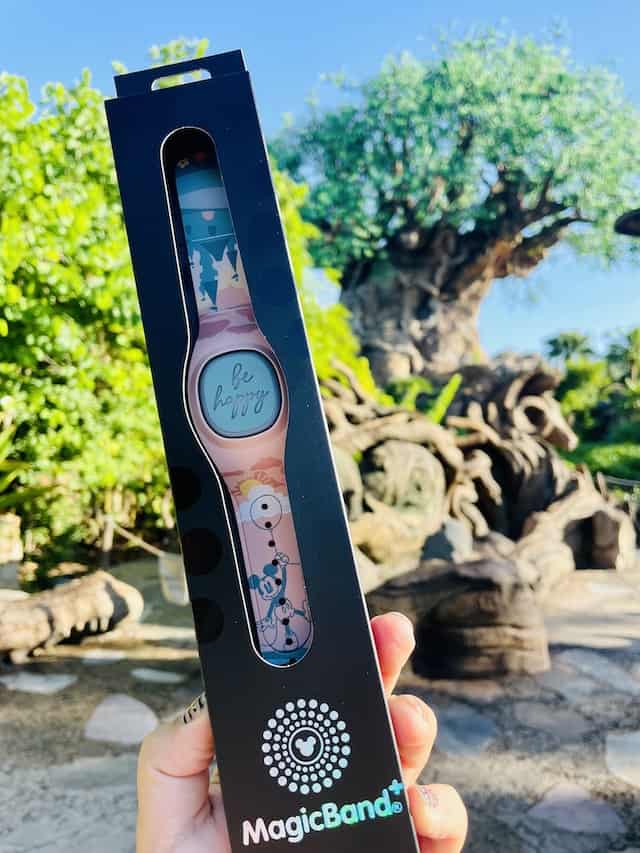 Disney rolled out the new MagicBand+ in 2022. Guests waited anxiously for them to hit shelves so that they could try them out and experience the new interactive elements they offer.
Of course, not everyone was entirely impressed with them and their interactive features. Some people even found it difficult to keep them charged since they are yet another thing that needs to be plugged in. You can read a review right here and tips for using them right here.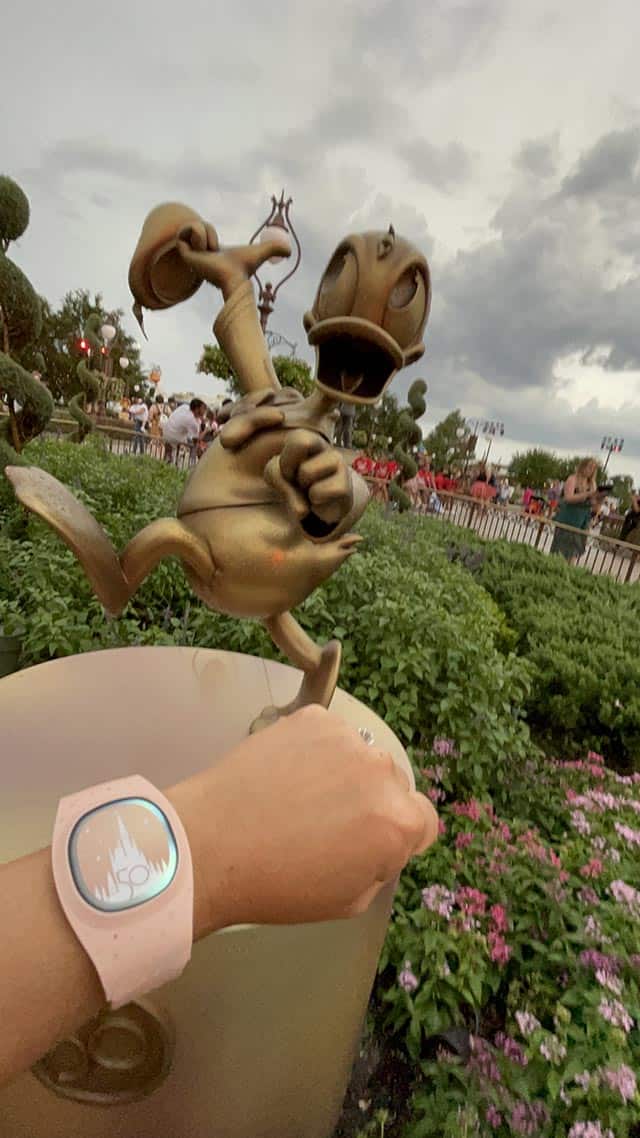 For many people, it is a very good thing that Disney did not discontinue MagicBand 2. This is because many Guests find that they prefer the simpler product that needs no outlet and comes in at a lower price point.
Whether you prefer MagicBand 2 or MagicBand+, if you are planning to order them for an upcoming trip, today is a good day to hit up MyDisneyExperience. There are so many Magic Bands listed right now!
New Bands at Pre-arrival Discounts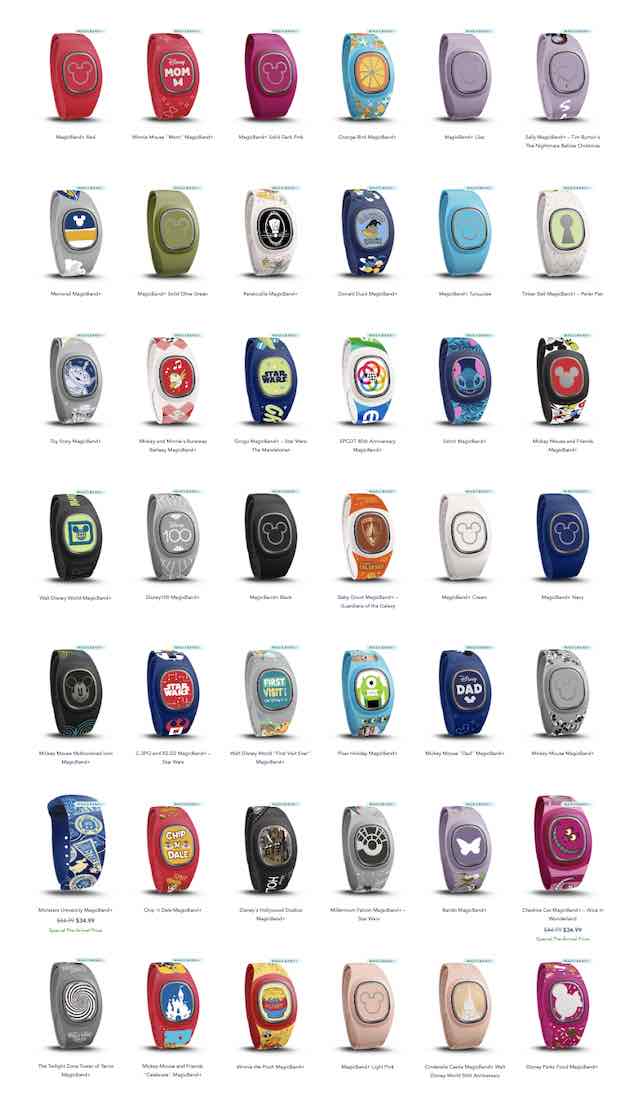 Just look at all the MagicBands available today (January 2, 2022). Not only are there plenty of MagicBand+ designs to choose from, but there are lots of MagicBand 2 designs as well.
In fact, some of them are new designs! A lot of fan favorites popped up today too, including the Partner's band, so today may be the day that just the right combination is in stock for your specific travel party. Don't you just love when the bands finally align?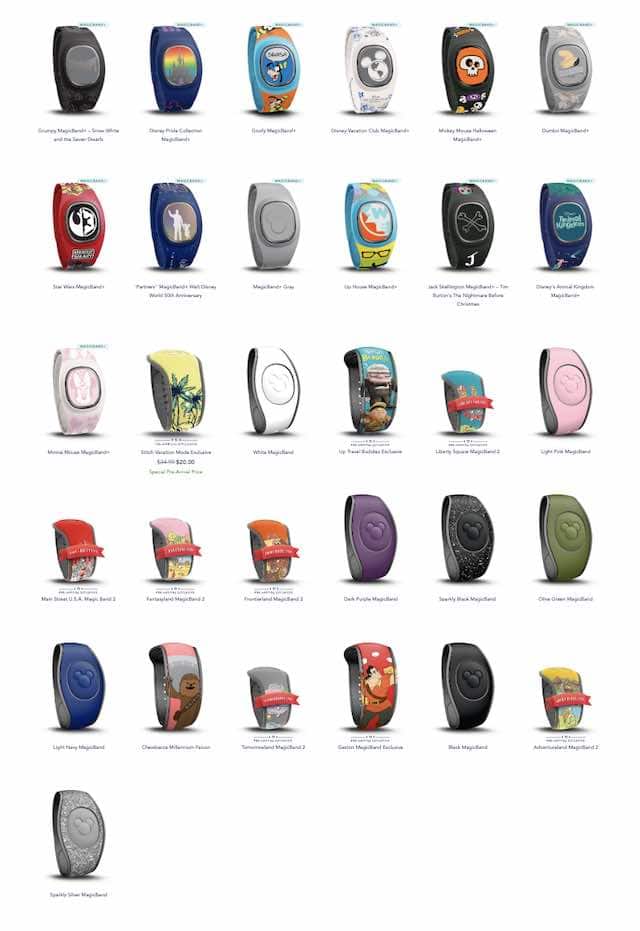 Additionally, you will notice that there are plenty available at pre-arrival discounted pricing. This includes some fun exclusives!
There are TONS of pre-arrival MagicBand selections available right now.
Fun Designs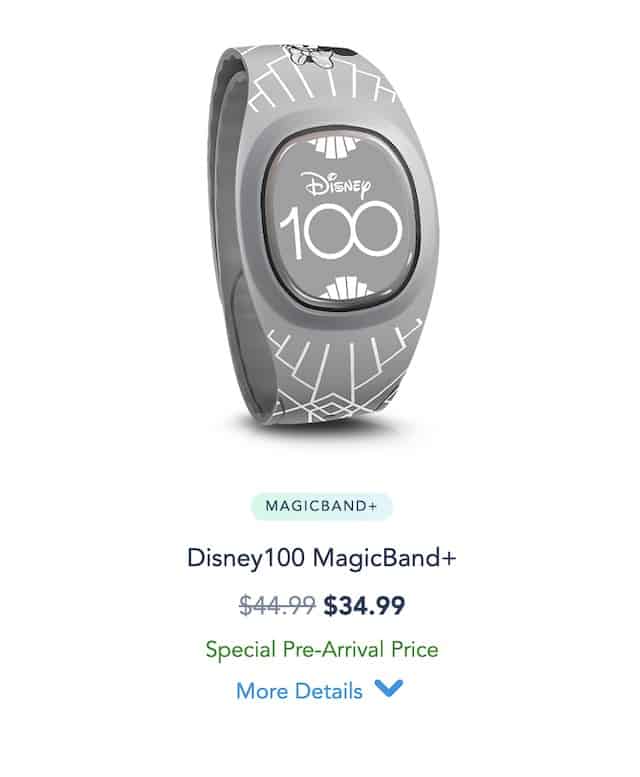 I (Katie) am loving a lot of the designs available. One that stands out is the new 100 Years of Wonder MagicBand+. This one is platinum and features characters in their celebration outfits. What better way to enjoy the celebration than with matching merch?
The pre-arrival price is $34.99. That is a $10 savings off of the regular price of $44.99.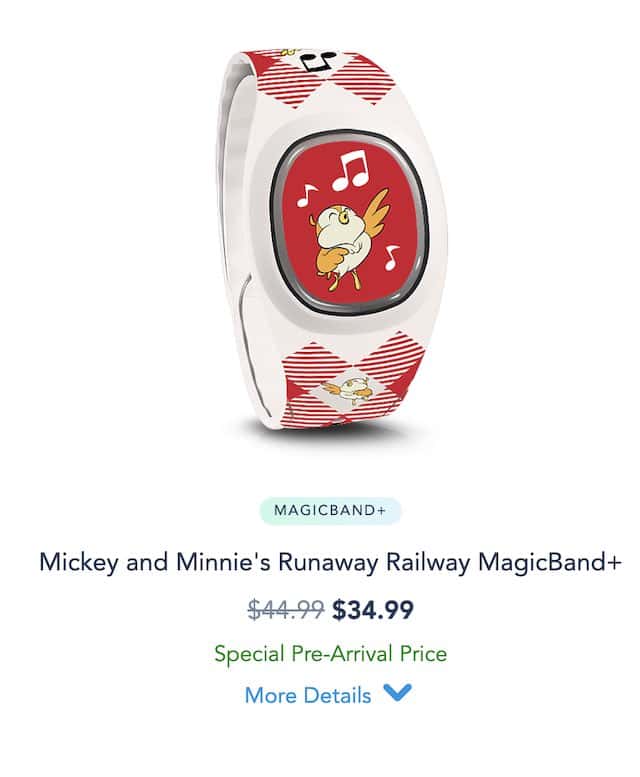 Another fun one is this new Mickey and Minnie's Runaway Railroad MagicBand+. It features everyone's other favorite Orange Bird Chuuby.
I absolutely adore this little bird. She is one of my favorite Disney Parks characters. I am going to need all of you to run buy this one so that it sells out before I decide that I need it.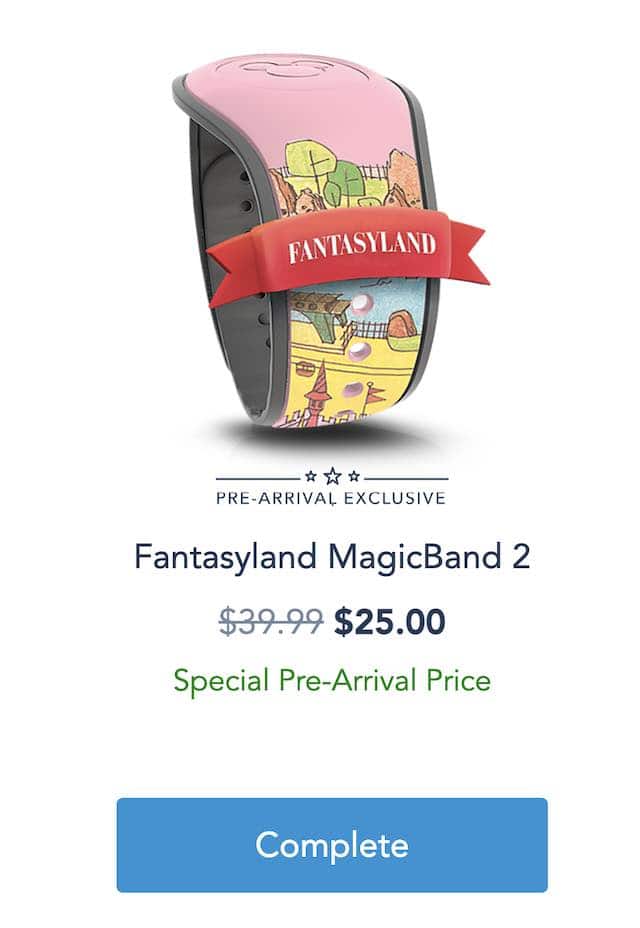 If you prefer MagicBand 2, there are some great options for you as well. For example, there is a Pre-arrival Exclusive Magic Kingdom Series. They include Fantasyland, Adventureland, Tomorrowland, Frontierland, and Mainstreet USA Designs, and they appear to come with sliders. The Pre-arrival discount for these brings them to $25 each!
Of course, there are also plain $10 MagicBand 2 options. These are perfect for Guests who want to go simple and get the most value out of their purchase.
Are you going to place your pre-arrival MagicBand order while there are so many available? If you ordered, which ones did you get? Let us know in the comments or join the conversation on Facebook.