Check out my recent experience at one Disney character buffet to see why I keep going back to them over and over again.
Storytellers Cafe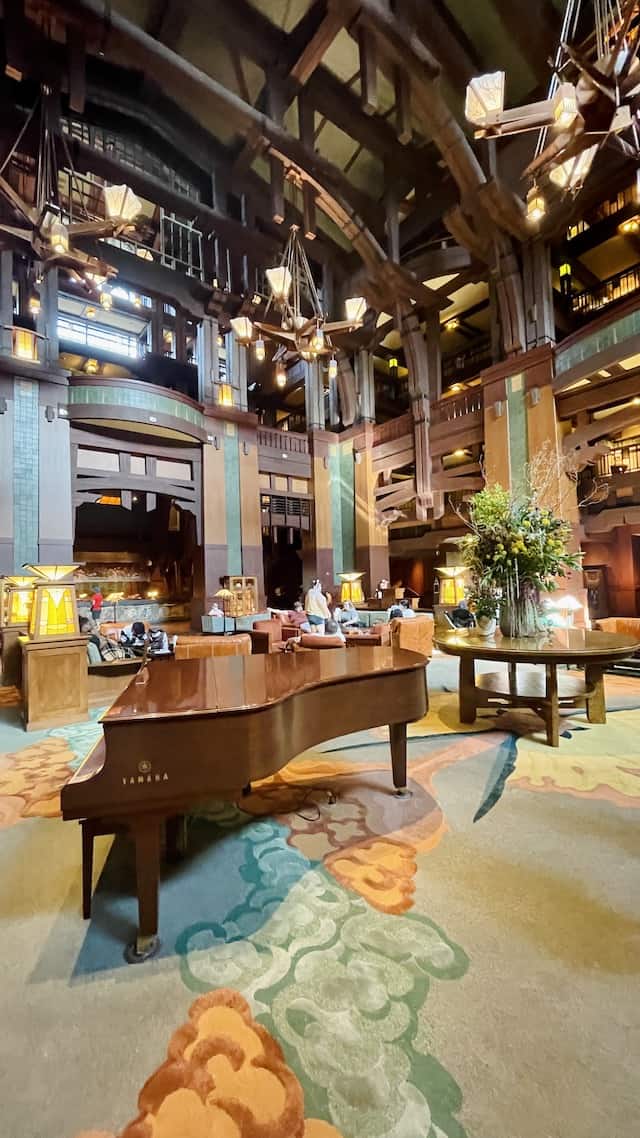 Located in Disney's Grand Californian Resort, Storytellers Cafe offers a character breakfast buffet and a dinner buffet. If you have never been inside the Grand Californian, it is a beautiful example of Californian architecture and artistry. Celebrate Californian folklore inside the warm and cozy Craftsman-style dining room and enjoy traditional buffet food.
Breakfast is a character breakfast, and the price is $49 for adults and $29 for children. There is no lunch here, but dinner is also a buffet. The cost for that meal is $44 for adults and $24 for children. Do note dinner is NOT a character meal. Since they are both buffets, that is a flat price. This is also a rare instance where breakfast costs more than dinner! Alcoholic beverages, tax, and tip are an additional price.
Storytellers Cafe is a very popular restaurant, and advanced dining reservations are strongly encouraged at 60 days in advance. One thing to note, especially if you are a frequent Disney World visitor, is Disneyland's dining system is a bit more finicky. It does not always open up at 6:00 am PT 60 days out. You may have to check frequently in the days after reservations open up to find something.
Reason #1 Something for Everyone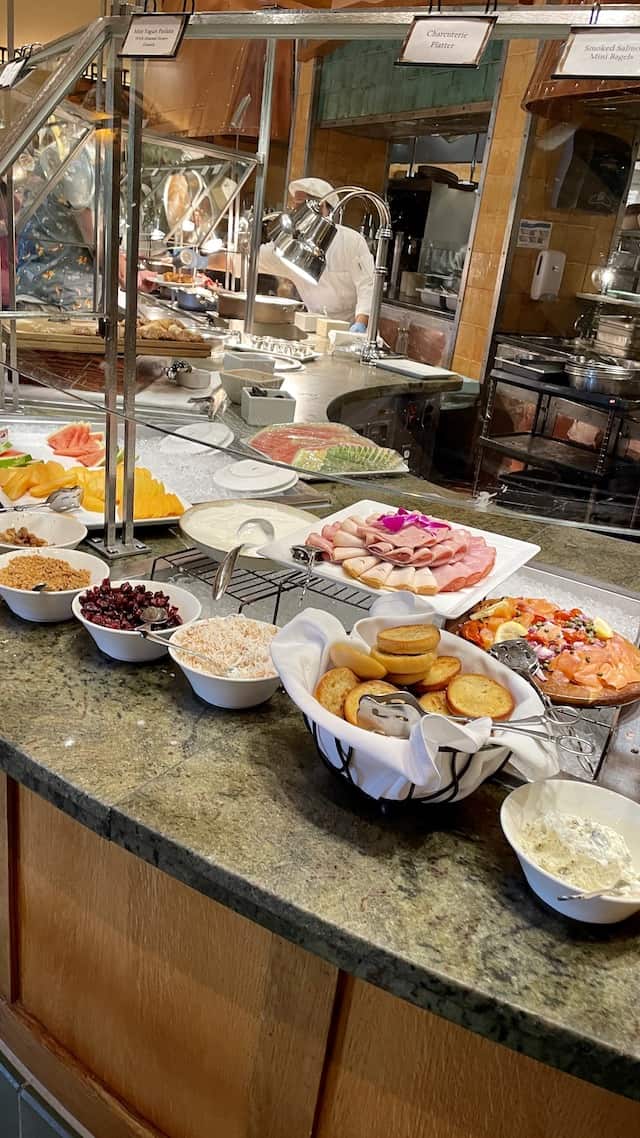 In my (Monica) opinion, Disney does not do buffets very well. The food is generally very basic buffet food, and depending on the timing of your visit the food can be stale. With that said, I still go to buffets all the time for a couple reasons. First (and I'll get to the second one in a bit), buffet food has something for everyone. We typically like breakfast buffets for this very reason. Who wouldn't eat eggs, bacon, and Mickey waffles?
But, for now, we are here to talk food at Storytellers Cafe. The buffet has plenty of food choices which means everyone in your party will find something they love. There is a lot of fresh fruit, which is nice if you want to enjoy something on the lighter side. We had bananas, apples, sliced watermelon, and more.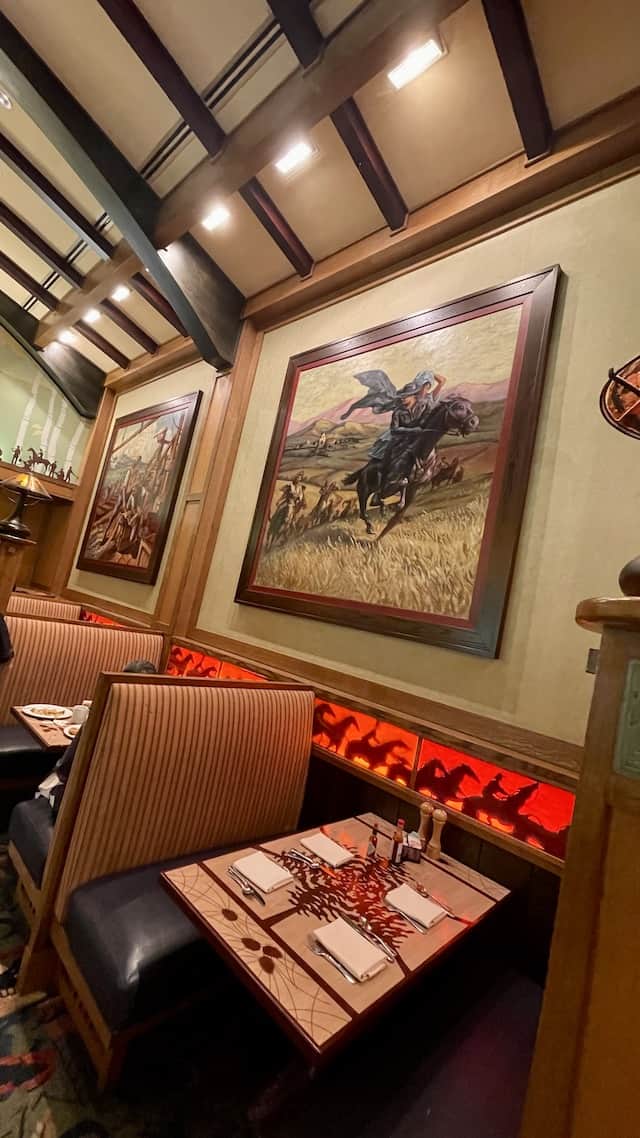 You will also find yogurt with toppings and pastries. Oh, the pastries. My kids love a good pastry, and I think they tried one of everything. Bagels, danishes, croissants, mini muffins, and so much more are on the menu here at Storytellers Cafe.
These were all very basic pastries, however, and none of them really stood out to any of us. My son did repeatedly go back for danishes, but he would eat sweets all day if we let him! You can also find cold cuts and smoked salmon along with a carved meat station. Get some fresh sliced ham or sausage and bacon for a hearty filling of protein.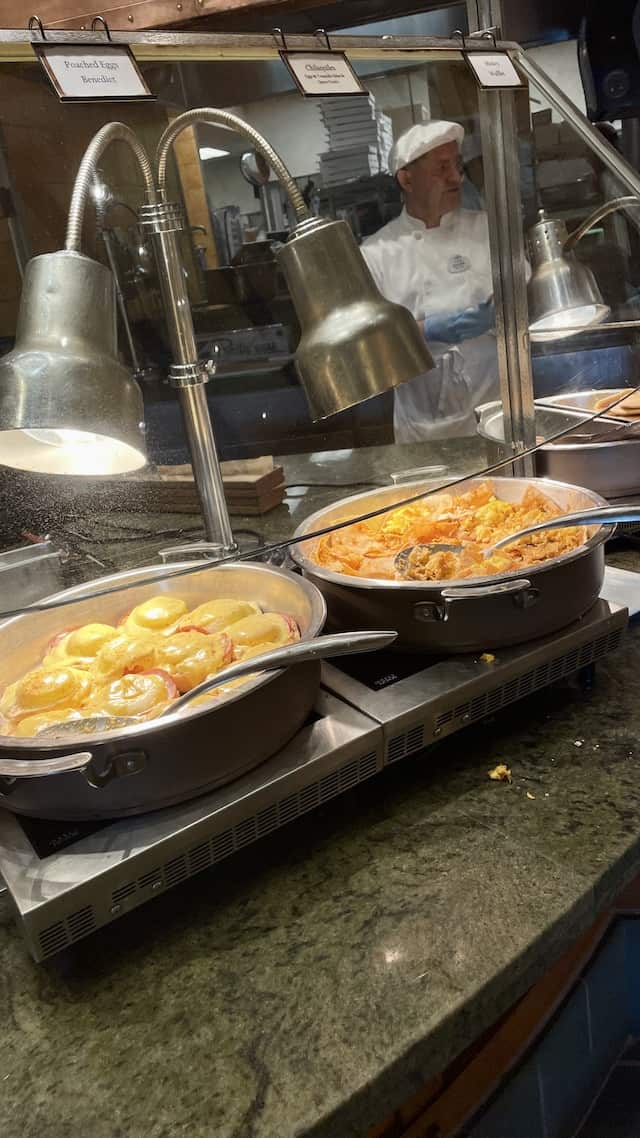 Of course, there is no buffet without classic buffet options like breakfast potatoes, eggs, waffles, and pancakes. My husband will also find an omelette station if there is one there. He did enjoy his omelette, but he has had better elsewhere. The restaurant did also have more unique dishes like poached eggs benedict and chilaquiles, which consists of eggs, tomatillo salsa, and queso fresco.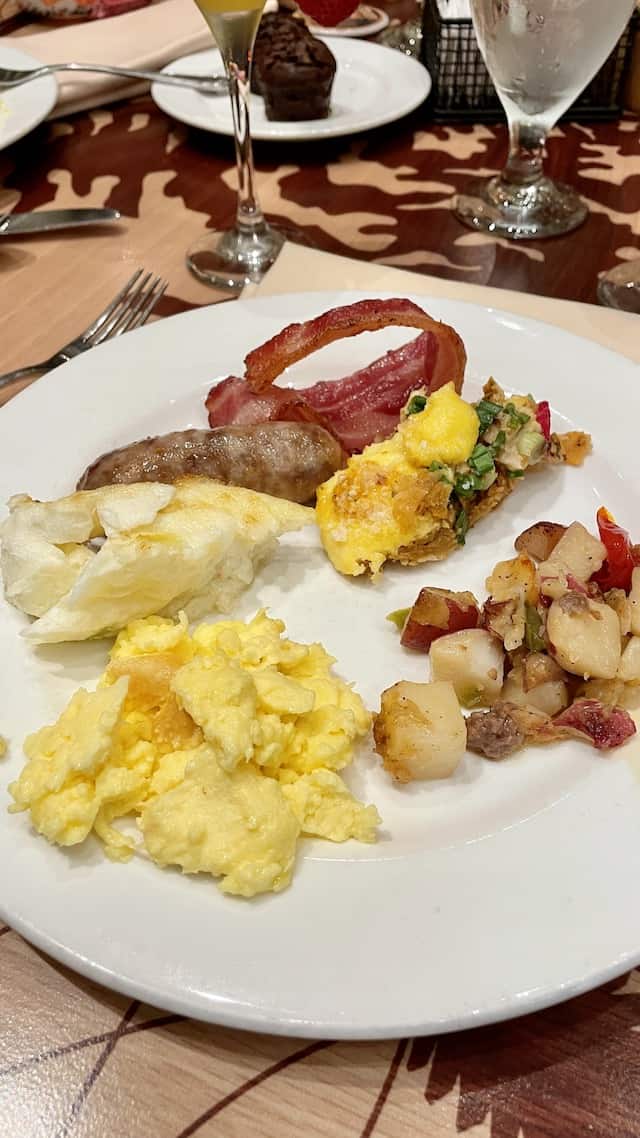 Overall, we all had full stomachs but there was nothing to rave about. It was very standard buffet food, and they did run out of items frequently. There were a few times my kids came back saying they did not see various items. It seems Disney may have had a bit of an issue keeping the food choices stocked. On the other hand, that means the food will be more fresh and hot, right?
Reason #2 The Characters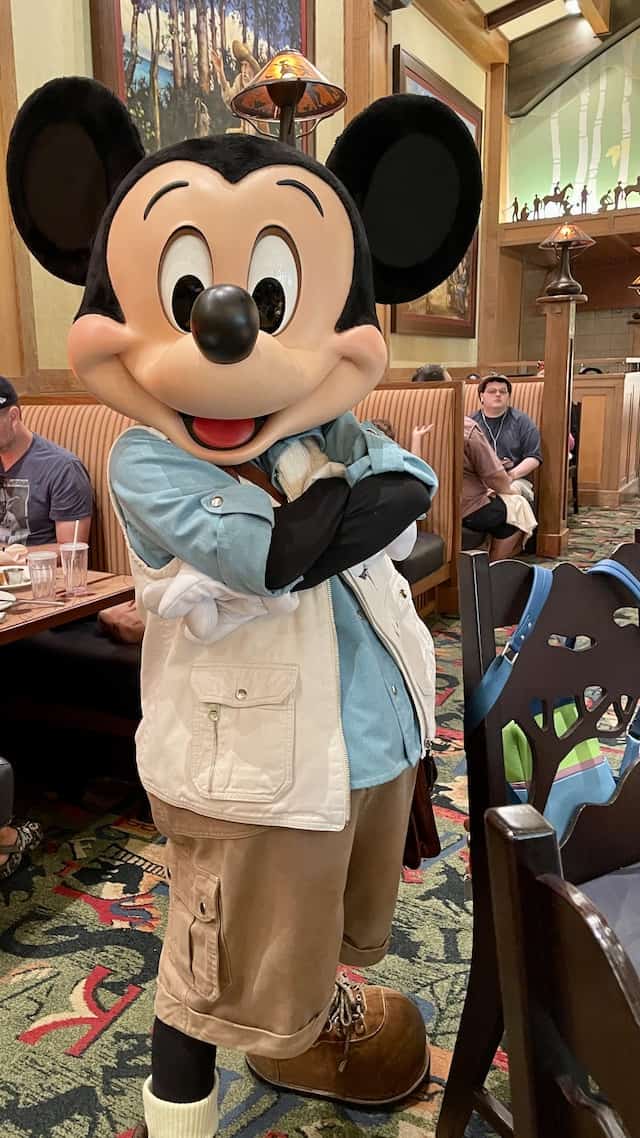 The second reason why I still go to buffets even though I do not care for them is because Disney loves putting characters and buffets together. I will RUN to a buffet if a character is in a unique outfit or there is a rare character. It's a really great way for Disney to make an already expensive buffet experience even more expensive. I am the target audience for character meals.
Character meals are not as plentiful at Disneyland as they are at Disney World. At Disney World, almost every deluxe hotel has a character meal, and there are multiple in each park. Inside Disneyland Park, the only character meal is at Plaza Inn. Be on the lookout for a review from me soon because we also ate there! There are no character meals inside California Adventure. Disneyland Hotel has Goofy's Kitchen, and Princess Breakfast Adventure and Storytellers Cafe is inside the Grand Californian.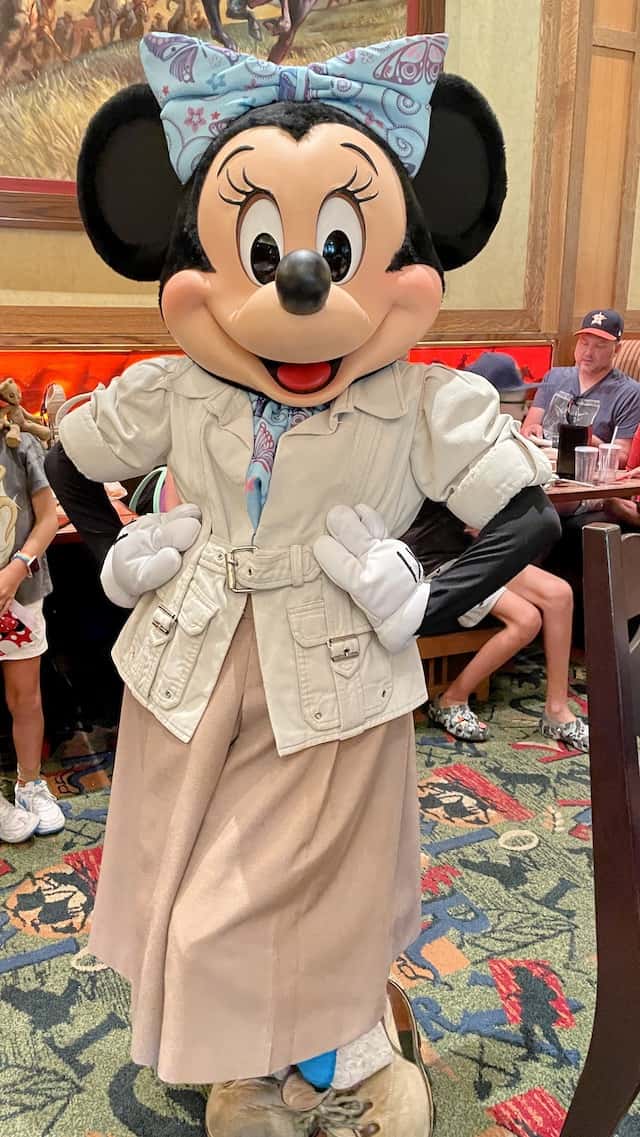 Like the resort as a whole, Storytellers Cafe is all about finding adventure in the great Californian outdoors. Mickey, Minnie, Chip n Dale, and Pluto are all in unique outfits for breakfast. We found that they only spent a few minutes at our table each time, but they did come more than once. After the first time with pictures and hugs, they took a more relaxed approach to interacting. Chip watched my youngest play on his iPad for a few seconds, and Dale teased around with my oldest.
To me, Mickey and Minnie's outfits most closely resemble the outfit Mickey wears at Tusker House inside Disney's Animal Kingdom. They both wear light blue shirts, tan vests, brown bottoms, and brown shoes.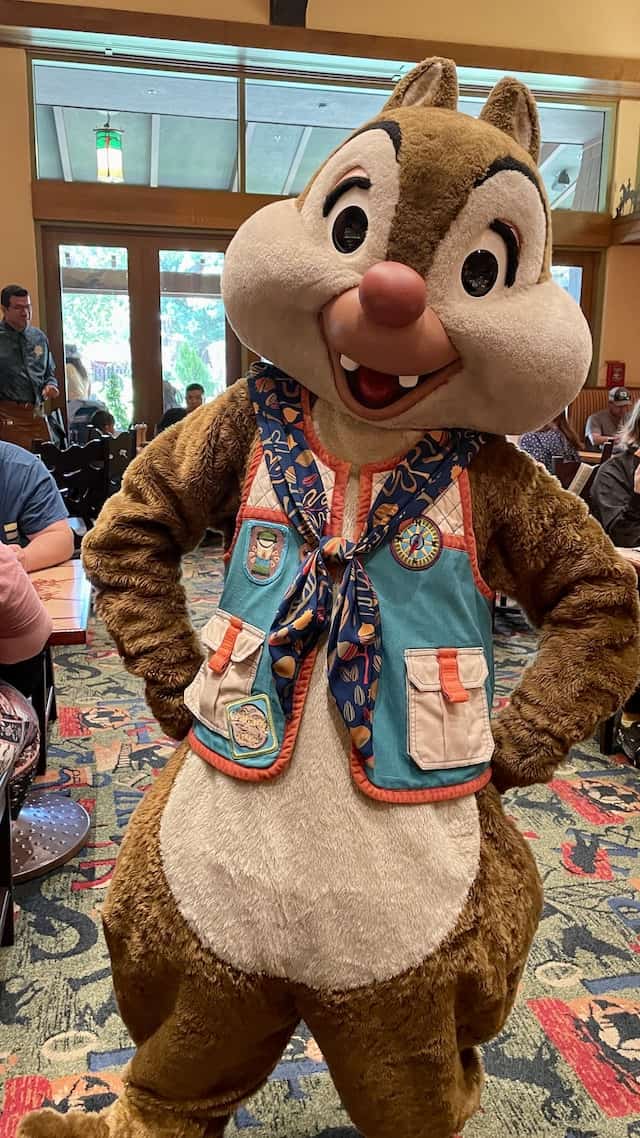 Chip n Dale look as if they are wear scouting vests with some patches along with neckerchiefs to wear around their necks. We did not get to meet Pluto, unfortunately, but he usually only gets a collar for his outfits. This is one thing we were not very excited about with the meal. Pluto never came to our table! We had just met Pluto a few days prior at Plaza Inn, so we did not want to pester the servers about seeing him at this meal.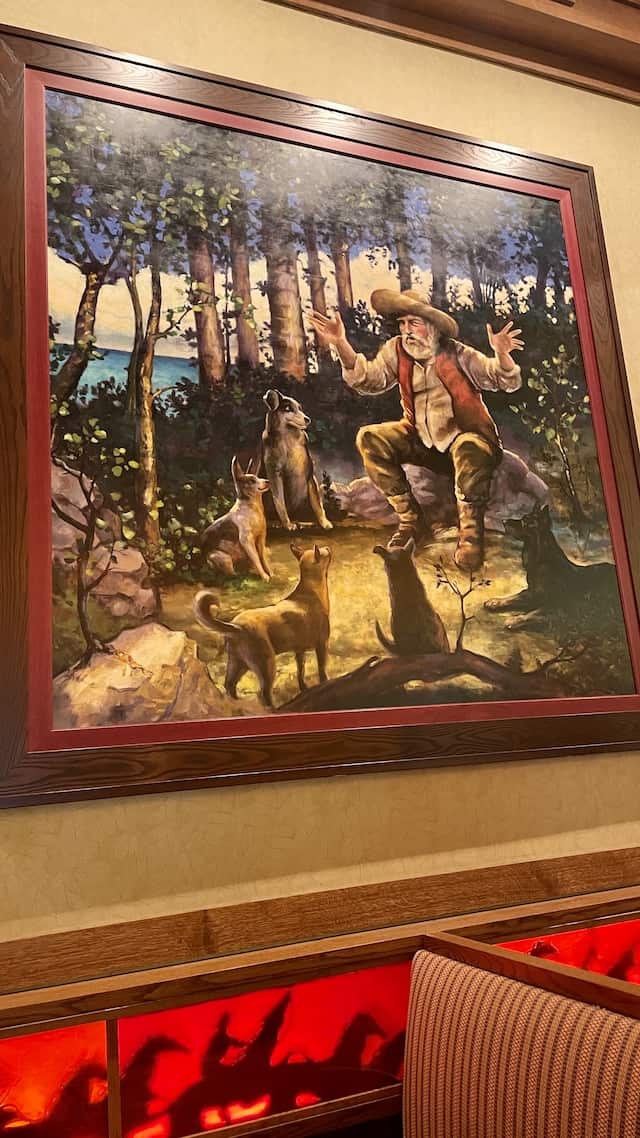 The one thing I really dislike about buffets is that while some (or all) of your party is up and getting food, you may be missing out on characters! Especially having four kids, I had to make them wait if a character was near our table. Sometimes, we missed a kid as we were snapping photos. I would also frantically wave at a child up at the buffet to hurry back to meet whichever character was at our table.
Of course, that is just the nature of character buffets, but it is the one thing that I dislike the most. I much prefer to be served like at Topolino's Terrace or back in the early reopening days when everything was served family style.
Final Thoughts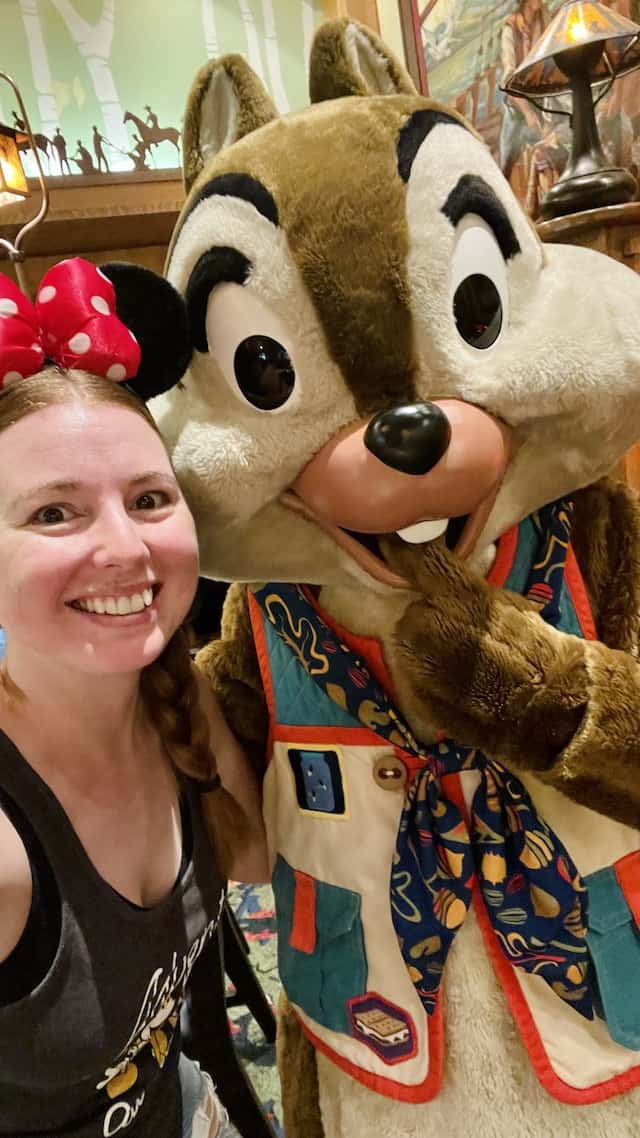 With a lack of character dining at Disneyland, you may be very tempted to dine at Storytellers Cafe. Character meals are always a great way to see multiple friends while enjoying a meal. The Grand Californian is a beautiful resort and is worth making a stop to walk around.
I still recommend Storytellers Cafe, but just keep in mind it is a Disney buffet. You will leave feeling stuffed, but the food will be just okay. The characters are always the highlight, but we had already met them at Plaza Inn. I think one character meal per visit would suffice since it is a lot of the same friends.
Overall, I still enjoyed our meal with some of our favorite Disney friends, but I don't think it necessarily deserves the fanfare it gets. It's actually kind of a mediocre experience with just so-so food. The character interactions are what keep people (me) coming back.
What are your thoughts on Storytellers Cafe? Would you eat there again? Let us know in the comments below and on Facebook.