DuckTales was supposed to be on the way to Disney World quite some time ago. But it is beginning to look like it will appear soon!
DuckTales in Disney World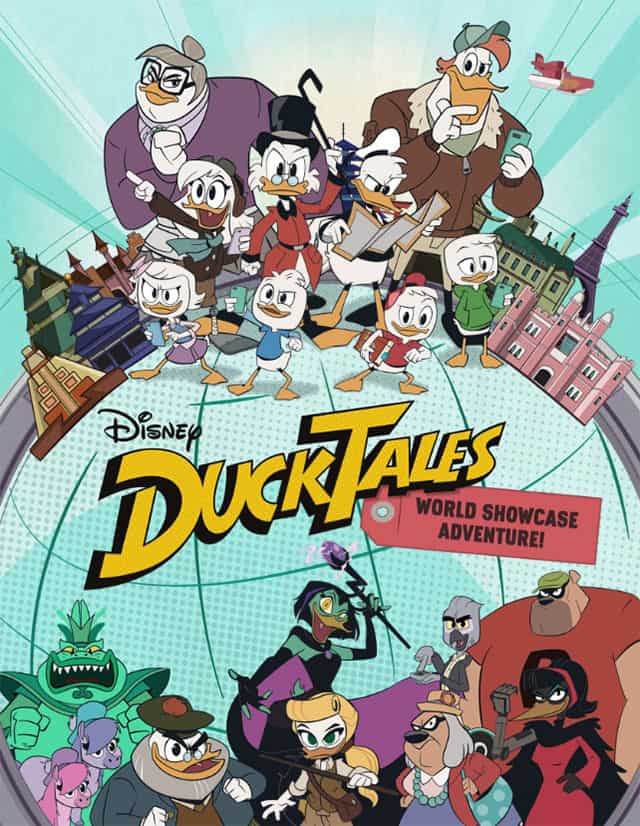 Back in 2019, Disney announced that DuckTales would be heading to EPCOT. The new development was set to replace Agent P, a World Showcase Adventure that guests can interact with through their mobile phones.
In the new adventure, guests are invited to join their favorite DuckTales characters, Scrooge McDuck, Donald, Launchpad, Webby, and Donald's nephews, Huey, Dewey, and Louie to search for treasure.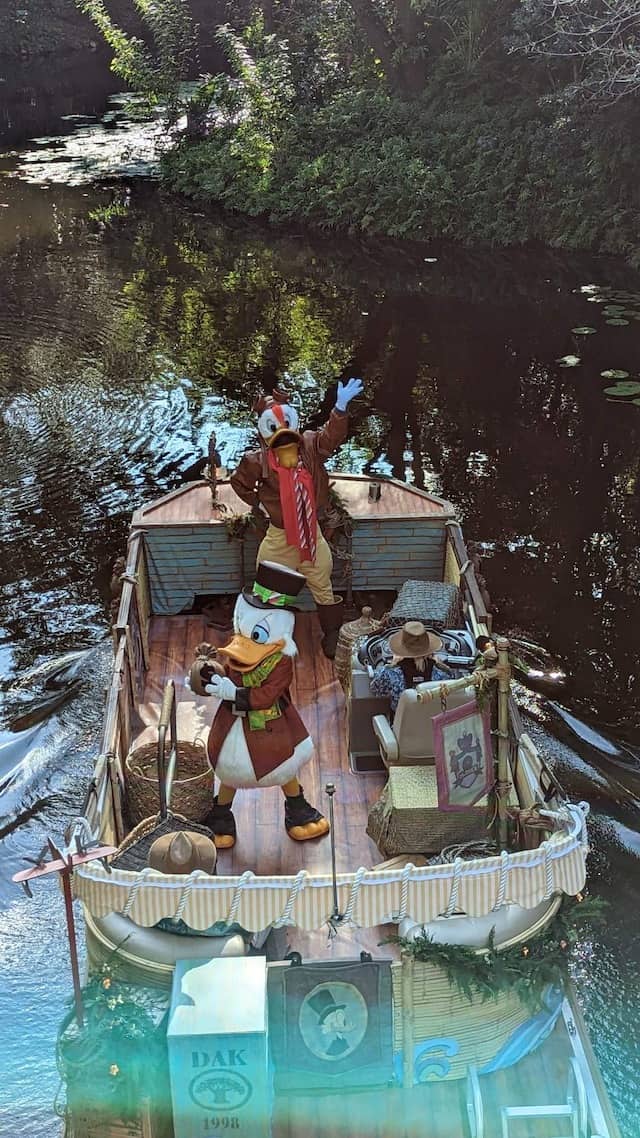 Guests can take part in this new scavenger hunt adventure via the Play Disney Parks mobile app. As they play, guests can find exotic destinations, mysteries, thieves or maybe even artifacts.
Fans of the series, both the original and the reboot, of course, were ecstatic. This is a welcomed piece of nostalgia.
And then…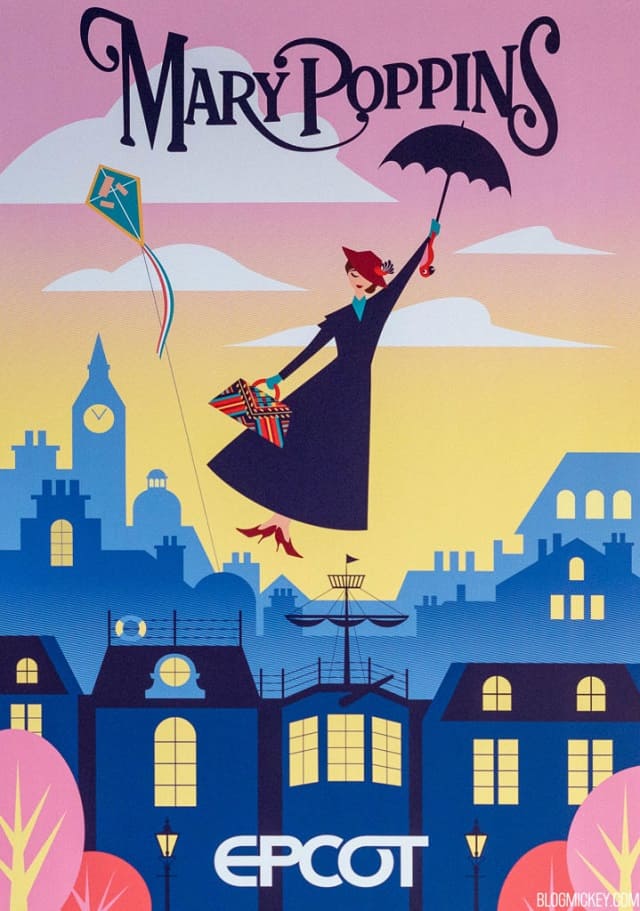 Of course, Disney fans are well aware of what happened in 2020 and beyond. The project came to a seemingly screeching halt. Fans saw several projects receive official cancelations including a Mary Poppins attraction.
However, just a few months ago Kartika Rodriguez, EPCOT's Vice President shared some more exciting news with us. She confirmed that Disney's DuckTales World Showcase Adventure would be coming to EPCOT later this year. You can read the full story here.
Later this year seems a little far-fetched considering there are only a few days left before 2023. BUT, some new evidence has emerged that suggests that perhaps an opening date is closer than we think!
Play Disney!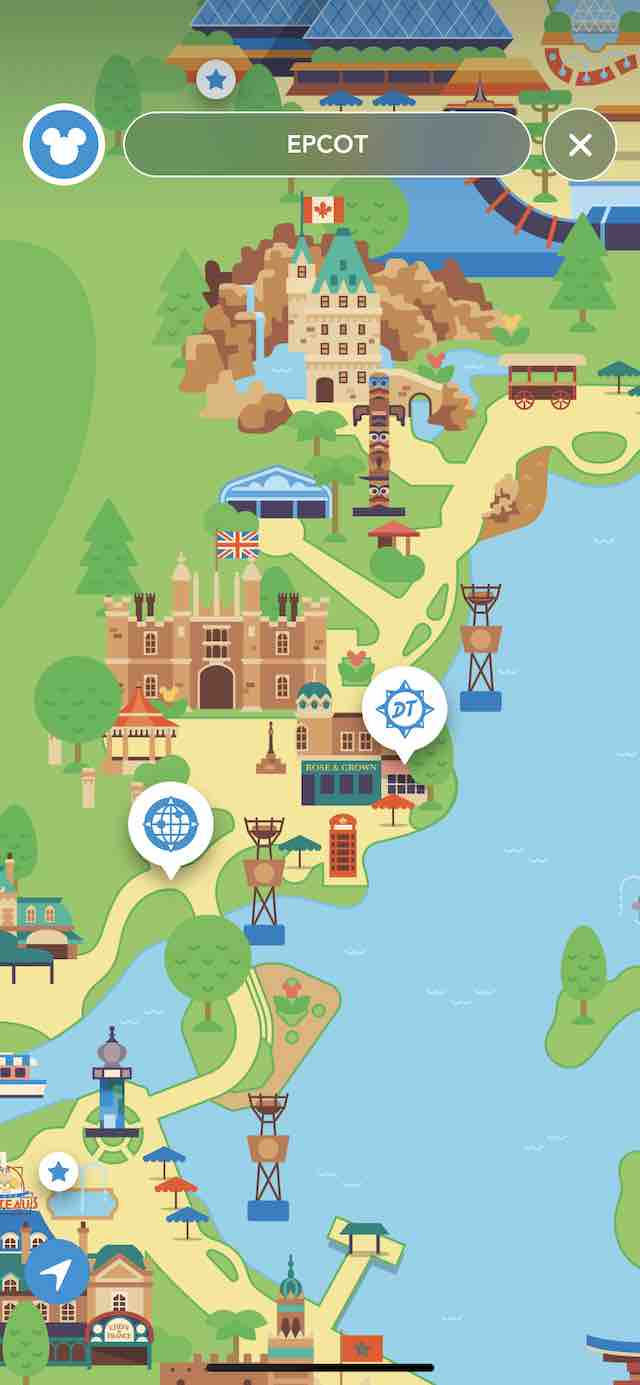 Recently, something interesting showed up inside the Play Disney Parks app. Play Disney Parks is a way for Guests to interact with the parks through gaming via mobile devices.
Now, when you look under Epcot, you will see a DT logo in World Showcase around Rose and Crown. This logo stands for DuckTales!
If you click on it, you will see the game DuckTales World Adventure. Right now it says "Coming Soon." However, it is clearly set up in the app, and looks like it is getting ready to roll soon!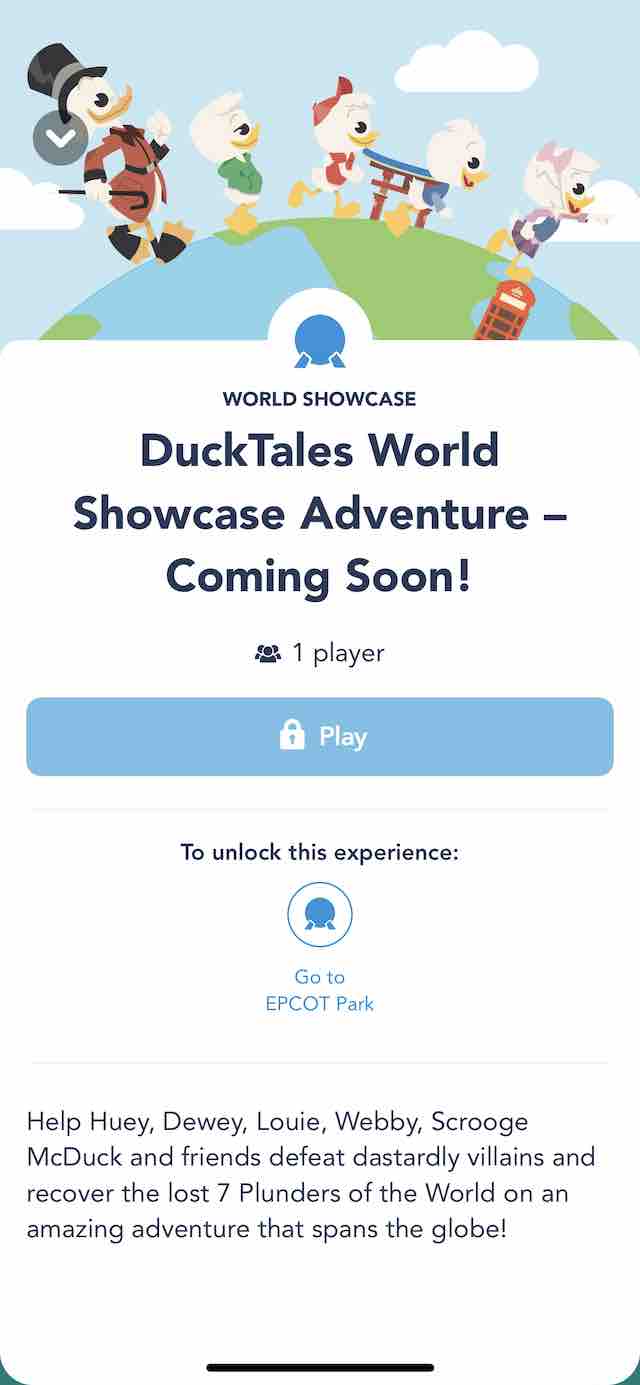 DuckTales World Adventure is in the Play Disney Parks App!
We do not have an opening date just yet, but once it drops, we will share the news with you. Will it make the 2022 opening timeline? We will soon find out!
Are you excited to see DuckTales in Walt Disney World? Do you think you will enjoy this game? Let us know in the comments or on our KTP Facebook Page.