Take a look at the dates and performers here and see when you can book dining packages for Disney on Broadway concerts.
Disney on Broadway Concert Series at Epcot Festival of the Arts
Festival of the Arts celebrates all things artful! The sights, sounds, and tastes are truly magnificent and make it a fun festival to attend. Disney on Broadway showcases the performing and musical arts with shows each night of the festival.
Every night at the American Gardens Theater, two Broadway stars take the stage to perform hit songs from Disney Broadway productions. Performances take place at 5:30 pm, 6:45 pm, and 8:00 pm and last approximately 30 minutes.
Beginning January 13, 2023, you will be able to witness some of Broadway's biggest stars performing songs from more than 25 years of award-winning DISNEY ON BROADWAY stage productions.
The Full Line Up of Performers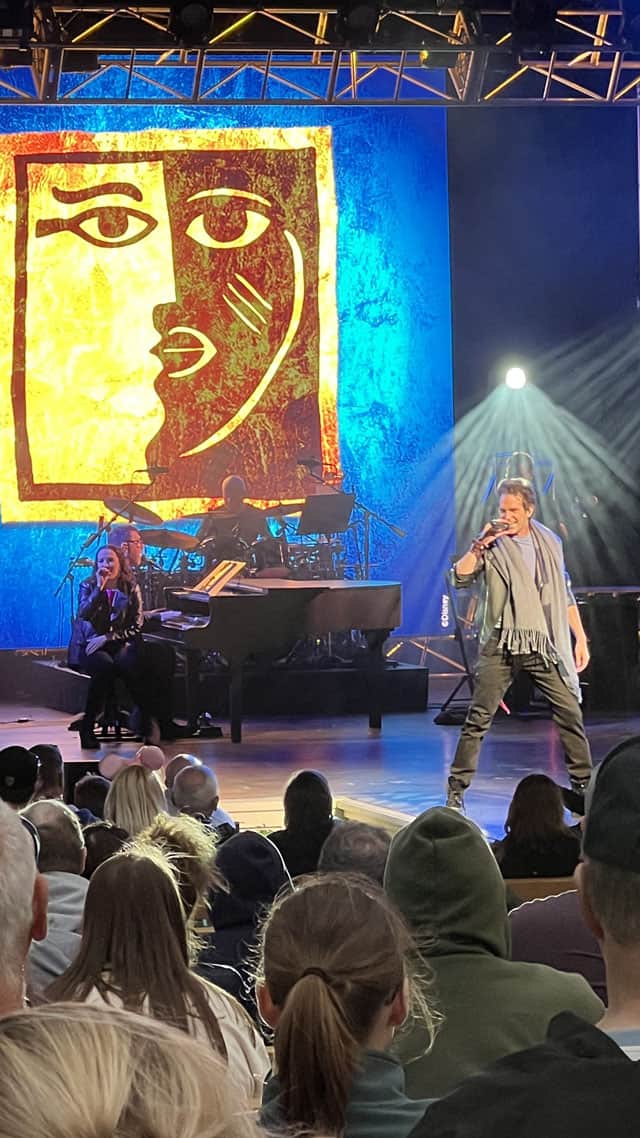 Here's the full lineup of show-stopping performers you will see at the festival this year:
Jan. 13, 15, 16, 19, 20 – Kara Lindsay ("Newsies") & Kevin Massey ("Tarzan")
Jan. 14, 17, 18, 21, 22 – Arielle Jacobs ("Aladdin") & Adam Jacobs ("Aladdin")
Jan. 23, 25, 26, 29, 30, Feb. 2, 3 – Patti Murin ("Frozen") & Robert Creighton ("Frozen")
Jan. 24, 27, 28, 31, Feb. 1, 4, 5– Mandy Gonzalez ("AIDA") & L. Steven Taylor ("The Lion King")
Feb. 7, 10, 11, 14, 15, 18, 19 – Kissy Simmons ("The Lion King") & Josh Strickland ("Tarzan")
Feb. 6, 8, 9, 12, 13, 16, 17 – Ashley Brown ("Mary Poppins") & Michael James Scott ("Aladdin")
Feb. 20 – Special, extended finale performance featuring Brown, Scott, Simmons & Strickland
DISNEY ON BROADWAY Dining Packages will be on sale Dec. 13.
What do you think of this lineup? Will you be attending EPCOT's upcoming Festival of the Arts? Please share your thoughts in the comments below or on our Facebook Page.