Do you love trying new foods or eating on the go to your next favorite attraction? If so, don't miss these new dishes that make it easy to do both!
Quick Service at Hollywood Studios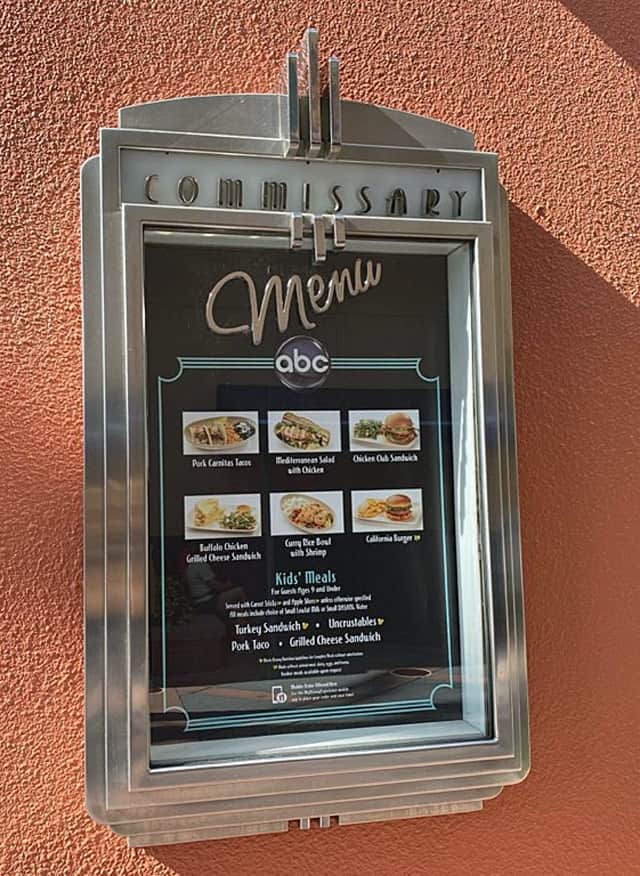 One of the best things about eating quick service over table service locations is flexibility. Unless you're lucky enough to be added to the waitlist at table service locations, then you need an advance dining reservation.
Some of these locations are very popular and difficult to score. Also, there's the added flexibility of not having to be at a dining location at a given time. Take a look at the best quick service at every Disney World theme park HERE.
Fairfax Fare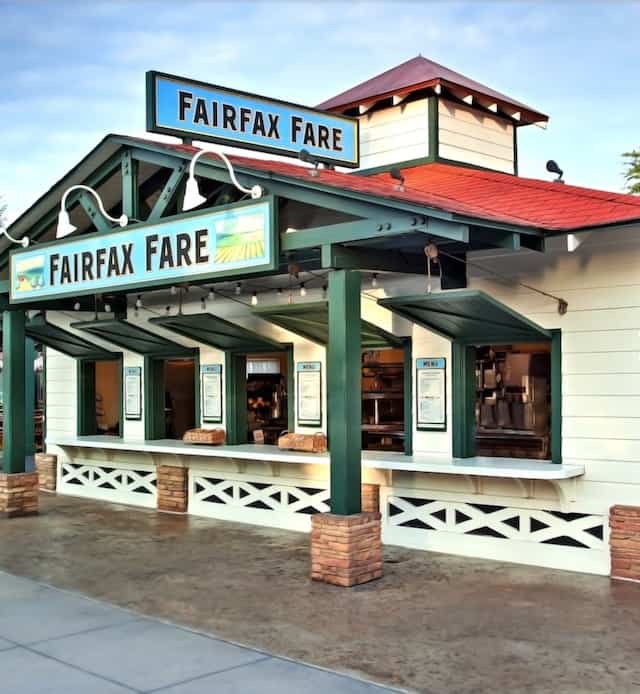 Fairfax Fare features tasty family favorites such as specialty hot dogs, an assortment of beers and signature salad. A limited dessert menu is also available.
However, it you don't want something this basic, you've been out of luck until now! Take a look at these exciting new dishes being added to the menu.
Noodle Bowl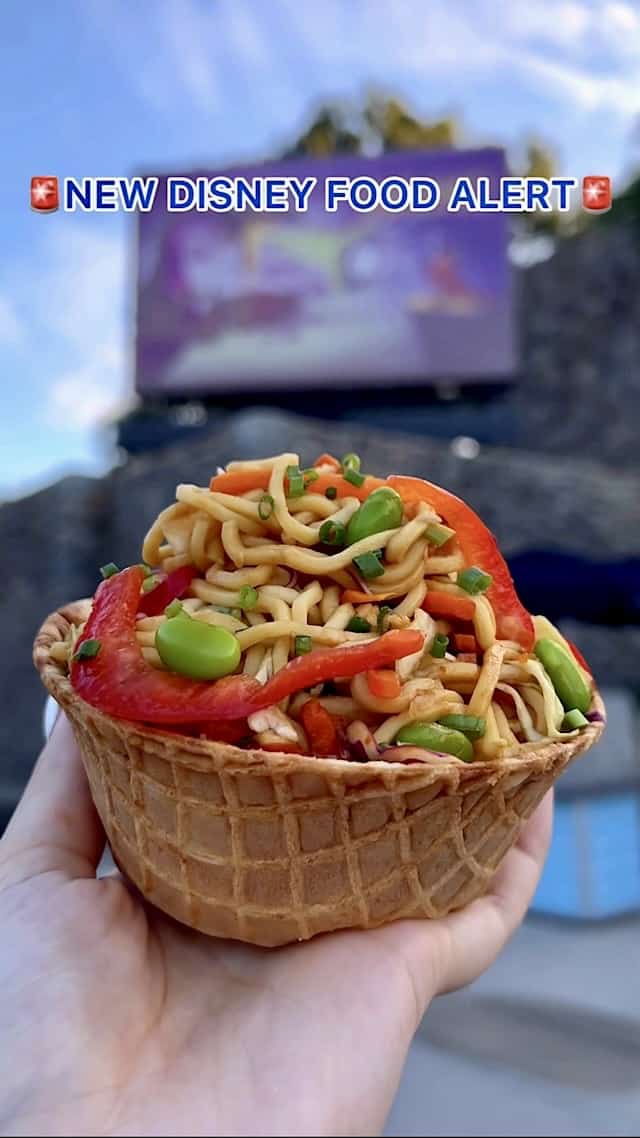 If you're not a hot dog fan or are looking for what appears to be a plant-based option, try the noodle bowl shown above. These waffle cone bowls make it so convenient to take on the go! Those noodles with the edamame and red pepper slices look delicious.
Meat and Potatoes Bowl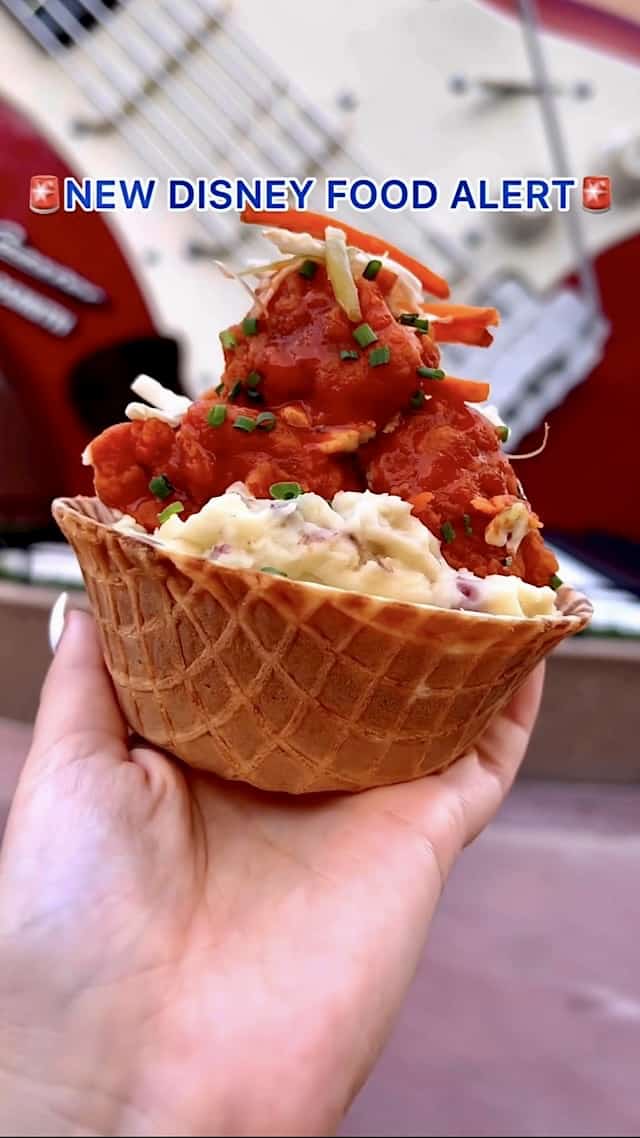 Or do you prefer a meat and potatoes meal? The bowl shown above is stacked high with meatballs on top of creamy mashed potatoes. What are your thoughts on this one?
Chili Pie Bowl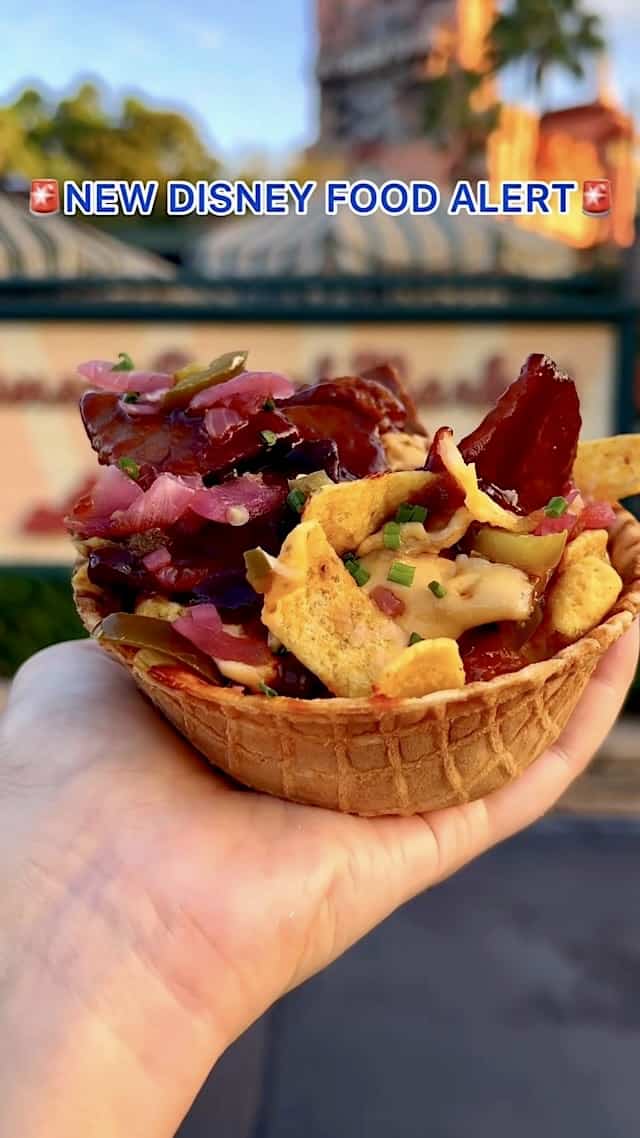 Are you a fan of Walt's chili? Hopefully, that is what is underneath all of the yummy corn chips, jalapeños, and pickled onions. This is an interesting twist, and the one I (Susan) would try first.
What do you think about these new menu additions? Will you try them? If so, which one is your favorite? Please share your comments below or continue the discussion on our KtP Facebook Crew page.