Disney Cruise Line is the best way to sail the seas! And now there's even more excitement coming with these new 25th anniversary sailings.
New Way to Cruise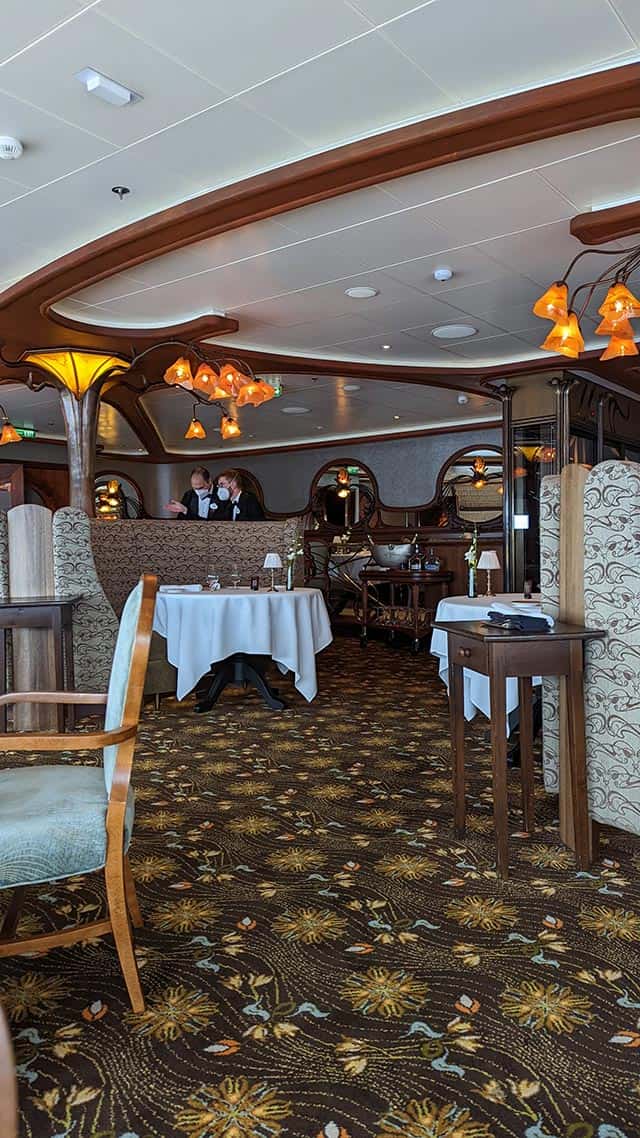 The first Disney Cruise Line ship embarked on its maiden voyage, introducing the world to a new kind of cruise vacation where families are immersed in Disney storytelling, dazzling entertainment and unparalleled hospitality. For 25 years, families and fans from around the world have created cherished memories onboard our ships while experiencing the magic of a Disney vacation at sea.
25th Anniversary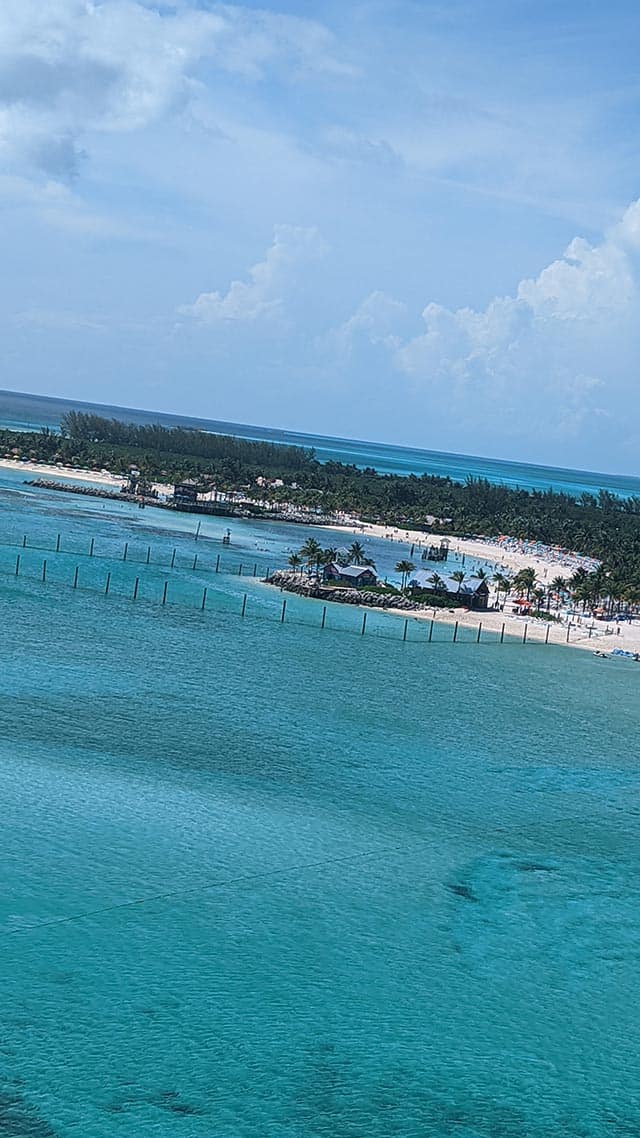 To commemorate Disney Cruise Line's 25th anniversary, we're thrilled to share that a new wave of special "Silver Anniversary at Sea" entertainment, merchandise and celebratory experiences will be featured during summer 2023 sailings onboard all five ships!
New family entertainment and activities will culminate in shimmering evening experiences created exclusively for the anniversary celebration.
New Ways to Celebrate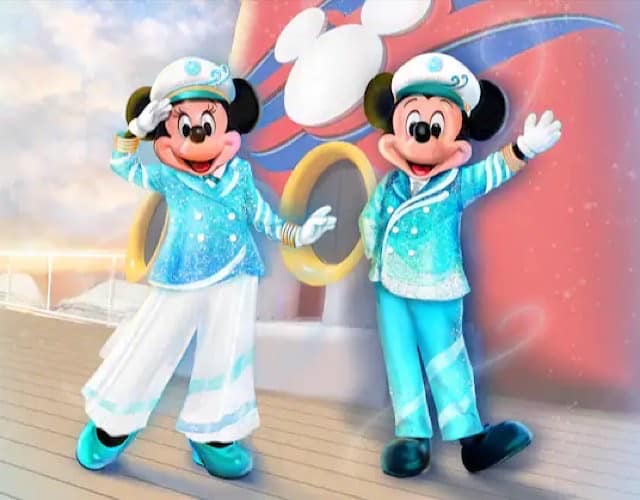 New Looks for Captain Mickey and Captain Minnie: Strike a pose with this iconic duo in their dazzling new ensembles. Their coordinated looks will feature swirling designs reminiscent of ocean waves and multi-toned fabric in the signature color of the celebration: Shimmering Seas.
Brand-New Signature Song: Sing and dance along to a brand-new melody with the debut of a signature song created especially for the "Silver Anniversary at Sea."
Culinary Creations: Eat and drink your way through themed culinary delights, from fanciful desserts to inspired craft cocktails and beyond.
Memories That Shimmer: Take a piece of the magic home with you with the new Shimmering Seas Collection, a special line of dedicated merchandise featuring our new signature color. Inspired by the magical glow of sunshine reflecting upon turquoise waters, the collection will include an assortment of apparel, accessories, drinkware, and more.
New Membership
The anniversary of Disney Cruise Line also heralds the unveiling of a brand-new membership tier for Castaway Club, which recognizes returning Disney Cruise Line guests with exclusive rewards and perks.
Honoring 25 years of Disney magic at sea, members will now earn the distinction of Pearl status after 25 Disney Cruise Line vacations. As the line's biggest fans, Pearl members will unlock new at-home and onboard benefits, which will be announced in early 2023.
Dates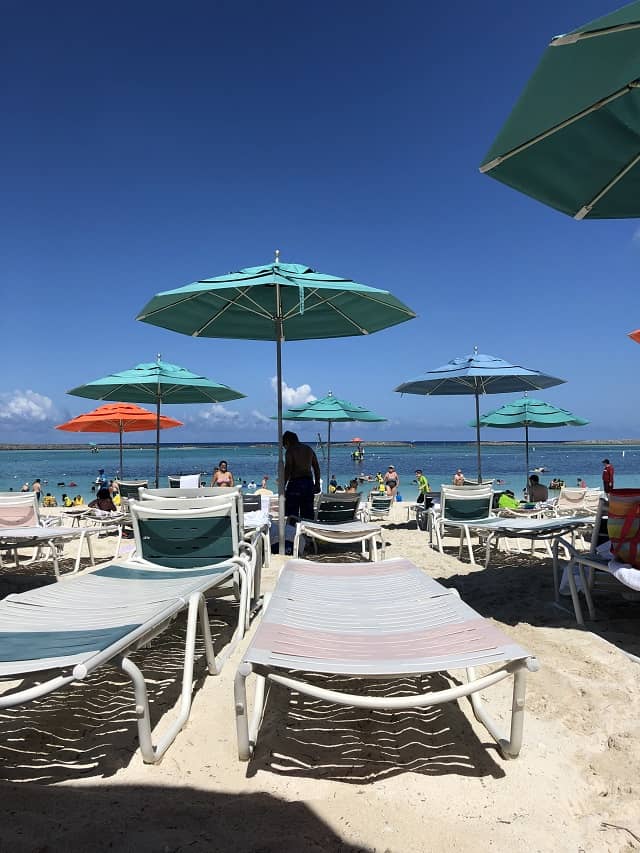 On select sailings from May through September of 2023, below are four spectacular ways you can partake in Disney Cruise Line's magical festivities.
Bookings for summer 2023 cruises featuring the "Silver Anniversary at Sea" celebration are available now on disneycruise.com, and there are plenty of itineraries to choose from:
Departing from Miami May 24 to Sept. 4, the Disney Magic will visit destinations in the Bahamas and Caribbean, including Disney's private island, Castaway Cay.
The Disney Wonder will depart on Alaskan voyages from Vancouver, Canada May 15 to Sept. 11 with stops in Juneau, Skagway, Ketchikan and more.
From May 7 to Sept. 17, the Disney Dream will sail transatlantic and European itineraries, including the Mediterranean, Northern Europe and the Greek Isles.
The Disney Fantasy will set sail from Port Canaveral, Florida May 6 to Sept. 2 to the Eastern and Western Caribbean, each with a day at Castaway Cay.
Disney Cruise Line's newest ship, the Disney Wish, will depart on sailings to Nassau, Bahamas and Castaway Cay May 1 to Sept. 8 from Port Canaveral.
Bookings for these cruises are available now!
What do you think about these new sailings? Please tell us about it in the comments below or on our Facebook page.