There is nothing quite like the Christmas decorations throughout the Disney Parks. You have to see this amazing gingerbread house that has returned to EPCOT.
Festival of the Holidays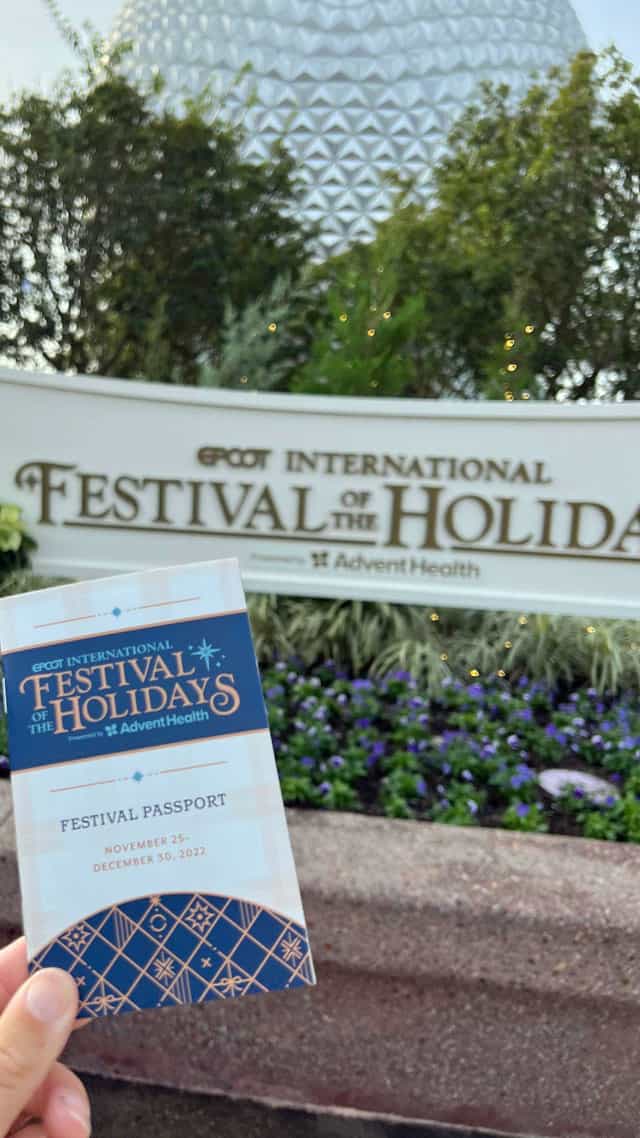 EPCOT is off to a great start for the Festival of the Holidays. This jolly festival began yesterday, November 25th. You will not want to miss all of the amazing food booths and great new merchandise.
Guests can enjoy learning the many traditions of different cultures as they travel along the World Showcase. Check out the full entertainment schedule HERE.
Holiday Display Returns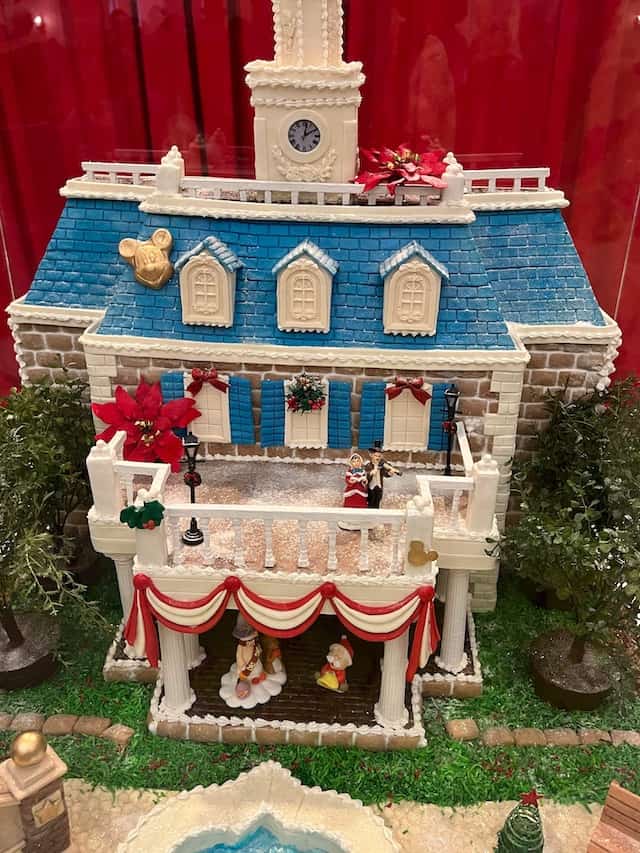 At the American Pavilion, you will not want to miss this year's gingerbread display. There is a beautifully detailed display of the American Adventure building.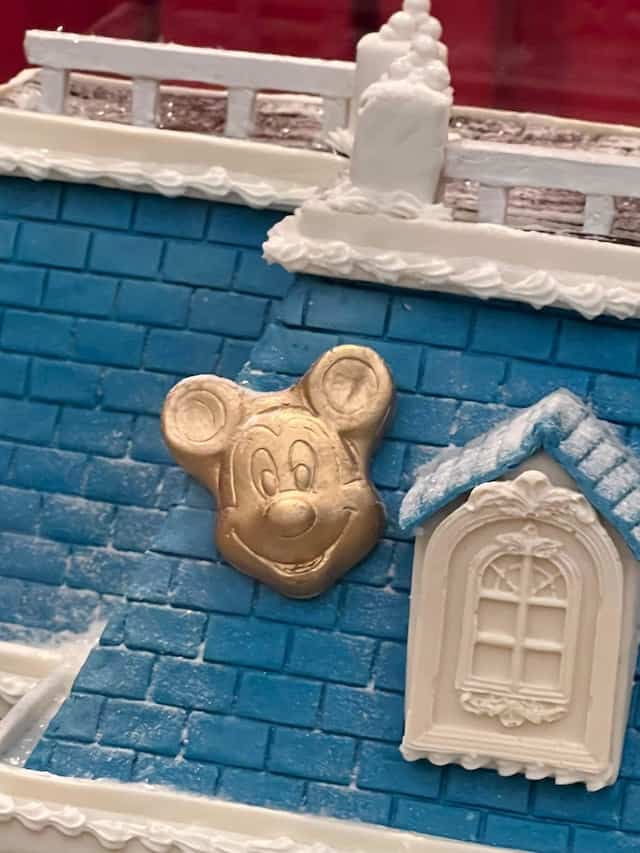 There are so many amazing details to this display. Each of these displays has a Mickey Mouse hidden somewhere. Check out the Mickey that we found on the roof of the American Adventure pavilion.
American Adventure houses 3 amazing gingerbread houses of the American Adventure Pavilion building, the Lincoln Memorial, and the Martin Luther King Jr. Memorial.
Each gingerbread house is enclosed in an individual display case. The Lincoln Memorial is beautifully replicated with such vibrant holiday decorations. At the center is the amazing replica of the larger-than-life statue of a seated Abraham Lincoln.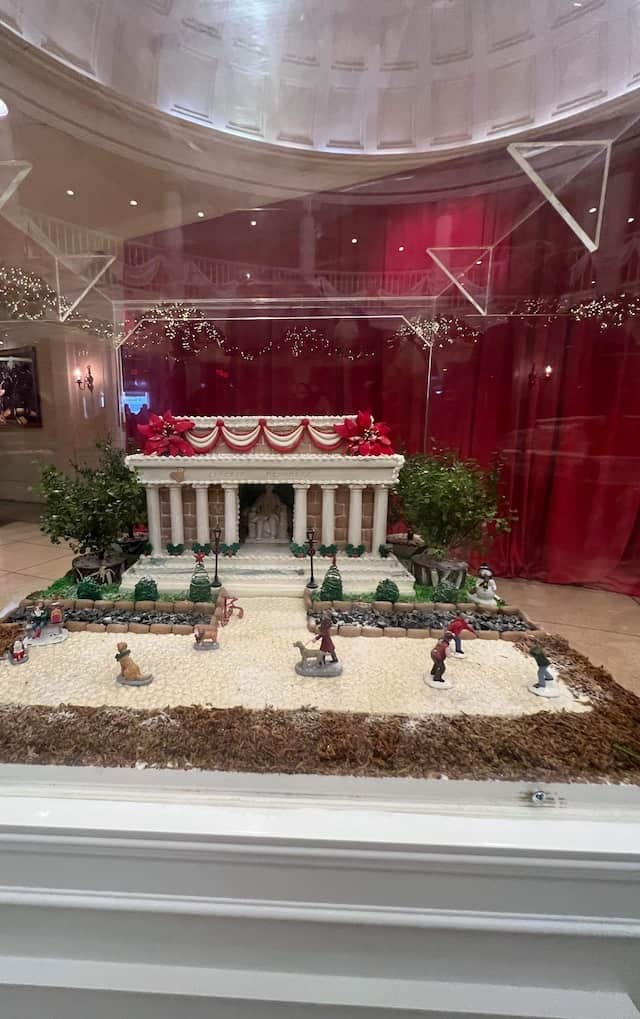 Finally, a wonderful replica is on display for the Martin Luther King Jr. Memorial is displayed. There is such attention to detail in this powerful memorial. There is so much attention also given to the landscape around this memorial as well as the trees, grass, and shrubbery.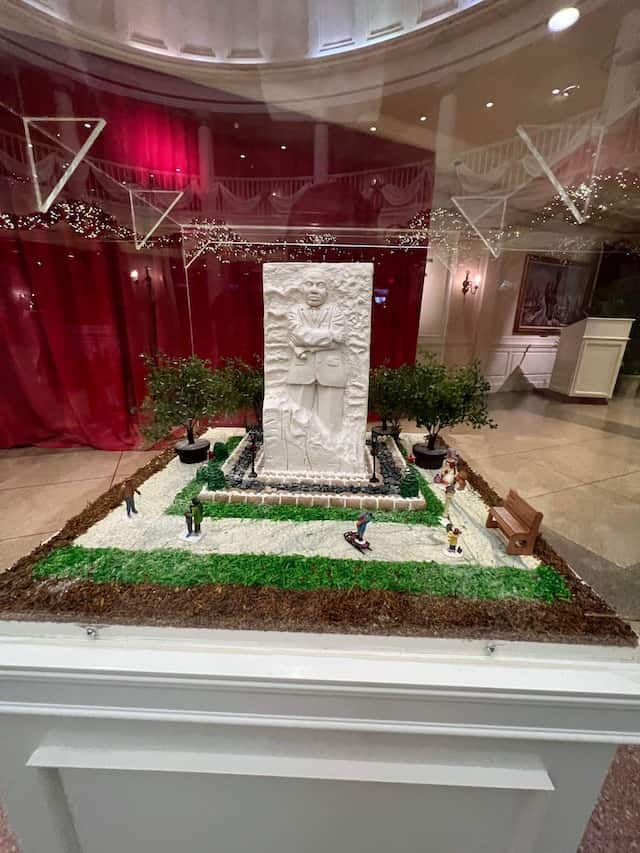 Each display is simply breathtaking making the American Adventure a "Must-Do" stop as you tour EPCOT for the Christmas season. You can check out a full guide to all of the gingerbread displays throughout the Walt Disney World Resort HERE.
What do you think of these displays? Have you visited the American Adventure to enjoy these displays? Which is your favorite? Share your thoughts with us on our Facebook page.