Last year as Disney's new DAS Advance system was rolling out there were definitely growing pains. One year later, how is the process working now?
Disability Access Service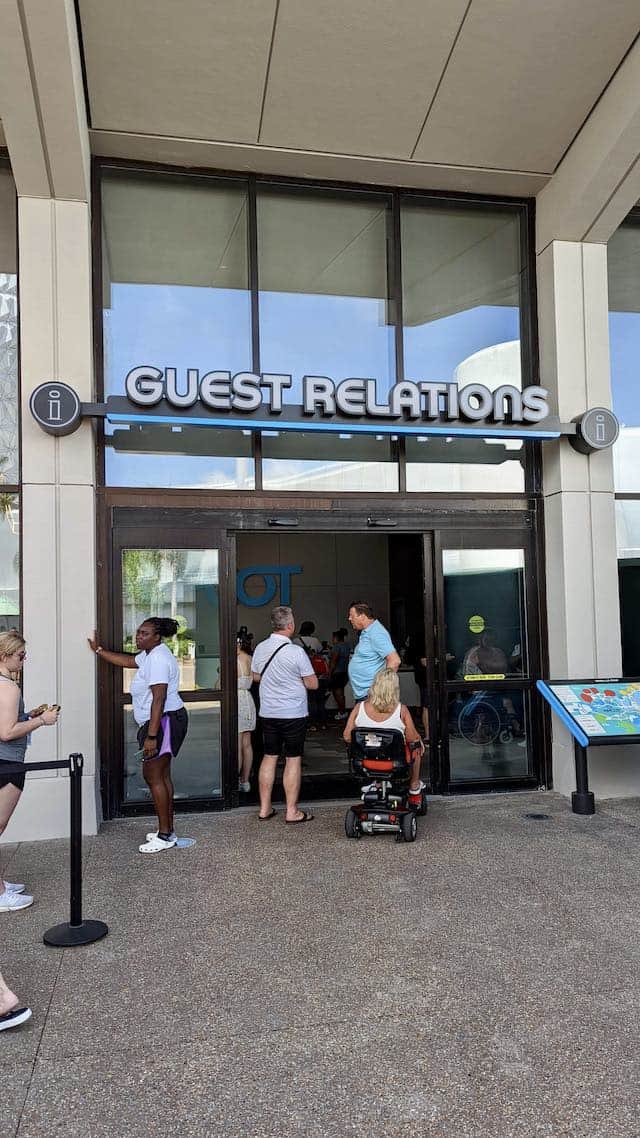 Disney's DAS is the resort's Disability Access Service. This is not a "skip the line" pass as it is often referred to. Rather, DAS allows guests who cannot wait in ride or show queues to secure a return time roughly equal to the ride's posted wait time. This way the guest can wait somewhere more suitable for his or her needs.
It is important to note that DAS does not include mobility access. Guests needing to use a wheelchair or scooter will find that most attraction queues are wheelchair or scooter accessible or that they have special entrances that make accessibility possible. However, it is possible that guests with mobility needs have other needs that make DAS an option for them.
New DAS Advance Launched In Fall of 2021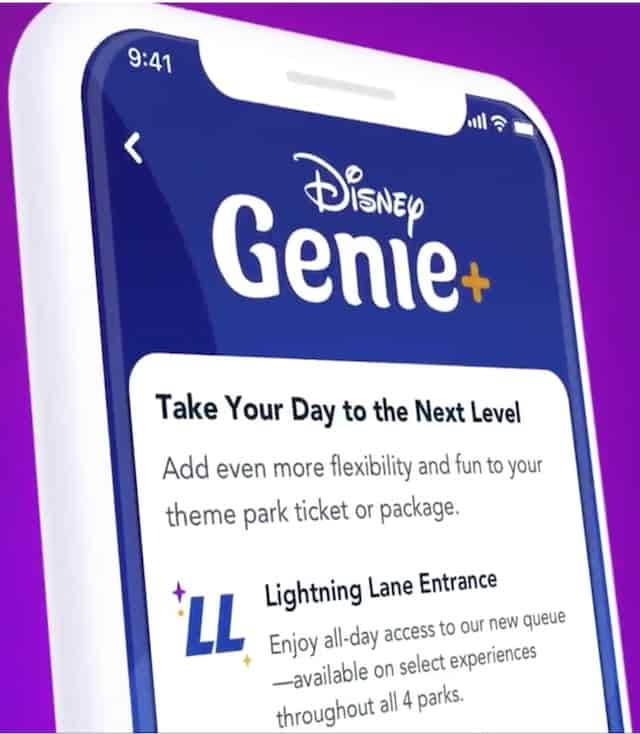 With the launch of the Disney Genie service in 2021, guests also have the ability to request their DAS return time in the My Disney Experience App. It is important to remember that the traditional service is still functioning should guests choose to utilize it.  You can still utilize the "old" system and obtain a return time by physically going to a ride queue if you choose to not use the app.
The new process is pictured below in the My Disney Experience App. When you have tapped into the park entrance, the "Request DAS Return Time" will appear. This was a huge improvement over the old system in my (Joe) opinion.
For the old system there was more traveling around the park needed and being able to control your day from where you are is a layer of stress taken off families utilizing this service.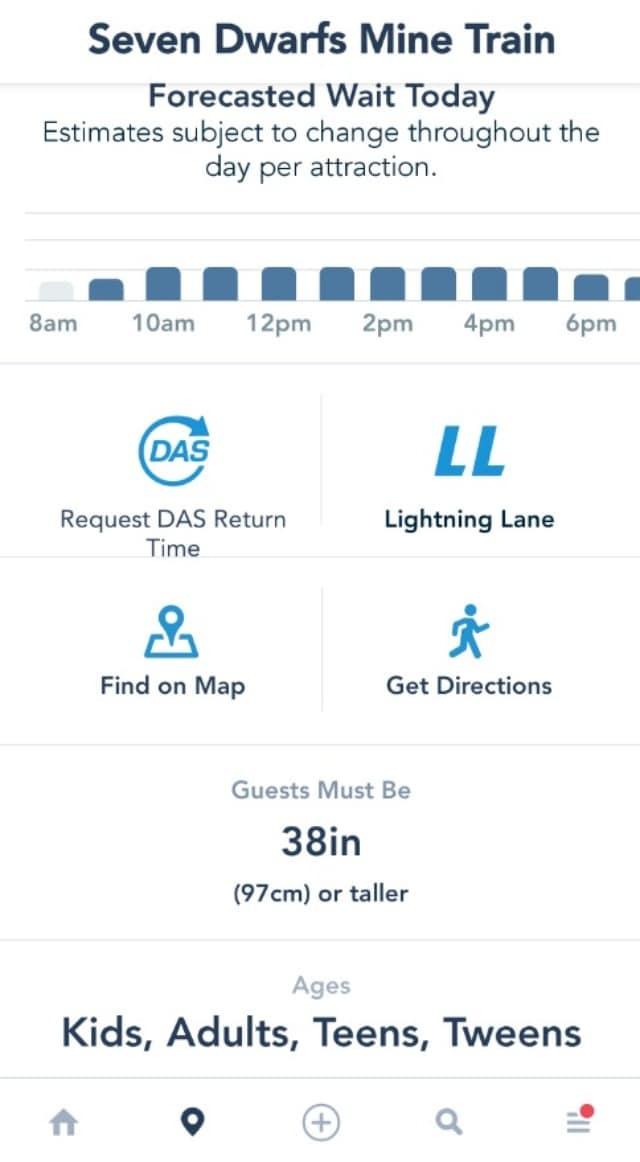 The launch also provided the option of DAS Advanced. Guests now have the opportunity to register via live video chat before their arrival to the parks.  This would be one less thing to worry about upon entering. In addition, guests have the option of booking two advance ride selections for each day in the parks between 2 and 30 days before your park visit. 
One Year Later: Disney's DAS Advance Experience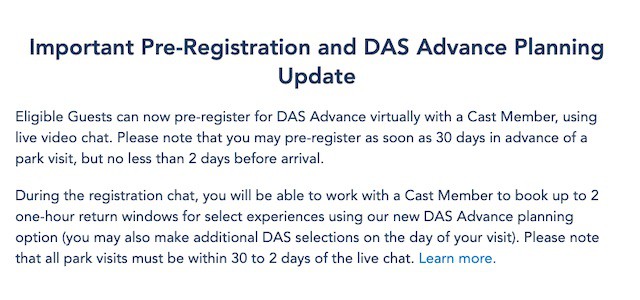 Last year I wrote a few article detailing the struggles that I had with getting through to complete this virtual registration process. Based on the comments on the article and on our KtP Facebook pages, the large majority of guests attempting this chat were having similar experiences. After a few minor changes the experience was a little better. So how was my recent experience one year later?
The process begins after accepting Terms and Conditions and signing into the chat. Guests receive the following message in the chat. From here guests wait for the first Cast Member to join the chat.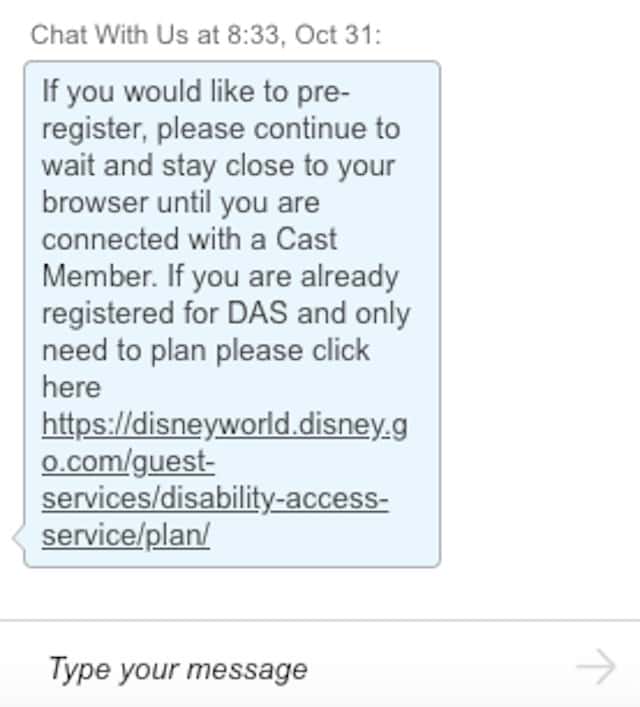 This is the part of the process last year that was unbelievably frustrating. Last year there were times I was on for many hours. It was hard to know if anything was happening, if you lost connection, etc. I'm happy to report that this year we waited in the chat for about 30 minutes. We logged on in the late afternoon around 4:30PM. Not bad at all compared to days worth of waiting last year!
Error Message? Don't Panic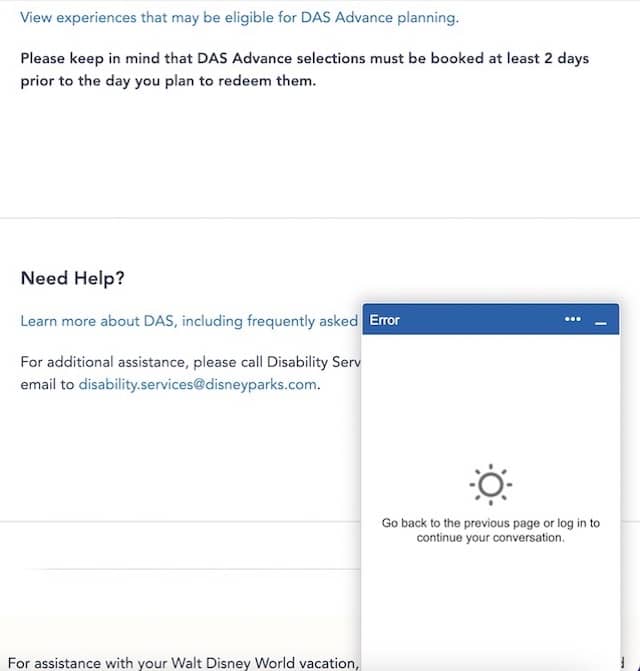 One other notable part of this portion of the process is that if you do see an error pop up as shown in the screenshot below, you do seem to keep your place in line and the chat still resumes. We had the error below and hit refresh and everything picked up where we left off. Don't panic if you see this error.
It would be great if there was some type of regular status update or a note on where you are in line, but unfortunately it does not show you that. The waiting was certainly not as bad as last year. It is apparent that many of the kinks have been worked out and staffing seems to be adequate.
Virtual Chat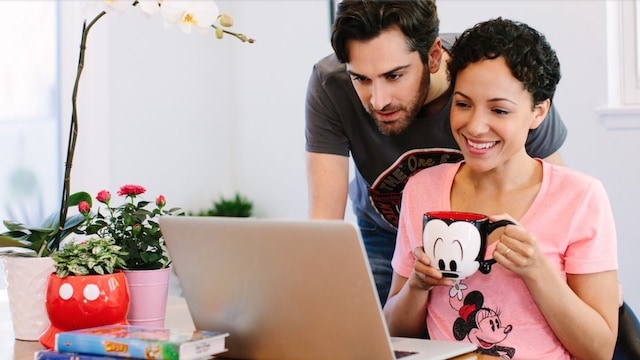 Once we were done with our wait (again, much better than last year!), it was time for the virtual chat with the first Cast Member. Just like last time a year ago, our experience with the cast member was awesome. Remember, the person requesting the DAS service needs to be present for this video chat.
During the chat we explained our needs and were set up for the DAS service. The video chat process was quick (10 minutes max), and after snapping a quick picture of the guest needing service we were placed into the next queue. Our party was set up for DAS. Link all members of your traveling party in My Disney Experience. In addition, make sure that each guest has a valid theme park admission and park pass reservation.
Next, we immediately were met with the next cast member who would help us with setting up the 2 advance attraction selections for each park day of our upcoming visit. For this part, the process is completed through traditional chat. The guest requiring the DAS service is not required to be present for this part. The cast member sent us a secure "DAS Planning Form" in the chat as pictured below.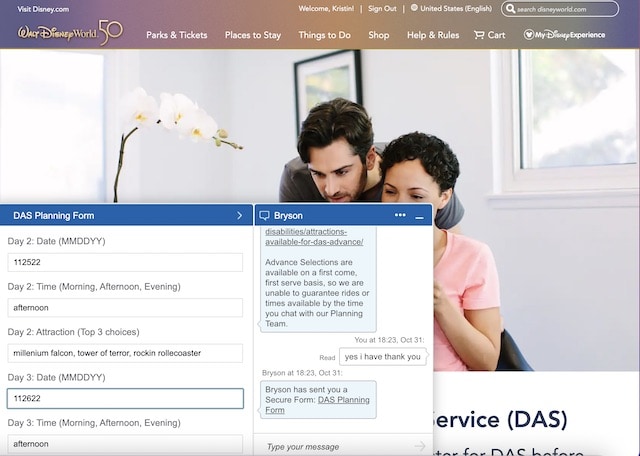 We filled out the form with what rides we were hoping to book in various timeframes for our trip. Bryson, the Disney Cast Member, was extremely helpful throughout the rest of the process. Bryson replied with our options to choose from for each day. Keep in mind that some attractions will not be available for DAS Advance. The Individual Lightning Lane attractions will not be available along with a few other select attractions. This list fluctuates a bit, so the cast member will let you know your options.
Have a skeletal plan of attractions ready. When you are ready to make your DAS Advanced ride selections, it would be helpful to have some targets in mind for each park day. This will make the process of filling out the form quicker, and have a few backups available if you can. Don't forget, however, that you can still request the rides utilizing the DAS system when in the park as you normally would.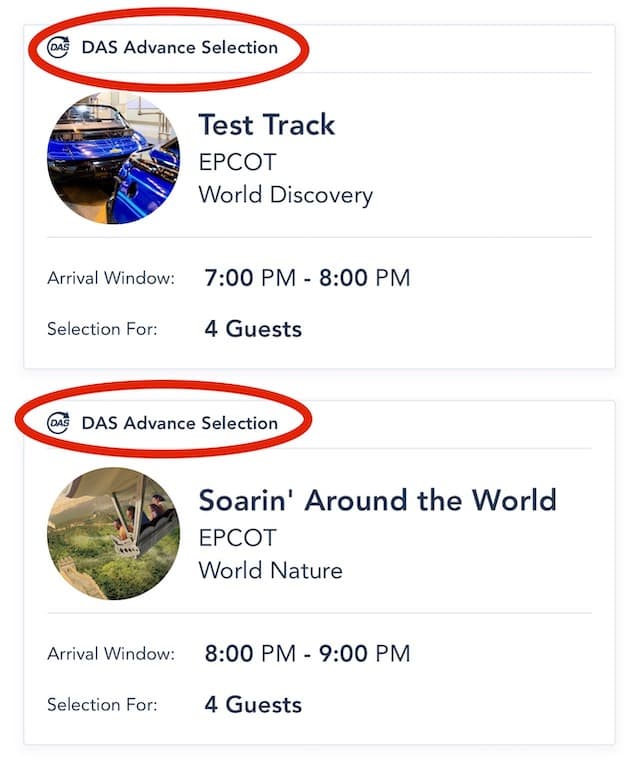 This part of the process took us about a half hour as we selected our 2 attractions for each park day. There were some on our wish list that were not available so we had to adjust. As I mentioned before, Bryson was a great help throughout. Below is a screenshot from our My Disney Experience App and you can see the attractions show up as a DAS Advance Selection.
One Year Later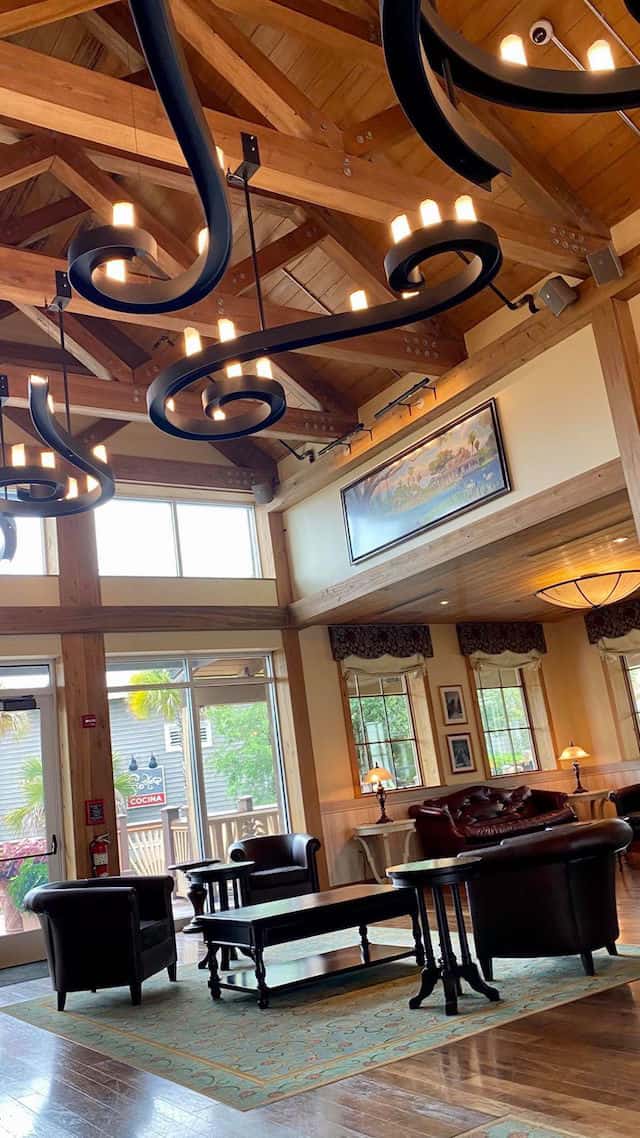 One year later I can say the process is definitely improved. I still would prefer a little better communication from Disney when you are waiting in the queue, but overall this has been a much better experience than last year. Disney has likely seen some improvement with staff available and their cast members now have a year under their belts to help guests through the process.
I highly recommend utilizing the DAS Advance process before your trip. Our trip will be at a crowded time in the parks, and not having to head to guest services is certainly a plus. The fact that the wait times in the virtual queue are lower makes it much easier on families to be able to plan for this process. Last year's 7 hour waits to get through were a burden, and made it nearly impossible to have the guest utilizing the DAS service available for the chat.
The process was improved so much, in fact, that we logged back into the chat the next day to adjust one of the selections. When we were met by a cast member they verified our MDE information and verified that we were already approved for DAS. We then adjusted one of our DAS Advance selections. You can do this up to two days before the visit. Overall, it is a much better registration process than last year!
Have you tried the new DAS Advanced pre-registration system? How was your experience? Any additional tips for getting through the process? Let us know in the comments and on Facebook!

Are you planning a vacation? Reach out to our trusted travel agency sponsor Authorized Disney Vacation Planner
Mouse Class Travel
!