I can confidently say the most fun I have ever had at Disney World was actually not even in the parks. It was at Disney's Boardwalk!
Disney's Boardwalk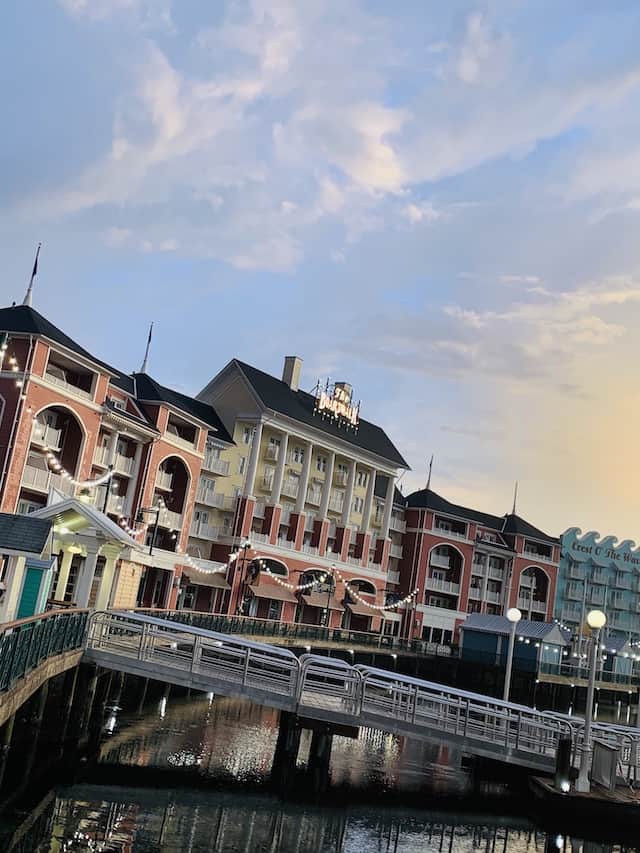 The BoardWalk Resort is one of the most unique resorts in all of Disney World! Not only is it a full hotel, but the actual boardwalk offers fun entertainment and plenty of dining choices as well. Described as a resort that evokes turn-of-the-century boardwalks in coastal cities such as Coney Island and Atlantic City, the BoardWalk Resort has a theme that sets it apart from the rest.
Disney's BoardWalk boasts one of the best locations in all of Disney World. It shares the water with Disney's Yacht and Beach Clubs and the Swan and Dolphin hotel. You can walk or take a boat over to all of these resorts from the boardwalk.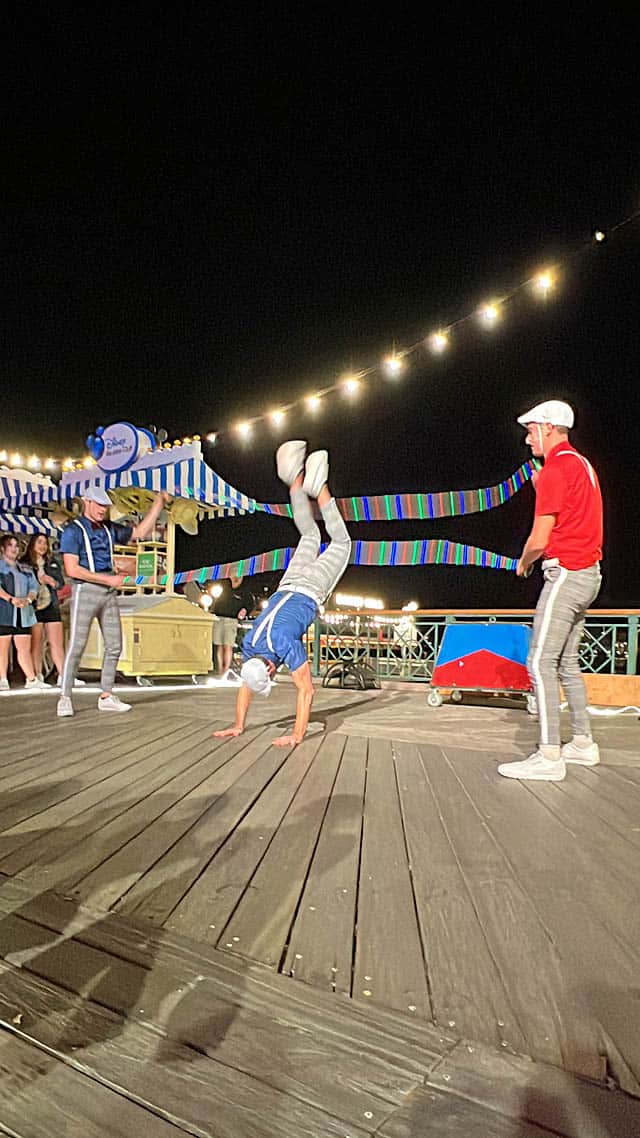 Disney's BoardWalk Resort has some of the best entertainment offerings in all of Disney World! The boardwalk itself is where all the action happens. Carts are lined up and down the boardwalk offering Guests the opportunity to take a ride on the Surrey bikes, press pennies, get their hair wrapped, and get an airbrushed tattoo.
Caricature and photo booths are also located on the boardwalk so Guests can capture their memories for years to come. If you're looking for some dancing, the Atlantic Dance Hall is a nightclub for those who are 21 and over. Disney's BoardWalk is also currently undergoing some major renovations as the ESPN Club is transformed into the Cake Bake Shop.
Jellyrolls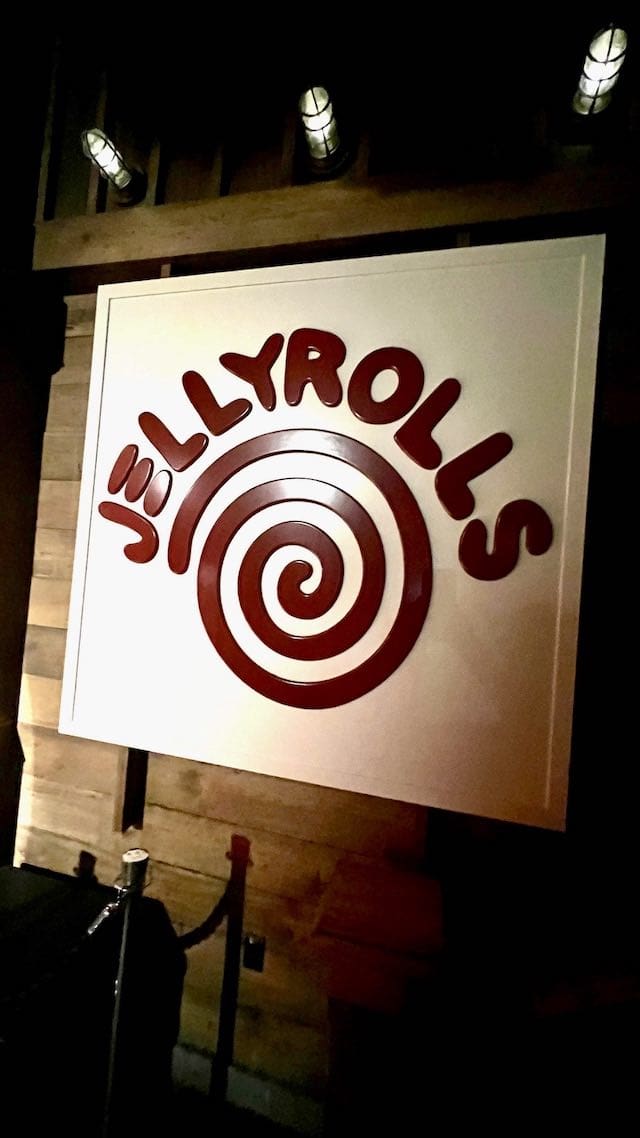 However, the real star of the Boardwalk is Jellyrolls! Guests over 21 can experience this lively piano bar. Drinks, dueling pianos, and audience sing-alongs make this one of the most fun and unique ways to spend your time at the resort.
Disney describes Jellyrolls as, "Raise a glass as you enjoy the musical stylings of a pair of piano prodigies. No request is too obscure. These musical maestros can play anything. Well, almost anything. Go ahead—try to stump them! Take your seat in front of a stage featuring twin baby grand pianos—and enjoy the show. The players take turns dazzling the audience with their showmanship and easy rapport. It's a great time all around!"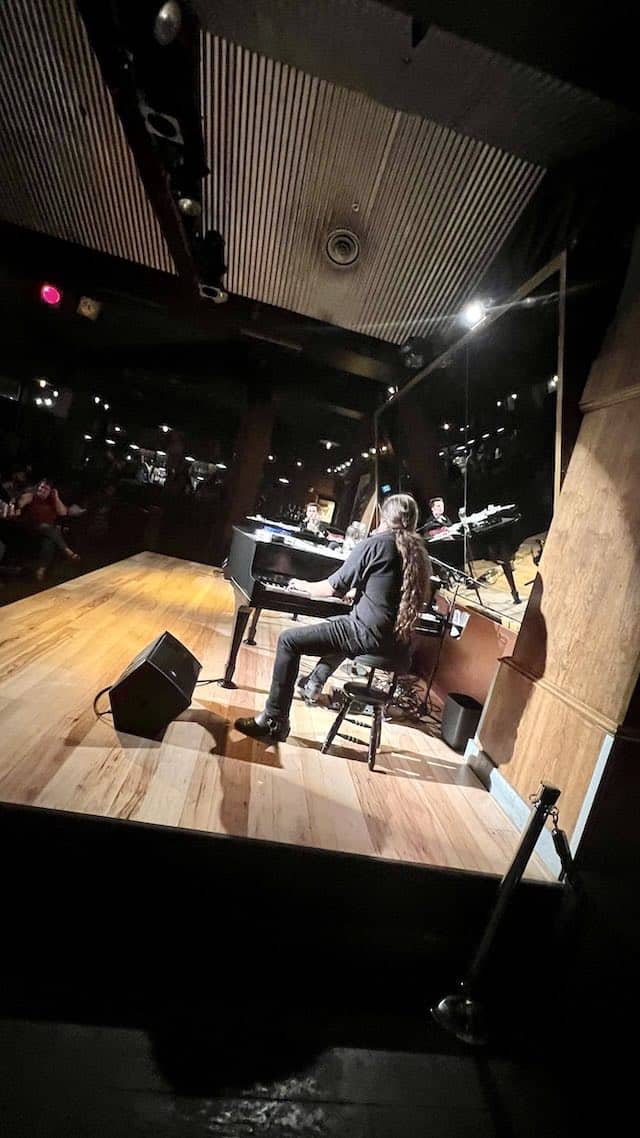 I (Monica) have been waiting almost two years to visit Jellyrolls! When I first stayed at the Boardwalk it was during the reopening of the theme parks, and the Boardwalk was a ghost town. Only a few restaurants and shops were open during this time.
Then, I stayed again during the summer of 2021 but was never able to make it over after long days in the parks. However, I just recently made it my mission to visit while staying at Disney's Beach Club. I had the absolute best time!
What you need to know about Jellyrolls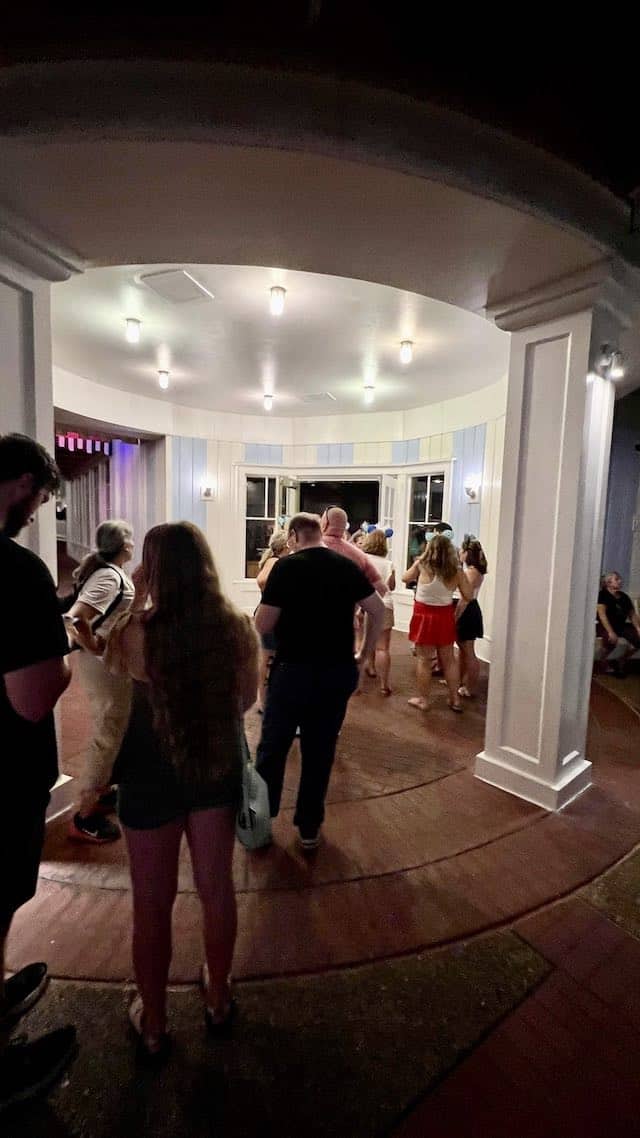 Jellyrolls is only for Guests 21 and over. You will be asked to show proper identification to enter Jellyrolls. If you are looking for a place for adults and children, consider heading over to Port Orleans Riverside to see Yeeha Bob. I thoroughly enjoyed his performance as well!
There is an $18 cover charge as well to get in the doors. They will stamp your hand to prove you paid so you can come and go as you please. Performances take place every night of the week from 7:00 pm to 1:45 am. Jellyrolls is incredibly popular, so be sure to get there early if you want a table.
Pirate tip: If you come in later in the evening, please do not stand in front of other people's tables. It blocks their view!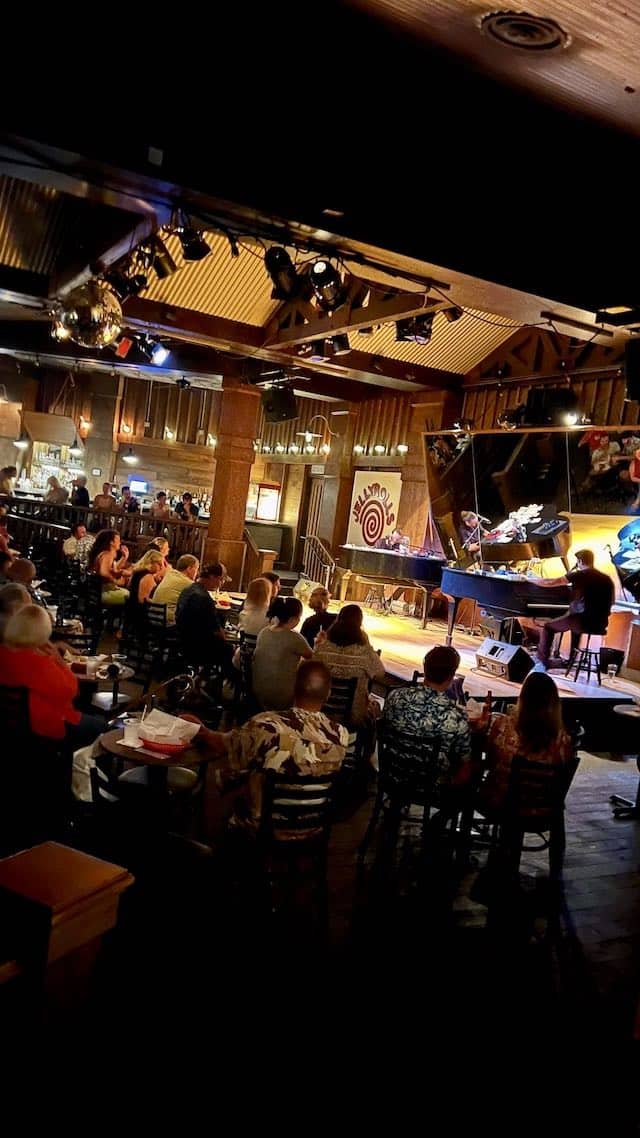 The inside is set up with several tables in the middle of the floor in front of the two pianos. Then, there are smaller tables and bar seating around the outer edges with two bar areas on each side. We had excellent service -including free popcorn – from our server.
The star of Jellyrolls is the dueling pianos! Throughout the evening, the performers will play songs you request. Seriously from the most popular hits of today to the most obscure songs from the past, they know everything! To put in your request, simply write your song down on a napkin and place it on one of the pianos. That pianist will play the song while the other does backup.
Why it's the most fun you will have at Disney World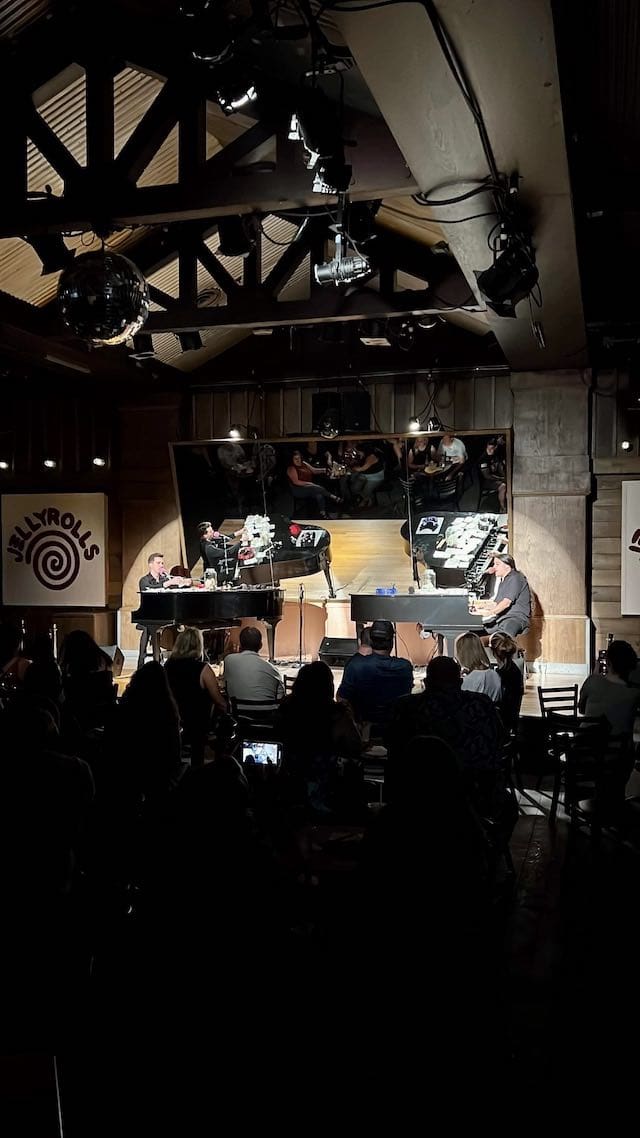 I (Monica) will start this by saying I am a parks gal through and through. Rope dropping and staying until the end of the night are my jam. I really do not plan for a lot of non-park downtime during my trips. So, how could I say Jellyrolls is the most fun I've ever had at Disney World?!
It's simple: the energy at Jellyrolls cannot be matched anywhere else on property. The pianists were so incredibly talented, and they knew song after song without needing any time to prepare. People were up singing and dancing to every song from the past 5 decades.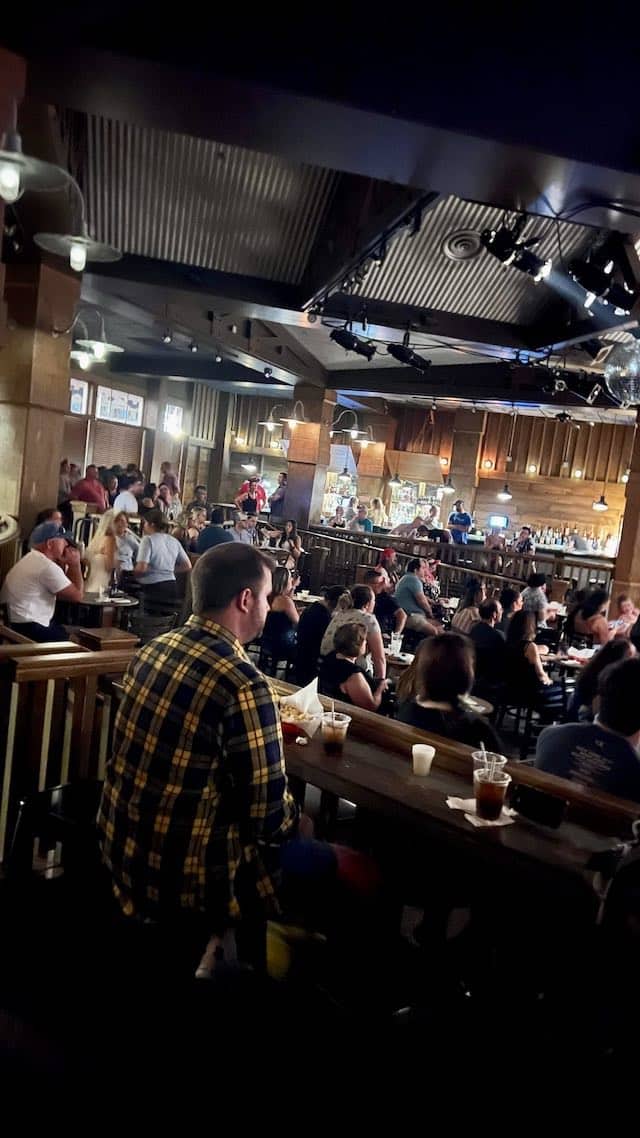 This is a place where people of all ages (over 21 at least) can come together and have a blast with one another. They played Disney hits, classics from the 70's, grunge rock from the 90's, and hip hop songs from today. Do not go in afraid that you won't know any songs or that you will be too shy to participate.
It was so much fun to sit after a long day in the parks, enjoy popcorn and a few drinks, and sing my heart out. You cannot find anything else in the parks that compares to Jellyrolls. This makes it an authentically Boardwalk experience.
Have you ever been to Jellyrolls on the Boardwalk? Did you love it? Share your experience with us in the comments below and on Facebook. You can also join our friendly KtP Crew and continue the discussion there.