With reduced showtimes for one Magic Kingdom show, we are getting more for another!
Festival of Fantasy Parade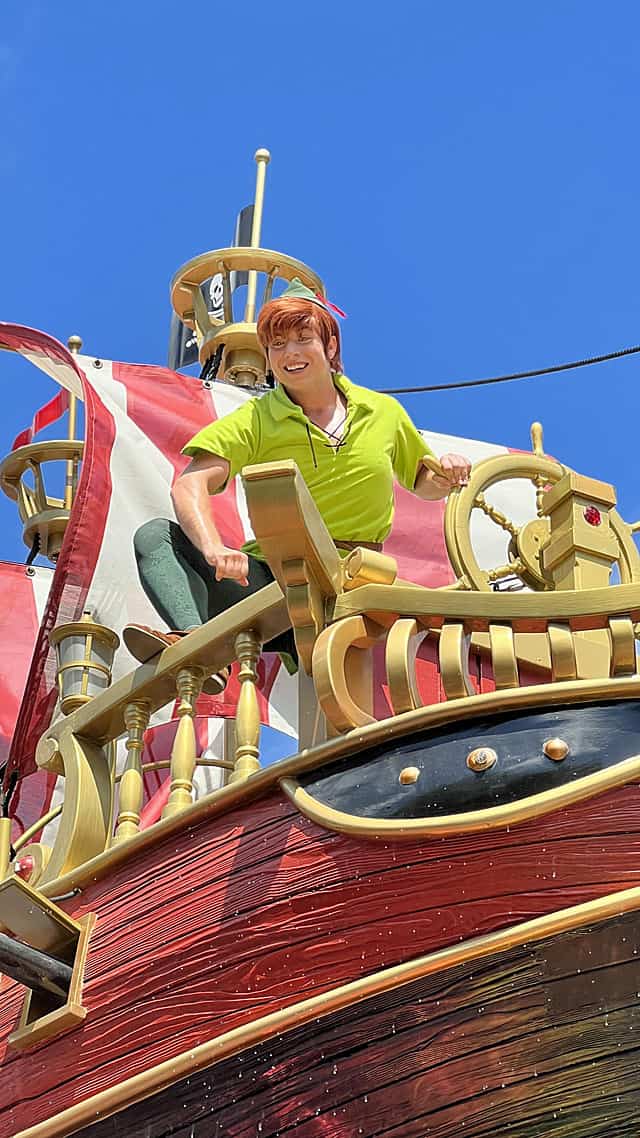 Festival of Fantasy returned in early March. The parade is an enchanting tribute to the tales of Fantasyland. See your favorite characters from movies like Tangled, Peter Pan, and The Little Mermaid.
Mickey and Minnie Mouse appear in the parade as well as fan-favorite Maleficent (in dragon form). There are so many beloved characters to spot in this fun show. We did see a few changes after its return, which you can read about in this post HERE.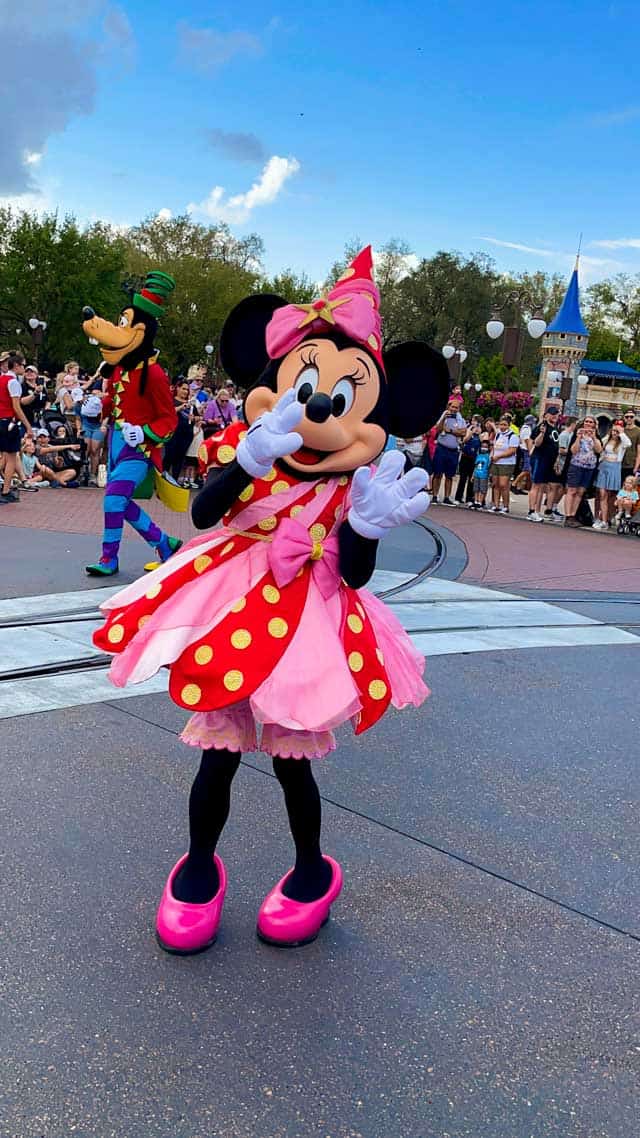 At the current time, the parade is held at Magic Kingdom twice a day at 12:00 p.m. and 3:00 p.m.
Soon, we will see a change in the parade times. Beginning October 9th, Festival of Fantasy will shift towards being seen only once a day at 3:00 p.m.
Due to this time change, we will see more of Mickey's Celebration Cavalcade.
Mickey's Celebration Cavalcade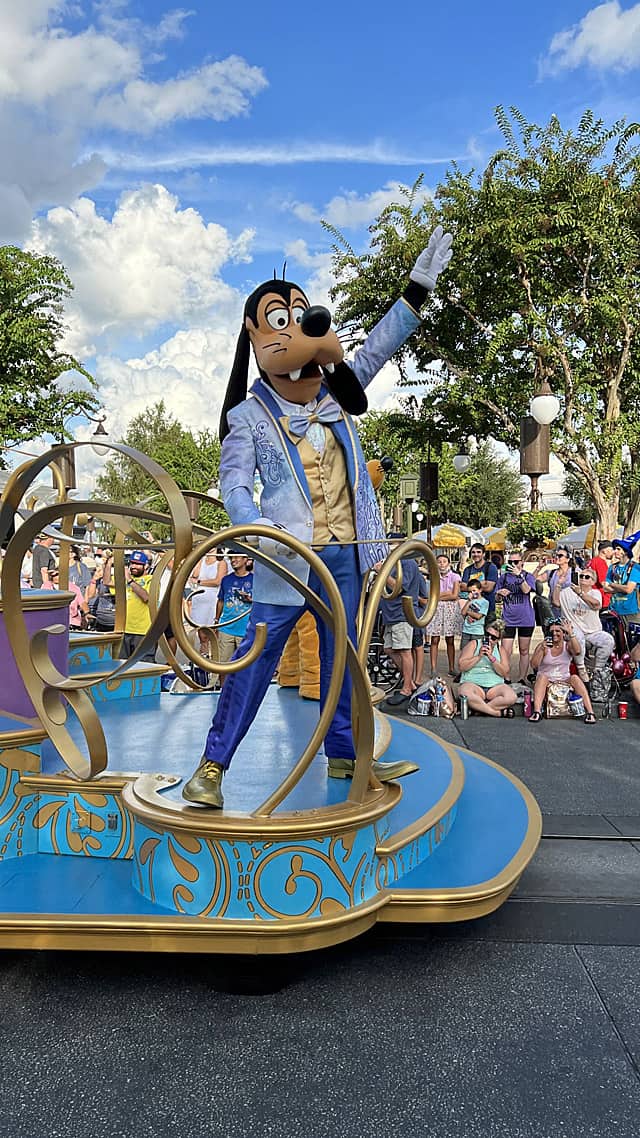 To celebrate Disney World's 50th anniversary, a new cavalcade debuted last October. Called Mickey's Celebration Cavalcade, there are special music, costumes, and more. To read more about this fun cavalcade, click here.
As mentioned above, we will see one more performance of this great cavalcade as Disney moves into its fall/winter entertainment schedule. Beginning October 9, you can catch an extra showing of the cavalcade at 11:55 am.
Other showtimes include 10:45 am, 1:40 pm, 4:25 pm, and 5:55 pm daily. My personal favorite spot to view this cavalcade is at the Hub where you can see the Castle in the background!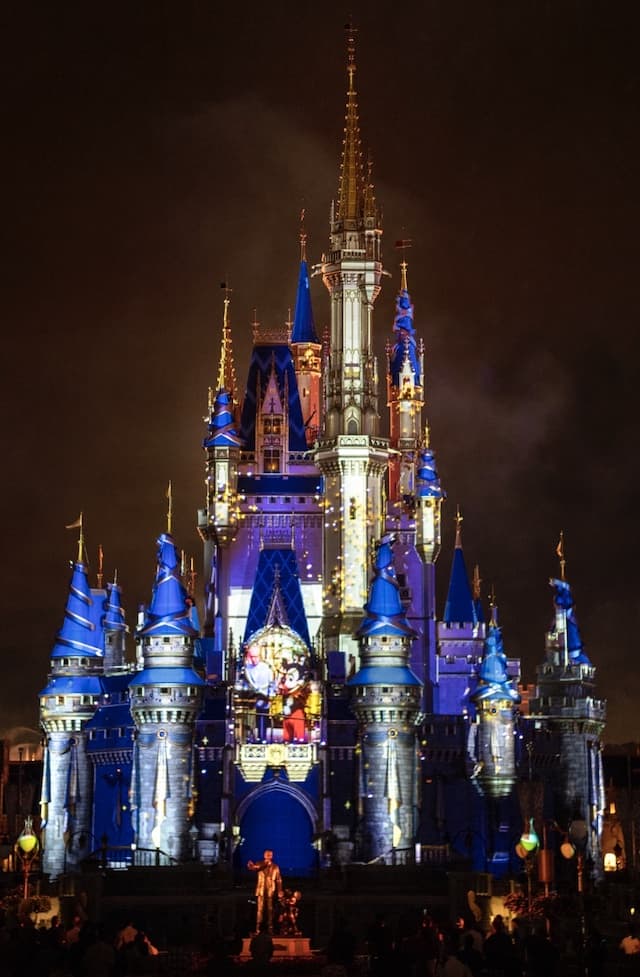 Beginning October 9, an extra showing of Mickey's Celebration Cavalcade can be viewed at 11:55 am.
As a reminder, Enchantment's performance will move to 8:15 nightly beginning October 17. You can read more about that in this post.
Will you be heading to Disney World this fall? Let us know in the comments below and on Facebook.