Do you love all the 3D rides and shows at Disney World? Take a look at our top 5 picks here to see on your next visit…
Top 5 3D Disney World Attractions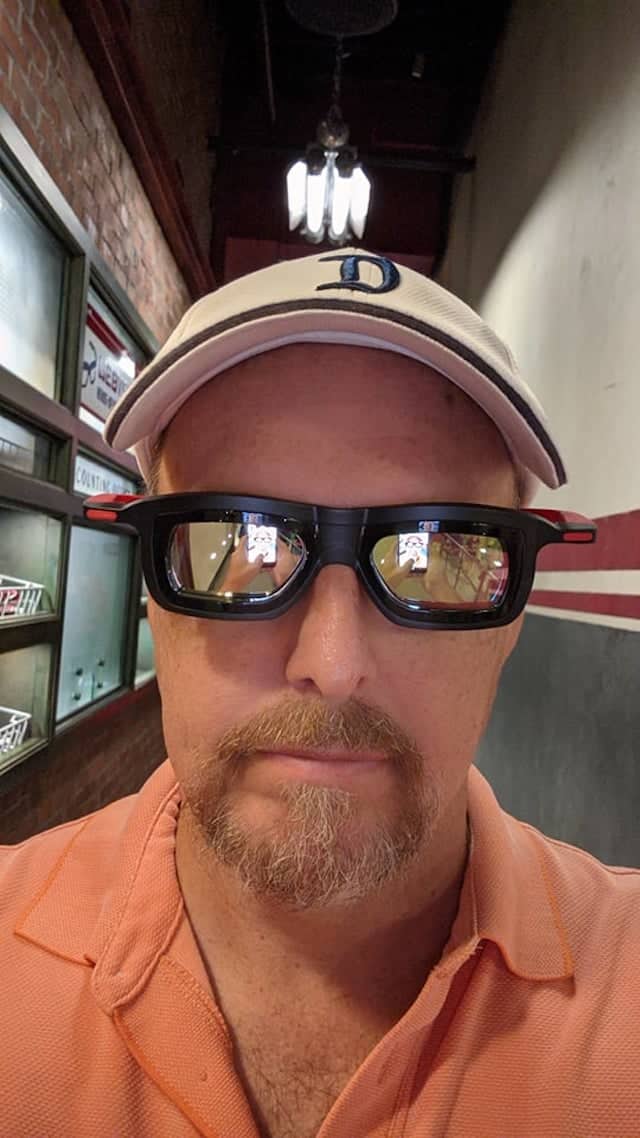 Do you love 3D rides and shows? Does the thought of putting on those glasses excite you or make you sick to your stomach? Please take a look at our list and let us know what others you love.
5 – Star Tours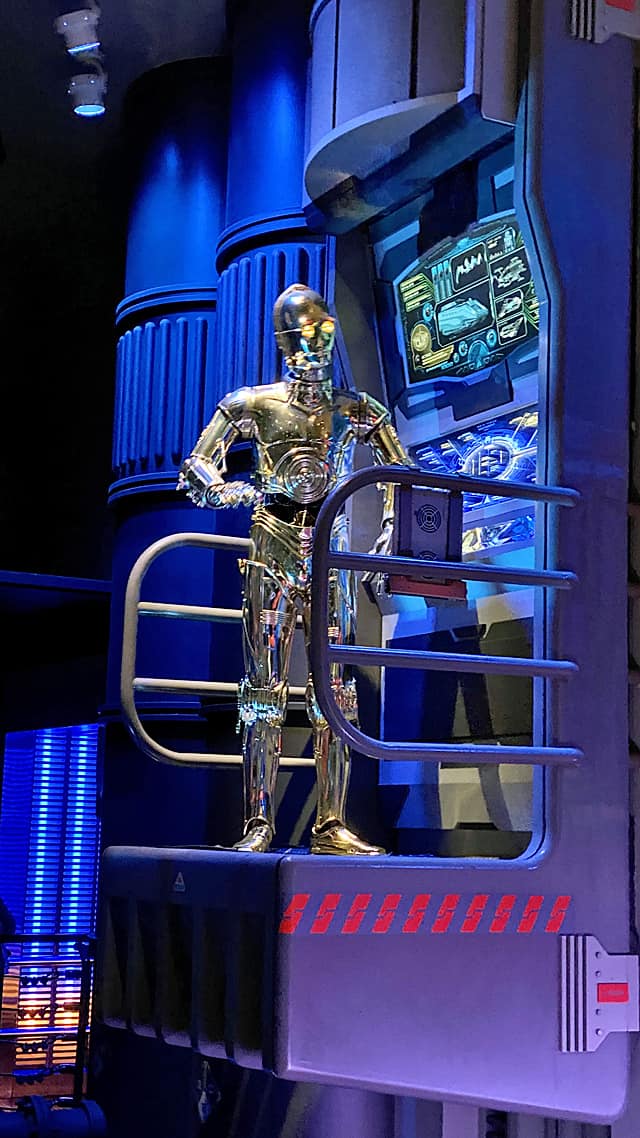 Located at Disney's Hollywood Studio theme park, this attraction seldom has a wait. It's a really fun 3D experience, and falls in 5th in our countdown.
Make the jump to hyperspace on a thrilling 3D space flight to legendary destinations from the Star Wars saga. On this attraction, guests board the Starspeeder 1000 and prepare for take off! When a series of mishaps unwittingly causes your starship to launch too soon, protocol droid C-3PO takes the controls.
Suddenly, the ship is intercepted by the First Order searching for a Rebel spy. To avoid capture, you'll go on a thrilling, unpredictable flight that rockets you to the farthest reaches of the galaxy. Featuring a flight simulator, digital 3D video, Audio-Animatronics characters and "in-cockpit" special effects and music, this attraction immerses you in the Star Wars story.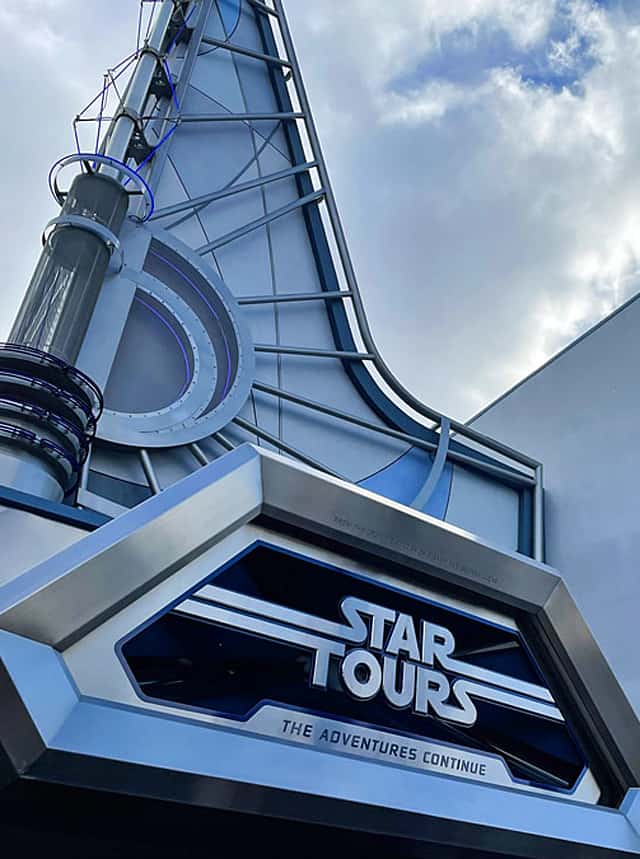 Your adventure may take you face-to-face with First Order villain Kylo Ren, bounty hunter Boba Fett, pilot Poe Dameron, Princess Leia or Jedi Master Yoda. Find yourself in a unique story again and again, including one inspired by Star Wars: The Last Jedi.
Note: This attraction simulates space flight and may affect people who are sensitive to motion—and disturbances in the Force.
Because the many story twists are random, you never know where you'll go or who you may encounter along the way! I (Susan) learned on the Disney+ Behind the Attraction series each Star Wars ride is a random combination of several beginning, middle, and ending clips. This virtually guarantees you won't encounter the same ride twice!
4 – PhilharMagic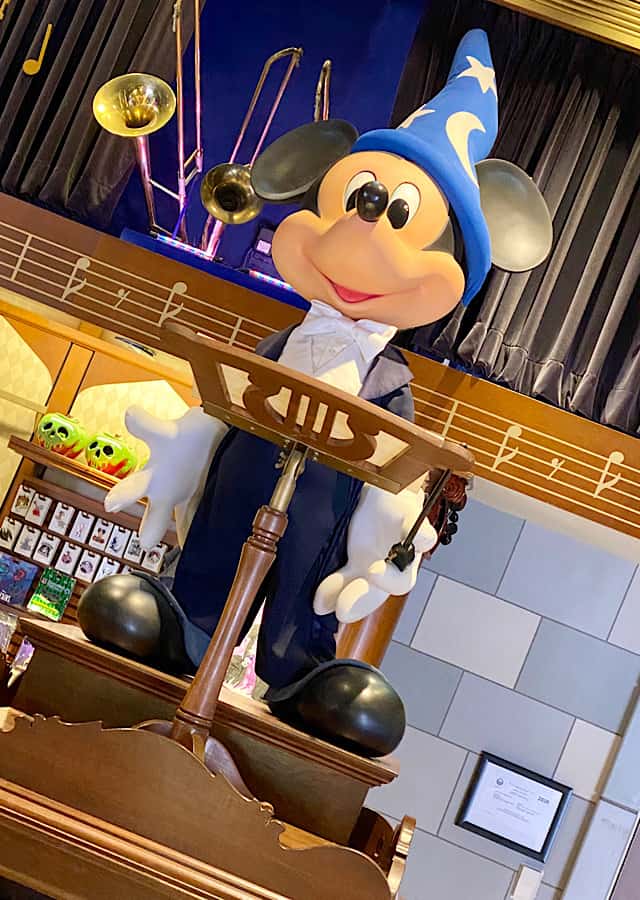 Mickey's PhilharMagic is a 3D adventure film that can be enjoyed in Fantasyland inside Magic Kingdom.  It comes in at number 4 in our countdown. Although Donald tries to steal the show, Mickey is the true star! Disney magic meets Disney music in this spectacular 12-minute show. Guests are taken on an adventure through classic Disney films as Donald tries to regain Mickey's Sorcerer's hat.  The show contains awesome effects, and I love the smell of apple pie in this show!
Here, guests put on 3D "opera glasses" and take a seat in the Concert Hall in front of the 150-foot-wide, 180-degree seamless wraparound screen. As the lights dim, we find Donald Duck fast asleep. When he dons Mickey's Sorcerer's Hat and decides to try his hand at conducting the concert, he's suddenly plunged into a 3D dream world of classic Disney animated musical sequences.
Guests are taken on an adventure through classic Disney films as Donald tries to regain Mickey's Sorcerer's hat. Lion King, Little Mermaid, Aladdin…all the classic 90s era movies are there! Not only that, but guests also experience unique special effects throughout the show. However, some of these special effects may not happen when you see Mickey's PhilharMagic.
Note: You may or may not experience special effects during this attraction.
3 – Remy's Ratatouille Adventure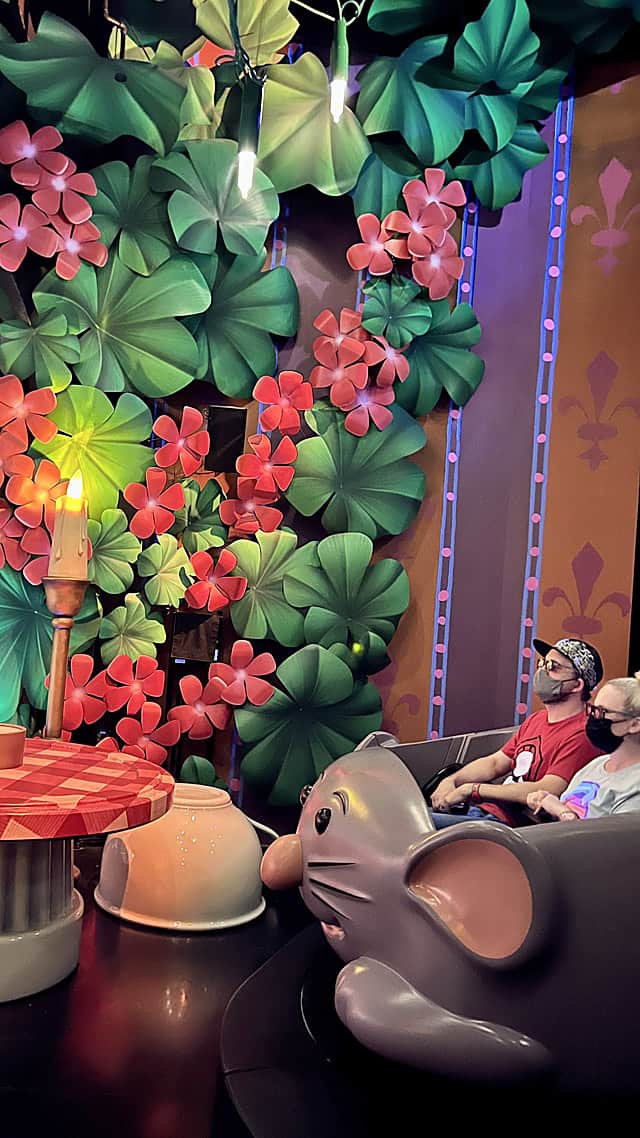 Remy's Ratatouille Adventure is part of the France Pavilion at EPCOT. It opened on October 1, 2021, and comes in number 3 on our top 3D Disney World 3D attractions.
On this attraction, guests feel like they shrunk down to Chef Remy's size for a thrilling culinary adventure based on the Disney and Pixar film Ratatouille.
Note: This ride takes you on wild chases and may cause motion sickness.
In this ride experience, join Chef Remy on a daring culinary caper that will captivate all your senses as you zip, dash and scurry through the bustling kitchen, dining room and walls of Gusteau's famous Paris restaurant. Read HERE to see why Remy's Ratatouille Adventure is even better at Disneyland Paris.
2 – Toy Story Mania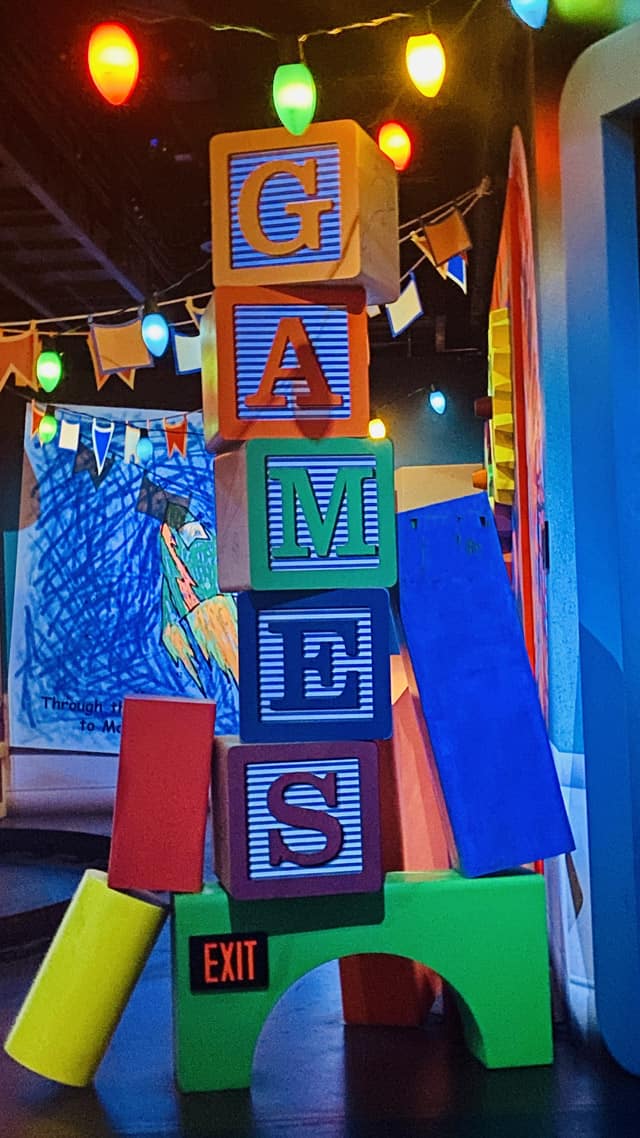 Toy Story Mania can be found at Toy Story Land in Hollywood Studios.  The queue is one of my favorites in all of Disney World! I love the feeling of stepping inside Andy's room. Guests board a carnival-inspired vehicle loaded with spring-action shooters.  I love all of the animated 3D games that bring video games to life!
Compete with other players for the highest score on all the fast-paced games. As each game is completed, your tram will spin and slide to the next game. Take a look at each game below:
Hamm & Eggs
Fire hardboiled eggs at targets in the barnyard.
Rex & Trixie's Dino Darts
Launch darts and pop balloons in front of a prehistoric volcano.
Green Army Men Shoot Camp
Aim your baseballs at dinner plates at the firing range.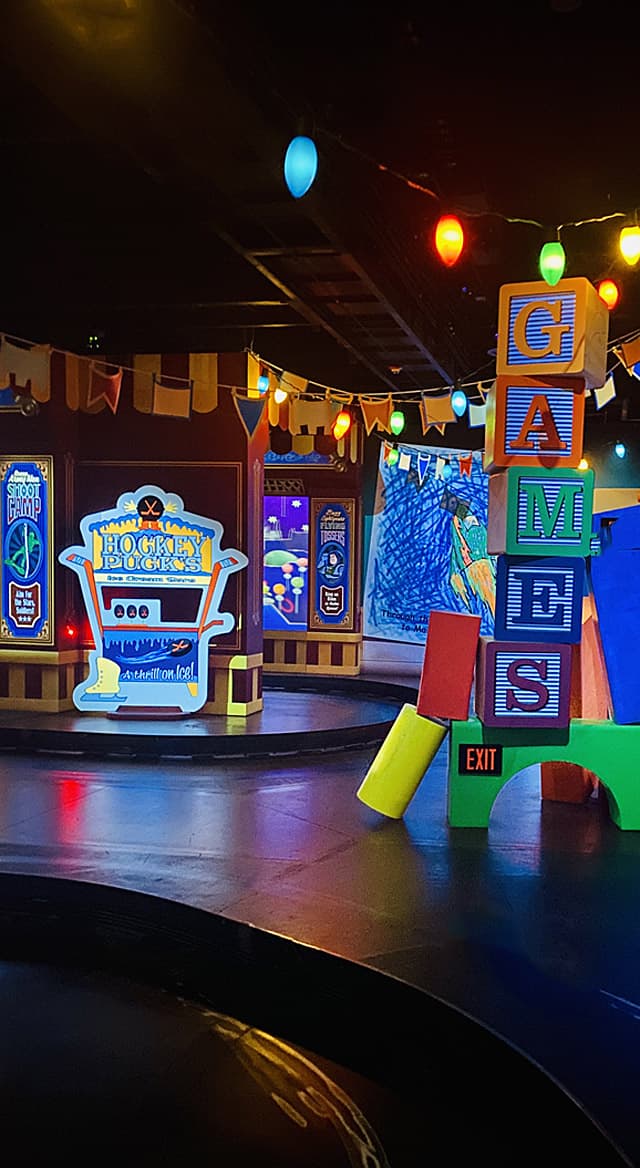 Buzz Lightyear's Flying Tossers
Toss rings and catch some aliens.
Woody's Rootin' Tootin' Shootin' Gallery
Shoot suction-cup-tipped darts at targets inspired by the "Woody's Roundup" TV show.
Points pile up when you hit your mark. Hard-to-hit targets are worth more. Aim for secret targets to unleash "Easter eggs" that are worth even more points!
1 – Flight of Passage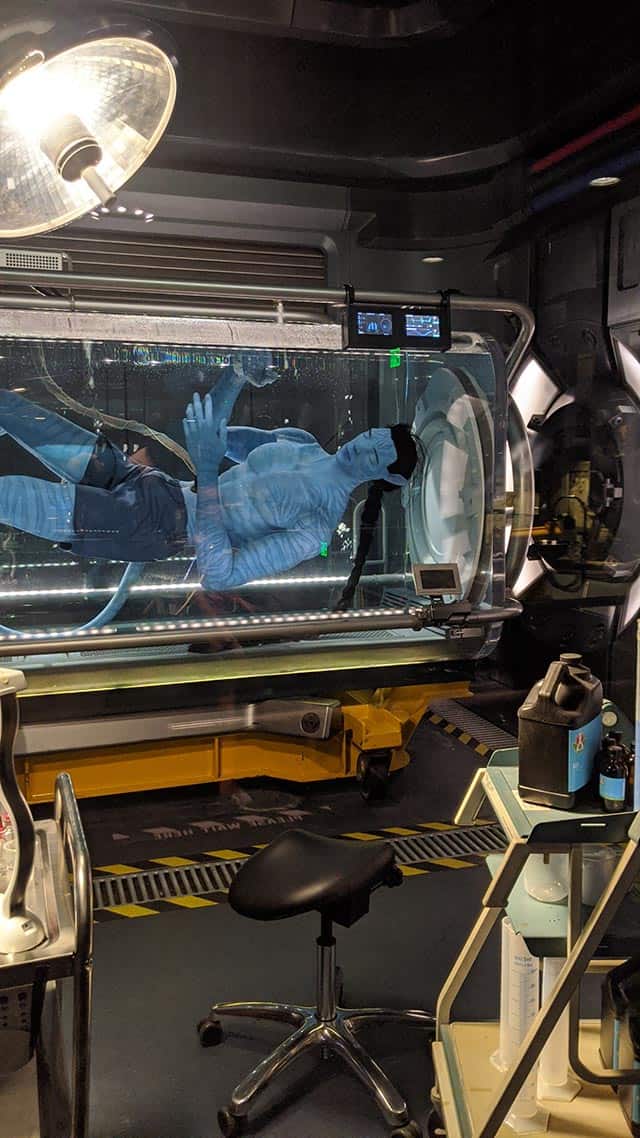 The top choice from all of Disney World's 3D attraction is hands down Flight of Passage. Since this ride opened, it's had some of the longest wait times of any Disney attraction. Here, guests climb atop a winged mountain banshee for a breathtaking 3D flight over Pandora's otherworldly landscape. Then, board your own mountain banshee for a thrilling expedition, where you'll get an up-close look at this moon's incredible landscape.
Flight of Passage is simply the best Disney World 3D attraction!
This ride is simply amazing and really does give you the feeling of flying.
In addition to these 3D attractions, check out Kate's top 5 Disney immersive experiences HERE.
Do you agree with this list of top 3D Disney World attractions? Which of these do you look forward to doing on your next visit? Please share your thoughts below or on our KtP Facebook group.

Are you planning a vacation? Reach out to our trusted travel agency sponsor Authorized Disney Vacation Planner
Mouse Class Travel
!