Spooky season has arrived at Disney Parks and Resorts! There is so much to see and do at one of the best Halloween events Disney has to offer. Here is everything you need to know to help you plan your evening.
Oogie Boogie Bash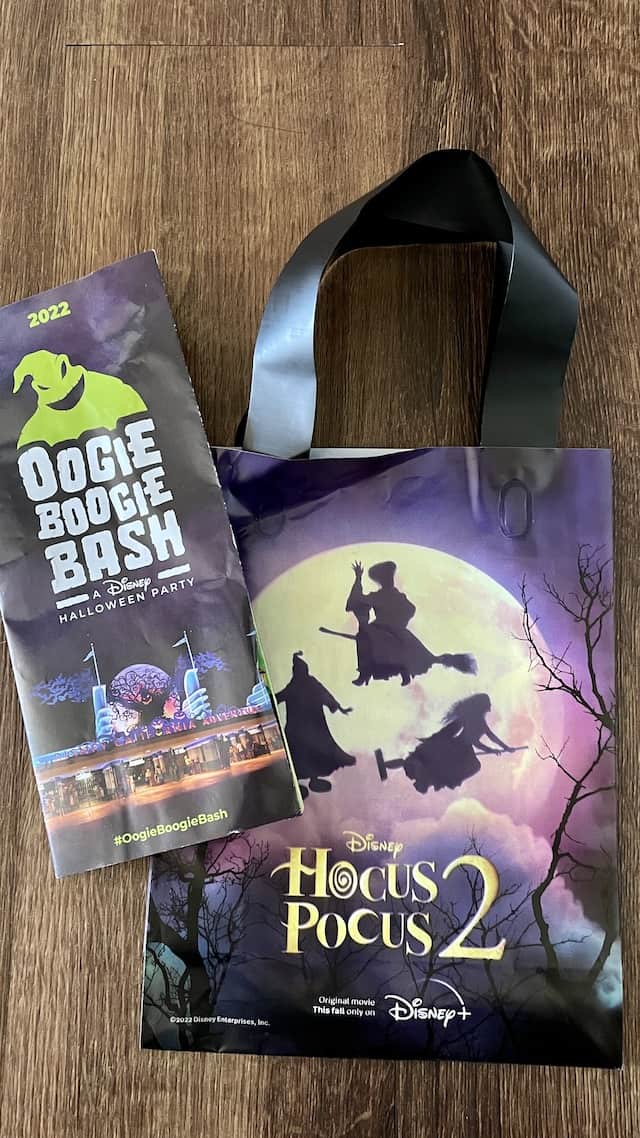 Everyone eagerly awaits Oogie Boogie Bash at California Adventure! On 23 select nights from September 6 through October 31, 2022, Guests can enjoy this after-hours event (that requires a separate ticket). The event sold out in record time this year – 4 days!
This limited-capacity event offers guests of all ages the opportunity to enjoy the park's attractions, unique entertainment, character meets and more. Don't forget to dress up in your favorite Halloween costumes. In addition to taking in all the spook-tacular sights and trick-or-treating experiences, guests attending Oogie Boogie Bash will also be able to explore areas inside Disney California Adventure park that remain open during the party, including Avengers Campus.
My (Monica) family and I attended our first-ever Oogie Boogie Bash on opening night, September 6. This was part of our first trip to Disneyland, so we really went in to this event with a first-timer's perspective. Oogie Boogie is absolutely one of the best events Disney puts on each year for Halloween. Here is how my evening went and my best tips to help you!
Check In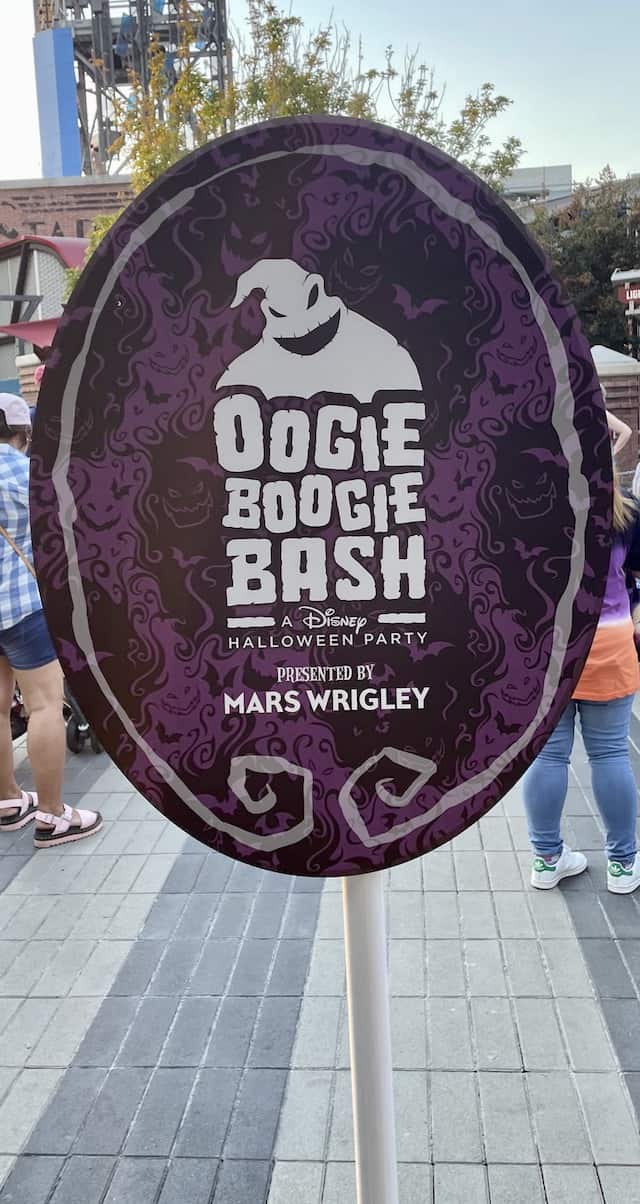 Even though the bash starts at 6:00 pm, Guests with a valid party ticket can enter as early as 3:00 pm. This makes Oogie Boogie Bash a great day to skip the regular daytime admission ticket. You can enjoy sleeping in, a character breakfast, and pool time before making your way to California Adventure at 3:00 pm.
Guests visiting or staying at The Grand Californian Hotel have a private entrance to California Adventure that puts you right in the middle of the park! Cast Members will scan your ticket and give you your wristband, event guide, and candy bag here as well as at the main entrance of the park. Do note the candy bags are quite small and flimsy. You may want to bring your own if you plan to stash away a lot of candy on the trails.
If you arrive at 3:00 pm, I would take these few hours to grab some food or ride a few attractions. If you haven't already, I would also take this time to look over your map and decide what you want to do. Here is the map for 2022: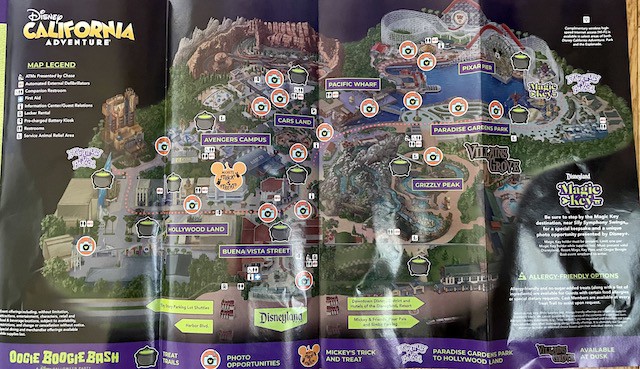 There is a lot of important information in this guide. For example, guests receive PhotoPass photos for free, but it is a bit of a different process for obtaining the photos! How to access your photos is laid out in this guide. Allergy friendly candy options are also available during the party, and the guide explains how to get your candy.
In short, definitely get familiar with the map and event offerings before the party! I did not have this luxury since it was the first event of the season, and I really wish I did!
Characters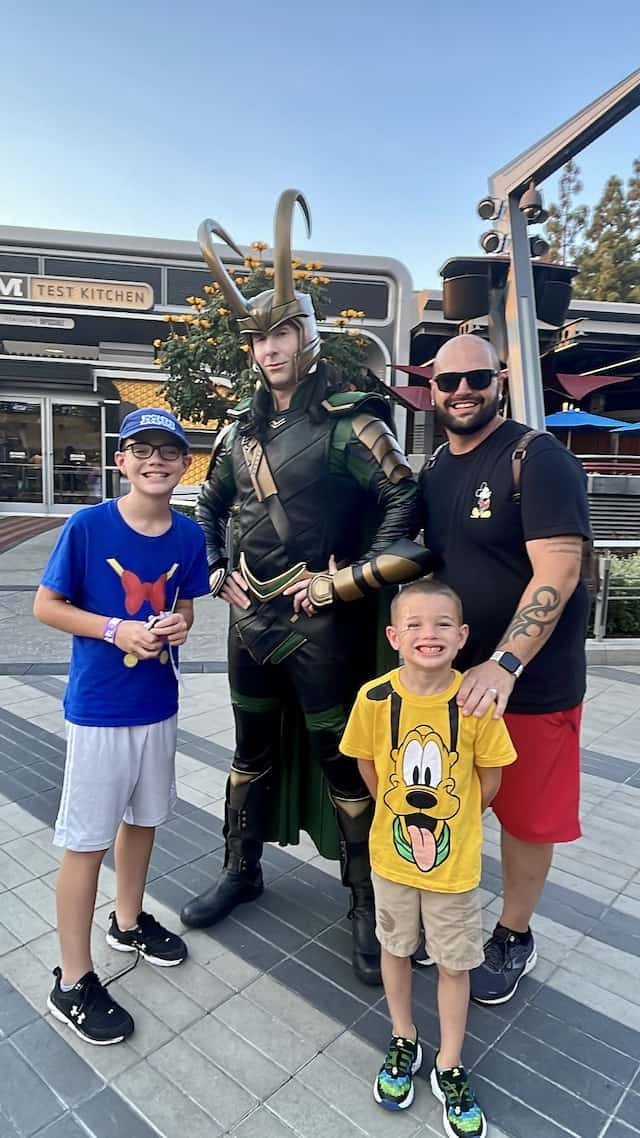 Oogie Boogie Bash boasts many more characters than Mickey's Not So Scary Halloween Party. Not only that, but these are rare and unique characters! We previously reported that Bruno, Ernesto de la Cruz, and the Sanderson sisters are part of the event this year. Being that my family and I attended on the first night, we did not have the luxury of viewing an event map ahead of time. Combine this with my lack of experience of the event in general and we did not have a game plan at all.
This turned out to be a huge mistake because we did not end up meeting any of the above characters! I had seen some earlier social media posts from the Cast Member preview party, so I used that to guess where to meet each character. I thought we were in line for Sanderson Sisters, but we were actually in line for Oogie Boogie.
Cast Members did not let Guests queue up for characters or treat trails until about 10 minutes before the party started at 6:00 pm. You can mingle around the area, but once they start roping the queue up, it gets pretty crazy. I was shocked at the amount of people cutting in line and not following the Cast Members who were queuing up.
I should also note characters may rotate during the event, so it's entirely possible you will find multiple characters in the same spot. They may also be roaming – as seen in the photo above with Loki.
Trick-or-Treat Trails and Food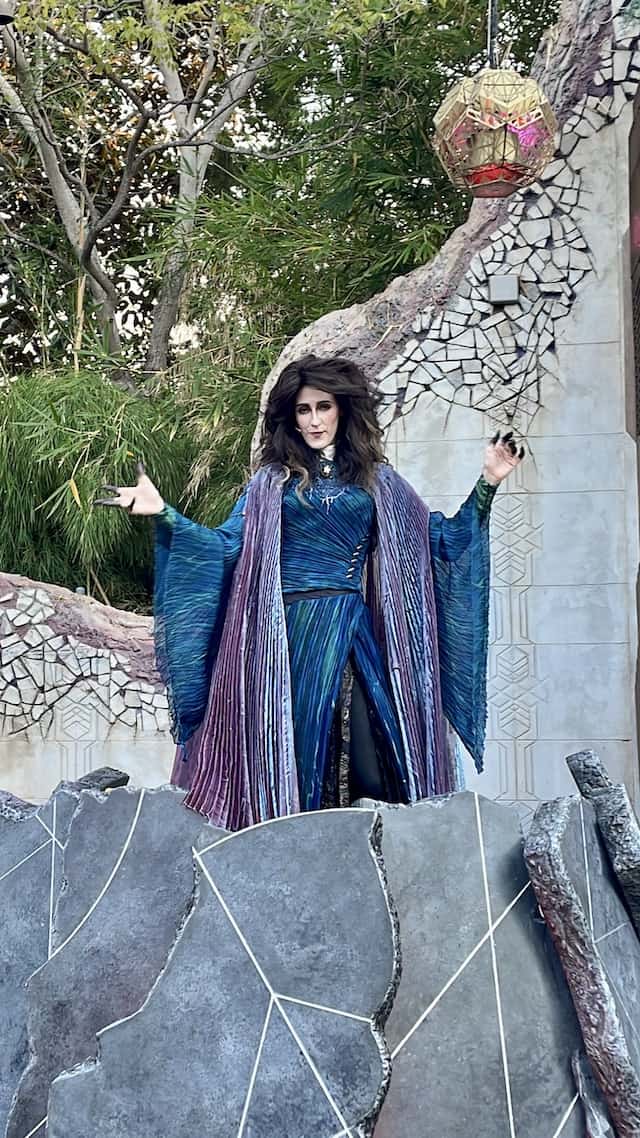 Along with "dedicated" character meets, you will also meet other characters along the Trick-or-Treat Trails. These are informal meets. You can stop for a quick photo, but there are no PhotoPass photographers, and characters will not give you more than a few moments of attention before moving on. Because of this, the lines do move rather quickly so do not be intimated by them.
As mentioned above, the first line we got in for the night was Oogie Boogie. By the time we saw Oogie Boogie and headed over to see Cruella (she was the closest to Oogie Boogie), I figured out where Sanderson Sisters were meeting. And within 10 minutes of the party, the line to meet them was easily two hours long! I heard that PhotoPass was limiting interactions to 2 photos per party to keep the line moving. I wish we could have met them, but my kids are not really into characters. So, we opted for more Treat Trails. My kids will take candy over everything.
The candy trails can also get pretty long. After we made our way over to Avengers Campus and completed that treat trail and a character meet with Black Widow, we headed over to ride the Guardians of the Galaxy: Mission Breakout Halloween overlay. The treat trail for Oogie Boogie had wrapped all the way over into Avengers Campus!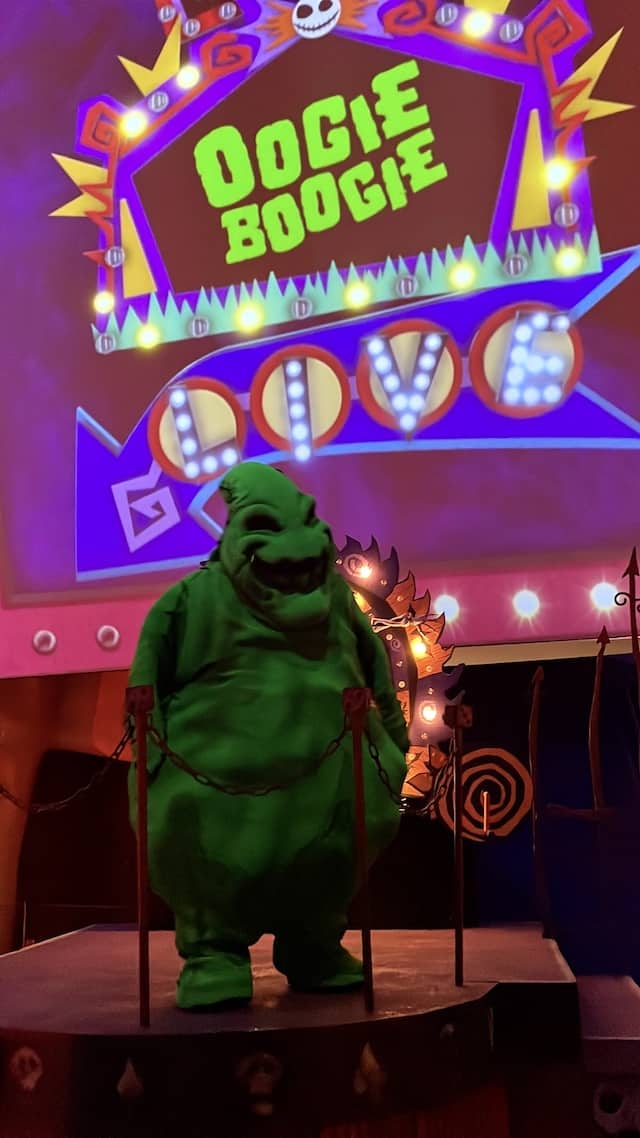 I'm clearly not the professional party planner at this point, but I do know Oogie Boogie is a very popular character to see during the party. In fact, there are a lot of popular characters. This did not feel like a limited-ticket event as it felt as crowded (or even more crowded) than a normal park day. My best tip is to study the guide ahead of time (again, which I was not able to do), have a plan, and be aware of the fact that you will not be able to complete everything in one evening.
There are event-only treats, but my family was happy with a quick dinner at Award Wieners and inhaling candy as soon as they made it through a treat trail. As a side note, there are other food options in the treat trails besides candy. We also received graham crackers, goldfish, and carrots.
Frightfully Fun Parade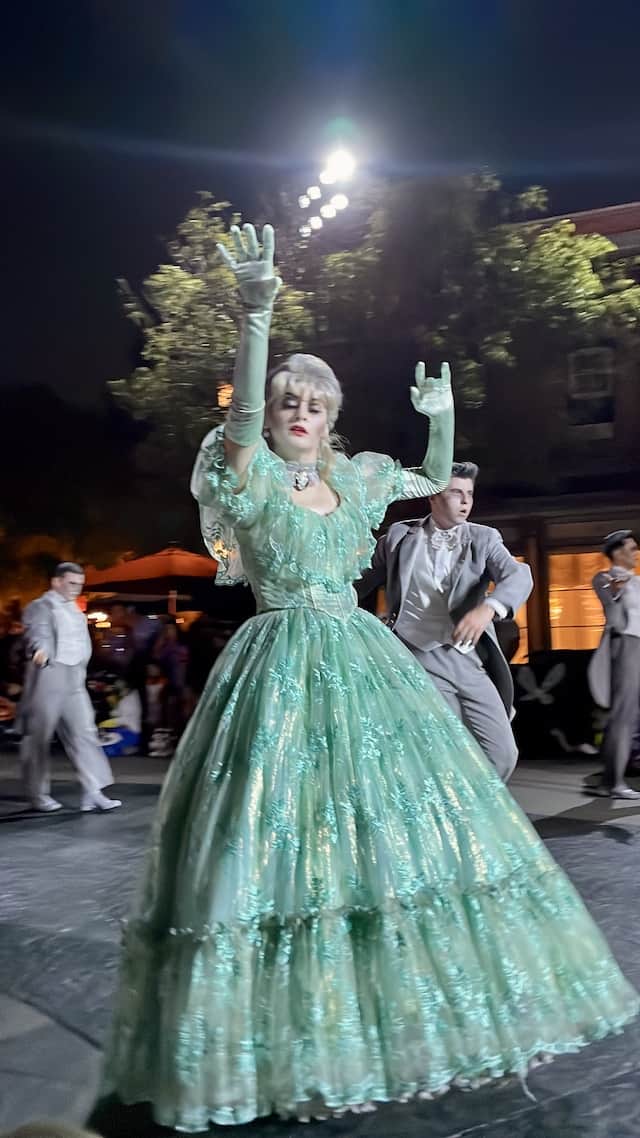 As for entertainment, Oogie Boogie Bash boasts the Frightfully Fun parade and dining packages. There are no fireworks or World of Color shows this season. The parade runs twice during the bash and does get quite crowded (especially during the first show).
Nonetheless, we found a front-row spot near Sonoma Terrace with about 15-20 minutes to spare! We saw the Headless Horseman a few moments before the parade started and then watched the full Frightfully Fun parade. Overall, it is an excellent show with many villains and floats! Below is a photo of the crowds approximately 10 minutes before the parade started.
If you want a dedicated table, Disney does offer a dessert party at Sonoma Terrace and a dining package at Wine Country Trattoria. Guests who purchase these packages get a plate of desserts or a 3-course meal and a reserved spot to view the parade. Typically, we here at Kenny the Pirate never recommend using up an extra hour (or more!) of park time to eat food.
Like I mentioned, we were able to find a spot right across from the Guests who had the reserved seating. Yes, a table would have been nice but we had dining packages for World of Color and Fantasmic! during the same trip. We didn't want to tack on an extra $500 when we had already paid for party tickets!
Villains Grove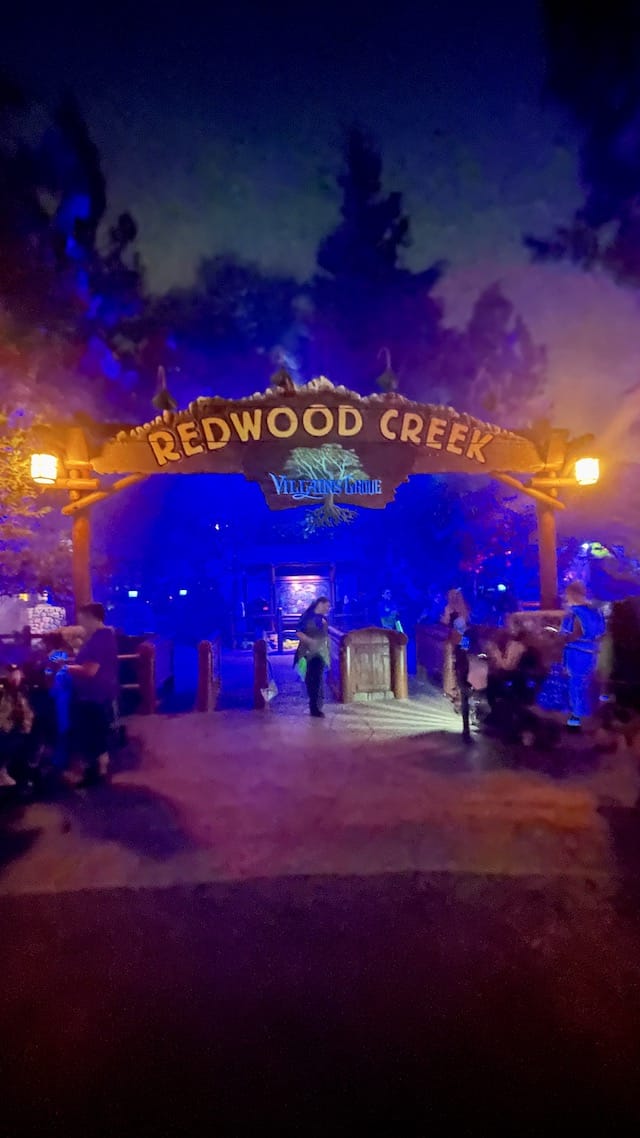 Villains Grove is another entertainment option that is like a Villains-themed toned down "haunted" trail. It is not scary at all, but if you do have young ones that scare easily you may want to go before it gets dark. The line to get in was really long by 9:00 so you will need to time this one either earlier in the night or towards the end. Here is who you will see:
Frollo's Sanctuary – Head into an otherworldly cathedral of trees infused with incense smells and chanting voices.
Maleficent's Will – Roam through a region replete with eerie ravens, thorn-spiked vines and a seemingly spellbound waterfall of cascading color!
Queen of Hearts Garden – Wander 'round a charming garden of roses that paint themselves red right before your eyes!
Scar's Elephant Graveyard – Descend into a vast expanse that echoes with hyena laughter!
Dr. Facilier's Friends on the Other Side – Summoned by the great beyond, shadowy hands and colorful spells lure Guests deeper into the grove's darkest corners.
The Wicked Queen's Lightning Forest – See the forest come alive as an electrifying storm flashes from branch to branch.
Home of the Wisps – Watch these winged caretakers guide Guests to safety amid a magical bastion of endless light.
Dawn – Escape in the nick of time as flickering lanterns lead the way toward a brilliant sunrise and the conclusion of this mythical trip!
An excellent alternative to Villains Grove would be Mickey's Trick and Treat dance party. There's dancing, not-so-spooky fun, and a special treat! This is geared towards the younger crowd, and I do love that they offer something for everyone at the event.
Attractions and Wait Times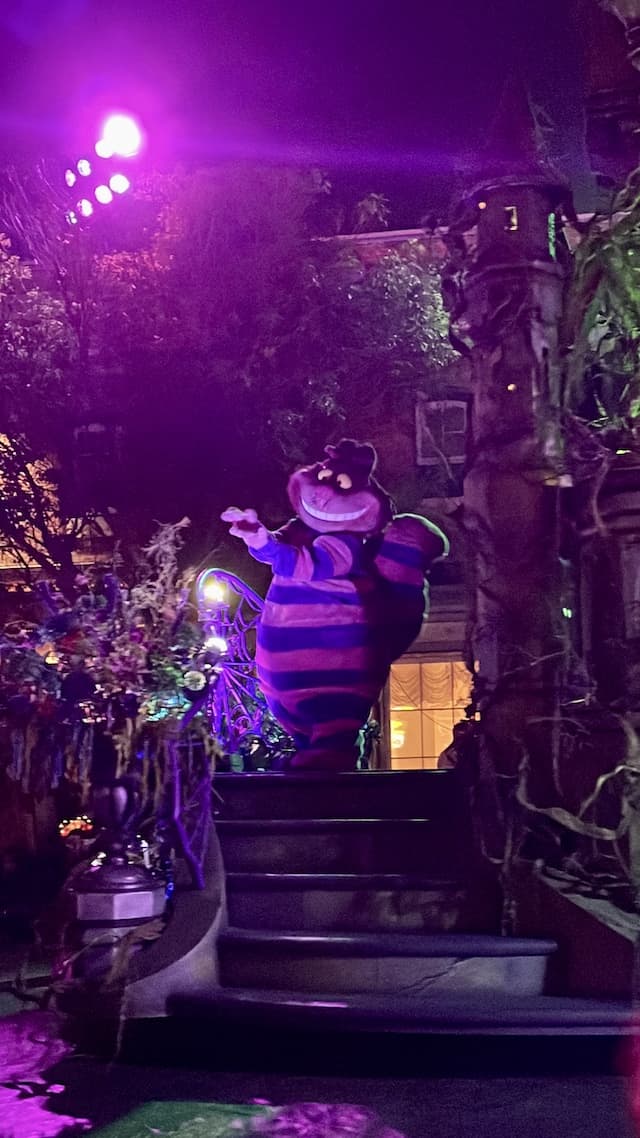 Most attractions are open during the event. There are Halloween overlays that include Mission Breakout and all of Cars Land. These overlays are not just during the event, so if you have another evening at California Adventure you could still experience those. If your game plan is character heavy I would not worry about riding attractions.
Popular attractions were not exactly walk ons either. For example, I noticed wait times of 20-40 minutes for Mission Breakout and 40 minutes for Radiator Springs Racers. I cannot say whether these were accurate or not because a member of my party uses DAS, and it was available for guest use that night.
Overall Thoughts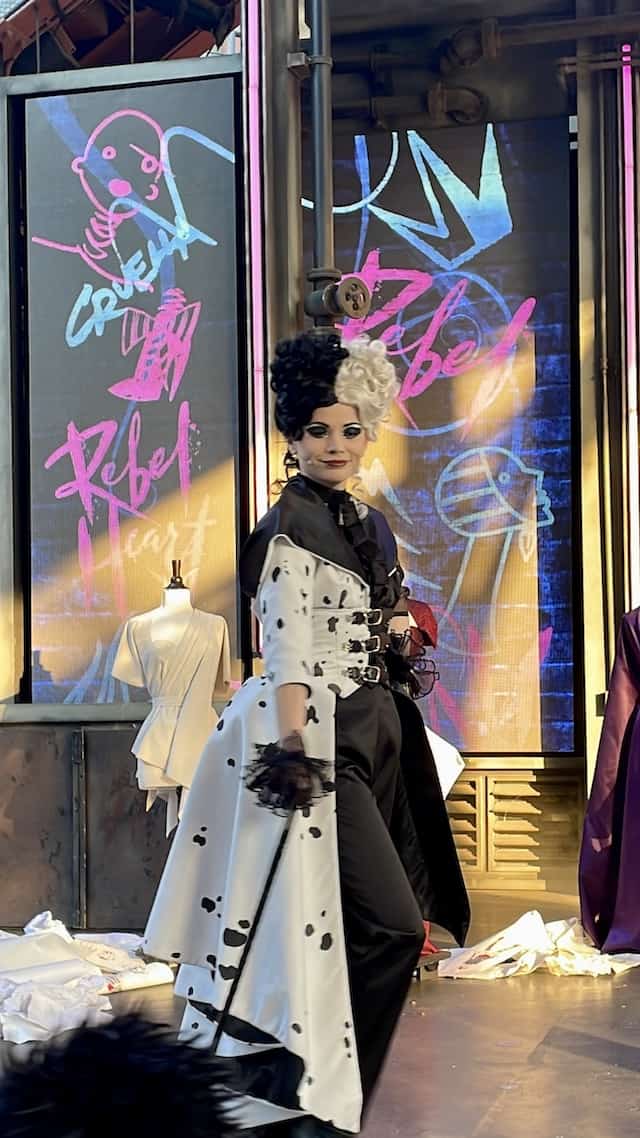 Overall, my family had a great night at Oogie Boogie Bash. Do I wish I could have met Bruno and the Sanderson Sisters? Yes. But, did I adjust our expectations when I realized neither were going to happen? Yes! Expect very long lines for popular character meets. Treat trails do move quickly, but you need to be quick with your camera if you want a photo.
Realistically, you could probably do 3-4 rides, several of the less popular character meets, many treat trails, and the parade in one evening. If you have ambitions of meeting popular characters, you will need to plan to be there for the entire event and skip the attractions. Parade times are also a great time to hop in line for a character meet, and since there are two performances each night we recommend watching the second.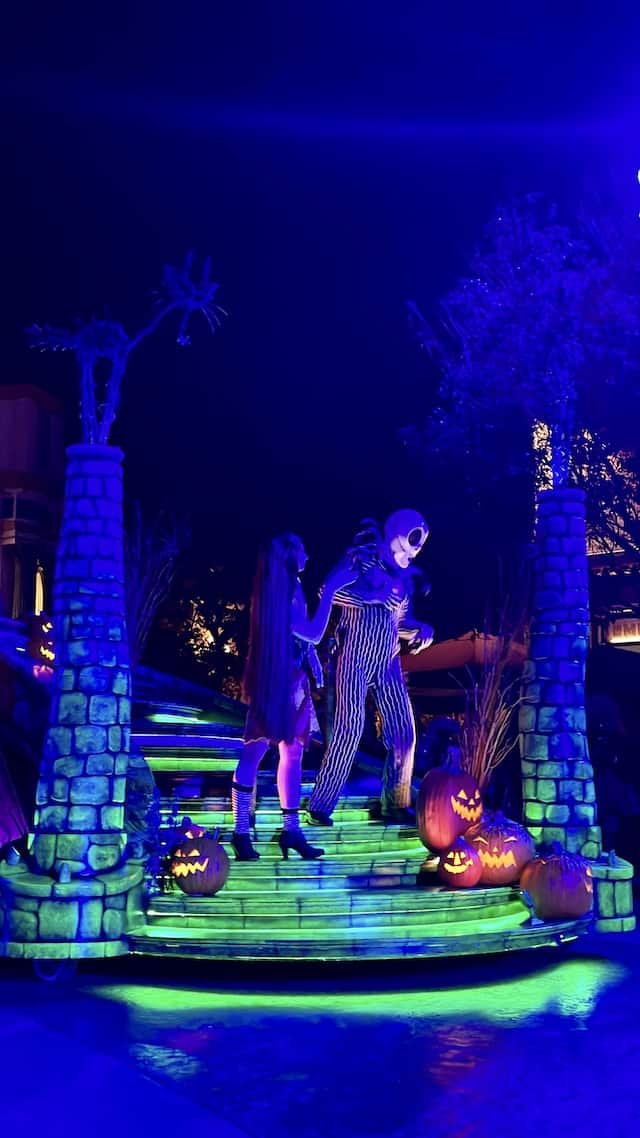 There are a lot of characters to spread Guests out throughout the park, but there are also a lot of Guests! I do wish Disney had limited tickets for the event a bit more so we could have met more characters. Considering all the events are sold out, definitely anticipate a busy night.
In contrast to parties at Disney World, Oogie Boogie Bash focuses less on entertainment and more on characters and treat trails. We loved seeing rare characters, like Loki! In general, Disneyland blows Disney World out of the water with its character opportunities. It's clear that Oogie Boogie is the best Halloween event Disney offers at any of its parks.
Do you have plans to attend Oogie Boogie Bash this year? What is your game plan? Did this review help you at all as you plan for your evening? Let us know in the comments below and on Facebook.