Disney's Contemporary Resort is continuing to have refurbishments take place. Keep reading to see the latest refurbishment that is taking place right now.
Disney's Contemporary Resort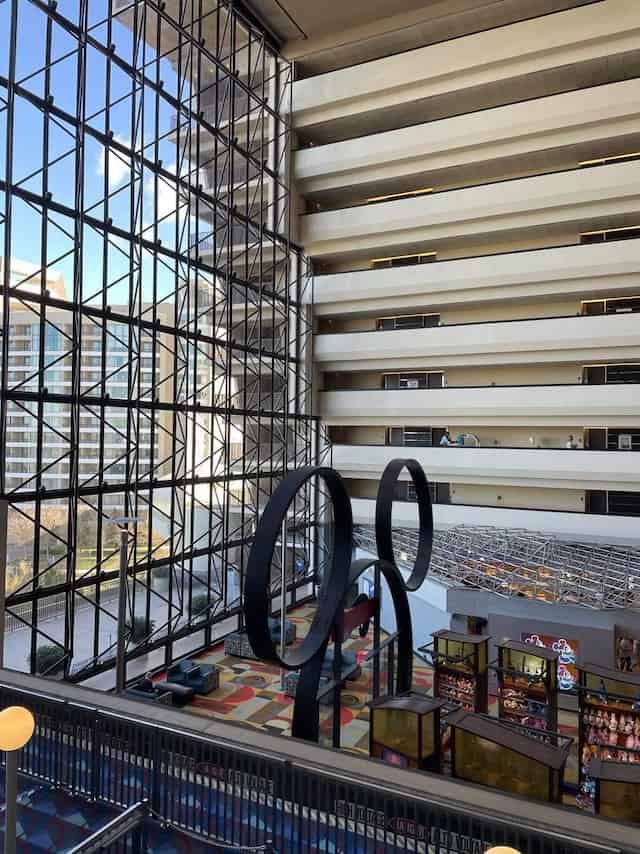 One of Disney's first resort hotels is the Contemporary Resort. It opened in 1971 and is within walking distance of the Magic Kingdom. I (Maggie) absolutely loved staying here because it is just a few steps away from the Magic Kingdom! You cannot beat being able to walk to the park, see the monorail travel through the resort and watch fireworks from the resort.
The Contemporary is also home to some great dining like Steakhouse 71, California Grill, and Chef Mickey's! Contempo Cafe is one of the quick-service options at the resort.
Refurbishments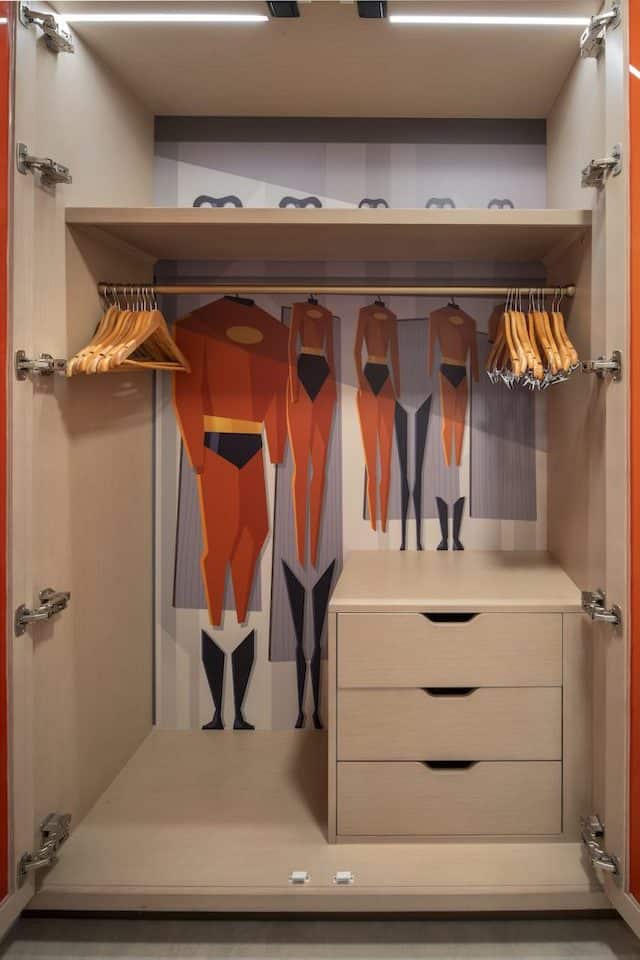 The Contemporary Resort has been having a lengthy refurbishment going on all around the resort. For months, guests only saw large brown tarps covering many of the resort rooms due to the rooms being refurbished. However, it was well worth it! The recent refurbishment is Incredible! Take a look at the refurbished rooms in this post HERE.
Refurbishments continue to be done at various pools around the resort and recently, the bridge to Baylake Tower went under a short refurbishment. All of these make for a little less than magical experience for guests, but they are to improve the overall guest stay and maintain everything so it is in top shape for everyone's enjoyment.
Latest Refurbishment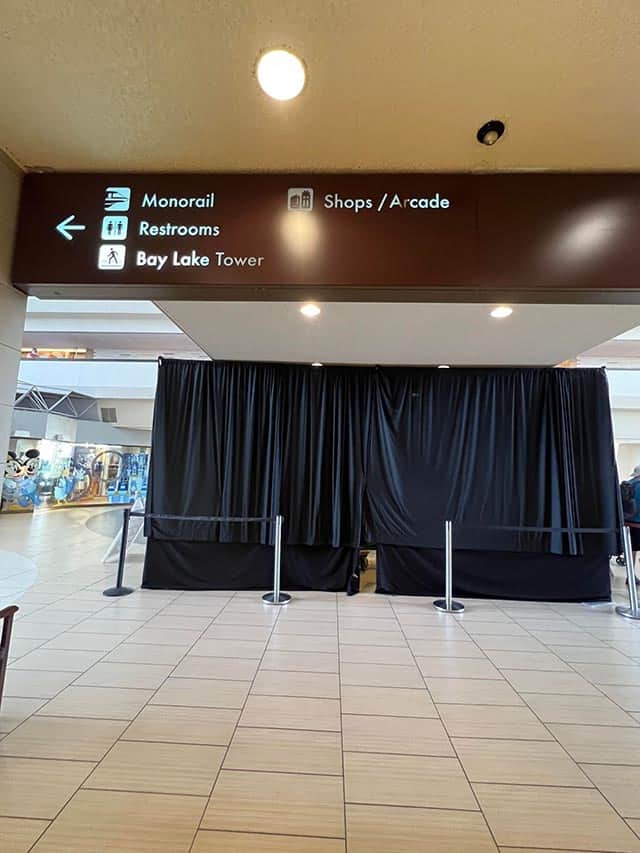 You might notice another refurbishment taking place now at Disney's Contemporary Resort. The lounge area on the 4th floor is currently under construction.
The lounge area on the 4th floor is currently under construction.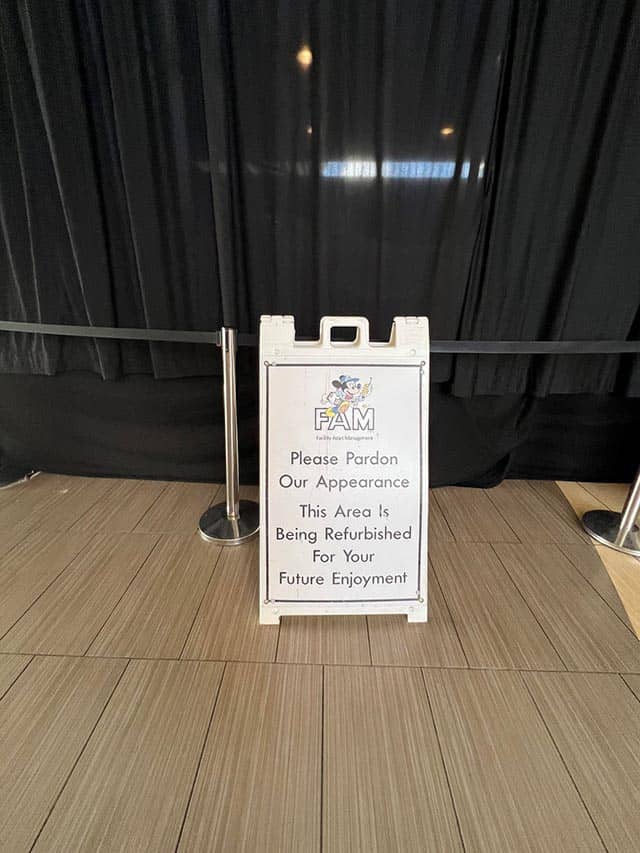 If you are staying or visiting Disney's Contemporary Resort, be prepared for several resort refurbishments. You might hear some loud noise, construction and encounter closures such as this one. No word on when this area will reopen to guests has been announced at this time.
Are you staying at Disney's Contemporary Resort? What do you think of all of the refurbishments going on now? Do you love the new rooms? Tell us about it in the comments below or on our Facebook page.