Halloween is coming, and Disney is stepping it up with lots of cool items. Take a look at pictures, details and where to purchase them.
Halloween is Coming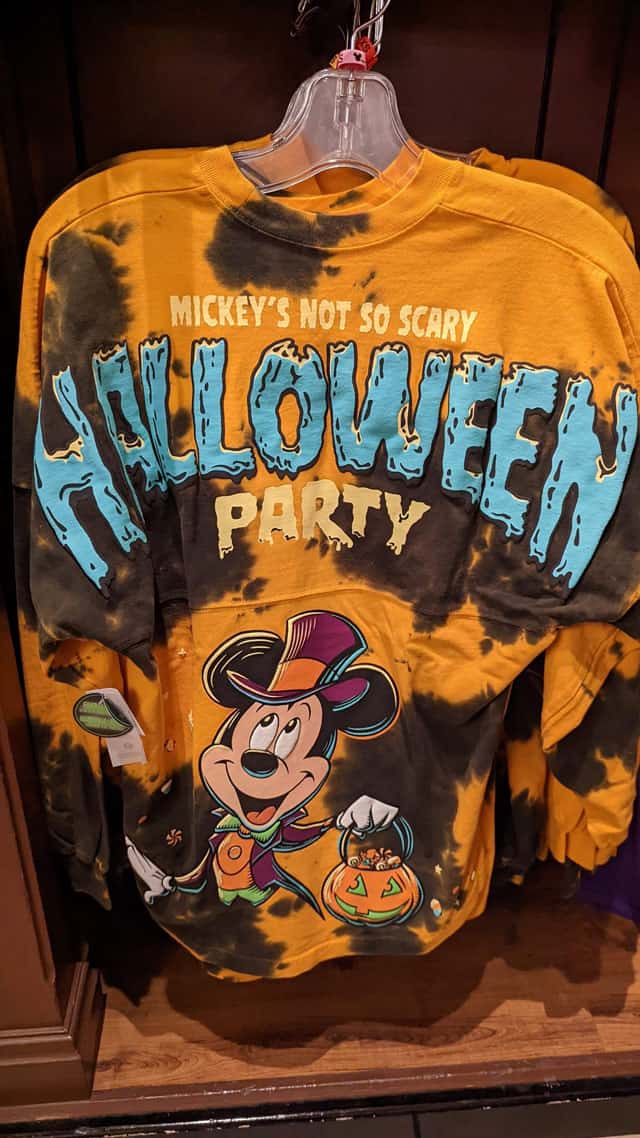 During Disney's halfway to Halloween, I shared a sneak peek of coming Halloween merchandise HERE. Now, the witching hour has arrived, and Disney shares more ghoulish delights!
Check out all the cool items. There's something for everyone! Not only that, but you can see the Mickey's Not So Scary Halloween Party exclusive merchandise HERE.
Haunted Mansion Collection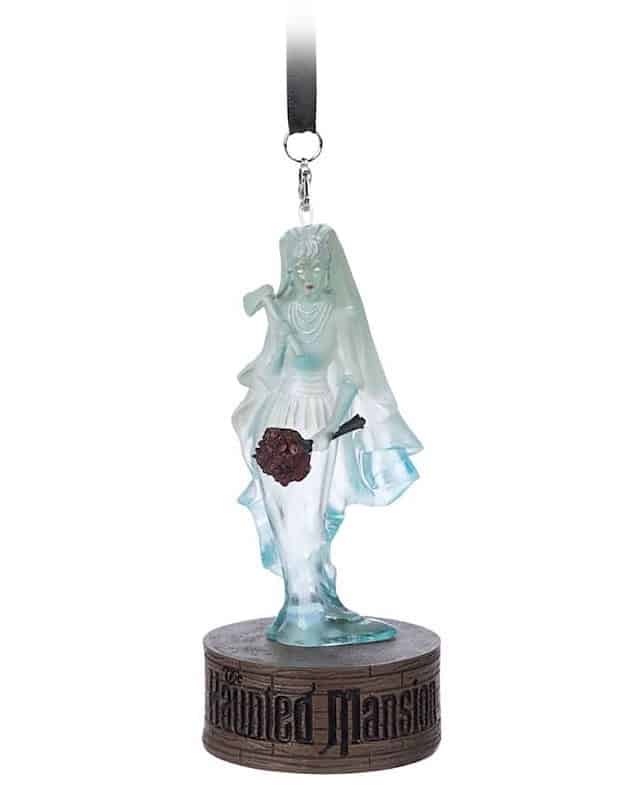 First, our beloved Haunted Mansion has its own line this year. Speak now or forever hold your peace with this cool The Bride Light-Up Living Magic Sketchbook Ornament shown above.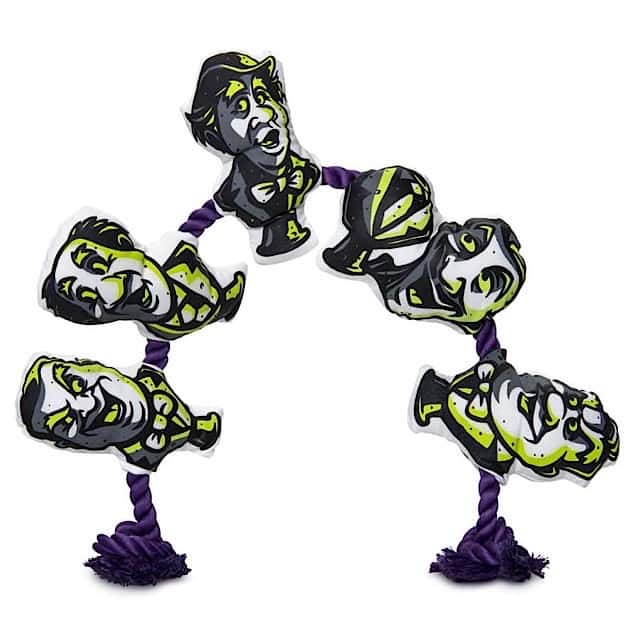 Pets can even get in on the Haunted Mansion fun! The Haunted Mansion Singing Busts Pet Chew Toy will keep your favorite dog entertained.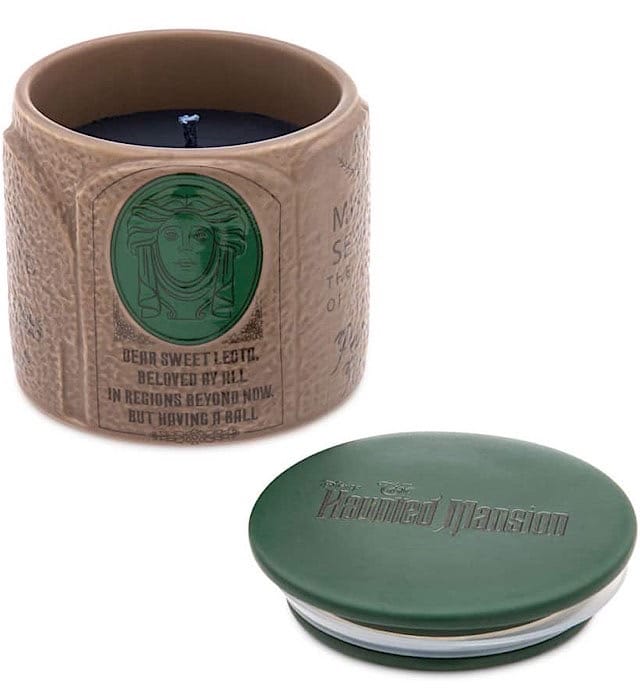 Who doesn't love Disney scented candles? Ramp up the spooky vibes with candlelight flickering through this gorgeous scented black Haunted Mansion Candle with Lid with an earthy Oud/Agarwood scent.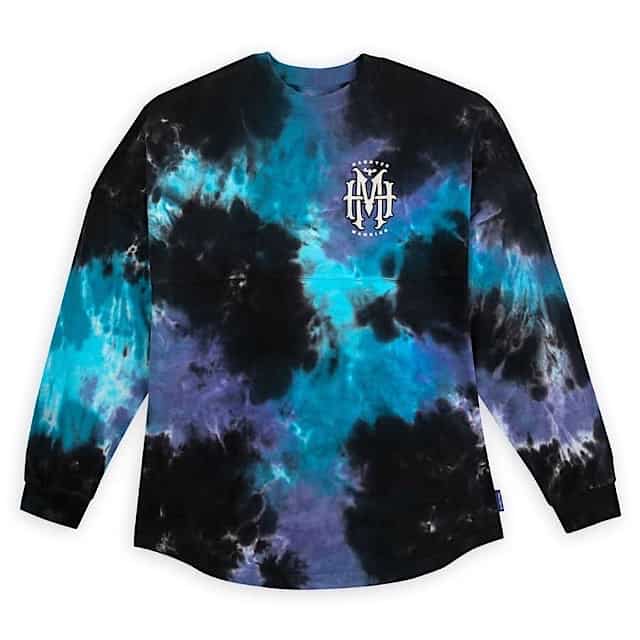 If you're looking for the perfect Disney attire, then check out this tye-die adult Spirit Jersey. The colors are so eerie and cool!
Mickey & Friends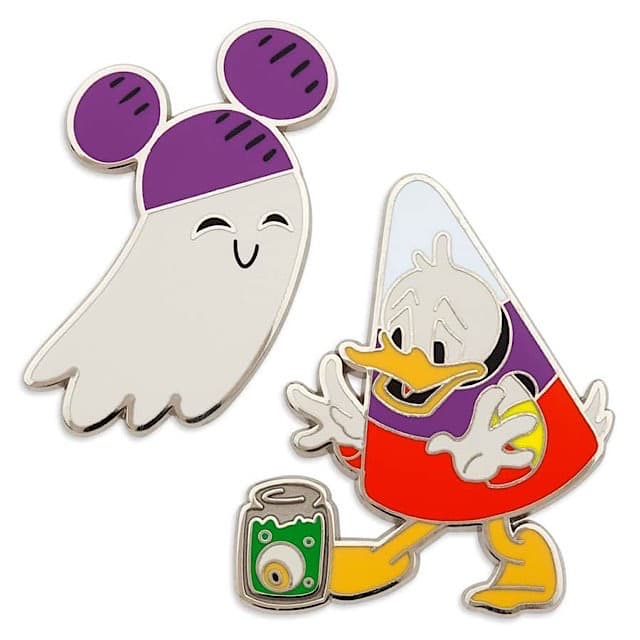 Perfect for tricks and treats, this next collection features many of our favorites in their Halloween best. This two-piece "Happy Halloween" pin set is perfect for tricks-and-treats or just the fun of collecting. Donald Duck in a candy corn costume teams-up with a mouse-eared ghost for this commemorative 2022 pair.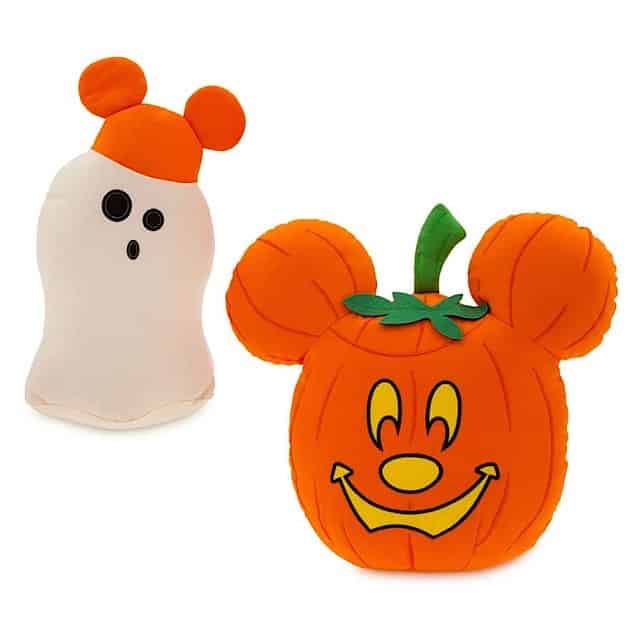 Add some spooky style to your home with these Halloween-themed throw pillows. One pillow features a Mickey Mouse Jack-o'-Lantern design with "Happy Halloween" on the back, and the other is a ghost with a Mickey ear hat and "Boo" text on the back.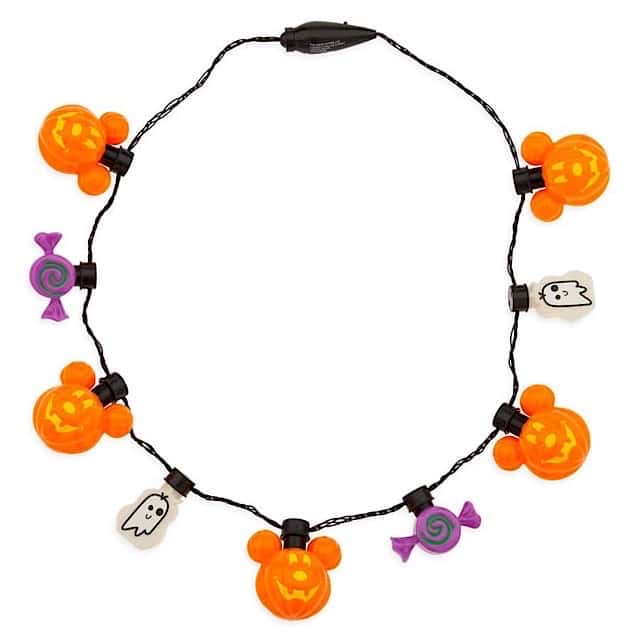 Looking to stylize for Oogie Boogie Bash at Disney California Adventure or Mickey's Not-So-Scary Halloween Party at Walt Disney World Resort? Light up your look just in time for Halloween with this fun Mickey Mouse pumpkin necklace! Grinning Mickey-themed Jack-o'-Lanterns with ghosts and sweet treats provide a festive glow that's perfect for spooky season.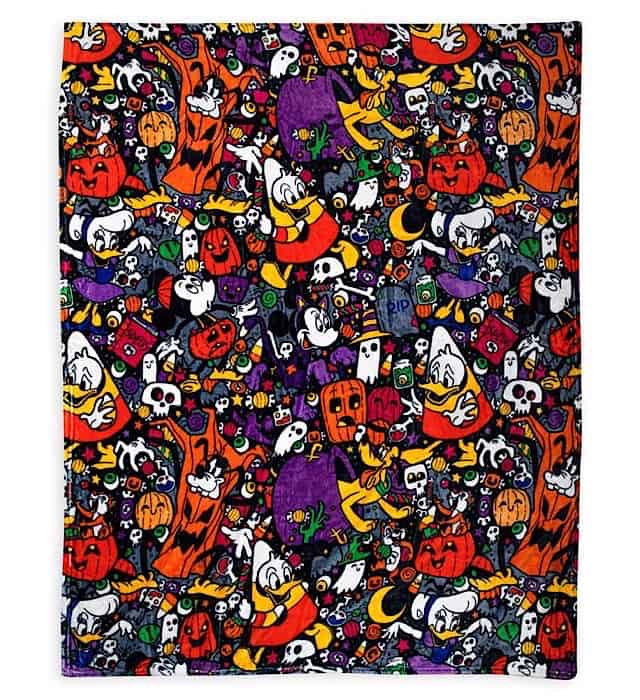 Mickey and his friends are here to keep your warm when you get the chills from all the frights of Halloween with this throw blanket. Featuring an allover Halloween-themed print with Mickey, Minnie, Goofy, Donald, Daisy, and Chip n' Dale, this cozy throw is perfect for cuddling up on spooky nights.
Frightfully Fringe Outfit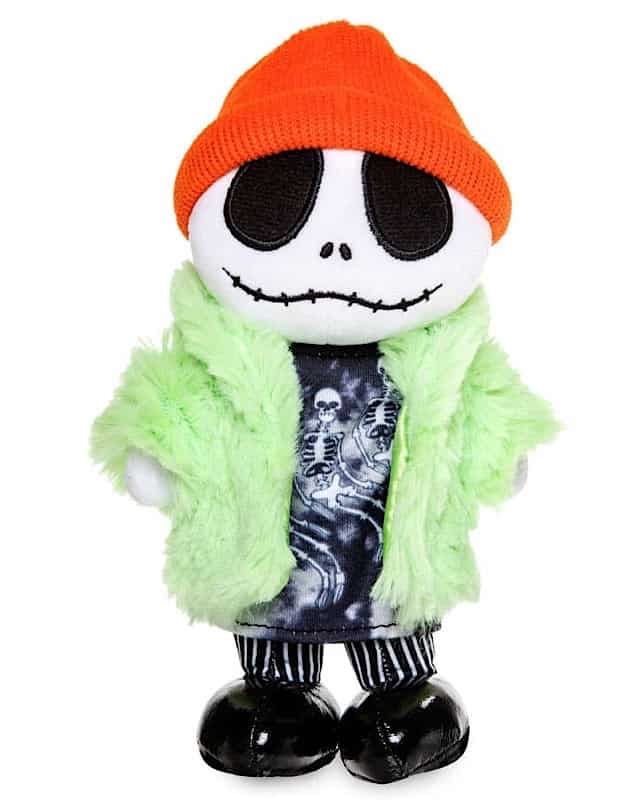 Show off your Disney nuiMOs plush's individual sense of style with this spooktacular ensemble from the Frightfully Fringe Collection. The three-piece set includes a bright green jacket, a beanie, and t-shirt dress inspired by Disney's The Skeleton Dance. It's the perfect outfit for your cuddly companion's Halloween.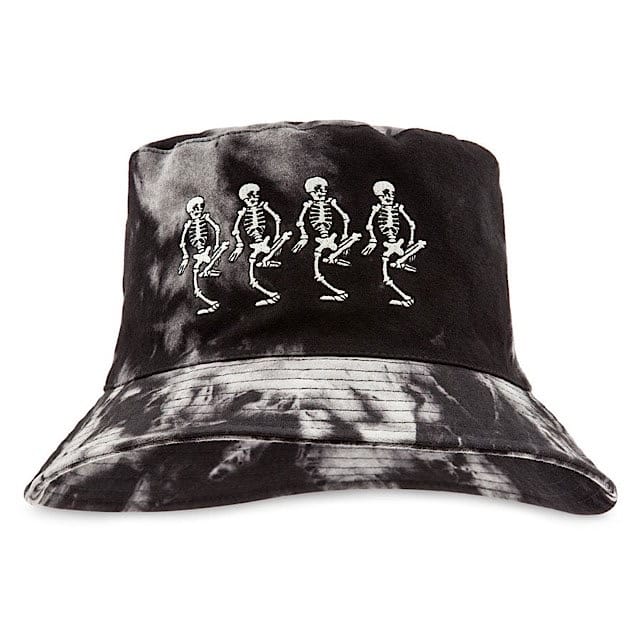 We make no bones about it, this acid-wash bucket hat is what every-body needs. Featuring an acid wash cotton fabric, its design is inspired by the 1929 short The Skeleton Dance, the first in Walt Disney's Silly Symphonies series.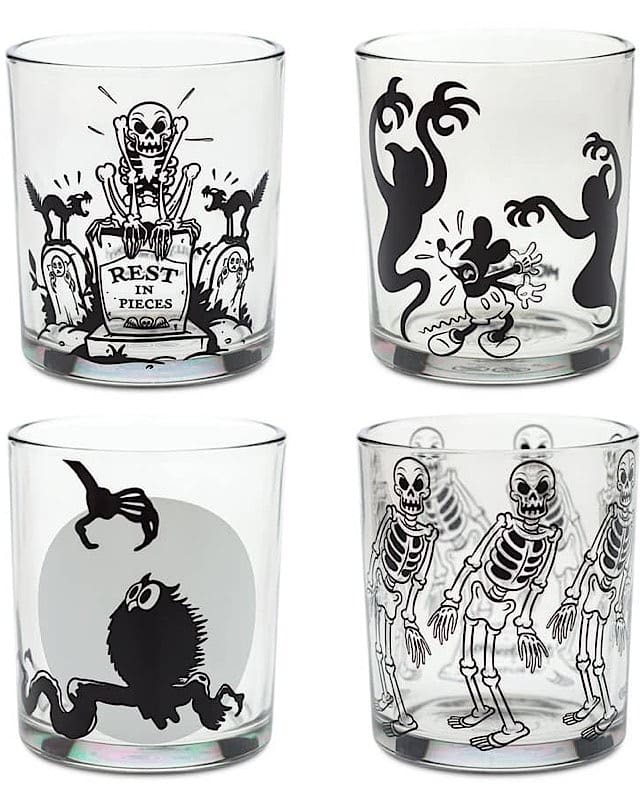 If you love skeletons and/or Disney's Silly Symphonies, then check out the cool glass set above.
So Many Costumes on shopDisney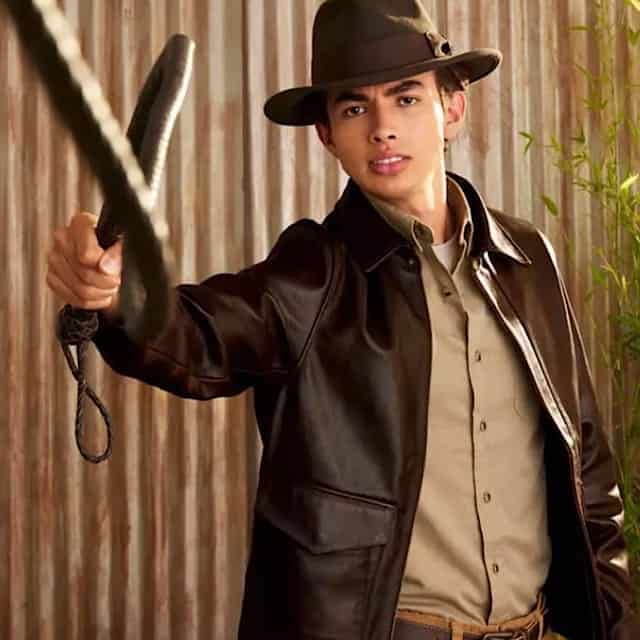 It wouldn't be Halloween without the best part of the season –COSTUMES! And luckily, these fan favorites are exclusively sold on shopDisney to cover all your costume needs from adult to kids, wheelchair wraps to adaptive. Fans of the legendary archeologist will totally dig (get it?) this Indiana Jones Leather Jacket for Adults.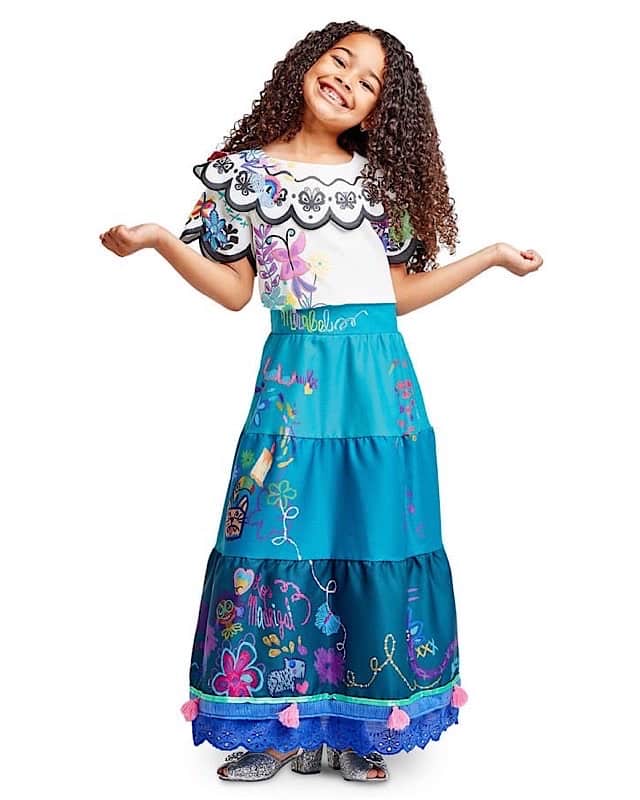 This Mirabel costume is as enchanting as the magical Madrigal Family from Disney's Encanto. With a wide, round neckline and short sleeves, the child's dress features scalloped edges, fringe trims, butterfly appliqués and more vibrant details inspired by the musical film.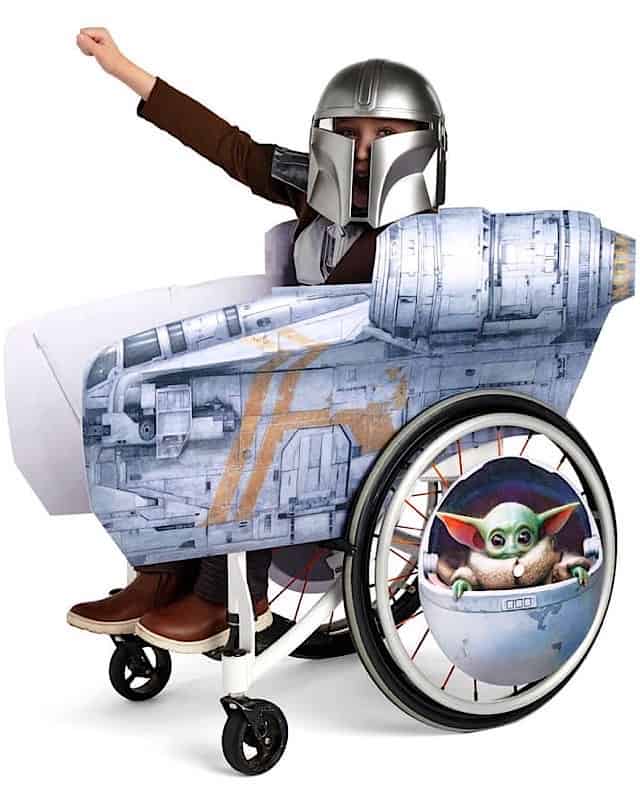 Your bounty hunter's imagination will journey to a galaxy far, far away in this adaptive Mandalorian costume and specially designed cover that turns their chair into the iconic Razor Crest Ship from the Disney+ Star Wars show. The Child Grogu whirls along for the ride on the included wheels cover. Great for Halloween or everyday roleplay fun.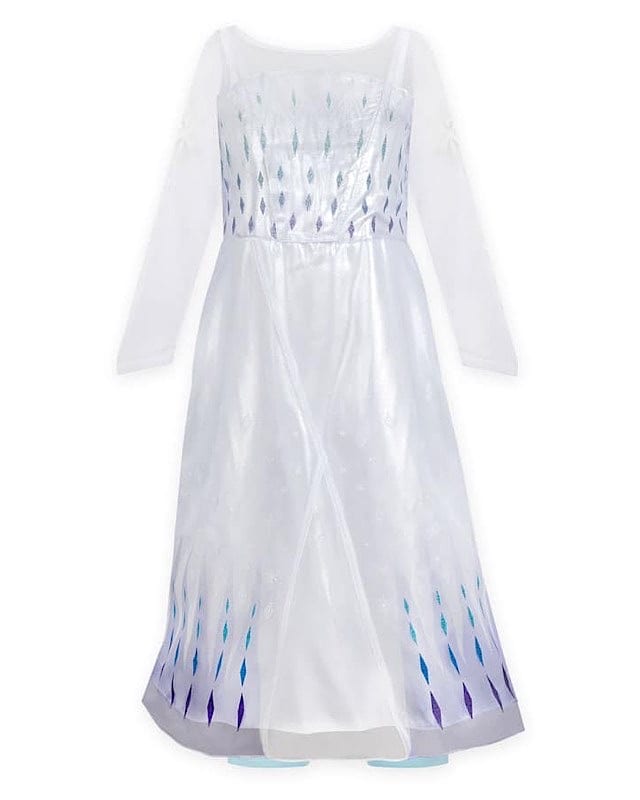 All hail the snow queen in this adaptive Elsa costume, which features openings at the back and a discreet flap in the front center for easy tube access. Let imagination go in our shimmering gown with sheer sleeves and icy, glittering details.
Other Retail Location Costumes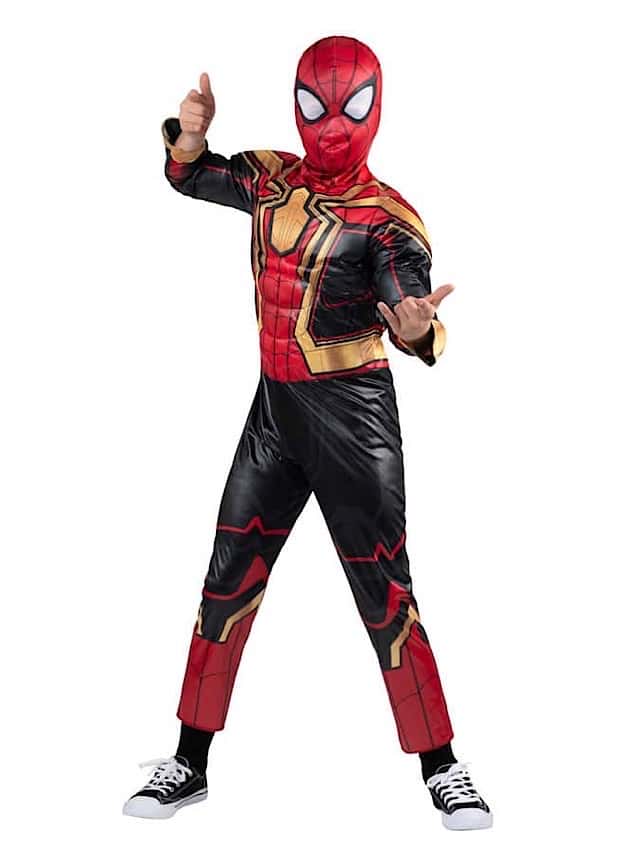 We can't forget about everyone's favorite neighborhood SuperHero – Spider-Man! Snag this exclusive costume design at Target. You can also swing into the Spider-Verse with the Miles Morales Toddler Costume.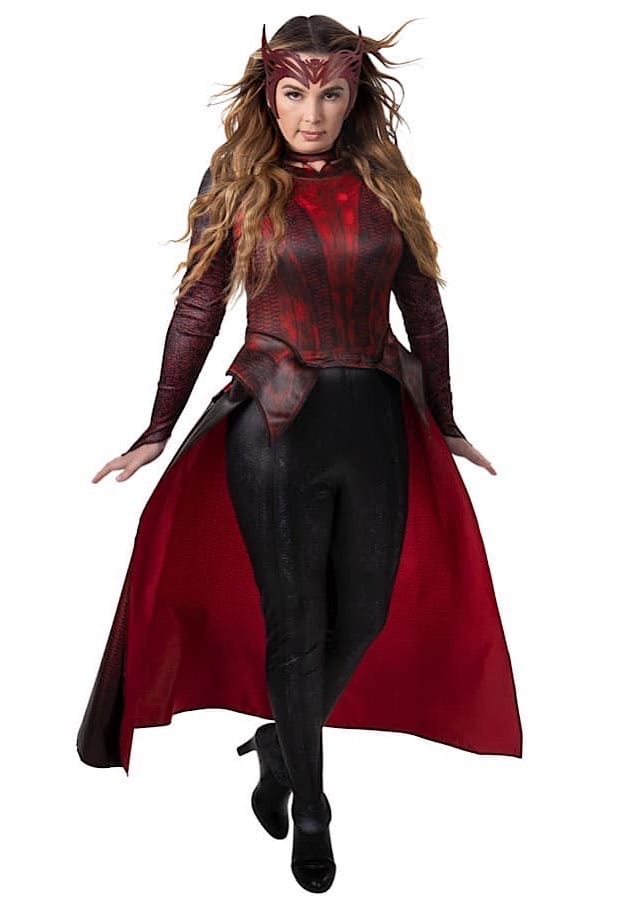 Seize the Darkhold with the Marvel Scarlet Witch Adult Costume also sold at Target locations.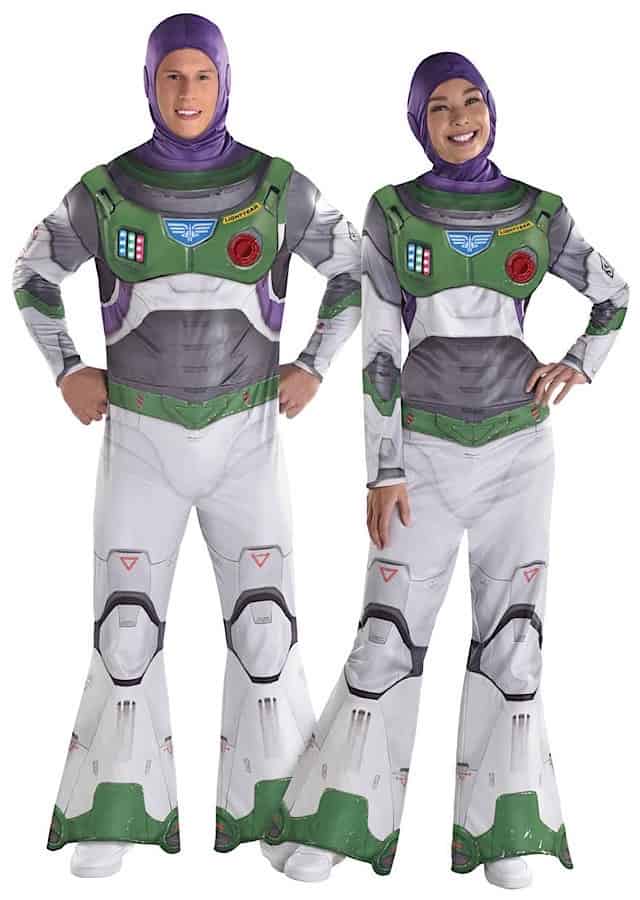 Join in on the out-of-this-world adventure with the Lightyear Space Ranger Alpha Suit Adult Costume from Party City.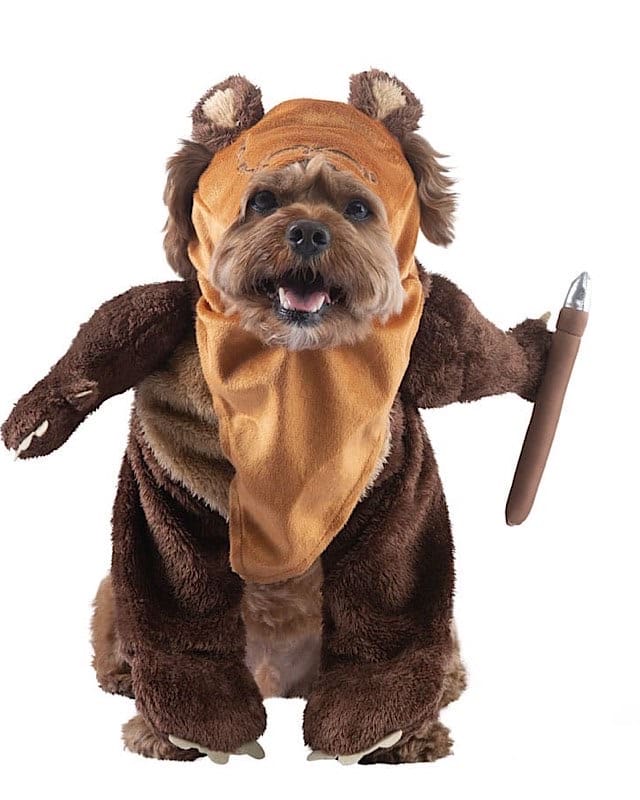 And last but certainly not least, dress up your furry best friend with the Star Wars Ewok-Walking Pet Costume by Jazware, available this fall on Amazon.
Look for these Halloween items and more at Disney Parks, shopDisney, and other retail locations.
Are you excited about the release of this year's Disney Halloween merchandise? What would you like to see added? Please let us know in the comments below and on Facebook.