Disney's halfway to Halloween is here! With that, Disney Parks just released a sneak peek of fun and spooky Halloween merchandise.
Spirit Jersey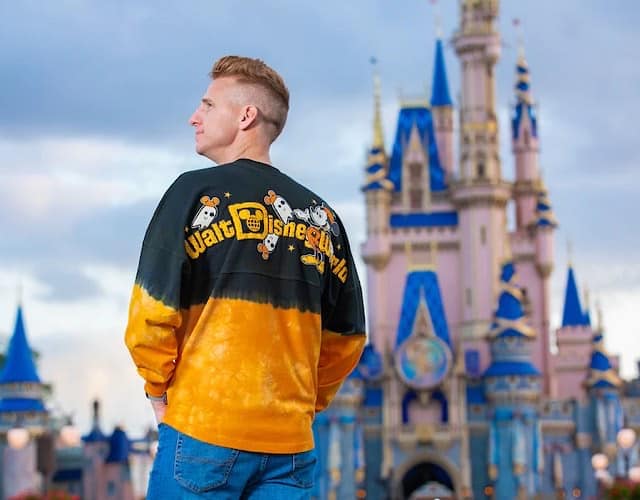 Chills are bountiful throughout the Halloween season, and what better way to cozy up than with a Halloween Spirit Jersey available this fall at Walt Disney World Resort and shopDisney. Complete with Mickey Mouse detailing on the front left top corner and a festive message along the back, you'll be ready to take on all frights.
For those who recently visited Master Gracey's home, The Haunted Mansion, and might have a ghost that followed them home, comfy two-piece sleep sets are perfect for a spooky night in!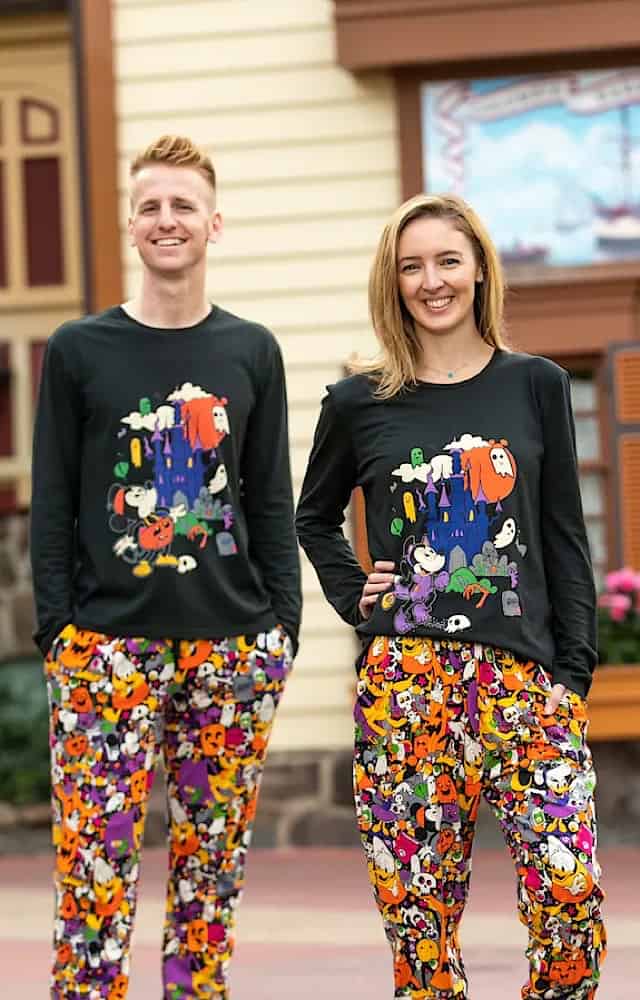 Loungefly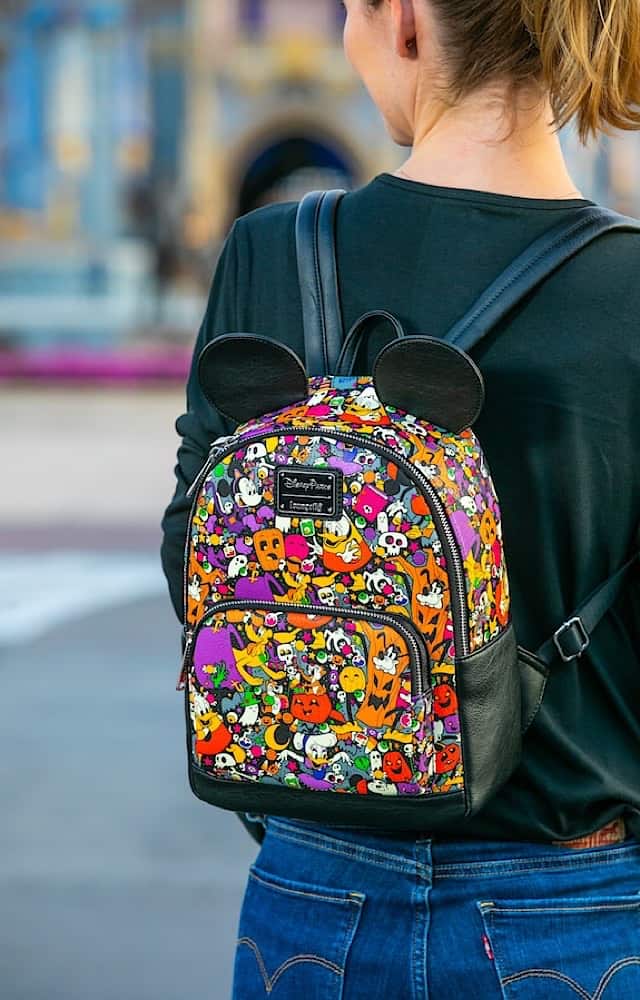 Wherever you're trick-or-treating this season, accessories are a MUST. Disney's Halloween Mickey and Friends Loungefly is perfect to store all your goodies.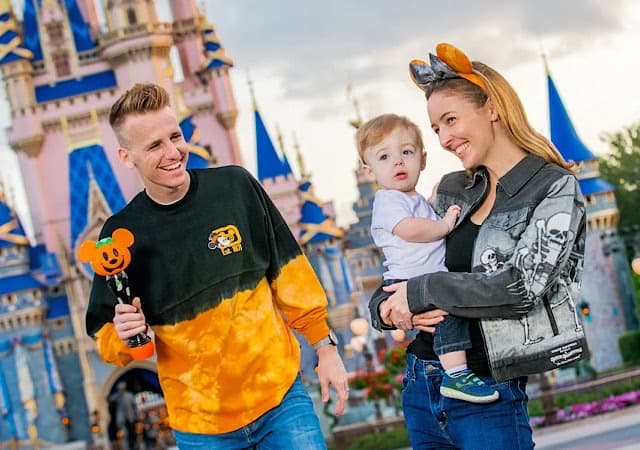 Check out all of the fun items including the Mickey Mouse Pumpkin Bubble Wand lights above. These are coming soon to Walt Disney World Resort, Disneyland Resort, and shopDisney.
Jack Skellington Bag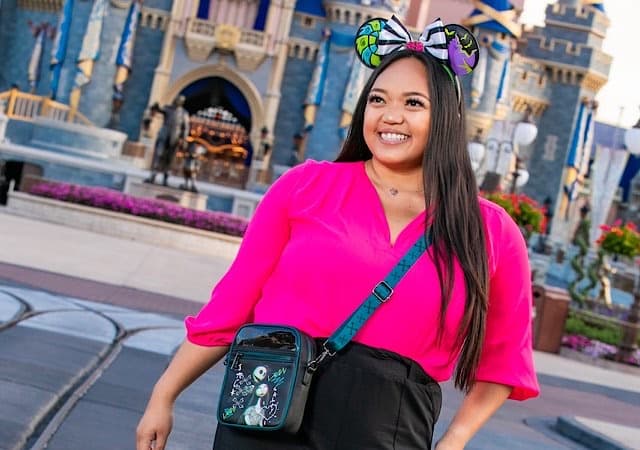 This is Halloween after all, and no Halloween celebration would be complete without merchandise at Walt Disney World Resort, Disneyland Resort, and shopDisney honoring the Pumpkin King himself – Jack Skellington!
Check out the Jack and Sally crossbody. Also, the Oogie Boogie Minnie Mouse Ear Headbands are so cool.
Skeleton Dance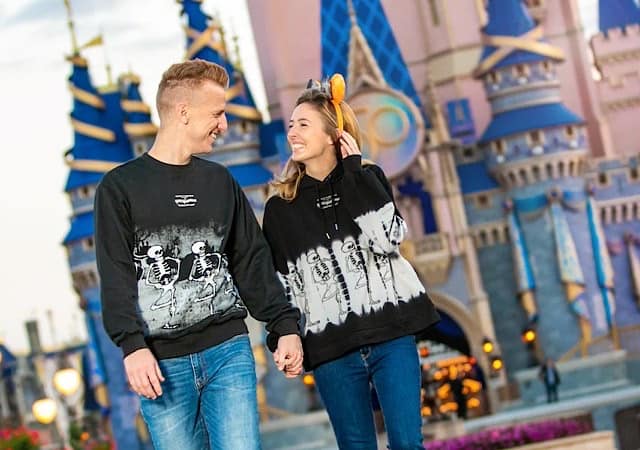 And now, for my personal favorite items are shown above. This brand-new collection themed after Walt Disney's Silly Symphonies, Skeleton Dance is so neat looking.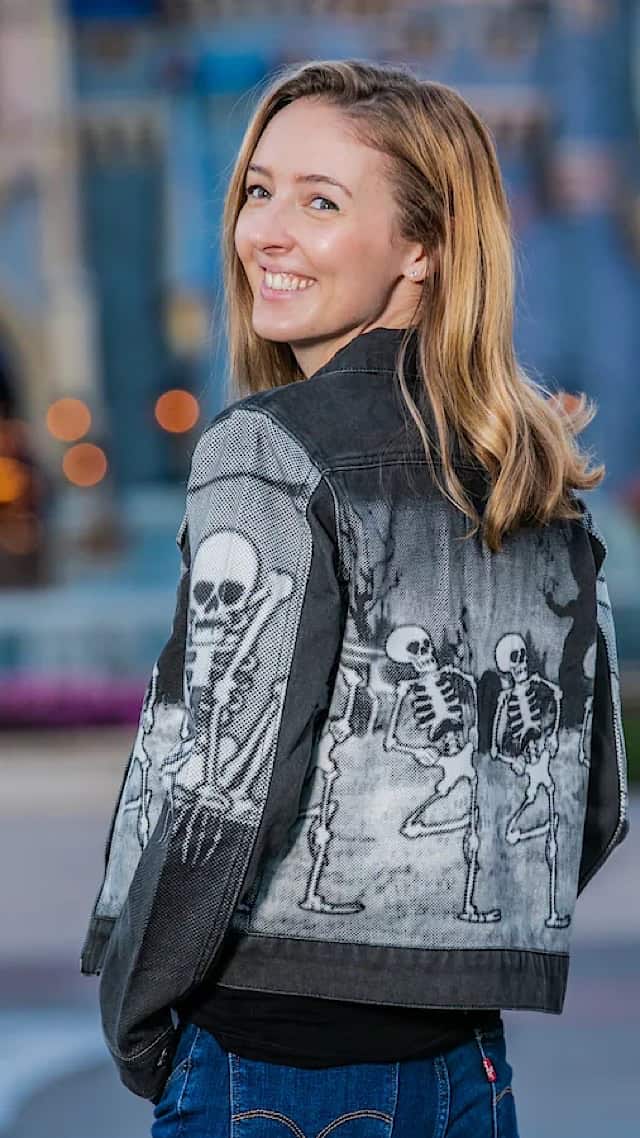 Spooky, scary, skeletons dance along a crew neck, hooded sweatshirt, and zip up jacket to name a few as they make their way to Walt Disney World Resort, Disneyland Resort, and shopDisney early-August!
Madame Leota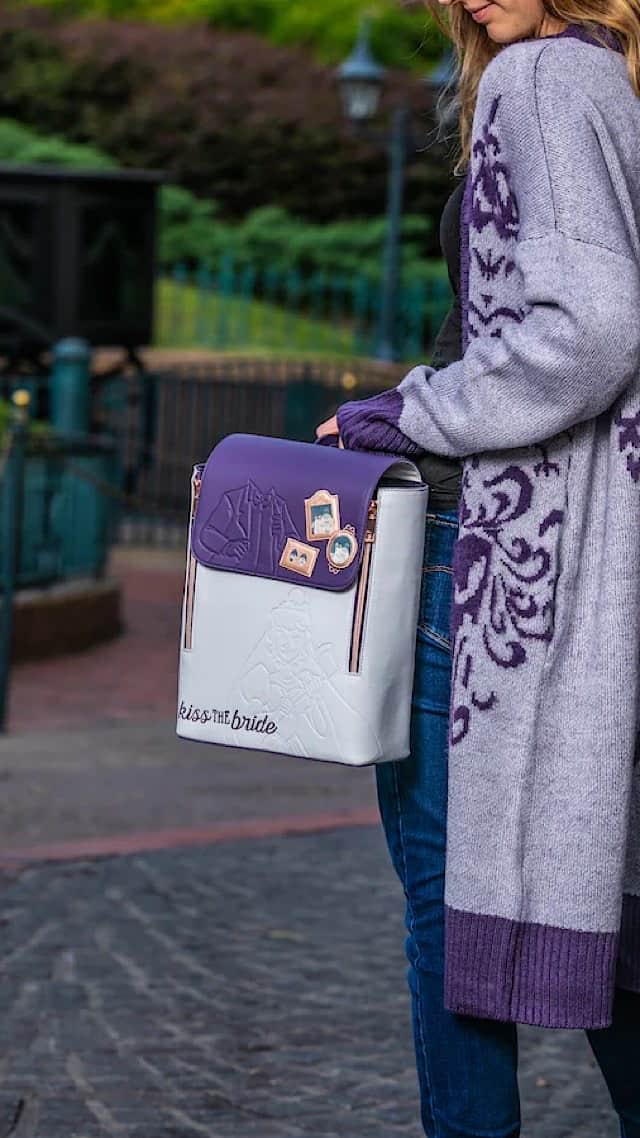 Disney has something for everyone, especially The Haunted Mansion fanatics! A Madame Leota fashion knit duster will show your loyalty to this spirit. Or perhaps the tale of Constance, the widowed bride calls to you? If so, this spine-tingling backpack is a necessity.
There're 999 happy haunts, but there's room for a thousand. Any volunteers?
Hocus Pocus Drinkware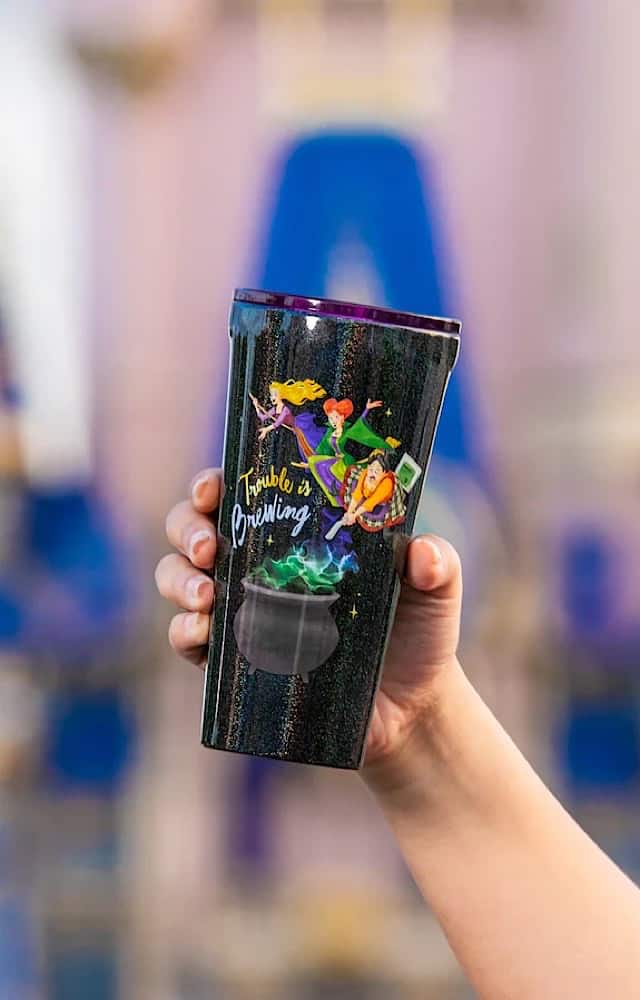 Last is a collection of our three favorite witchy sisters. Run amuck with a Hocus Pocus mug or Corkcicle to keep your apple cider warm. Both are available soon at Walt Disney World Resort, Disneyland Resort, and shopDisney.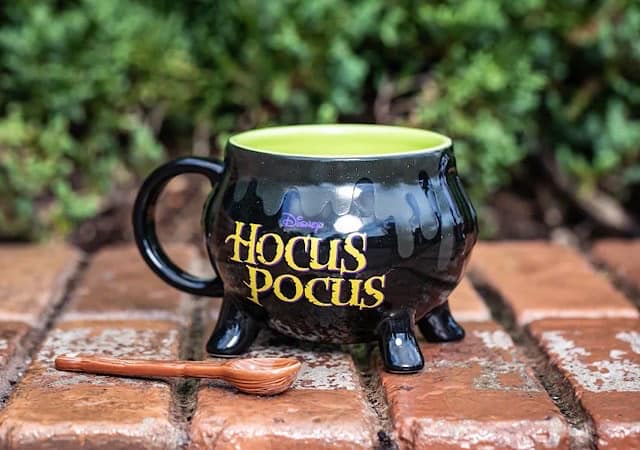 Scary Tales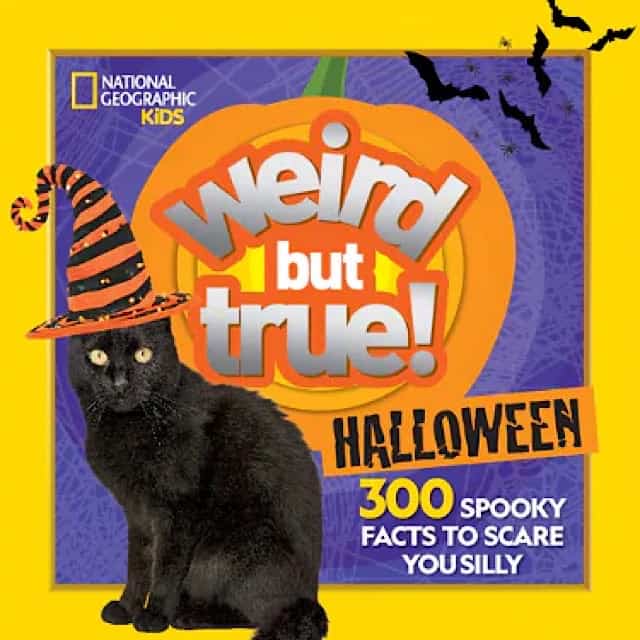 If you can't wait to get into the #HalfwaytoHalloween spirit, be sure to visit shopDisney to see all the ghoulish delights. Thrill all your family and friends with "Weird But True Halloween: 300 Spooky Facts to Scare You Silly."
Coming soon, we also have: "Hocus Pocus Art of Coloring," "The Nightmare Before Christmas: Long Live the Pumpkin Queen," and "Raising the Horseman," just to name a few.
Check out the details HERE and pricing HERE of the 2022 Mickey's Not So Scary Halloween party! Not only that, but Disney just announced a new Haunted Mansion movie!
Are you excited about the release of this year's Disney Parks Halloween merchandise? What would you like to see added? Let us know in the comments below and on Facebook.