Are you willing to spend a little more money for Disney+? Like it or not, it's coming and Disney announced the date these changes will occur.
Ads are coming to Disney+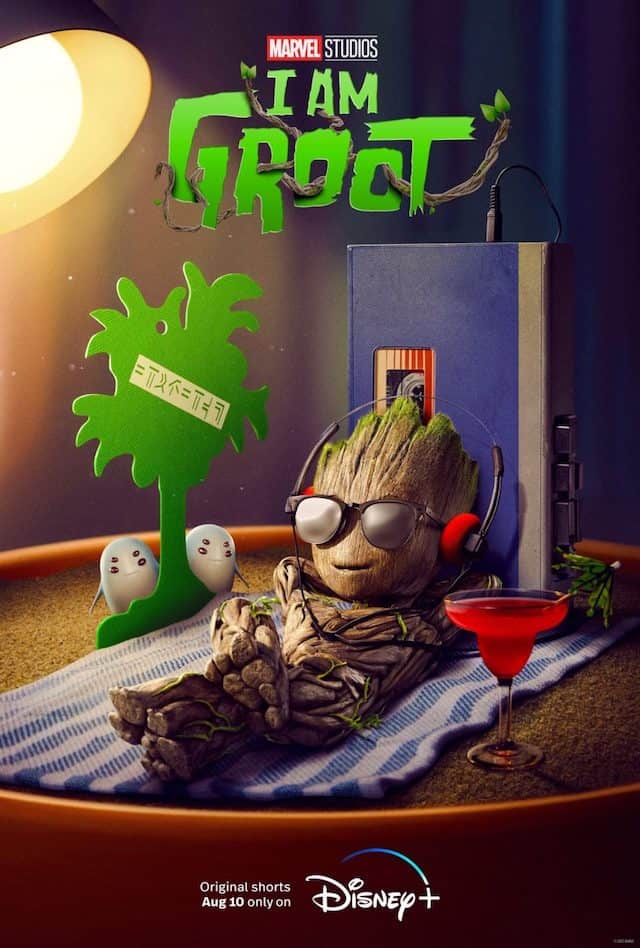 Back in March, we began hearing rumblings about a cheaper Disney+ subscription plan. Currently priced at $7.99 for just Disney+, cheaper plans would be available. The catch of course is that ads will be shown on these lower-priced tiers.
Disney confirmed this shortly after and shared that it will be available in late 2022. You can read more about this and see just how much Disney might make with these new subscriptions HERE.
When can we expect to see this happen?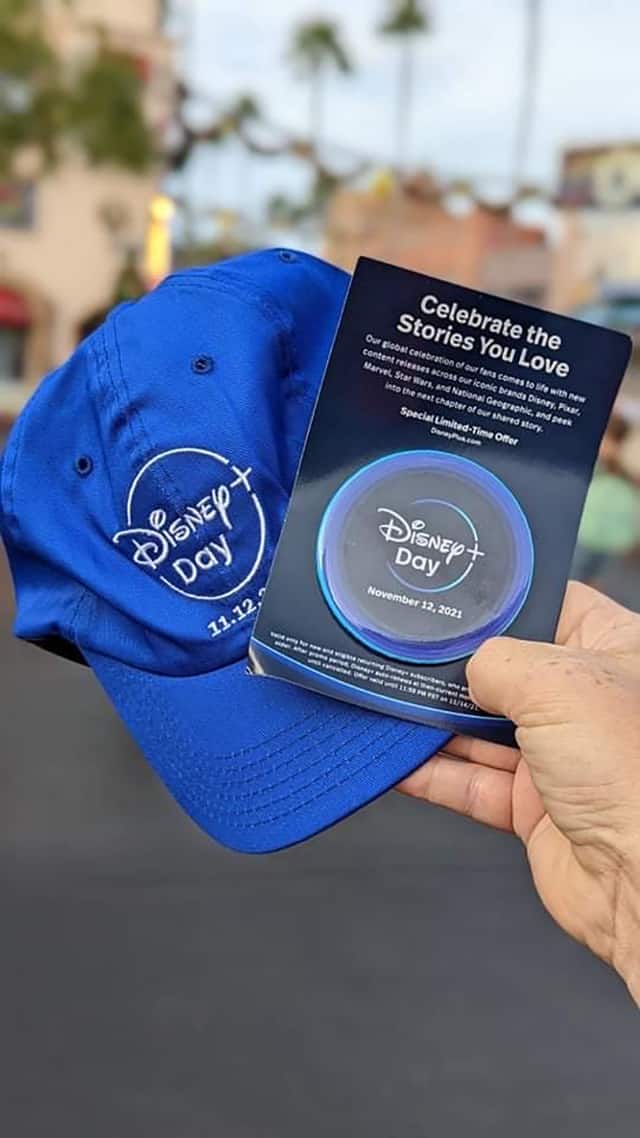 Today, Disney announced the official launch of these new subscription tiers. The Walt Disney Company today announced that new subscription tiers will launch on December 8th.
"With our new ad-supported Disney+ offering and an expanded lineup of plans across our entire streaming portfolio, we will be providing greater consumer choice at a variety of price points to cater to the diverse needs of our viewers and appeal to an even broader audience," said Kareem Daniel, Chairman, Disney Media & Entertainment Distribution.
"Disney+, Hulu, and ESPN+ feature unparalleled content and viewing experiences and offer the best value in streaming today, with over 100,000 movie titles, TV episodes, original shows, sports and live events collectively."
Pricing
Here is a look at each of the plans that will be available on December 8th. As you can see, pricing has gone up from the monthly $7.99 plan to $10.99 for the Premium subscription with no ads, while Hulu has increased from $7.99 to $14.99.
Disney+, Hulu, and ESPN+ Standalone Plans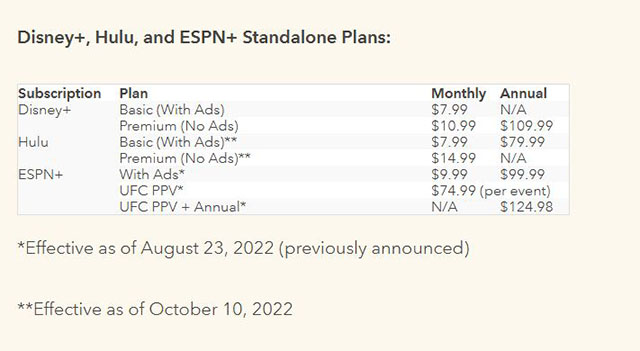 Disney Bundle Plans and Hulu + Live TV Plans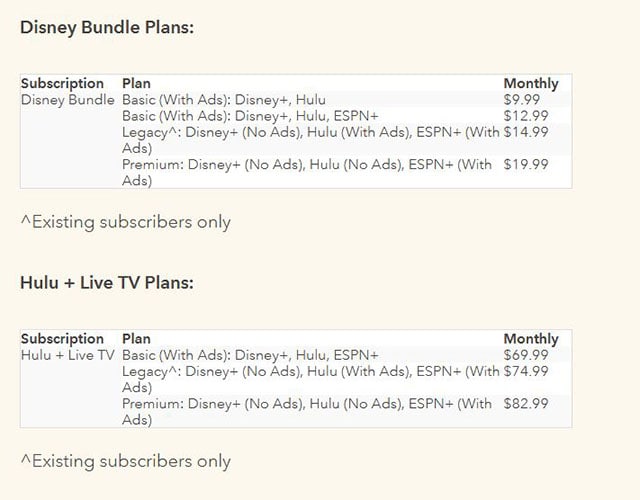 Subscribers can also choose from various bundles with ads an no ads. Prices for these range from $9.99 to $19.99. Hulu + Live TV Plans have monthly prices ranging from $69.99 to $82.99.
What do you think of these new subscription tiers for Disney+? Will you continue watching with ads or go for the higher subscriptions without the ads? Tell us what your thoughts are in the comments below or on our Facebook page.