Is this too early or too late? What are your predictions?
Tron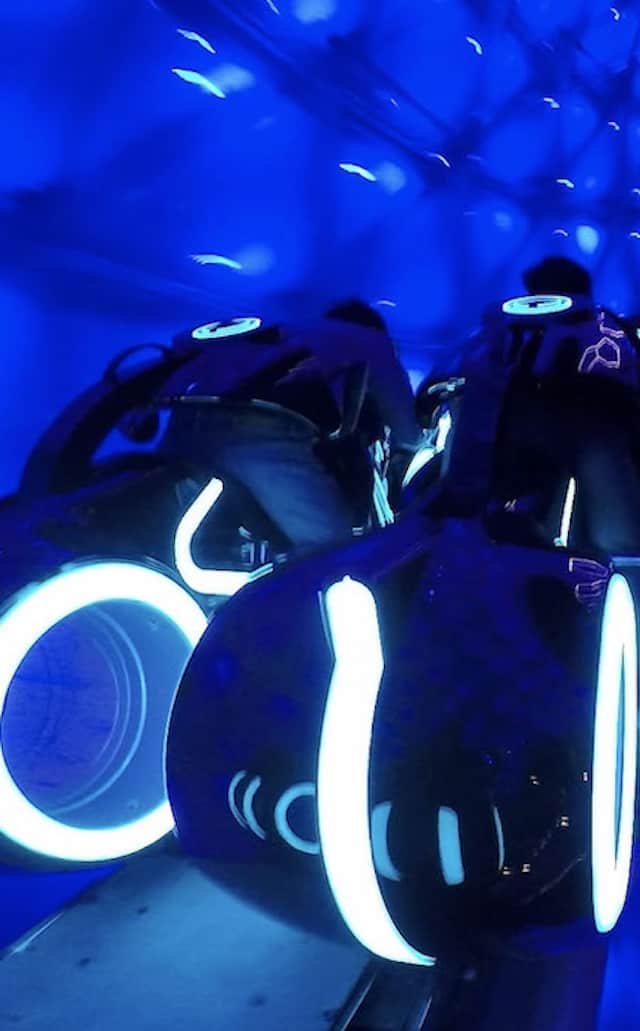 The next attraction to open in Magic Kingdom is Tron. Tron Lightcycle Power Run roller coaster was first introduced to guests at Shanghai Disneyland Resorts. In this thrilling attraction, riders hop aboard motorcycle style ride vehicles as they speed through the dark ride. It is all the more thrilling because it is one of the fastest indoor coasters in the history of Disney's parks.
The attraction is based on Disney's 1982 film TRON. The movie has the distinction of being the first film to combine live-action sequences with computer-generated and animated elements.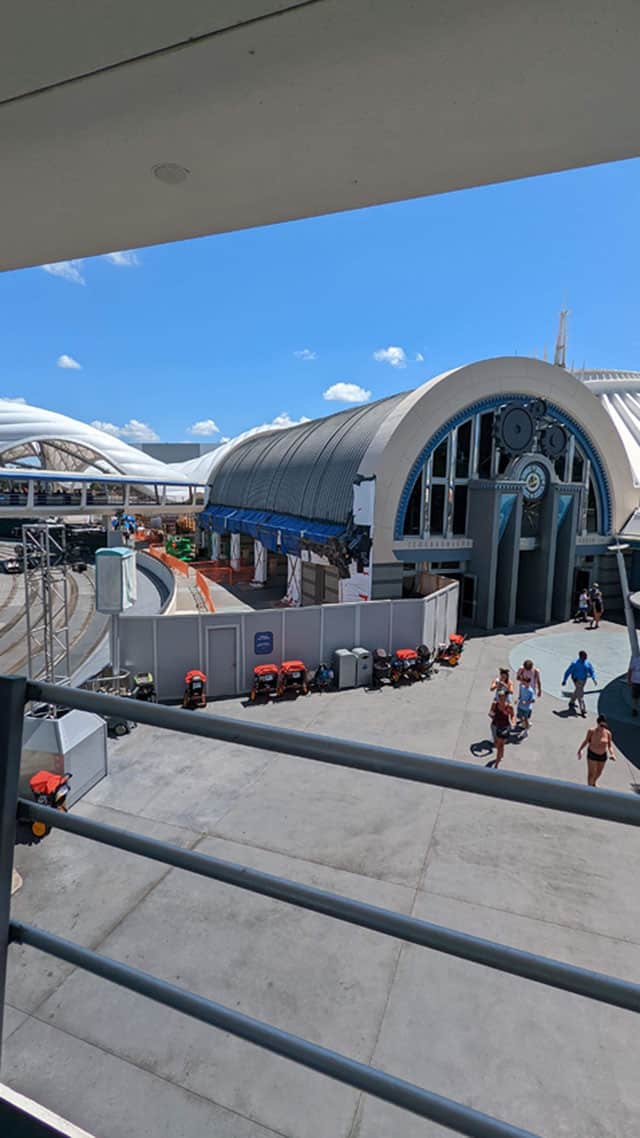 Originally announced in 2017, we were all hoping to ride TRON before the 50th anniversary of Disney World. Unfortunately, it likely won't open until later into 2022 or even 2023. Disney has remained relatively quiet on the progress.
However, we are slowly reaching the finish line with Walt Disney World Railroad construction, lighting updates, and the closure of the Tomorrowland Light and Power gift shop.
D23 Expo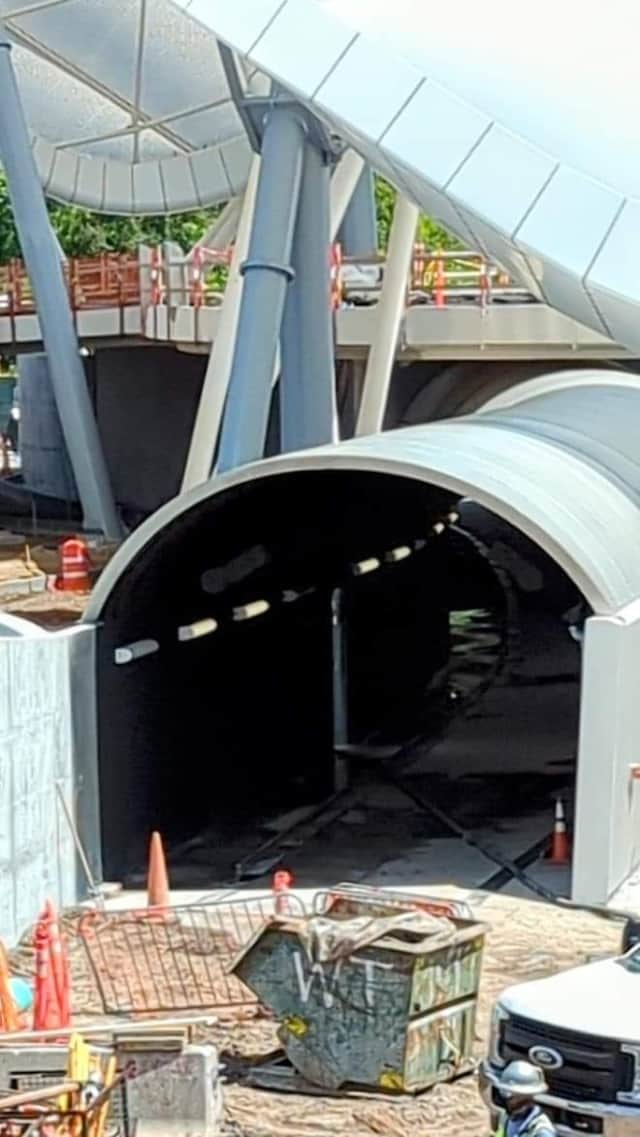 The D23 Expo takes place in Anaheim, California in September this year. You can bet your KtP team will be ready to share all the important announcements with you! Disney just announced a new presentation that will take place during that weekend for Tron, called Back to the grid: 40 years of Tron.
Lightcycles, recognizers, and solar sails, oh my! Join us for a look back at Tron, featuring artwork, footage, and photographs from the digital frontier. Hear behind-the-scenes stories of how the film came to life with talent, artists, and filmmakers—and dive into the continuous impact of this groundbreaking film.
While Disney did not give any hint that an announcement for the opening of Tron will be shared during this presentation, it is a promising sign that there is a Tron presentation scheduled.
Last year's Destination D23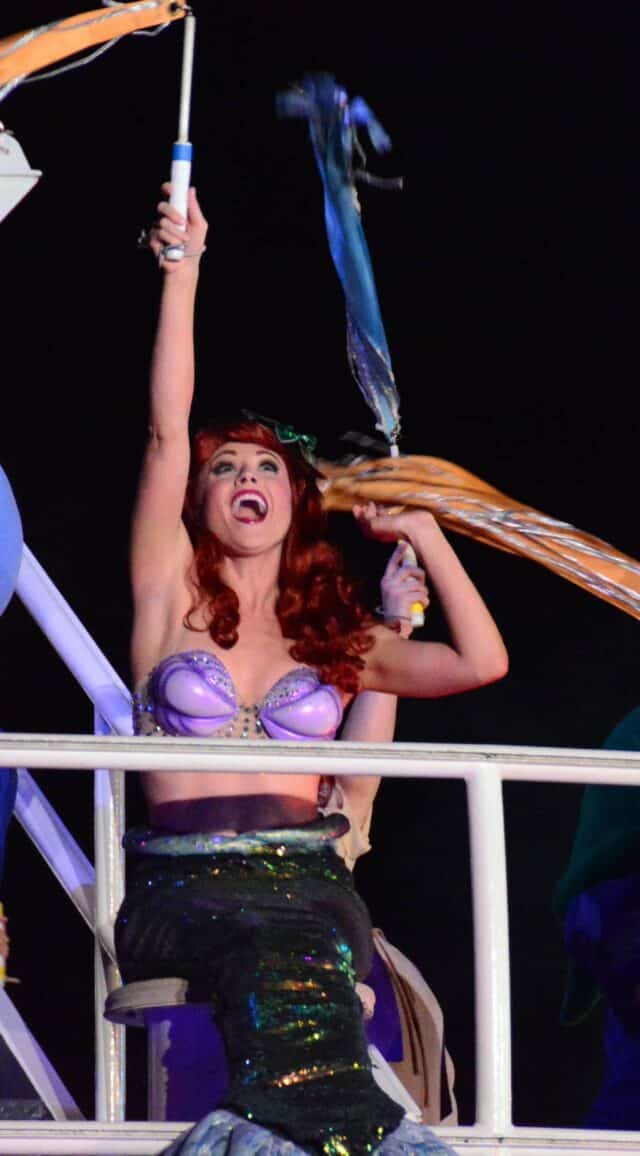 Let's look back at last year's Destination D23 Expo in November 2021. During that weekend, we learned of Fantasmic's return, MagicBand+ debut, Connections Cafe & Eatery, musicals on the Disney Wish, the return of shows like Indiana Jones and Finding Nemo, and so much more.
Disney loves to use these big events where a lot of media is watching to make big announcements. It's been over 5 years, and we are ready for Tron!
Do you think Tron will be announced at the D23 Expo? Let us know in the comments below and on Facebook.