During the holidays, Give Kids the World puts on an amazing event, Night of a Million Lights. See how that's changing this year.
Give Kids the World Village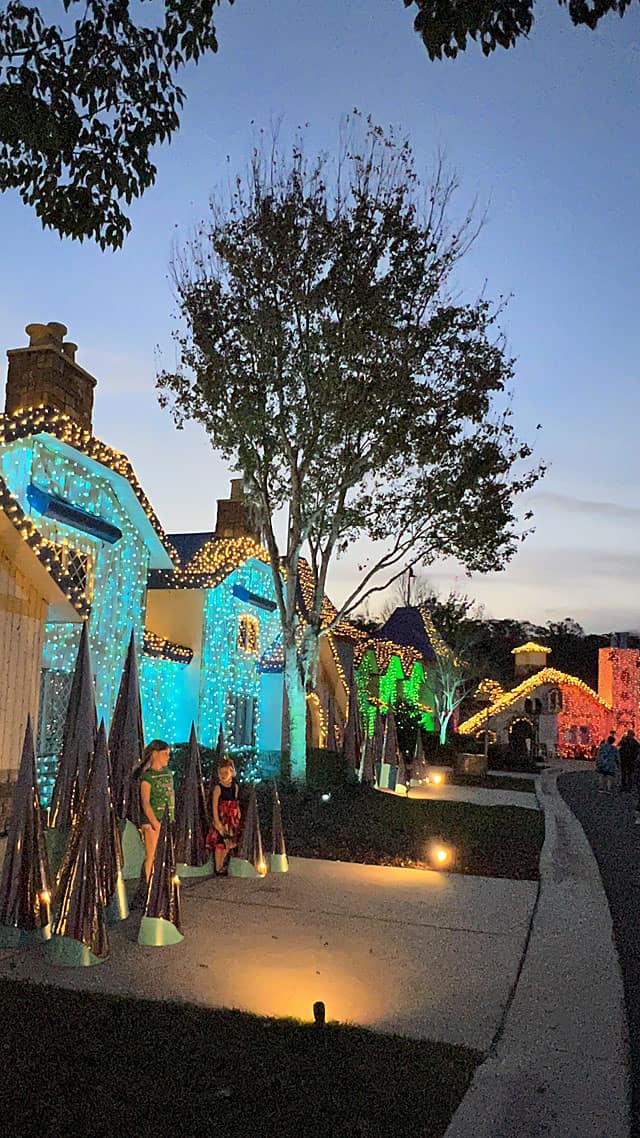 After temporarily closing in 2020, Give Kids The World Village reopened in January 2021. In case you're not familiar with Give Kids the World Village, it's an 89 acre non-profit resort in Central Florida. The resort provides week-long, cost-free wish vacations to critically ill children and their families from around the world. Check out a touching Give Kids the World Village story HERE.
When wish granting organizations, like Make-A- Wish, receive a request from a critically ill child who wants to visit Disney World, Give Kids the World (GKTW) is the organization that provides these wishes.
Give Kids The World Village is one of the recent Disney grant recipients and a crucial part of the Wish Granting efforts here at Walt Disney World Resort. It provides a place for Wish families to create priceless memories together. All event proceeds will help make magical wishes come true for critically ill children and their families from around the world. This wonderful charity is the one who makes the wishes come true!
Night of a Million Lights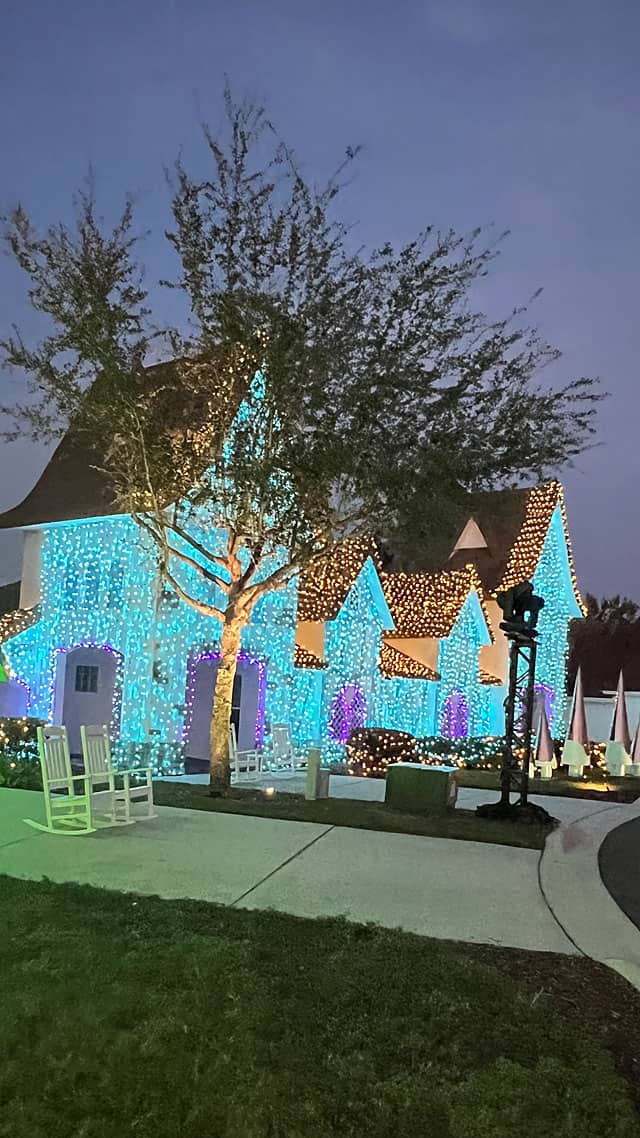 Night of a Million Lights transforms Give Kids The World's fun storybook village into a colorful winter wonderland. Guests immerse themselves in an elaborately decorated fairytale neighborhood.
At Night of a Millions lights, guests will be treated to a 360-degree dancing lights show, explore a sparkling tree trail, and view larger-than-life holiday displays.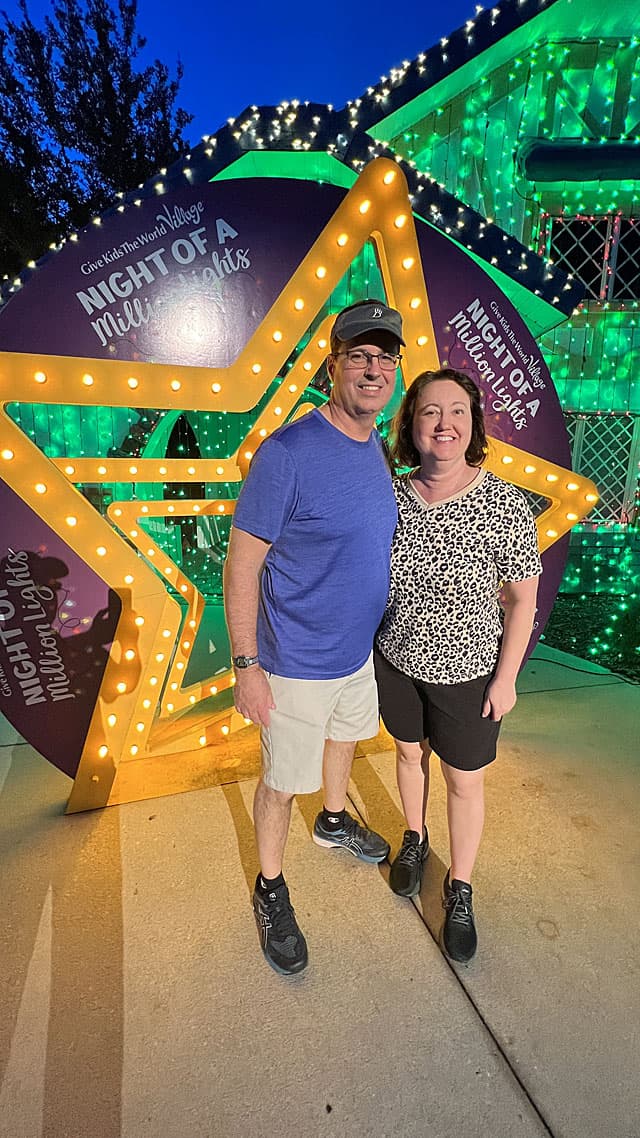 To commemorate the evening, take lots of photos, including pictures at one-of-a-kind step-in frames and backdrops. At the holiday marketplace, children of all ages will be thrilled by visits by Santa.
Last, but not least, your ticket includes a guided storytelling tour of 100 magnificently lit villas from the comfort of a tram.
Photo Ops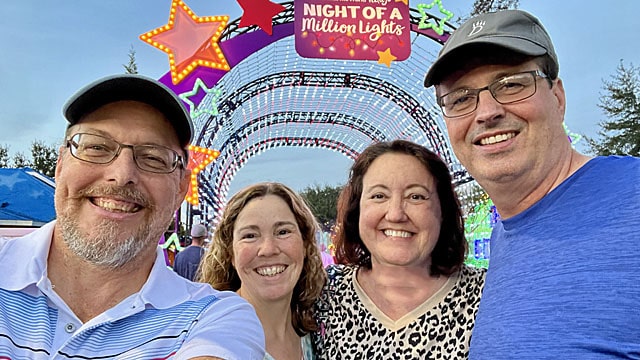 We had fun taking pictures with various backgrounds throughout the Village. My favorite was the selfie shown above taken by Kenny the Pirate.
Meeting Santa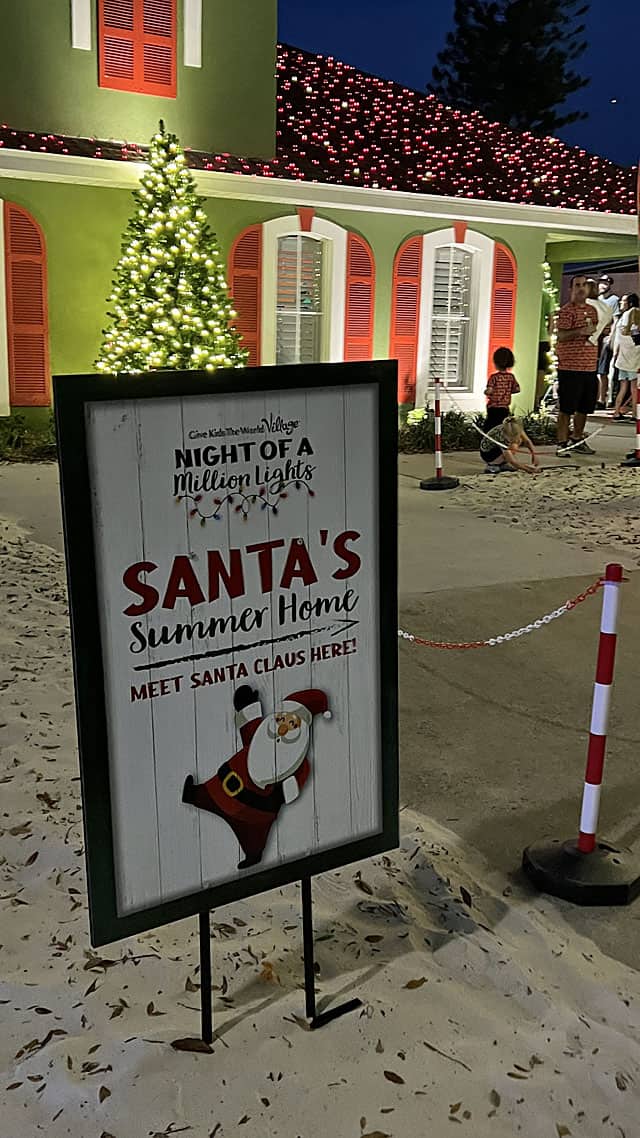 When traveling through Night of a Million Lights, guests can visit Santa in his house! Taking your picture with Santa is thrilling for kids of all ages!
Displays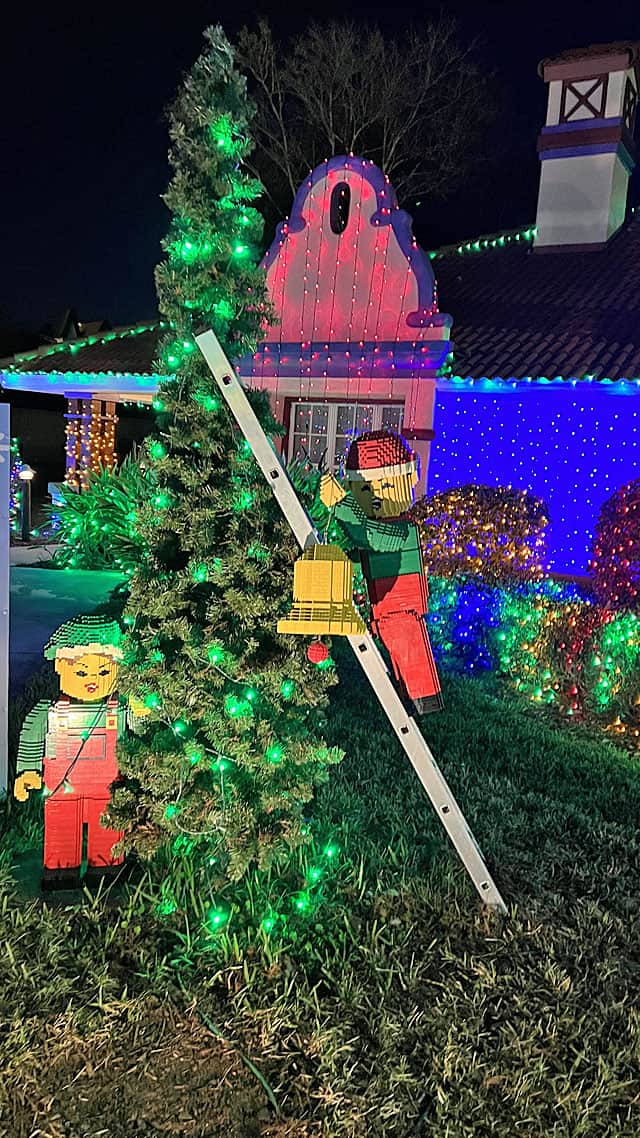 Houses and lawns around the lake were not only lit up but also all synchronized to music. I was blown away by this dazzling display and have never seen anything like it! Each area is sponsored by a company or person. Disney World is the largest sponsor.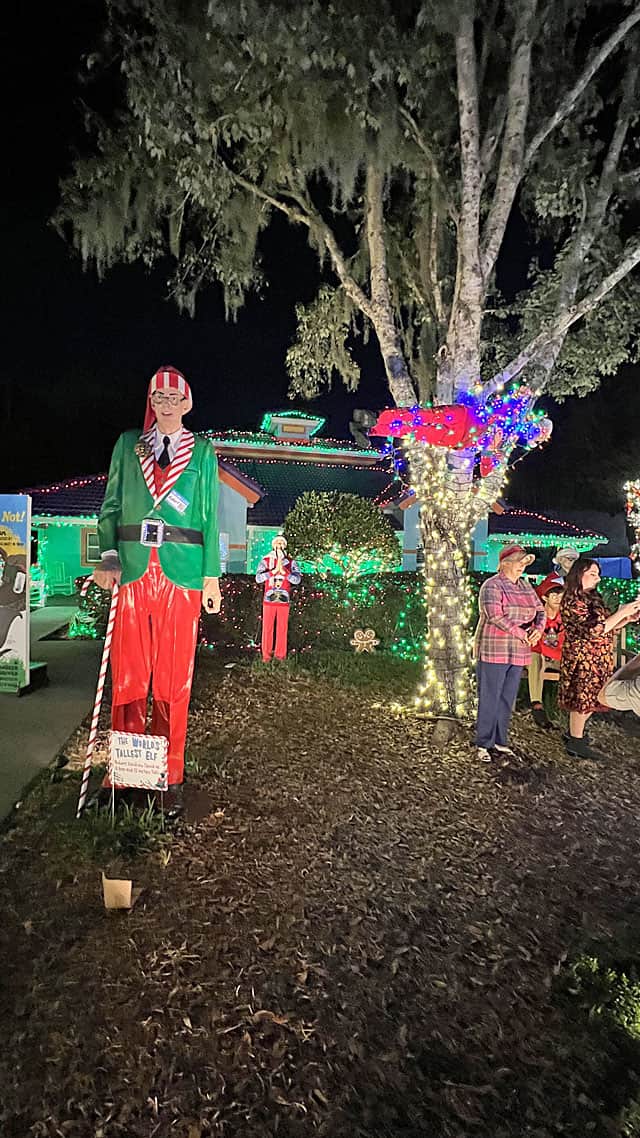 One of my favorite spaces is the Ripley's Believe it or Not house. "People" scattered throughout the yard looked so real, but they are actually wax figures! It was cool and a little creepy.
Tree Trail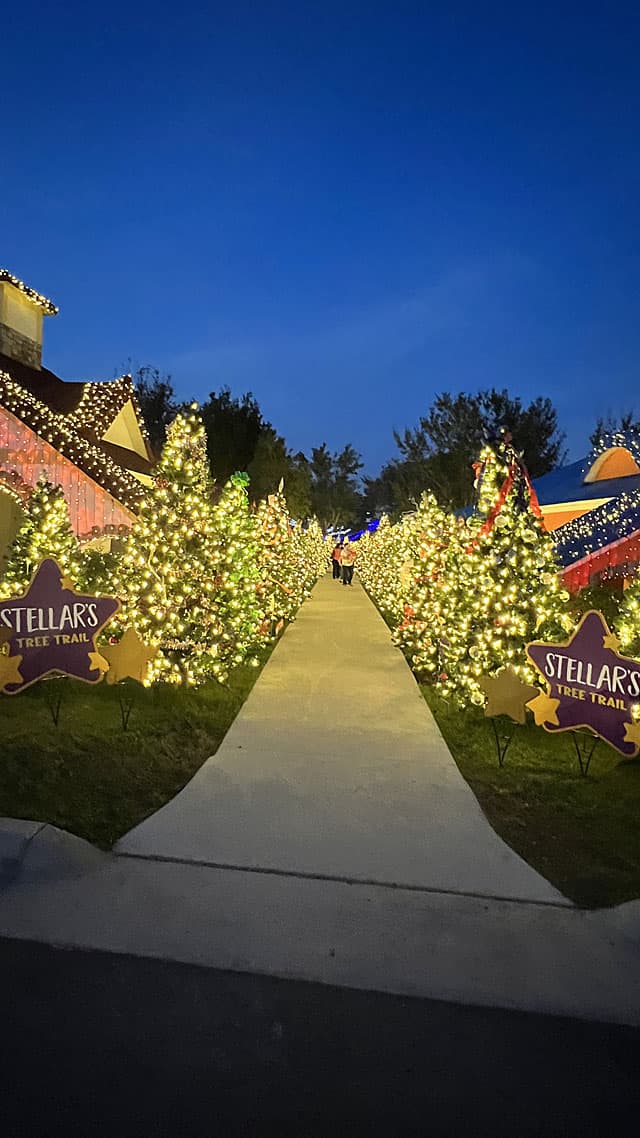 Various organizations sponsor and decorate trees. The entire trail was so beautiful!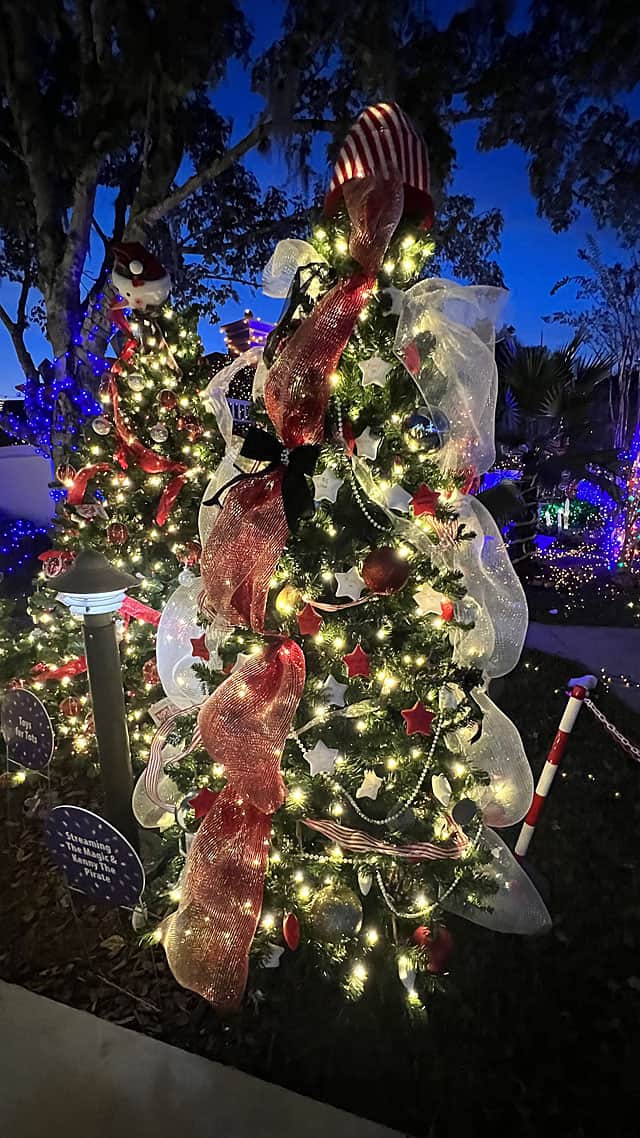 Last year, KtP Writers and Crew, along with Kenny the Pirate and Streaming the Magic, pitched in and sponsored a tree at Give Kids The World.
Our Evening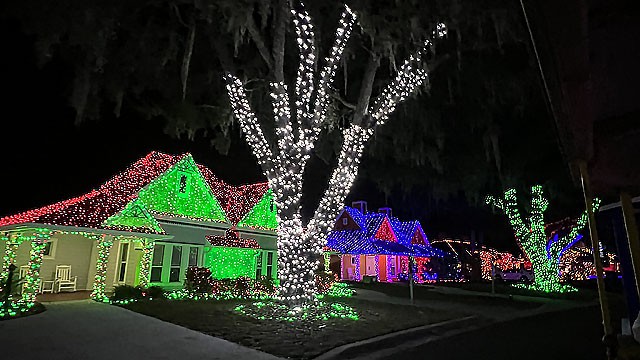 When my husband (Larry) and I (Susan) visit Orlando, we always try to meet up with Kenny the Pirate and his wife (Melinda). Kenny has a huge heart for this amazing charity so we were happy to visit it together in December 2021. When we parked the car, charter buses were waiting to take us to Give Kids the World Village. Everything was extremely organized.
Then, once we got off the bus, we made our way to the light show and festivities. Kenny shared with us that everyone working, including the bus drivers, were all volunteers. I couldn't even fathom how many hours or how much money it took to construct the lighted community.
It's All about Children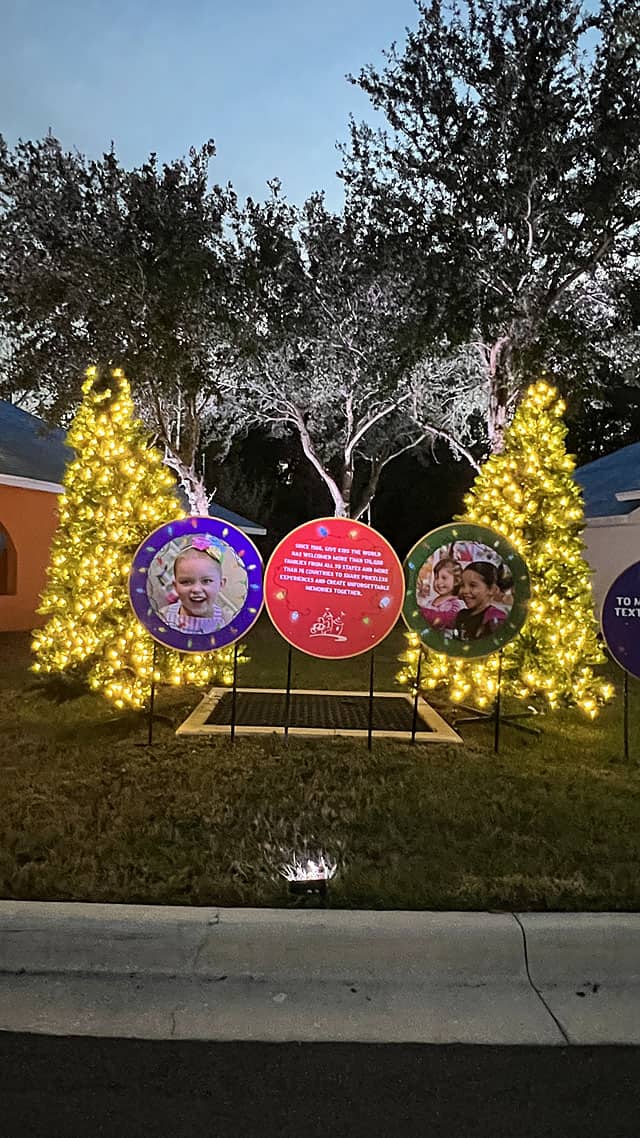 We have wonderful news! Give Kids the World Village is back to operating at full capacity! However, to remain focused on their mission to create life-changing experiences for wish families, they've decided to discontinue hosting Night of a Million Lights.
Nights of a Million Lights is cancelled to focus on granting life-changing experiences to wish families.
Giving to GKTW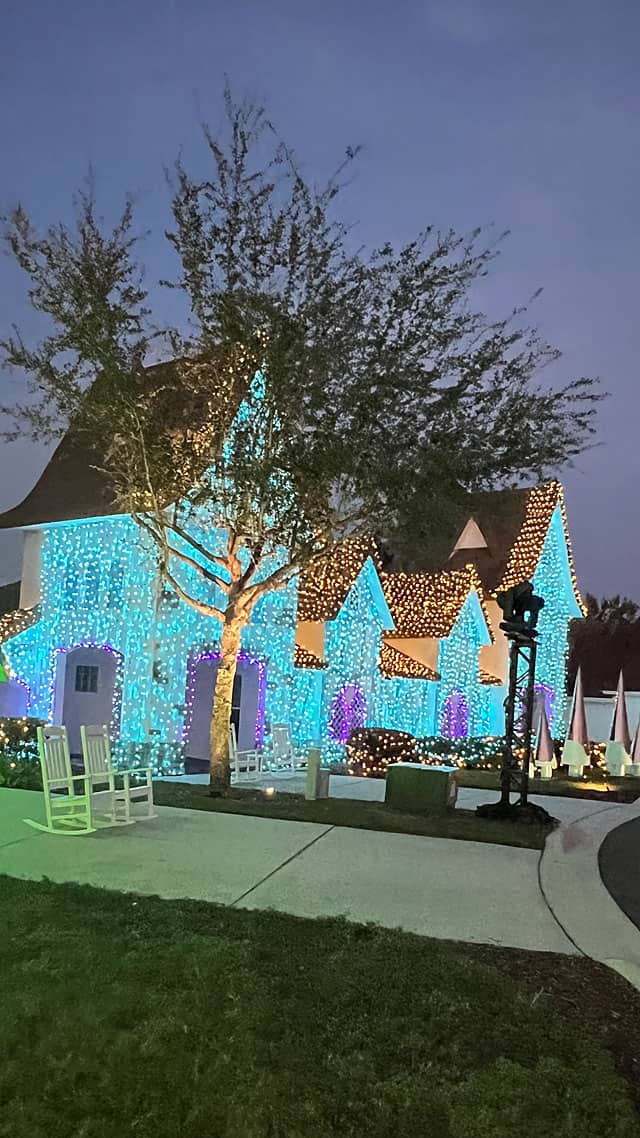 Kenny the Pirate has done many ride challenges as fundraisers to support Give Kids the World. He tracks the ride challenges on Twitter so be sure to follow him there.
If you would like to help Give Kids The World, please consider starting a Facebook Fundraiser or donate now. If you are interested in volunteering at the village, click here for more information.
Final Thoughts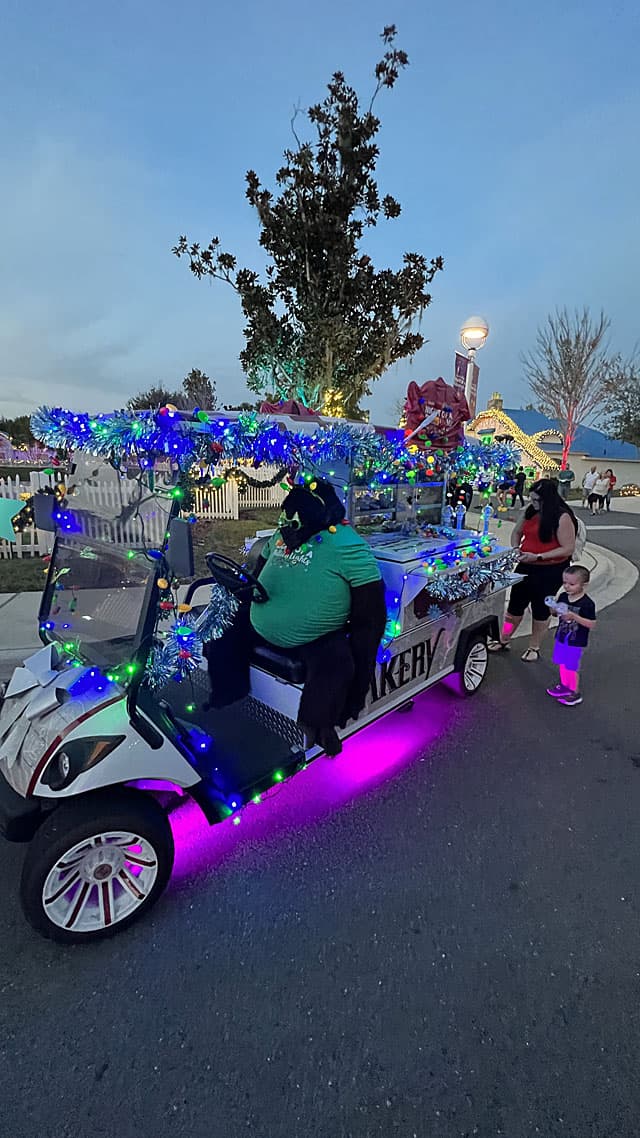 Hearing Kenny explain how Give Kids the World does everything in their power to make terminally ill children (and every child in their families) wish come true made my heart happy. In a world that seems so divided, it is endearing to see the entire Orlando community and sponsors come together to honor these precious children and their families.
Have you visited GKTW's Night of a Million Lights? What are your thoughts on it being discontinued? Please share your thoughts below or on our KTP Facebook page.