The Peter Pan meet and greet at Disney World is a bit different just a few weeks after his return to the Magic Kingdom. What do you think of the changes?
Magic Kingdom Characters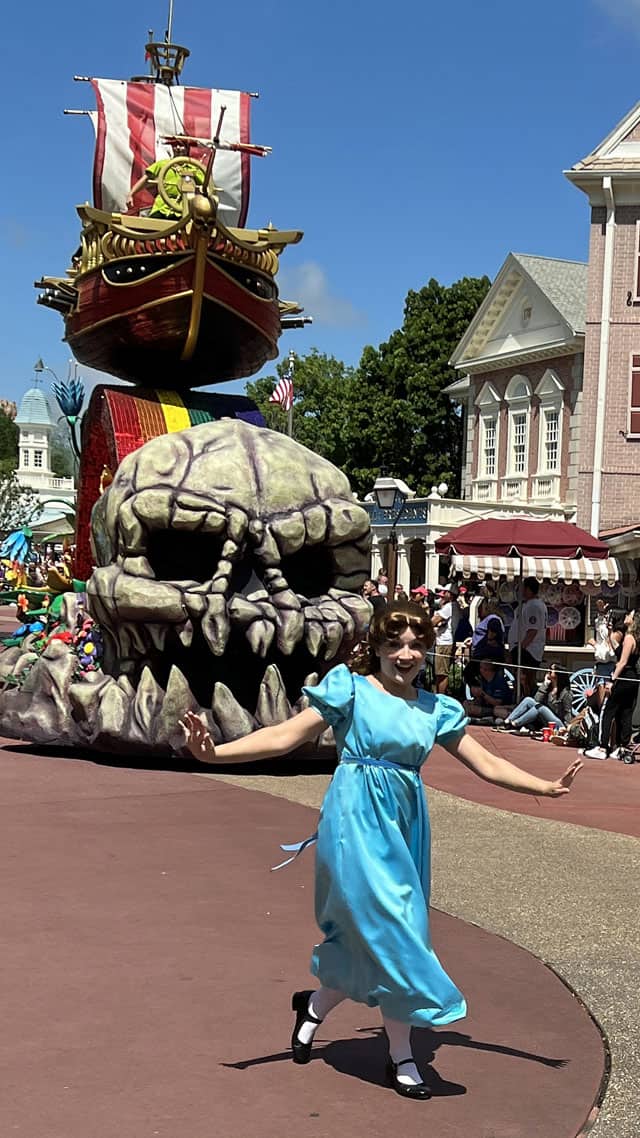 After a long two years, many of our favorite Magic Kingdom pals are back in the park again! While many have provided distant sightings, it is a breath of fresh air to get hugs and autographs again. Magic Kingdom definitely did not feel as magical without them.
As Disney chugs forward to resuming normal operations again, they continue to reintroduce characters into the parks. With health and safety protocols behind us and staffing issues kind of behind us, Disney is able to bring back pre-pandemic experiences.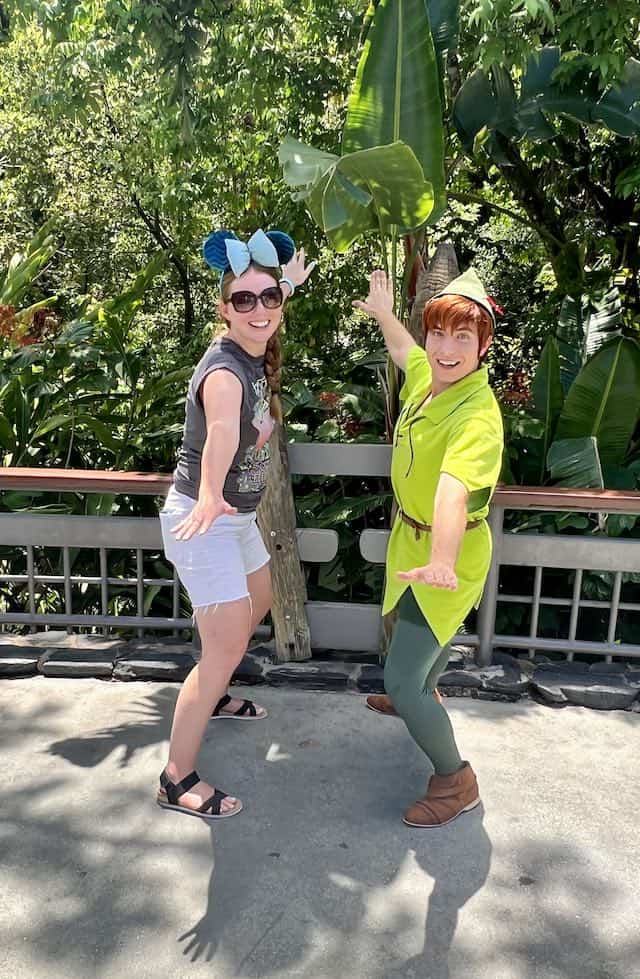 I (Monica) have taken 12 trips to Disney World in the last two years, and while I will never tire of riding my favorite attractions I was very excited to see so many friends out and about. Characters like Snow White, Peter Pan, Belle, Anastasia and Drizella recently joined the lineup of characters like Cinderella and Mickey Mouse at Magic Kingdom.
You can see how I met almost every character one morning at Magic Kingdom HERE.
Peter Pan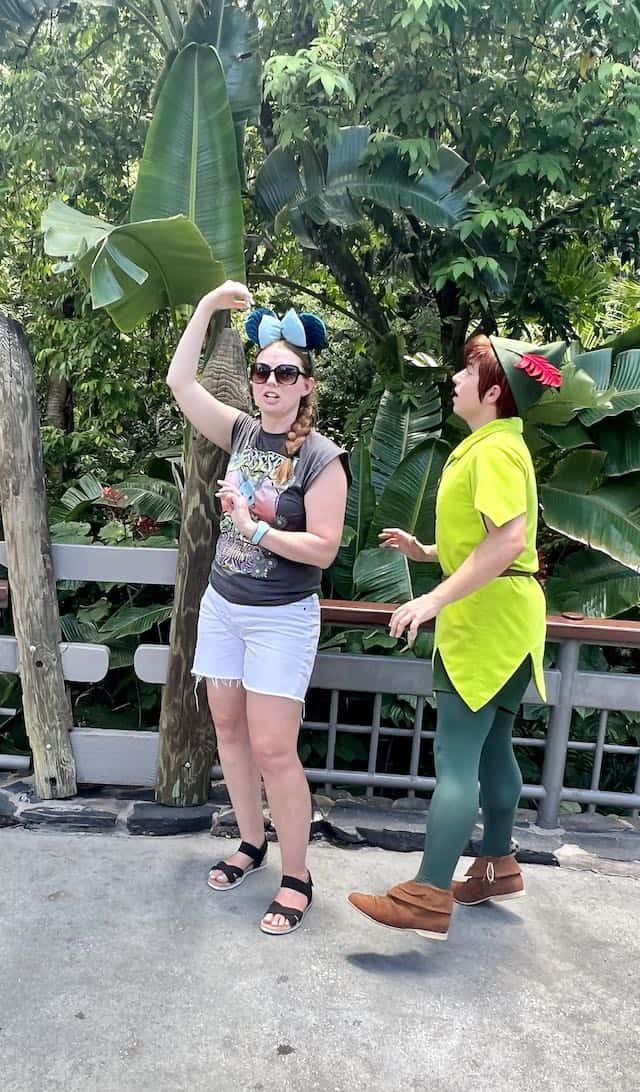 If you read my best tips and strategies for meeting Peter Pan, you know he has been meeting in Adventureland for the past 3 or 4 weeks. His spot was somewhat hard to find as there was no dedicated space.
Before the parks closed in March 2020, he met with Guests in Fantasyland near his attraction. There is a pretty awesome Never Land mural in the extended outdoor queue! So, you can imagine it was a bit strange to meet him in Adventureland instead.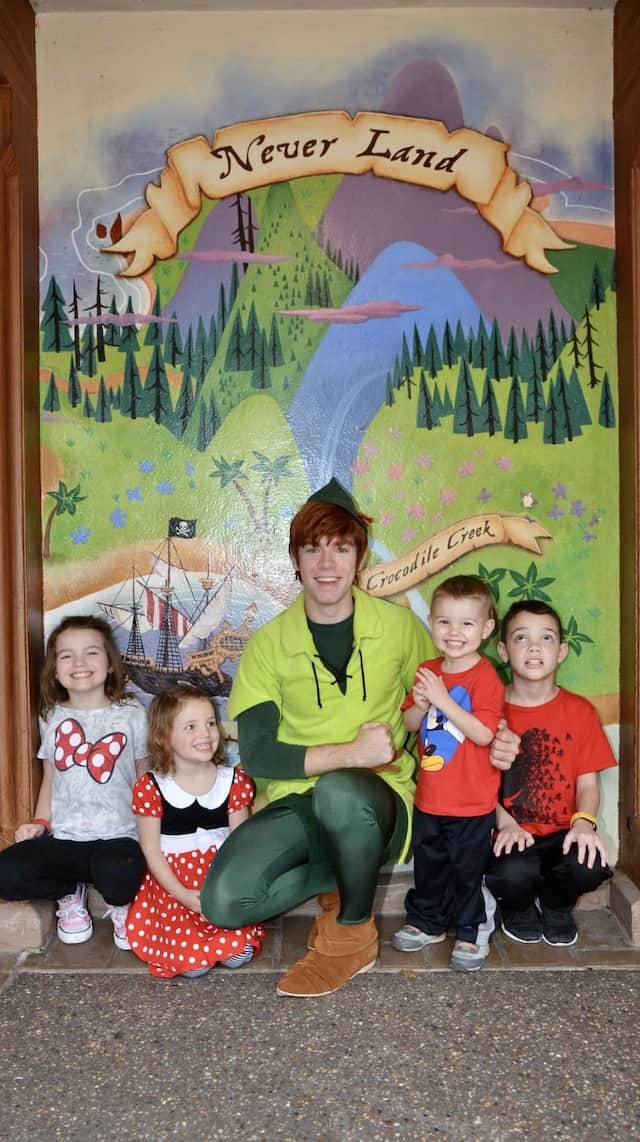 According to the My Disney Experience app, Peter Pan is back to greeting friends at his mural in Fantasyland!
"Peter Pan knows all about adventure! From pirates to pixie dust, every day's exciting when you never grow up!"
Why the change?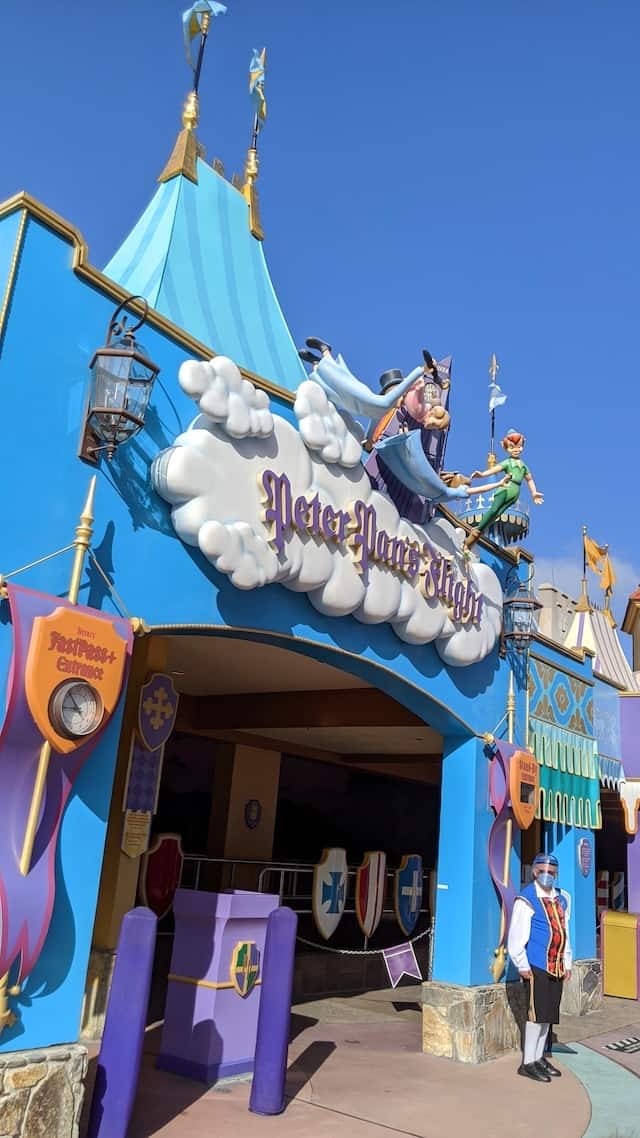 Peter Pan was meeting in Adventureland due to changes Disney was completing on the map. Instead of a reference to an Indian tribe, part of the map now says Never Land Tribe. Disney has been making many changes as of late to update scenes and attractions that do not meet their inclusivity standards.
You may recall the native tribe scene in the attraction itself, and it has been long speculated that Disney will remove it. What are your thoughts? Do you agree with changing the mural? Do you think the attraction is next?
Let us know in the comments below and on Facebook.