Many of our favorite friends are back at Magic Kingdom! Here is the best strategy and our tips for meeting Disney World characters.
Magic Kingdom Friends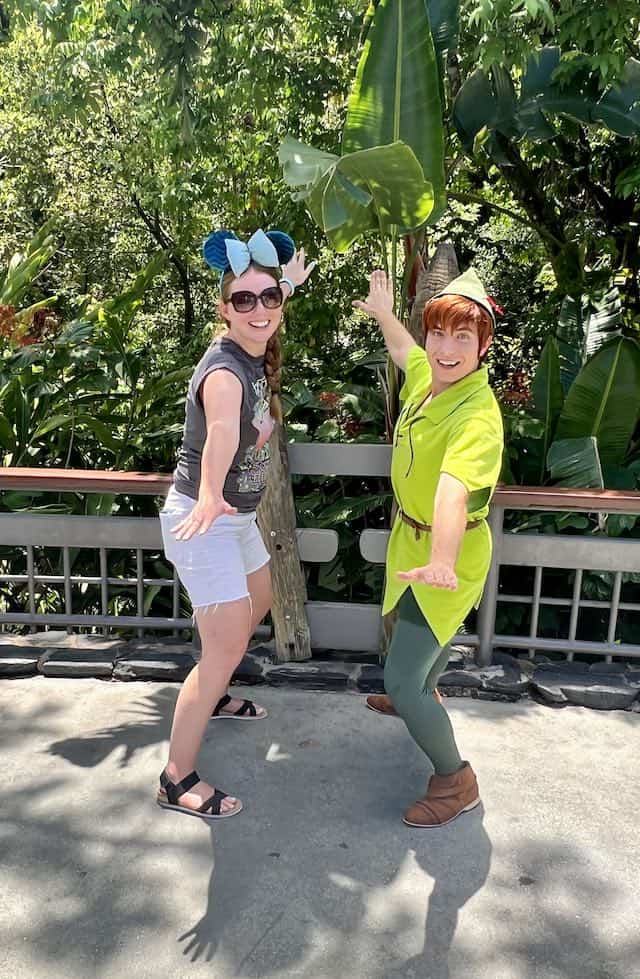 After a long two years, many of our favorite Magic Kingdom pals are back in the park again! While many have provided distant sightings, it is a breath of fresh air to get hugs and autographs again. Magic Kingdom definitely did not feel as magical without them.
As Disney chugs forward to resuming normal operations again, they continue to reintroduce characters into the parks. With health and safety protocols behind us and staffing issues kind of behind us, Disney is able to bring back pre-pandemic experiences.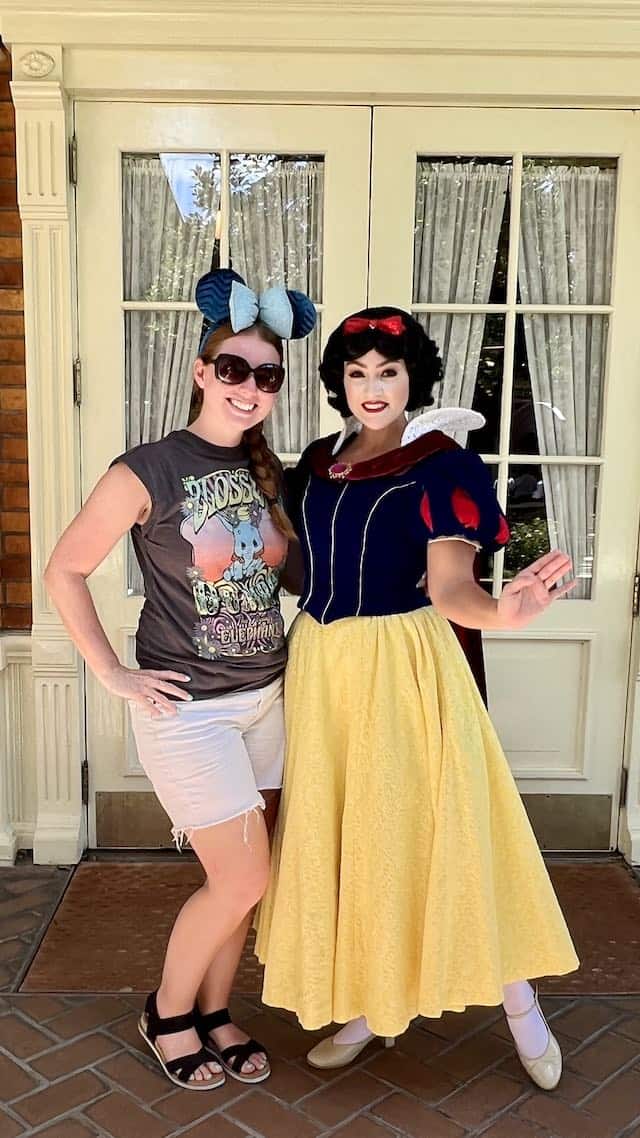 I (Monica) have taken 12 trips to Disney World in the last two years, and while I will never tire of riding my favorite attractions I was very excited to see so many friends out and about. Characters like Snow White, Peter Pan, Belle, Anastasia and Drizella recently joined the lineup of characters like Cinderella and Mickey Mouse at Magic Kingdom.
I made it my mission to experience as many character meets as I could in one morning! For reference, this occurred in late July shortly after the return of many of these characters. Unfortunately, I was just a few days shy of meeting Merida, so this plan will not include her. Here is what I found worked best for meeting all of these wonderful friends.
Tip #1 Plan ahead of time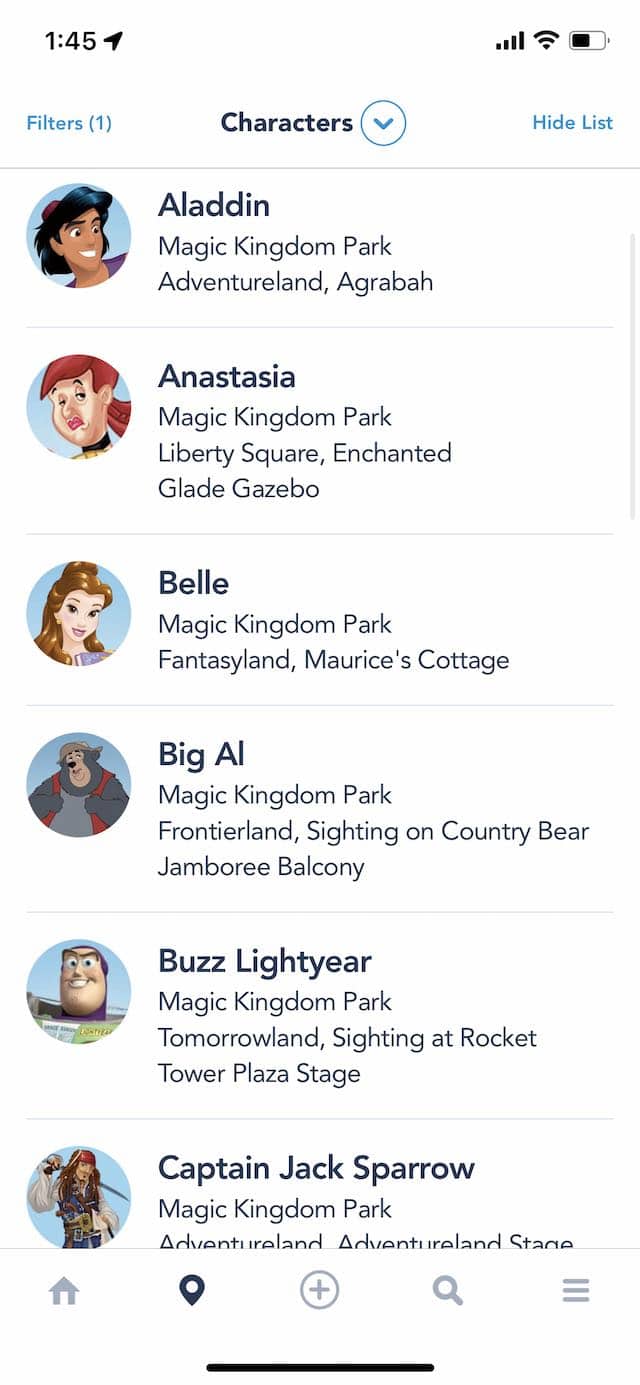 Figure out which characters your travel party wants to meet, take a look a their schedule, and plug them into your touring strategy. If you are not an experienced Disney World traveler, it can be a bit hard to plan off the cuff. Taking the time to prepare ahead of your trip will help greatly.
You can find character schedules in a few places. On the My Disney Experience app, click on the location pin at the bottom of your screen. Then, click on the arrow at the top to select the Character category. You can filter by park. A list will populate with all the character meets planned for that day.
If you click on the character, it will show where they meet and their schedule. If you hide the list you will see a map of park. From there you can zoom around to see where exactly they are meeting.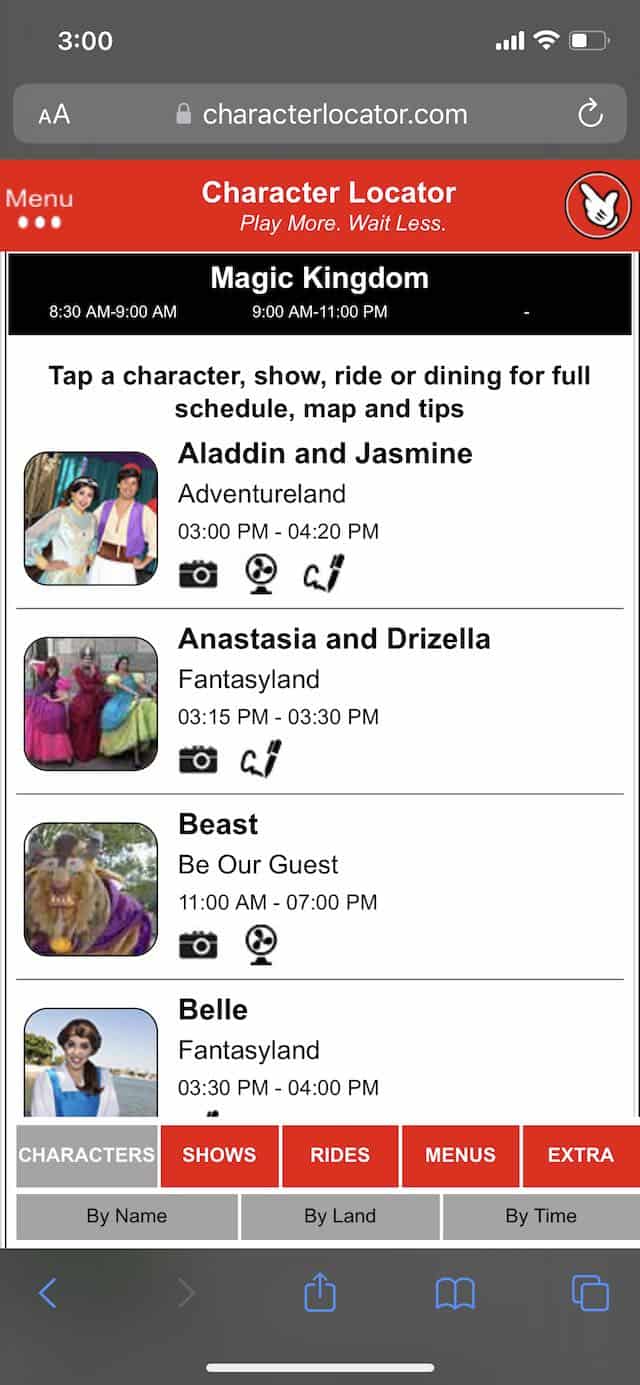 You will also find character schedules on Character Locator. If you click on Magic Kingdom and then on Characters, their schedule and location will occur. There are also some other helpful pieces of information like if they sign autographs, if Lightning Lane is offered, and if there is a PhotoPass photographer.
If you are putting your touring strategy together on Character Locator, you can add characters on your plan! This will help you see how everything fits together so you can have the most magical day ever.
Do note that the schedule may change from day to day, so do the best you can to plan ahead of time but you may need to be flexible.
Tip #2 Be there early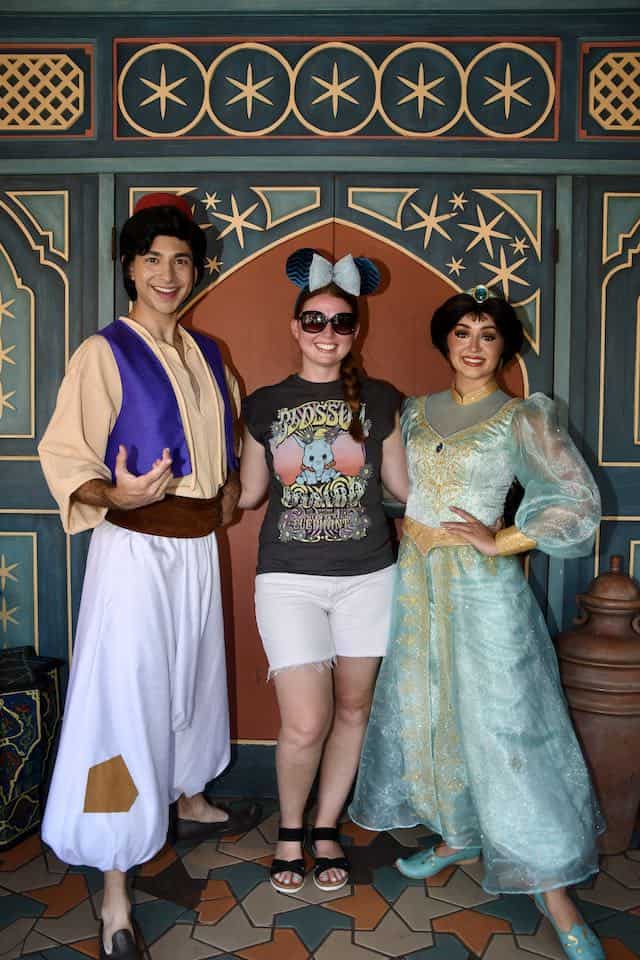 Characters typically only meet during the day. Most will begin meeting around 9:30 am and be done by 4:30 or 5:00 pm. The Lightning Lane meets like Mickey, Minnie, and the princesses will last longer into the evening, so I would plan to do those later after these less formal meets are done for the day.
We always recommend getting to the parks early anyway, but here is why it is especially important. You can do a couple attractions before most of the meets begin! If you are staying onsite you can easily complete 2-3 attractions and then head to the first meet of the day. I rode Peter Pan's Flight and it's a small world during Early Entry on this particular day. I could have easily ridden Big Thunder Mountain or one of the Adventureland attractions before heading over to meet Captain Jack Sparrow.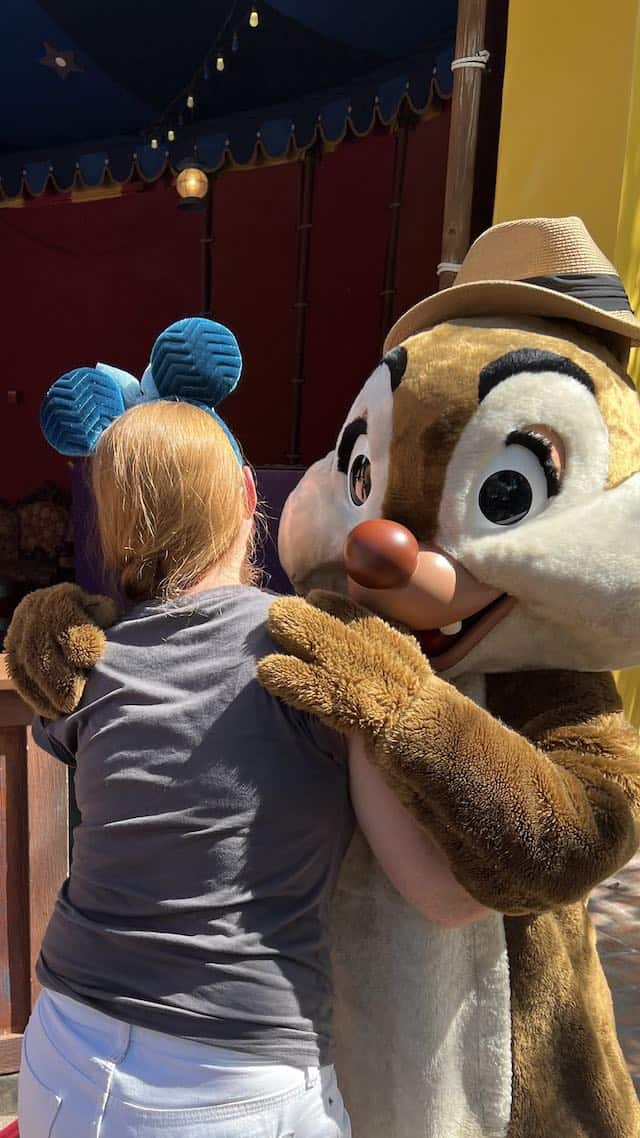 Not only do you want to be in the park early, but you also want to line up for the character meet early. If the line gets too long, Cast Members will cut the line off, and you do not want to have change your strategy around if you don't make it for one of the scheduled meets. Lining up 10 minutes early will suffice for most of the meets.
But, if you are not early that is still okay. On the day I was there, the line did not get very long – especially for the earlier times. I arrived about 5 minutes into the Anastasia and Drizella meet, and there was only one other family in front of me. Chip & Dale's meet is so secluded most people probably don't even realize they are meeting.
Your day may look a bit different, but I was very encouraged to see that it did not take me long at all to meet these characters and go about my day.
Tip #3 Have fun and be in the moment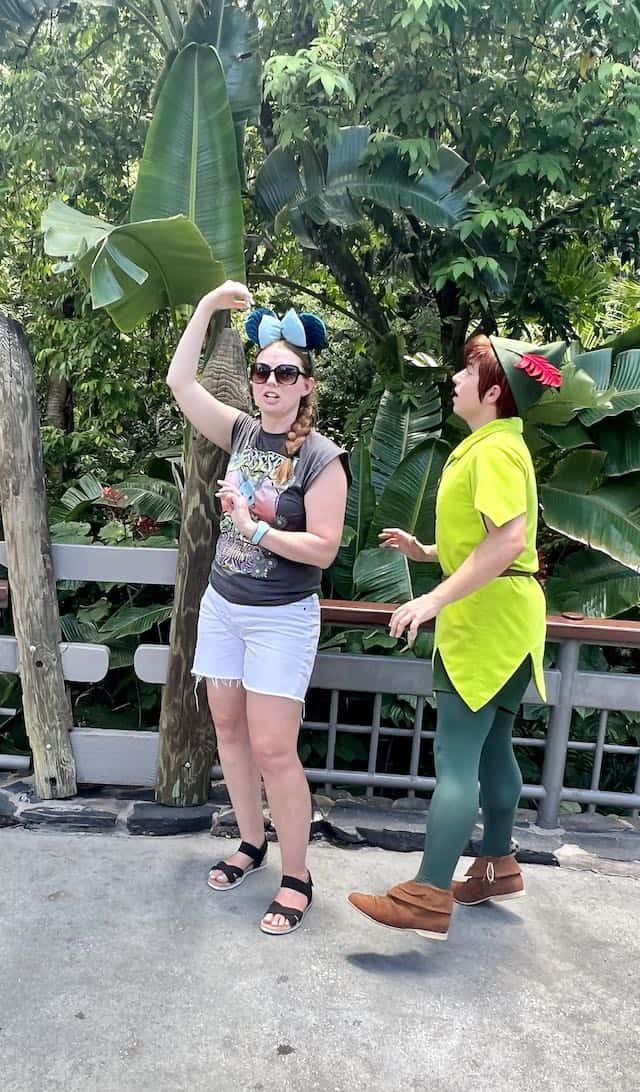 I cannot stress this tip enough! Have fun! Be in the moment and enjoy these character interactions. They have been absent for far too long!
I told Peter Pan I wanted to go to Neverland with him, so he made sure I was thinking happy thoughts and that I had my faith, trust, and pixie dust. I showed him the pixie dust Tink sprinkled on me in the queue for Peter Pan's Flight. Off we flew! It was a very special moment and reminded me why I love the Disney magic so much.
The best strategy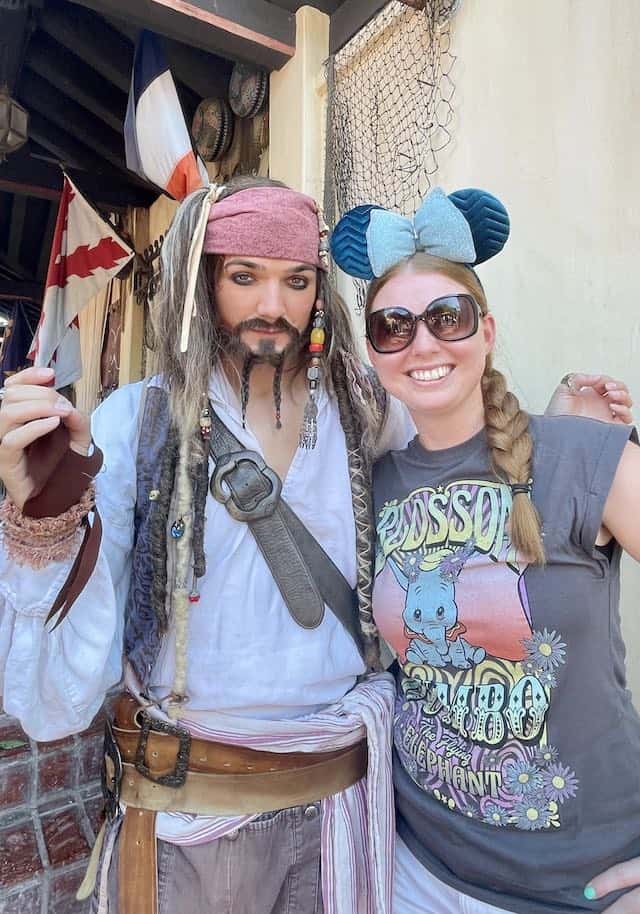 So, what did my morning look like locating all these characters? Like I said before, schedules and other unforeseen circumstances may mean your day looks different than mine. However, here is the order I completed the meets and other things I did along the way.
8:00 Arrive at Magic Kingdom and take photos on Main Street (obviously!)
8:15 Join the crowd rope dropping Fantasyland (reminder only Fantasyland and Tomorrowland are open for Early Entry)
8:30 Walk (quickly) to Peter Pan's Flight and ride at 8:35
8:45 Ride it's a small world
9:00 Rope drop Frontierland or Adventureland for one ride. I chose to head straight to Captain Jack Sparrow's meet to be first in line. You could easily ride Big Thunder Mountain or Pirates of the Caribbean before and still be one of first Guests in line.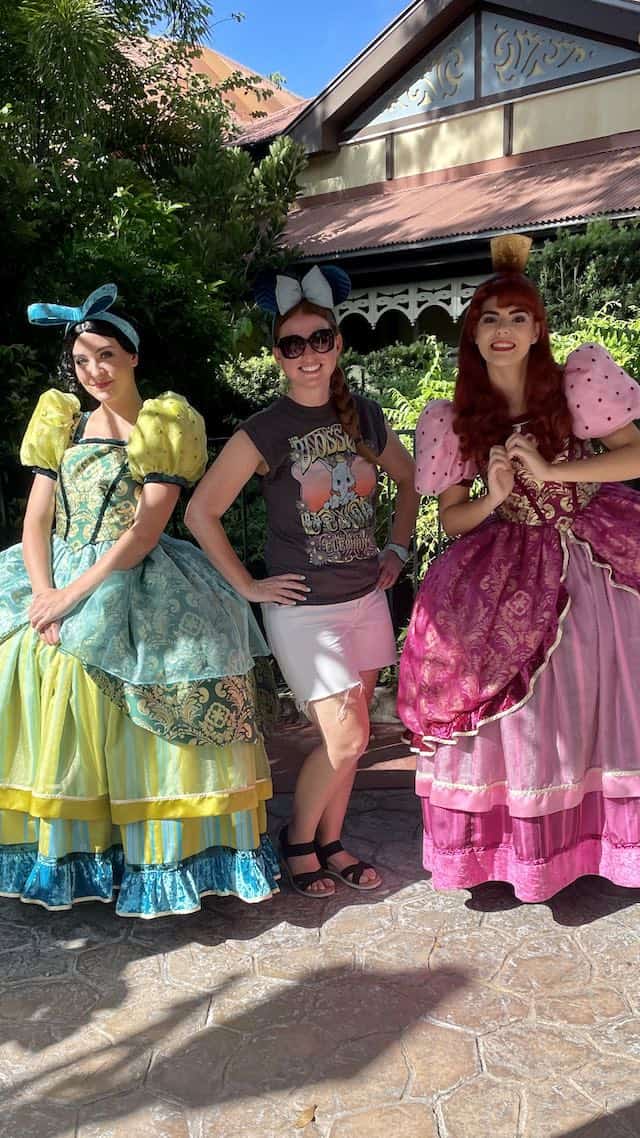 9:30 Meet Captain Jack Sparrow (first scheduled meet was 9:30)
9:35 Watch Aladdin and Jasmine ride the Magic Carpets with a lucky Guest before their first meet of the day (scheduled for 9:35). There were only 2 groups in front of me.
9:50 Meet Anastasia and Drizella at the Liberty Square Gazebo (first scheduled meet was 9:45). There was only one family when I arrived.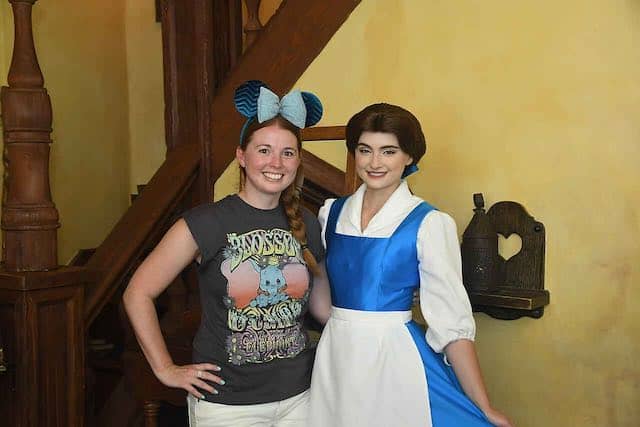 9:55 Head to Belle's cottage in Fantasyland to meet Belle in her provincial dress (first scheduled meet was 10:00). I was first in line.
10:10 Ride Little Mermaid, Dumbo, and Barnstormer with no wait. Chip & Dale did not have a meet scheduled until 11:00 am, so I grabbed a snack and sat down for a little rest.
11:00 Meet Chip & Dale. There was no wait! Dale grabbed my hat and put it on to get some respite from the hot summer sun!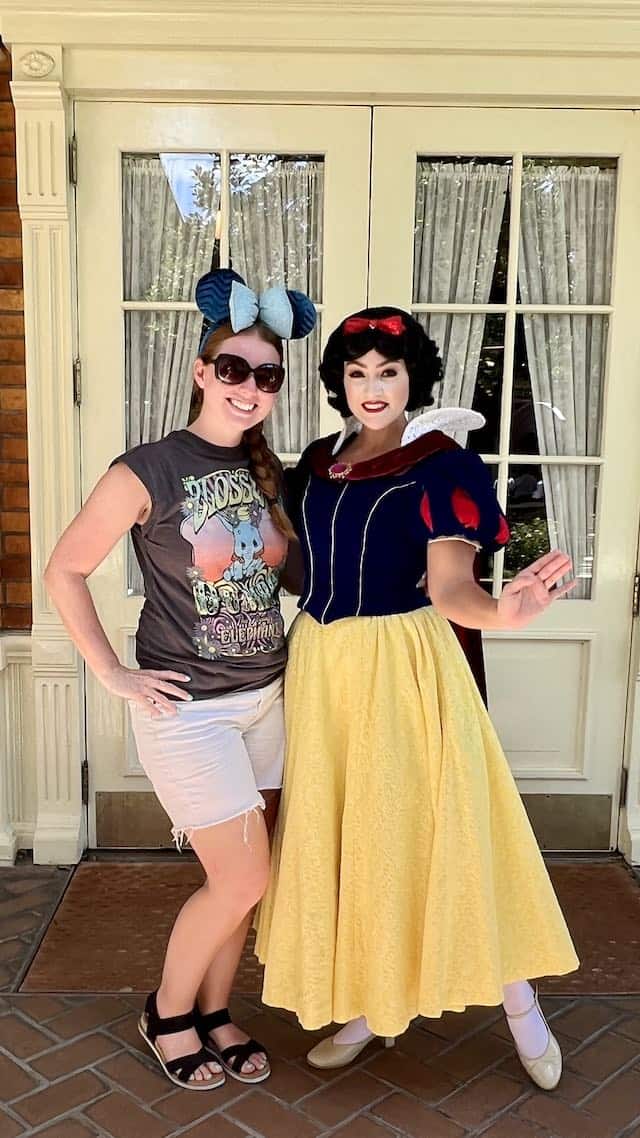 12:10 Attempted to meet Peter Pan by Sunshine Tree Terrace in Adventureland, but he did not show up at this scheduled time. I waited for an extra 20 minutes before leaving the area.
1:25 Finally met Peter Pan 10 minutes after his next scheduled set. That Peter must have been in Neverland and lost track of time! There was quite a crowd waiting for him, so I was glad to get there a bit early. His meet was scheduled for 1:15 and I arrived at 1:00 pm.
2:15 Meet Snow White. I caught her at the end of her last set at 1:45 but the line had already been cut off, so I decided to sit in the shade and relax for a bit. Several other people had the same idea, and a line of about 10 parties already formed before she came out at 2:15. I was first in line.
Final Thoughts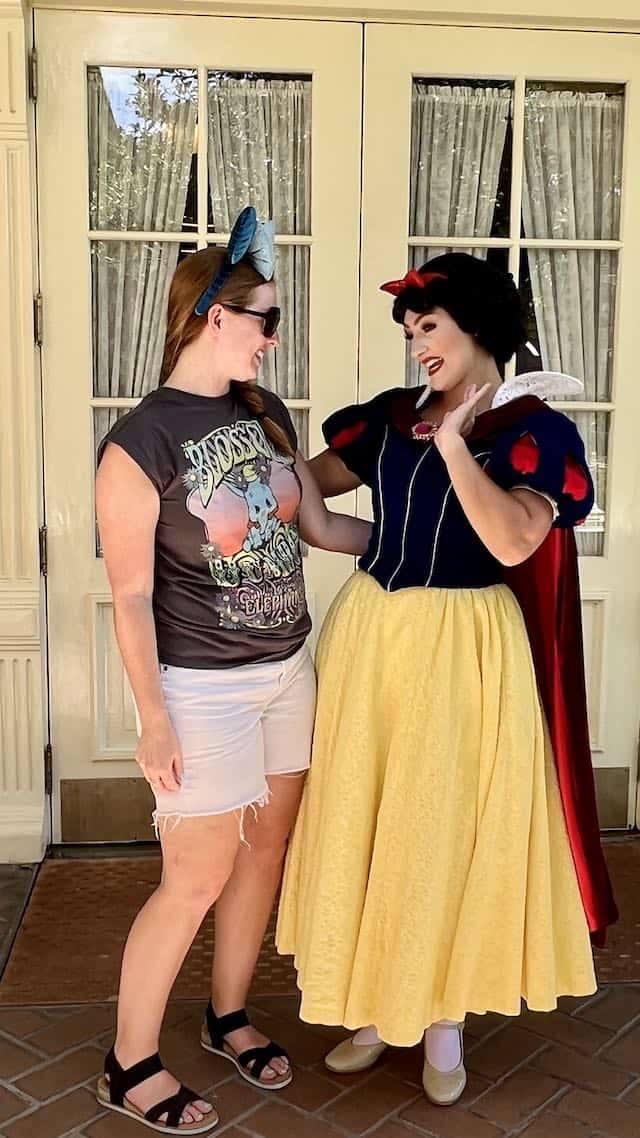 I managed to meet every character that has a scheduled meet in one morning! I was even able to get 5 rides using standby and multiple breaks in. If you are using Genie+ you could work in a few more attractions.
I am under the impression many Guests may not be fully aware that character meets are back to normal or that these pop up characters are even available. It is my hope that by reading about my experience you may be encouraged to meet a few of your favorite friends!
Have you met any characters since they returned? Share your experience with us in the comments below and on Facebook.
Are you planning a vacation? Reach out to our trusted travel agency sponsor Authorized Disney Vacation Planner
Mouse Class Travel
!