We always appreciate some tried and true favorites. One booth in particular continues to be a Food and Wine staple. Plus, you will be happy to hear this bit of good news regarding the soup!
Food and Wine Festival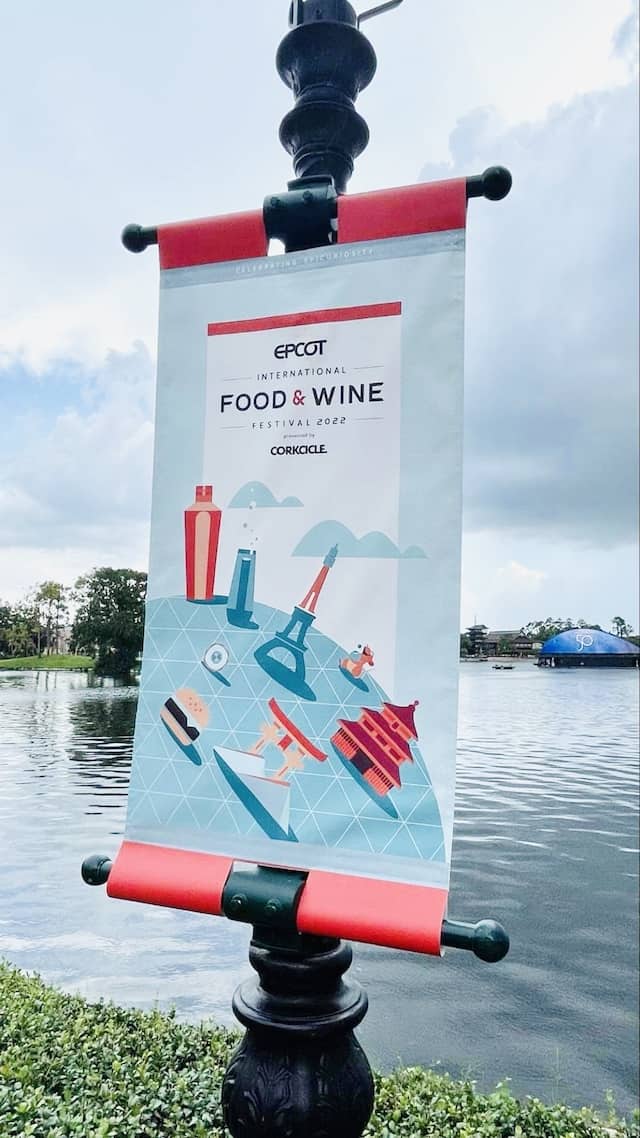 Epcot's International Food and Wine Festival is the chance to let your inner foodie out! As the name suggests, Disney offers up some fantastic food and drinks from all over the world.
Not only are there amazing dishes, but you can also enjoy concerts, scavenger hunts, and other entertainment. This makes it a festival the whole family can enjoy! I encourage you to not skip Epcot with kids. Here are some of my best tips to help you manage festivals with young ones.
Canada Booth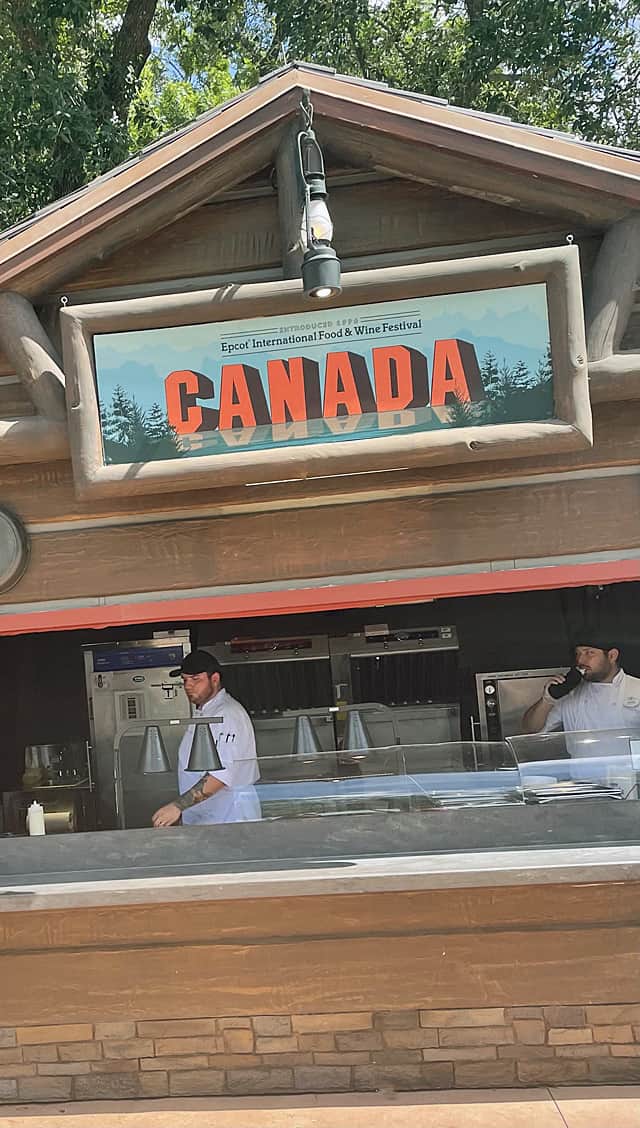 Disney changes up the booths and booth offerings every year. This year there are more then 60 new dishes to try out at Food and Wine! If you are like me, however, you are happy to see one staple remain year after year: the Canada booth.
Disney takes some of Le Cellier's favorites and offers smaller portions during the festival. This is great for those of you would rather snack at Epcot instead of sit down somewhere for a meal.
The cheddar soup and filet remain on the menu this year, and I am so happy about it. While I love trying new and exciting food, I always love to come back to my favorites.
Filet Mignon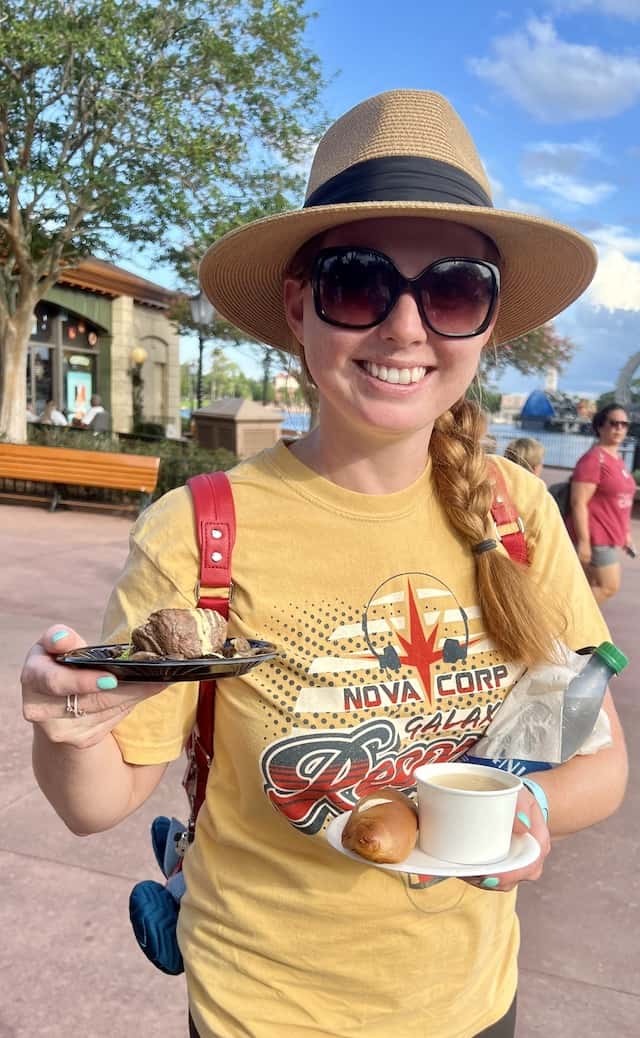 The "Le Cellier" wild mushroom beef filet mignon with truffle butter sauce is as excellent as I remember. The inside is so tender and cooked to a perfect medium, and the mushrooms and butter sauce add other taste elements to the dish.
It is 4 oz and priced very reasonably, so this is a great value for what you receive!
Cheddar Soup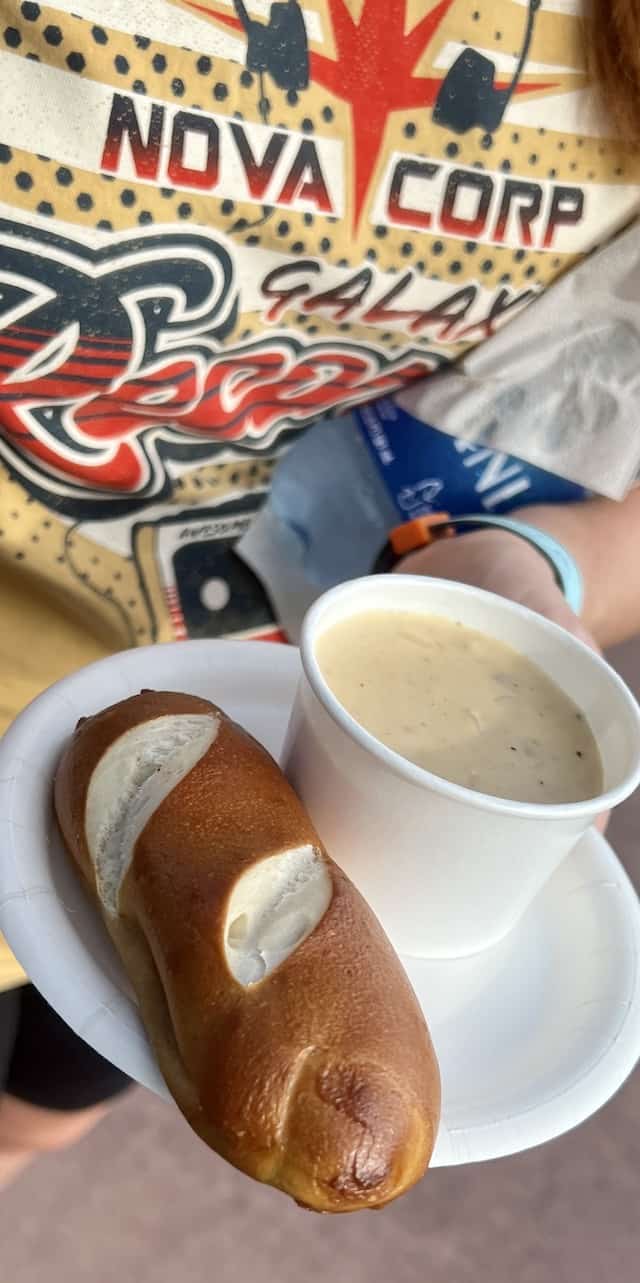 The Canadian cheddar and bacon soup is another dish from Le Cellier that makes its way to the festival booth every year. I don't care how hot it is outside, I will grab this soup anytime I pass the booth! In fact, I just enjoyed it twice this past weekend despite the hot and humid weather.
This soup is comfort food at its best. I love dunking the pretzel roll in the soup, and you will be happy to hear the "regular" pretzel roll remains on the menu. It appears the change Kate experienced earlier was a temporary supply issue that has since been resolved.
The pretzel roll remains with the cheddar and bacon soup.
Do you love Canada's Food and Wine staples, or do you wish Disney would offer some new dishes? Are you happy the original pretzel roll stays with the soup? Let us know in the comments below and on Facebook.