Epcot International Food and Wine Festival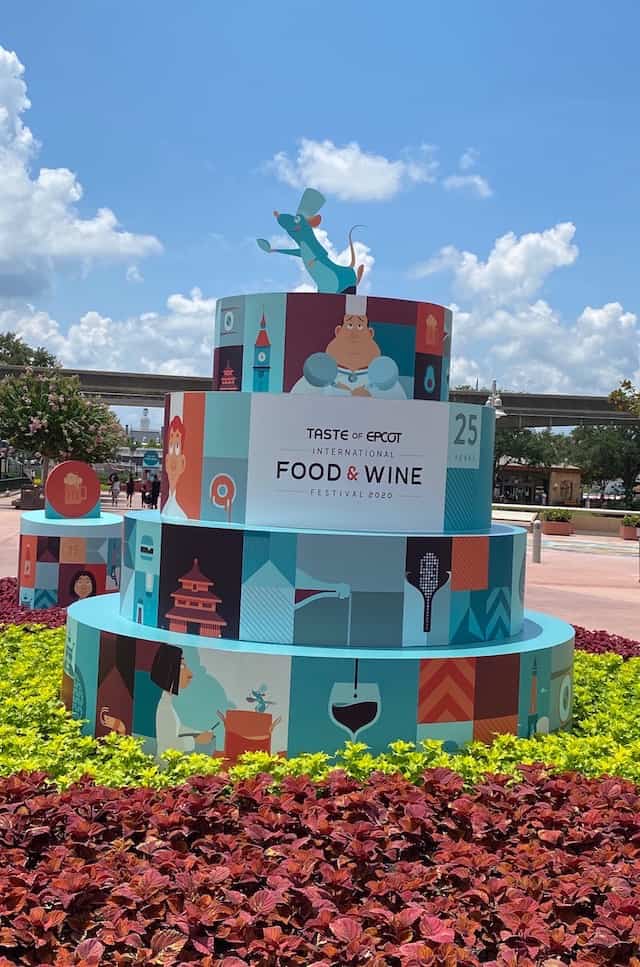 This year's Epcot International Food and Wine Festival has arrived! Festivities kicked off on July 14, 2022.
We here at the Kenny the Pirate writing crew are eating our way around the Global Marketplaces to help you, dear readers, make informed choices before putting your precious Disney dollars to work.
The Fry Basket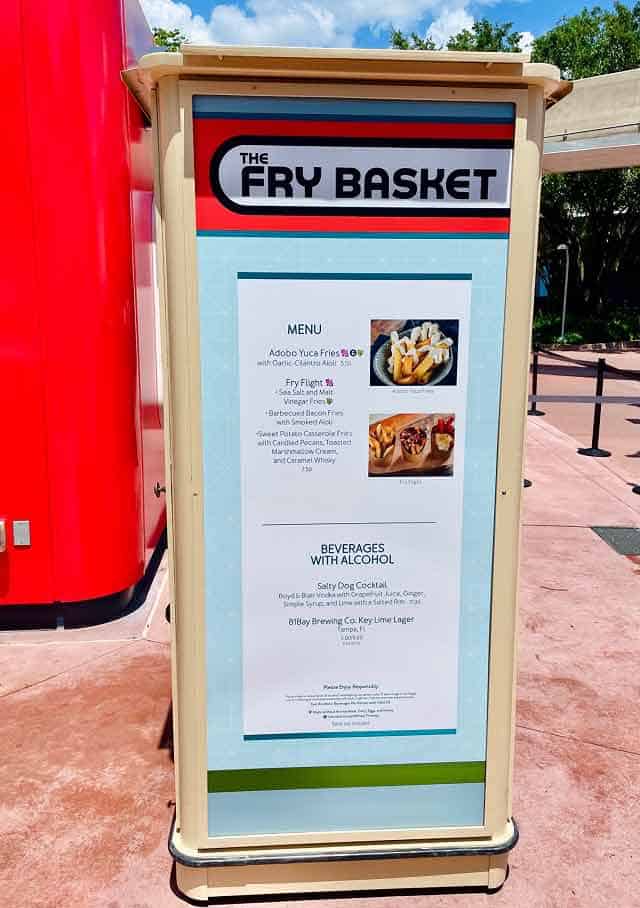 The menus and food offerings at the Epcot festivals are ever-evolving, which is both a blessing and a curse. There is always something new and exciting to try. On the other hand, if you have a favorite dish, it may not return the following year.
The Fry Basket is one of Food and Wine's new offerings. It is located near Test Track. This Global Marketplace serves up, you guessed it, FRIES!
Get There Early!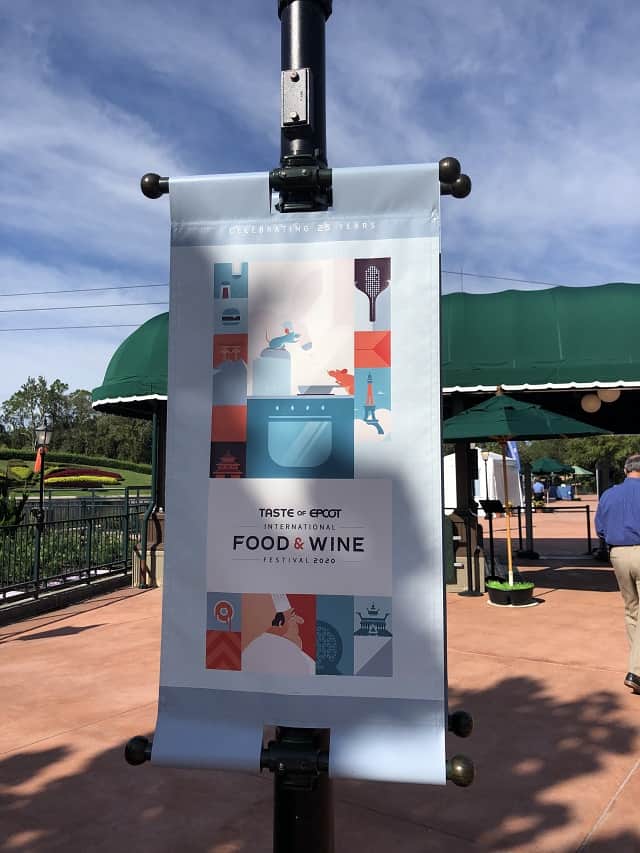 Since the fry basket is a newcomer, it has drawn a lot of curiosity. This, combined with the popularity of fries in general, has generated lengthy waits.
In fact, the Fry Basket has already run out of fries more than once since its opening. If you plan to visit before the hype wears off, I strongly recommend stopping by early.
The Fry Flight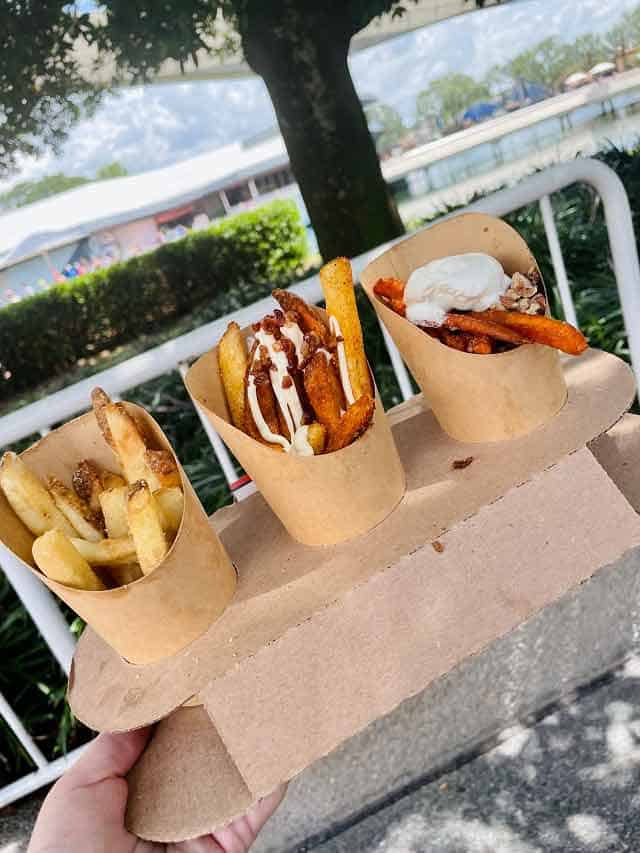 We ate everything the Fry Basket had to offer! One of the offerings is the Fry Flight. The flight comes with 3 flavors of fries: Sweet Potato Casserole, Sea Salt & Malt Vinegar, and Barebeccued Bacon.
The Fry Flight can be purchased for $7.50. It is a sharable portion, so this is a pretty decent value. I split it with 2 other people, and we all felt we had plenty.
I (Katie P) cannot make guarantees that this will always be the case, but when I was there, Cast Members were allowing guests to order just one specific fry flavor if they preferred to do so. This might come in handy for those of you who are not into some of the flavors but want to try the others.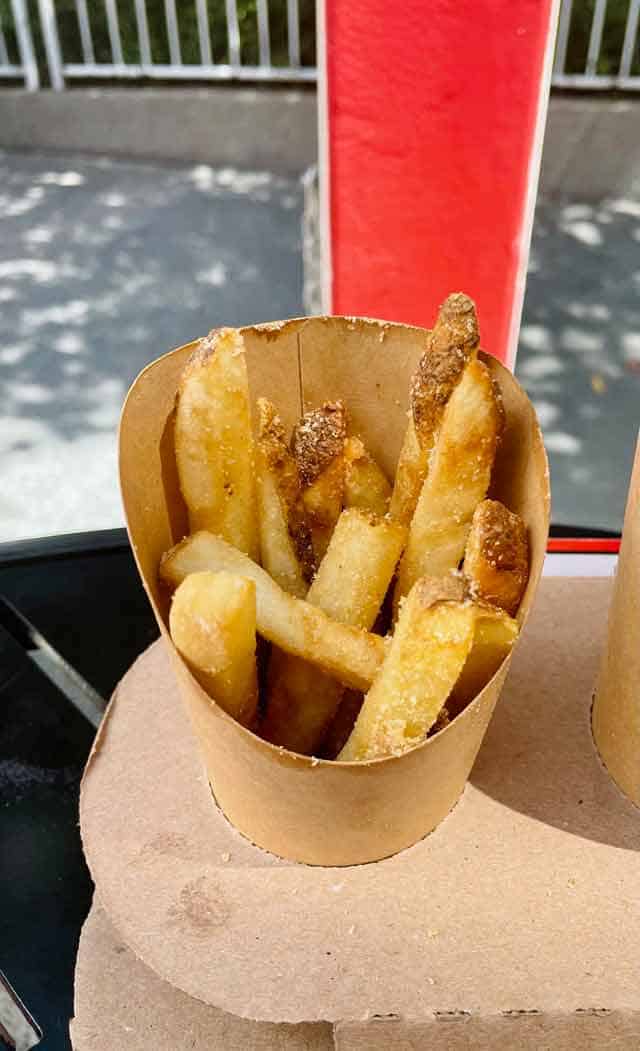 I really loved the Sea Salt & Malt Vinegar fries. They had a good balance of salt & vinegar. However, if you do not like the potato chip flavor, you will not enjoy these. The flavor profile is very similar.
The Sweet Potatoe Casserole fries were absolutely delightful from a flavor standpoint. The marshmallow topping was really fun, too. If you like sweet potato fries and sweet potato casserole, these are for you.
I did not enjoy the Barbecued Bacon fries. They were alright with the topping, but by themselves, they were not great. If I get the Fry Flight offerings again, I will stick with either Sea Salt & Vinegar or Sweet Potatoe Casserole.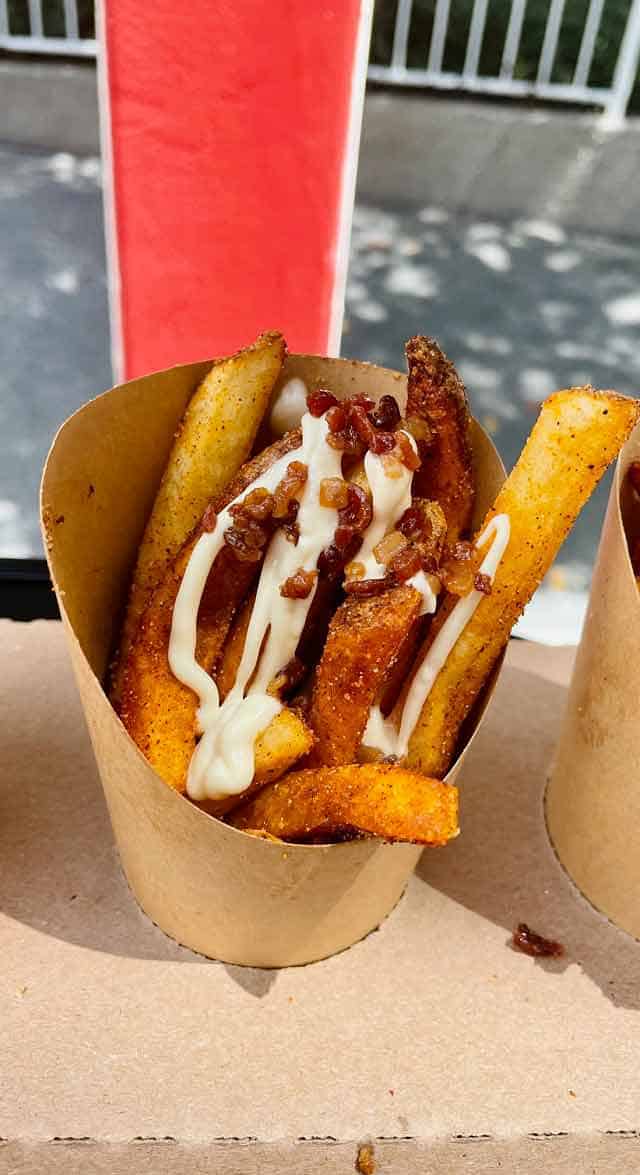 I will also say that my batch was not particularly crispy. They were fresh and hot, as the Fry Basket Global Marketplace had JUST reopened after having to shut down for a bit for lack of fries. However, they were not crisp and instead had a consistency similar to steak fries.
Your experience may vary, and while I enjoyed them, if you like a crisp fry, these may not meet your expectations.
Adobo Yuca Fries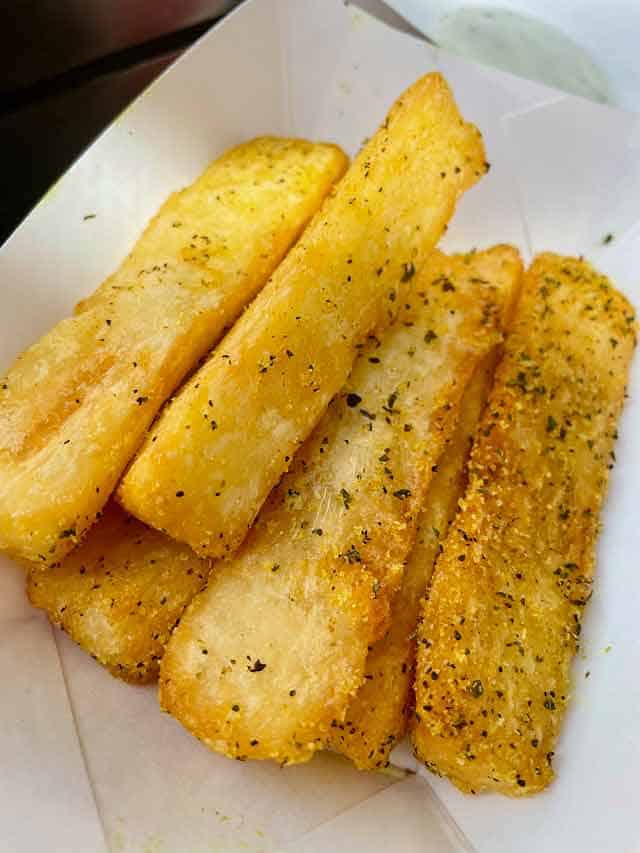 I typically like yuca fries and find myself ordering them when they are available. So, I had to try these Adobo Yuca fries as well. They are $5.50 and come with garlic-cilantro aioli. I asked for it on the side.
These were relatively typical tasty yuca fries. I liked them, but they are not very different than what you can find in local restaurants. Are they good? Yes! Is it something that will feel like a uniquely Disney festival item? Probably not.
If you are torn and want something a bit more unique, I'd go for the Fry Flight! If you love yuca and don't care about the unique factor, these are a solid choice.
Have you tried the Fry Basket at Epcot International Food and Wine Festival? Do you have plans to? Let us know in the comments. Or you can also join the conversation on Facebook.