This Disney legend had never written a song before Walt gave him the job but ended up writing some major hits! Read on to learn about this amazing Imagineer.
Legends Series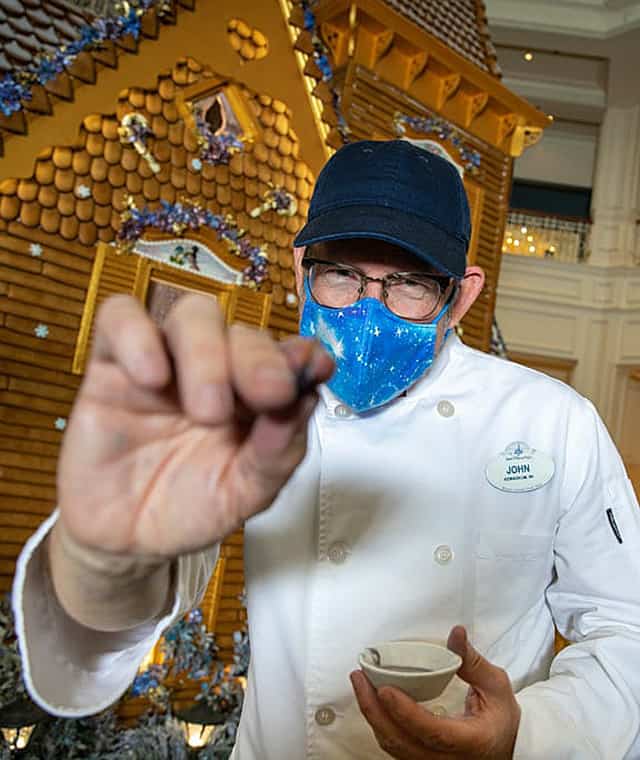 The heart of the Disney parks around the world is truly the amazing cast members who make the magic every day. Each and every job feeds into the greater experience and the magic that is Disney. From the imagineers to those who scoop our ice cream on Main Street, each cast member's contribution adds just a little more whimsy and fantasy to the overall experience.
This series of articles will focus on highlighting Disney legends that have truly defined Disney. For me, (Jaelyn), understanding the history behind the parks and rides really deepens my appreciation and overall enjoyment of a Disney trip. This is the third article in the series. To read up on the Disney Legend Tony Baxter, click here. To read about Disney Legend Mary Blair, click here.
I hope that by sharing these legends' stories with you, your next trip to the parks is even more meaningful! Most of the information gathered in these articles comes from D23 archives. This is a great place to start digging if you are interested in the history of Disney! This article also uses information from The Denver Post's coverage of X. Atencio after his death. You can find that post here.
The Beginning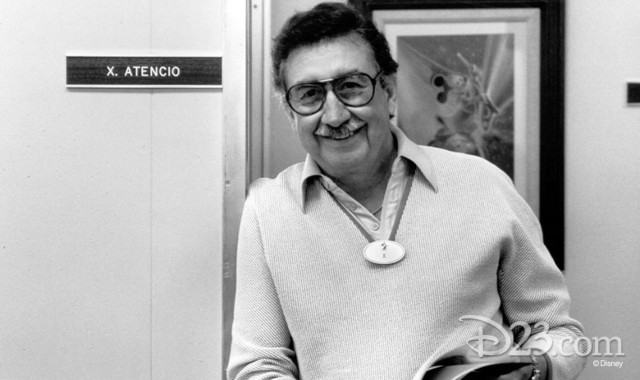 Francis Xaiver "X." Atencio was born in Walsenburg, Colorado on September 4, 1919. While his family had over a 500 year history in the Southern Colorado and New Mexico area, he made his move to Los Angeles at the age of 18.
In Los Angeles, he attended Chouinard Art Institute for one year before getting hired at Disney after submitting his portfolio at the urging of one of his instructors. His first role was as an animator for the 1940 film Pinocchio where he did work primarily on Monstro the whale. X. also worked as an assistant animator on Fantasia prior to leaving the company to serve in World War II as a major in Britain analyzing aerial surveillance for military intelligence.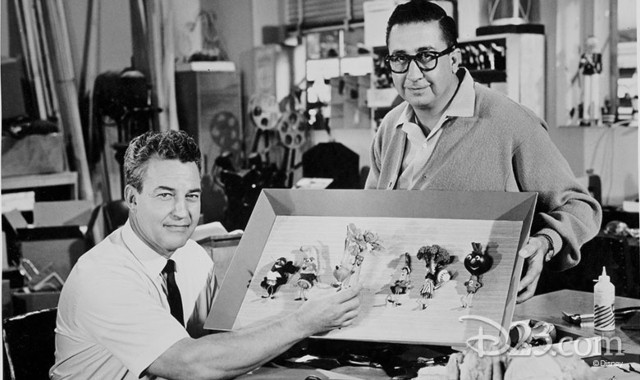 X. returned to the studio in 1945 and worked on several films for the next twenty years including Toot, Whistle, Plunk and Boom, Jack and Old Mac, The Parent Trap, Babes in Toyland, Mary Poppins, and the original Mickey Mouse Club television show.
Moving to WED Enterprises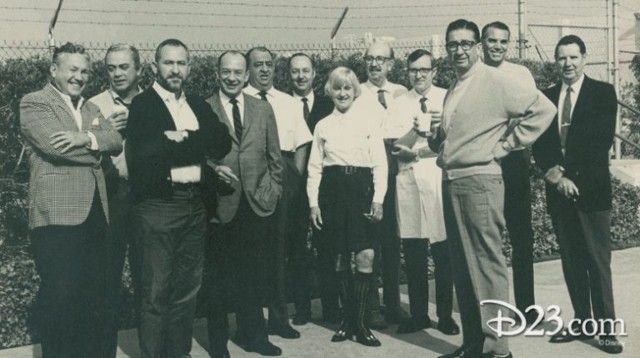 In 1965, Walt moved X. to WED Enterprises, now Walt Disney Imagineering, to work on the Primeval World diorama for Disneyland. X. recounted that Walt called him up to his office and said, "Well, X, I've been wanting to get you to WED for some time, and now is a good time to go."
X. worked closely with Claude Coats in his early days at WED who assisted with the design for Primeval World. About a month or six weeks into working with Claude, Walt asked him to write the script for a new attraction, Pirates of the Caribbean.
X. recounted:
I had done storyboards before, but never a script. So I put on my pirate hat and dug out any information I could find out about pirates. The first thing I worked on was the Auctioneer scene, and I sent it over to Walt and he said 'Fine, keep going.'

23 Questions with X. Atencio (D23 Exclusive Interview)
Songwriting Origins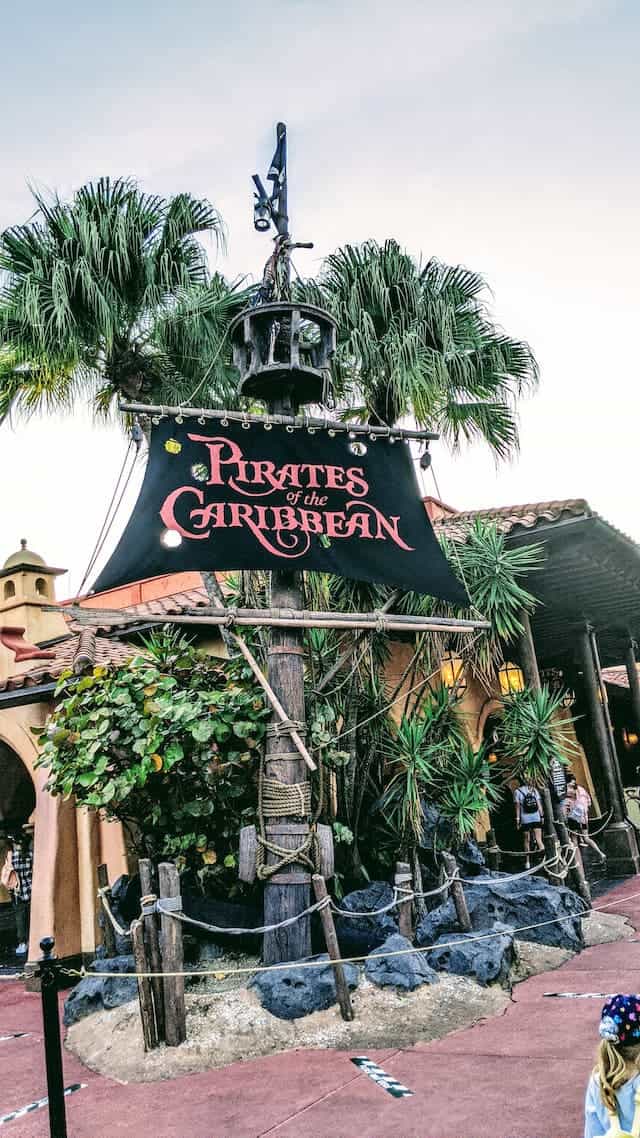 In his last meeting with Walt regarding Pirates of the Caribbean, X. suggested a song should be added to the attraction. He had never before written a song, but had an idea for a lyric. X. recounted that he half sang, half recited the lyric to Walt, and Walt was on board with it and told him to get with George Bruns to do the musical arrangement. He stated, "I didn't even know I could write music, but somehow Walt did. He tapped my hidden talents."
After one successful foray into songwriting, Atencio moved next to writing "Grim Grinning Ghosts (The Screaming Song)" for the next new attraction, Haunted Mansion.
Grim Grinning Ghosts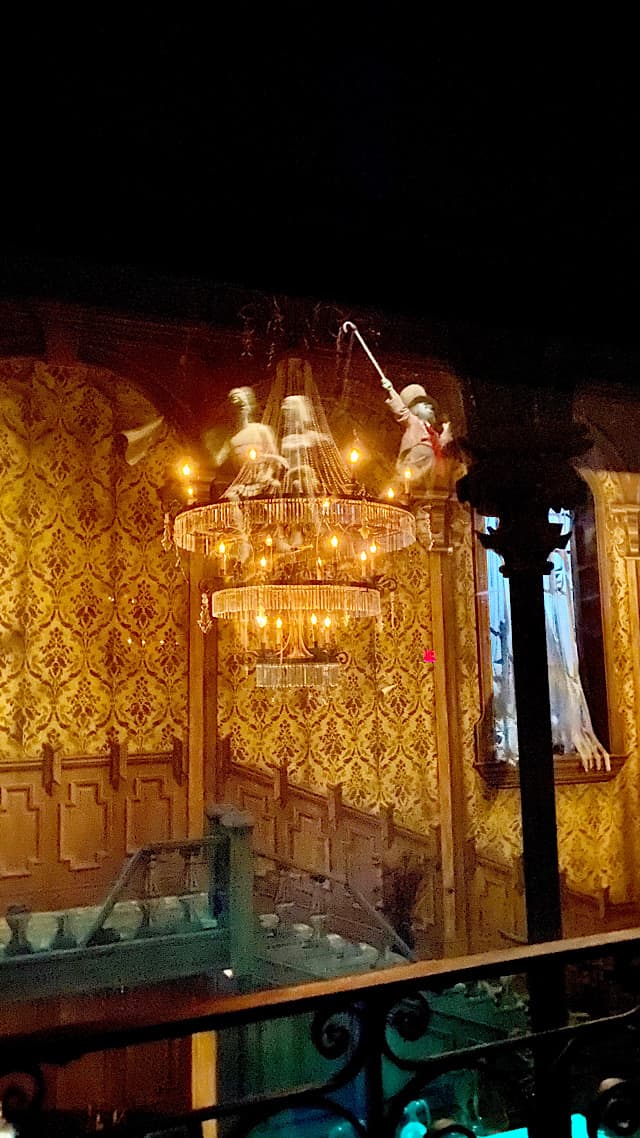 In the various origin stories and lore of the Haunted Mansion, there are stories that tell of the great divide amongst imagineers and Walt's intentions for the attraction. Unfortunately, Walt was not alive to see the attraction through its full development and could not give feedback. Some Imagineers believed that the attraction should emphasize "scary" elements, while other Imagineers felt strongly that Walt wanted the attraction to be humorous and fun.
In his interview with D23, X. weighed into the debate by saying that Walt's intention was for the attraction to be fun, not scary. He emphasized:
In the song 'Grim Grinning Ghosts', I say 'Come out to Socialize.' That was the key to it. They terrorize but their main point was to socialize. Walt bought that idea. That was the hook, the Disney angle. 'Socialize' is the key word.

23 Questions with X. Atencio (D23 Exclusive Interview)
Final Years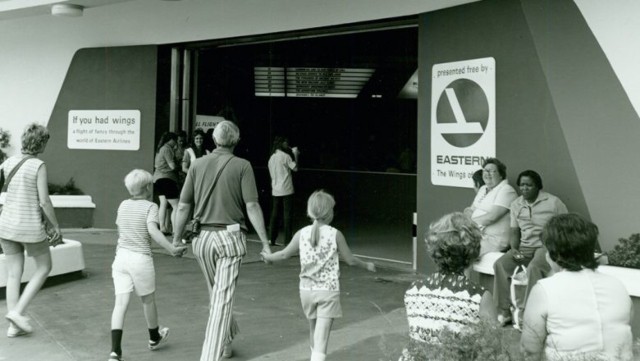 After major work on Pirates and Haunted Mansion, X. went on to contribute to If You Had Wings and Space Mountain at Magic Kingdom. Additionally, he worked on Spaceship Earth, World of Motion, and the Mexico Pavilion for EPCOT.
Just before his retirement, X. worked with Tokyo Disneyland in their creation of their own Haunted Mansion. In 1984, after 47 years of working for Disney, X. Atencio retired from the company. X. continued to consult for Disney and worked on several additional projects including the Pirates of the Caribbean film franchise.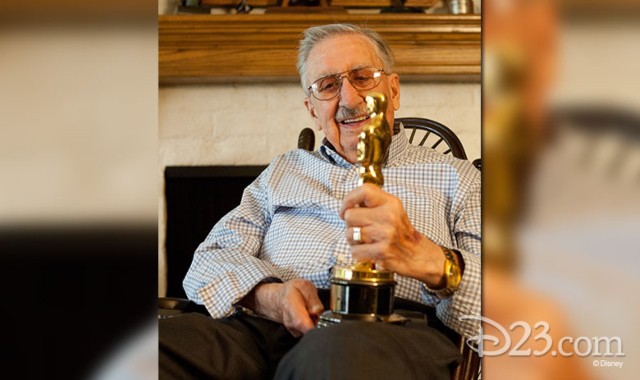 X. passed away in 2017. He was remembered fondly by many members of the Disney family. Bob Weis, then President of Disney Imagineering, said:
"X. was an enormous talent who helped define so many of our best experiences around the world."

Bob Weis
X. Atencio influenced so much of what we now know and love about Disney parks and films. From his experiences in animation to his scriptwriting and songwriting, X. was truly a creative spirit who was successful in every medium he attempted. He was truly a legendary Imagineer that deserves his legend status amongst the greats of the company.
How has X. Atencio's influence impacted your experiences at Disney? Which attraction is your favorite: Pirates of the Caribbean or Haunted Mansion? Comment below or on our Facebook page to continue the conversation.