Some say that Mary Blair's art is truly representative of the iconic magic behind Walt Disney's dreams. Read on to find out more about the whimsical works of this amazing artist!
Legends Series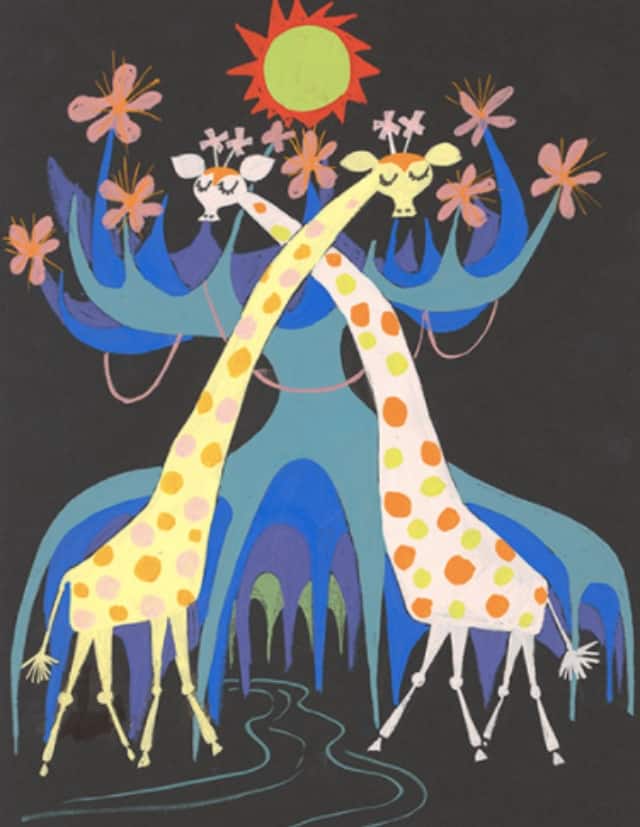 The heart of the Disney parks around the world is truly the amazing cast members who make the magic every day. Each and every job feeds into the greater experience and the magic that is Disney. From the imagineers to those who scoop our ice cream on Main Street, each cast member's contribution adds just a little more whimsy and fantasy to the overall experience.
This series of articles will focus on highlighting Disney legends that have truly defined Disney. For me, (Jaelyn), understanding the history behind the parks and rides really deepens my appreciation and overall enjoyment of a Disney trip. This is the second article in the series. To read up on the Disney Legend Tony Baxter, click here.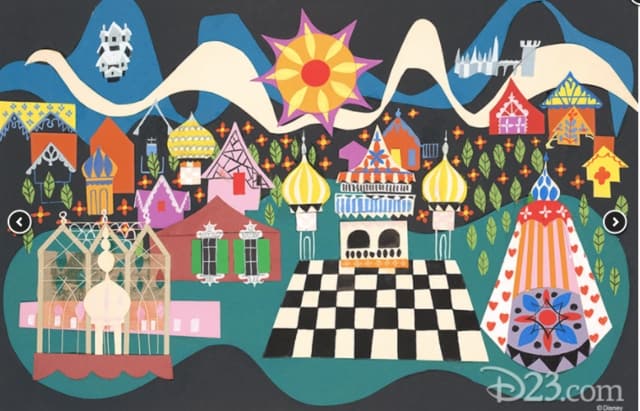 I hope that by sharing these legends' stories with you, your next trip to the parks is even more meaningful! Most of the information gathered in these articles comes from D23 archives. This is a great place to start digging if you are interested in the history of Disney!
The Early Years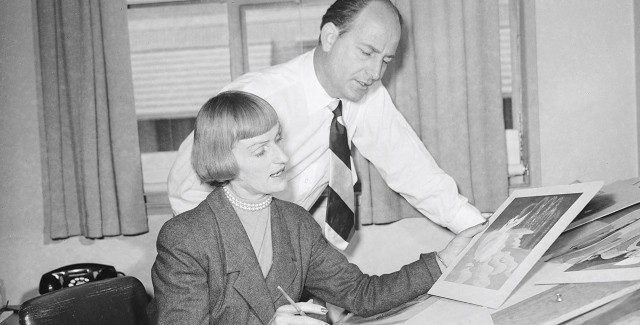 Mary Blair was born in McAlester, Oklahoma in 1911. She was always a very talented artist and received a scholarship to Chouinard Art Institute in Los Angeles upon her graduation. She graduated from this program in 1933 and was first hired in the animation department at Metro-Goldwyn-Mayer.
Blair always wanted to be a formal artist but knew that the money truly existed in animation. Blair started at Walt Disney Studios in 1940. Blair's first project with Walt Disney Studios was the design of "Baby Ballet". This was a never-produced segment for a proposed second Fantasia film. This project allowed Mary to demonstrate her abilities and truly show her artistic muscles.
Marc Davis, a famous Disney animator, said:
"She brought modern art to Walt in a way that no one else did. He was so excited about her work."

Marc Davis
The South American Expedition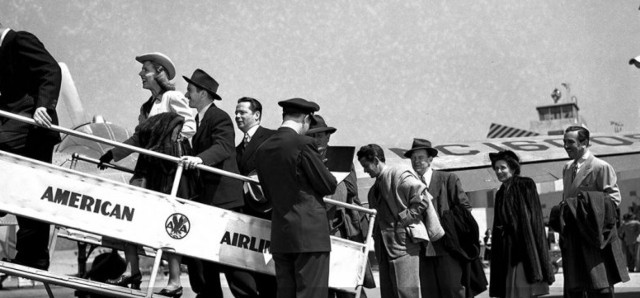 Mary Blair was invited in 1941 to participate in the Walt Disney company's 1941 expedition to South America. This expedition occurred at the request of President Franklin Roosevelt in order to curb Nazi influence in South America. The hope was to bolster a more positive image of America and American capitalism in the area. Europe was in the middle of World War II at the time and, though the United States wasn't fully involved, there were suggestions that South America might be a new target for Nazis to garner support.
Walt Disney agreed to go on this trip if only it could be used to also gather new creative ideas and cultural understandings of South America for future works. The tour group included Disney and his wife, Mary Blair and her husband, Lee, and other Disney animators, designers, and employees.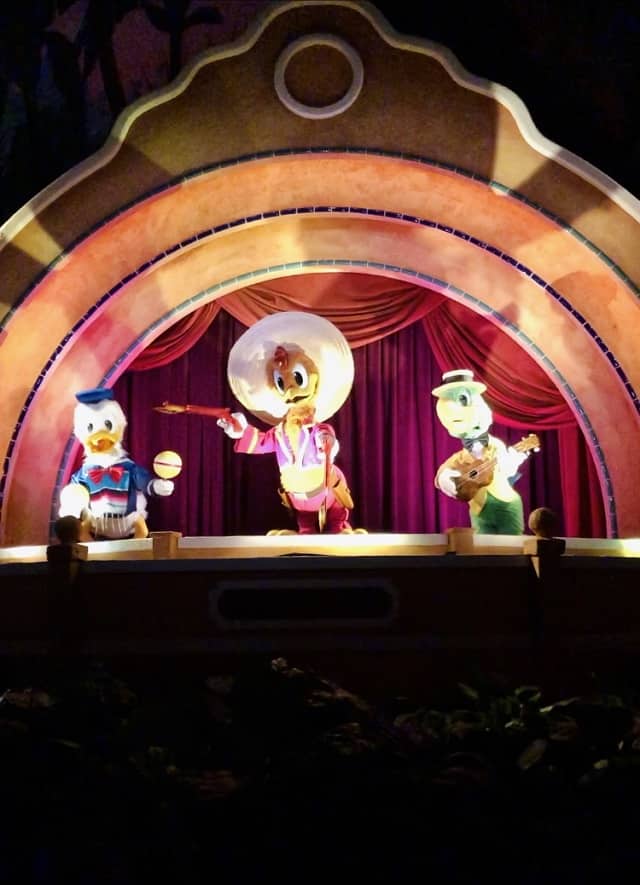 This group, known as El Grupo, traveled to Chile, Argentina, Brazil, and Uruguay. The group experienced a full cultural tour as they traveled through South America. The Blairs and other animators recorded each and every interaction through sketchwork and note-taking to develop ideas for future films and concepts.
It was during this tour that Mary and her husband developed much of the concept art for the future Disney films Saludos Amigos (1942) and The Three Caballeros (1944).
Other Film Work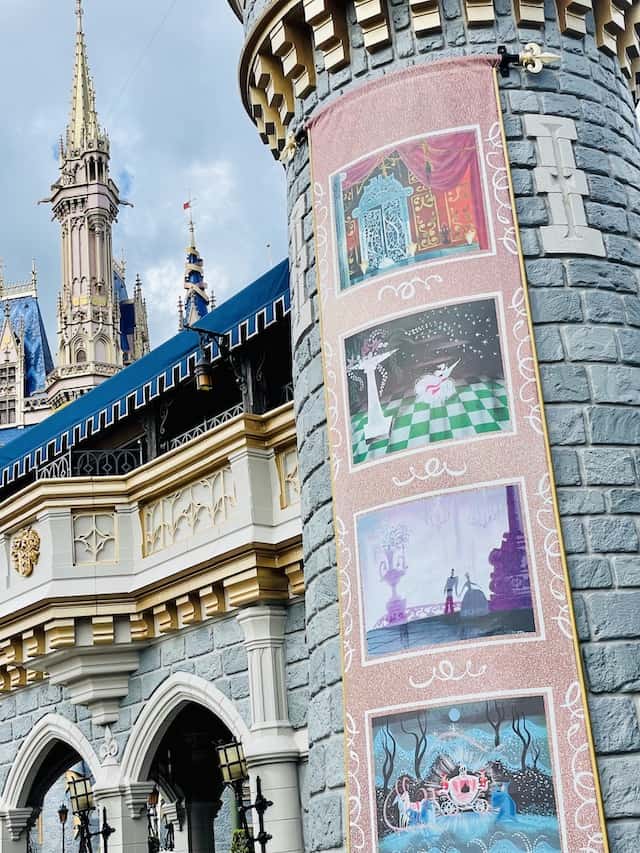 Mary Blair developed her unique and iconic style of capitalizing on bold colors and shapes to make surprising combinations through her experiences in South America and with the two films to come out of the expedition. She applied her influence and artistic ability to such films as Song of the South, Make Mine Music, Melody Time, So Dear to My Heart, The Adventure of Ichabod & Mr. Toad, Cinderella, Alice in Wonderland, and Peter Pan.
Leaving Disney and The World's Fair
After working on many iconic films, Blair decided to pursue a career in graphic design and illustration as a freelance artist. It wasn't long, though, until Walt called back on Blair to bring her artistic talents and unique style to his next endeavor.
When Walt was tasked with creating an attraction celebrating the world's children for the 1964-1965 New York World's Fair, he asked Mary to participate on the team of artists and designers. D23 calls the final iteration of the "it's a small world" attraction "purely Mary Blair in its style and concept."
This attraction's popularity won it a spot at Disneyland in California. Today, various iterations of the attraction exist in parks around the world.
Current Design Work at Disney World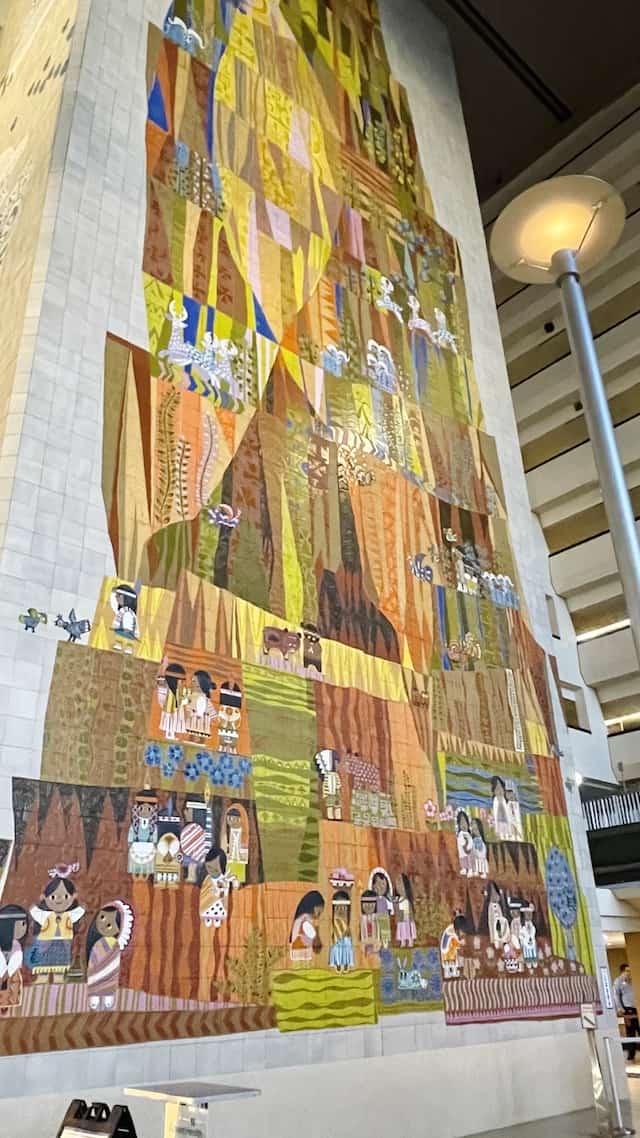 Currently, Mary Blair's work is featured prominently in the Contemporary Resort in the form of the Grand Canyon Concourse Mural. This highly detailed mural features a five-legged goat, representative of the Native American ideal that nothing humans create can ever be truly perfect.
Additionally, Mary's design work and flair can be seen in the Mexico Pavilion at Epcot, particularly in the Gran Fiesta Tour starring the Three Caballeros. Additionally, Many of the 50th Anniversary additions to Cinderella Castle were created and designed using the concept art of Mary Blair. Her work is so iconically "Disney" that it makes total sense for it to be heavily featured in this important celebration.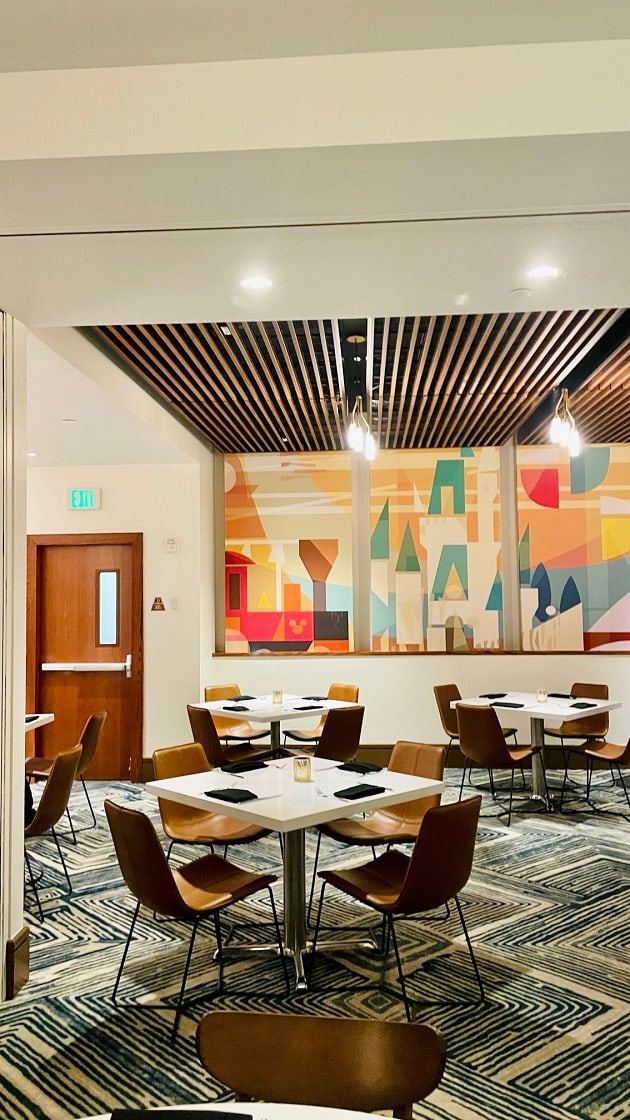 Finally, the new Contemporary Resort redesign features many design elements "in the style of Mary Blair". Below, artwork from Steakhouse 71 is depicted that is representative of her unique design style.
The Legend's Lasting Impact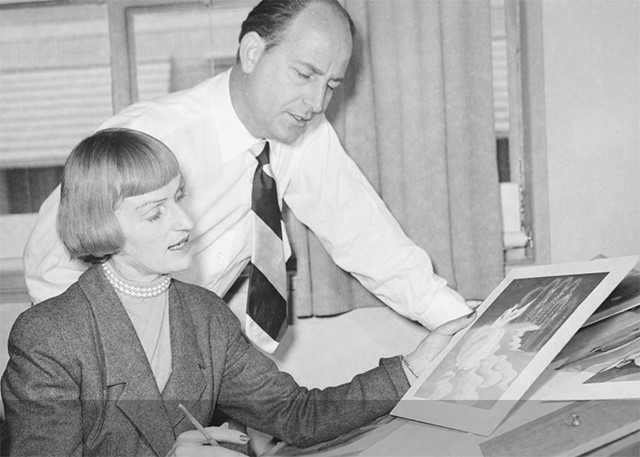 Mary Blair was truly a trailblazer and deserving of the Disney Legend status. In a culture where women only really worked in Ink and Paint in the animation industry, Blair was one of the very first women to be given design status in a predominantly man's industry. Walt Disney valued her contributions and viewed her as one of the best animators on his team.
Blair passed away in July of 1978.
What is your favorite film, attraction, or artwork by Mary Blair? For me, I absolutely love the mural at the Contemporary and the message of intentional human imperfection as depicted by the five-legged goat. Plus, the mural itself adds so much richness and value to the Contemporary in a way that only Blair's work can.
Join in the conversation about Mary Blair by commenting below or on our Facebook page.
-Jaelyn W.