This is a "tow-tastic" popcorn bucket that every Cars fan will want to add to their collection as it is "dad gum!" adorable in the words of Mater!
Cars Land at DCA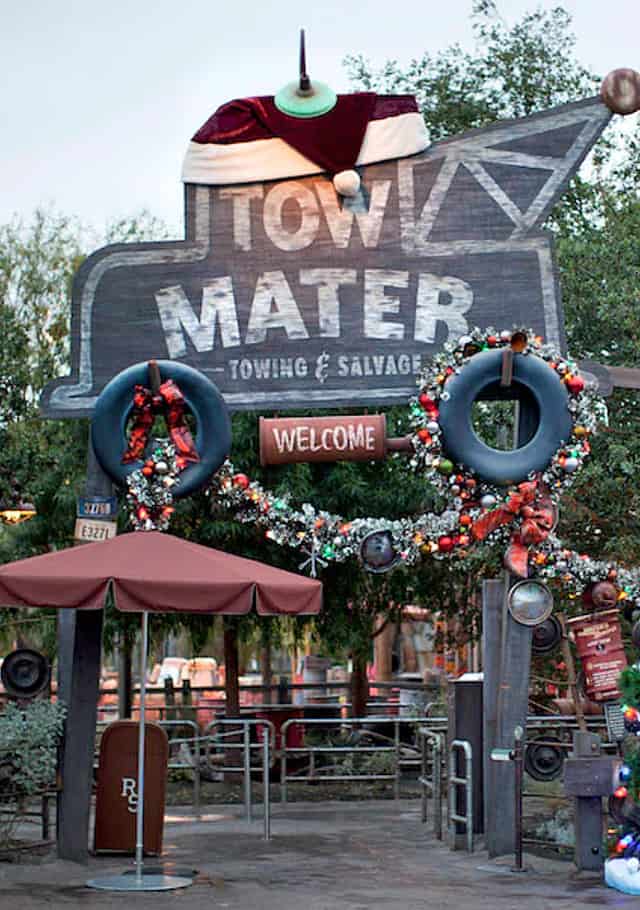 Cars Land at Disney California Adventure Park first opened on June 13, 2012, a year after the release of Cars 2. Cars Land is a themed area inspired by the Disney Pixar franchise, Cars, and Route 66 in America. The land is a 12-acre area and was a $1.1 billion expansion project of DCA.
Cars Land is themed to race day in Radiator Springs and the town is decorated to welcome in the cars and visitors. There are three attractions within this land: Radiator Springs Racers, Mater's Junkyard Jamboree, and Luigi's Rollickin' Roadsters. The area also includes three dining areas: Flo's V8 Cafe, Cozy Cone Motel, which features five snack locations, and Fillmore's Taste-In.
Cars Land is amazing to visit at night time as the lights brightly illuminate the town of Radiator Springs in all its glory! Therefore, it was fitting that Cars Land celebrate its 10th Anniversary with a specialty bucket featuring none other than guest favorite, Tow Mater!
Tow Mater Popcorn Bucket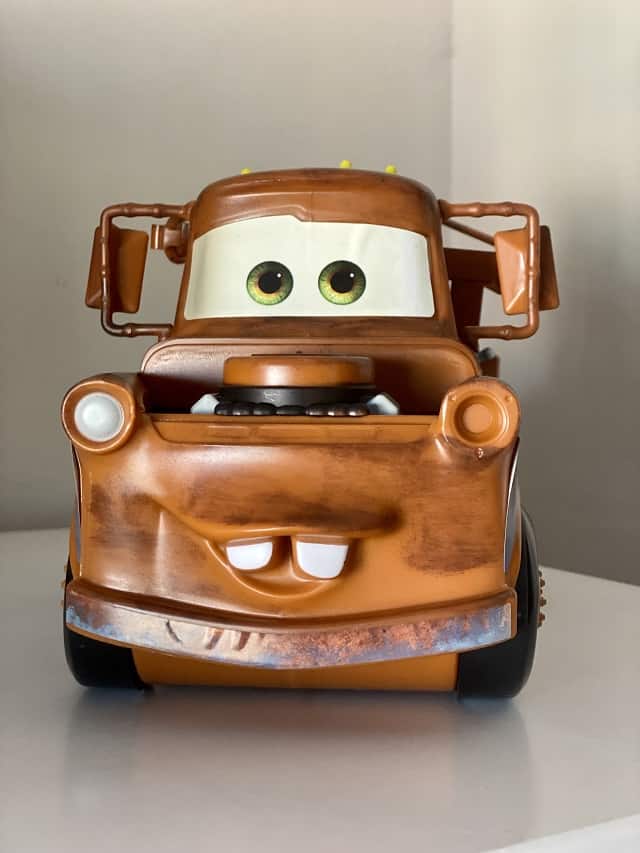 Move over Lightyear gauntlet as this brand new popcorn bucket is the popular purchase at the Disneyland Resort! The new Tow Mater popcorn bucket has towed itself into Cars Land at Disney California Adventure for the 10th anniversary of Cars Land!
The bucket is available at two locations inside Cars Land: Cozy Cone Motel #5 and at Fillmore's Taste-In. When I purchased a bucket this weekend, the Mobile Order at the Cozy Cone Motel #5 had a very late return time so I walked over to Fillmore's Taste-In where there was no line! I do not think people are aware that this is another location to purchase the buckets!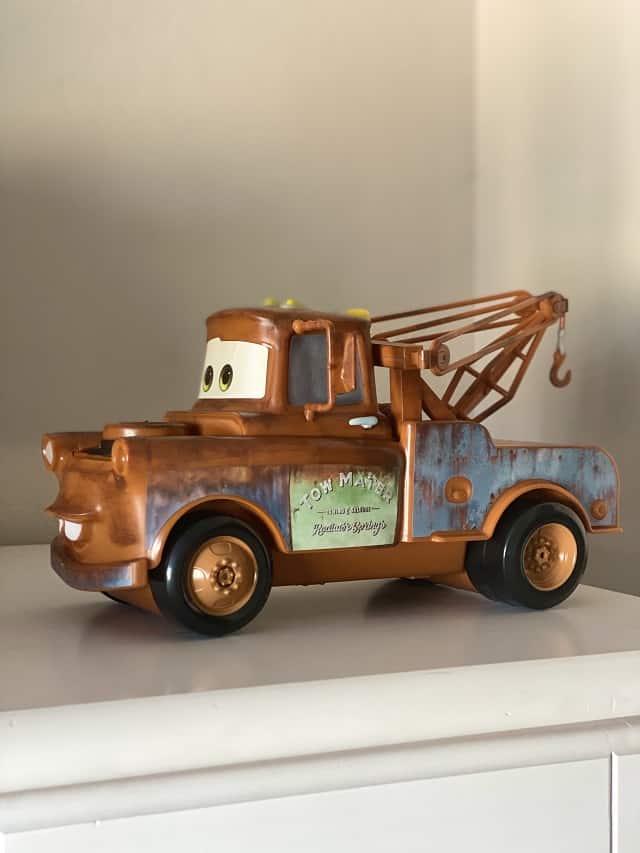 The bucket is shaped like the character from the animated Cars film, Tow Mater. His name and "Towing & Salvage Radiator Springs" are printed on the doors. The truck bed lifts up for popcorn or other small treats. The storage compartment also fits the bucket's detachable strap and Mater's head actually lifts up too if you want to store more items.
The attention to detail on this popcorn bucket is wonderful. I was able to purchase it for a friend, and I know that her boys will surely love playing with it. It truly embodies a toy tow truck that can be played with!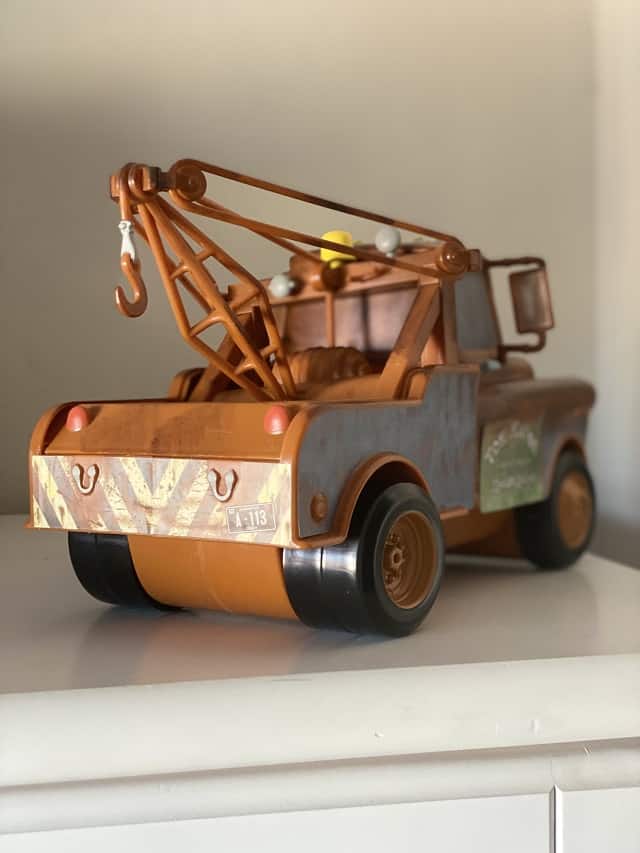 The bucket comes with popcorn when purchased at the Cozy Cone Motel #5 whereas Fillmore's Taste-In purchasers can select between grapes or pineapple slices.
The limit is two per person per transaction, and no discounts can be applied. The cost is $21.99.
Will you be getting your hands on a Tow Mater Popcorn Bucket at Cars Land? Let us know in the comments on Facebook and in our Facebook group.