Are you considering purchasing tickets to Disney's H2O Glow After Hours event? Find out it if is the right choice for your travel party.
H2O Glow Nights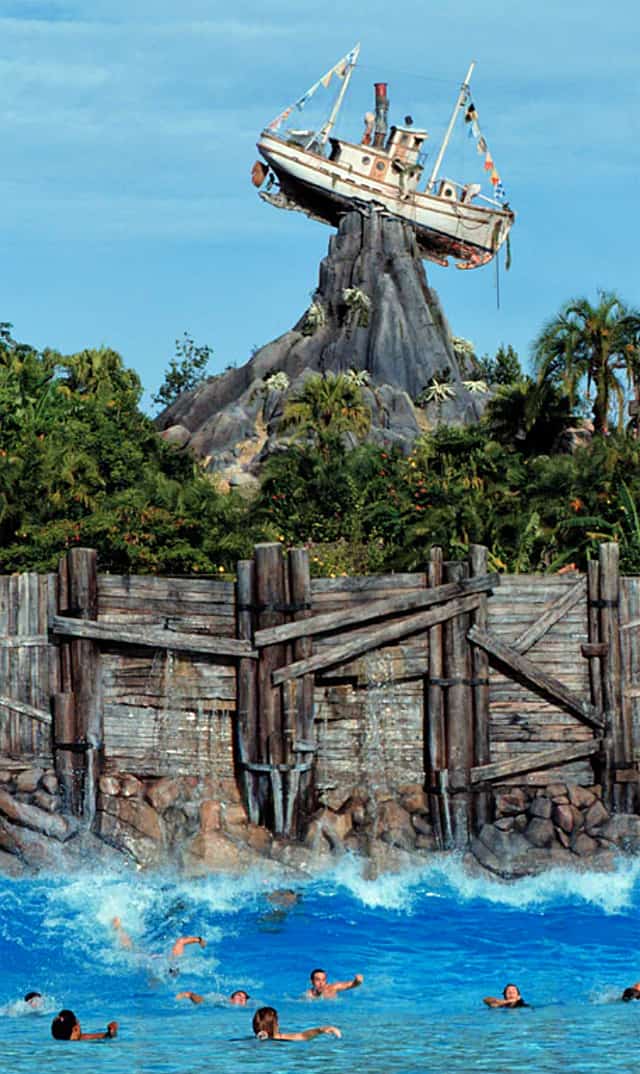 Recently, Walt Disney World announced the return of a popular event: Disney H2O Glow After Hours. The event takes place every Saturday night from May 28 to August 27, giving you three glowing hours in the water park after the gates close. Guests with tickets for the exclusive party can even enter Typhoon Lagoon as early as 6 p.m.
Disney's promotional lingo for the event says: Slide into the fun at this supercharged after-hours celebration overflowing with excitement for the whole family. After the park closes to the general public, get ready to "glow wild" at Disney H2O Glow Nights, where you'll have access to all available attractions—with shorter wait times.
But, did the event live up to its promises? And is it worth it for you and your travel party to attend? Hopefully, this review will help you make an informed decision about attending.
Event Hours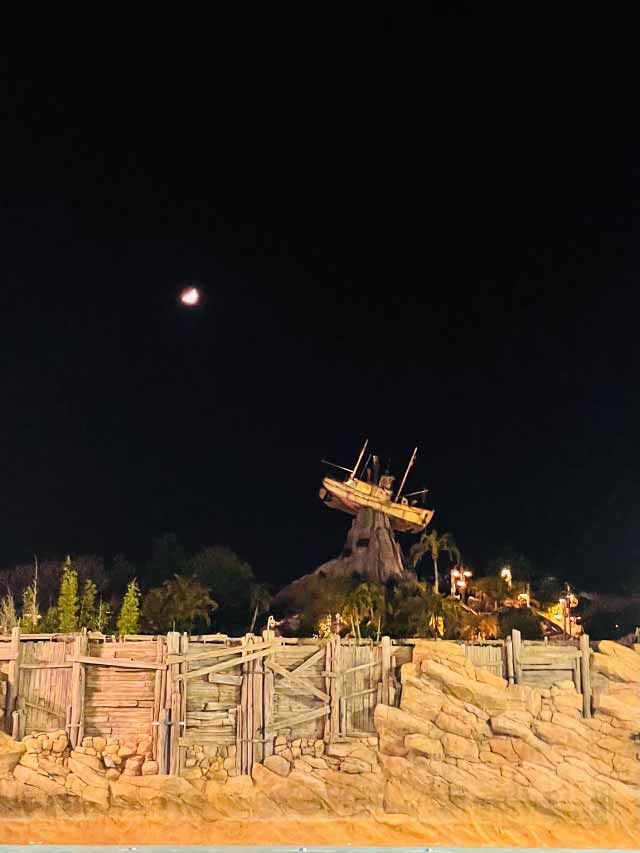 The event hours are technically 8:00-11:00. However, you can enter the water park as early as 6:00 PM. I would highly encourage you to arrive at 6:00 PM if you possibly can. This way, you can go ahead and enjoy attractions prior to the snack service and dance parties. It will give you more time to do all the things.
It will also give you some time to figure out the lay of the land. Typhoon Lagoon can be a little confusing after dark, and you do not want to lose track of your chairs.
Pricing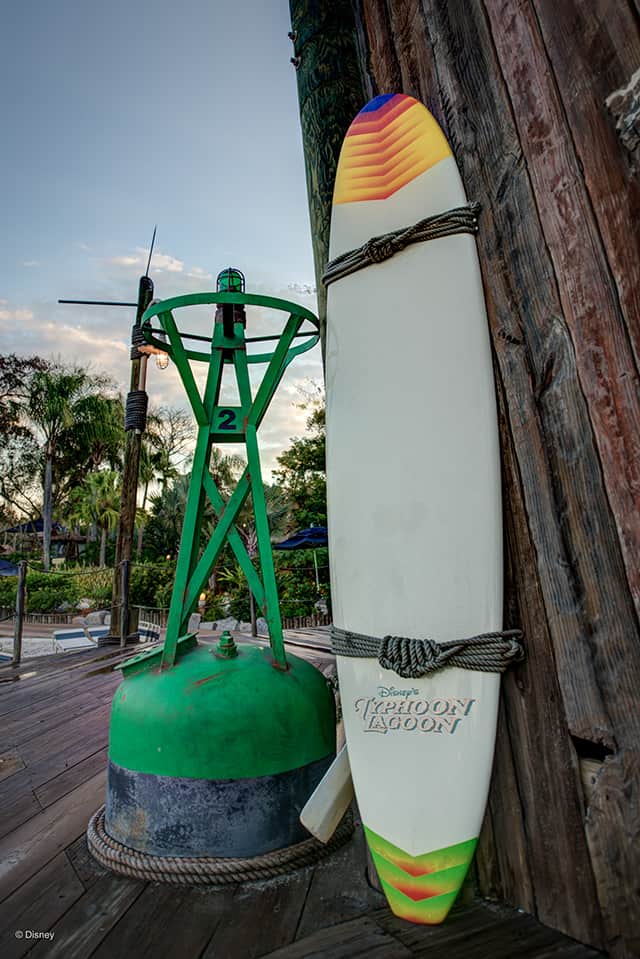 H2O Glow After Hours tickets cost $75 plus tax per adult (ages 10 and up) and $70 plus tax per child (ages 3 to 9). However, there are discounted rates for some park Guests. Both Passholders and Disney Vacation Club Members can purchase specially priced tickets.
Pricing for AP holders and DVC members is $59 plus tax per adult (ages 10 and up). Child (ages 3-9) tickets cost $54 plus tax.
Is it Worth It?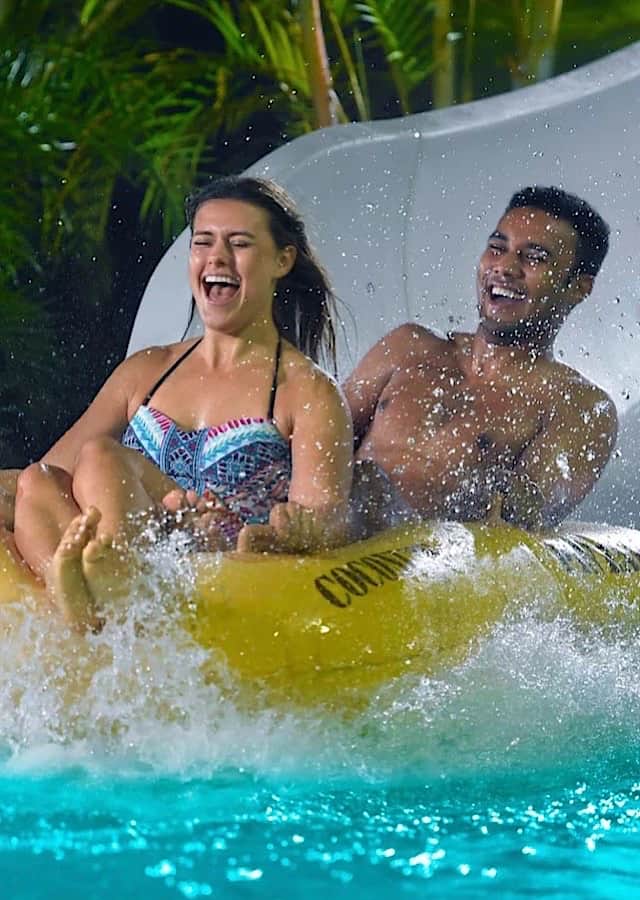 This may not sound like a great deal to a park guest when a ticket for a full day costs less than the cost of a few hours during the evening. It may also be a bit of a head-scratcher for Florida residents who can get special pricing on two-day tickets right now or for passholders who have added on the waterpark and sports option.
However, if you value low crowds on a Saturday night and would prefer to stay out late, this party could be a good use of both time and money. It could also make a great addition to your trip if you are looking to maximize your hours in the parks since it does provide access beyond the closing times for most parks. For us, attending H2O Glow was absolutely worth it.
What if You Have Never Been to a Disney Water Park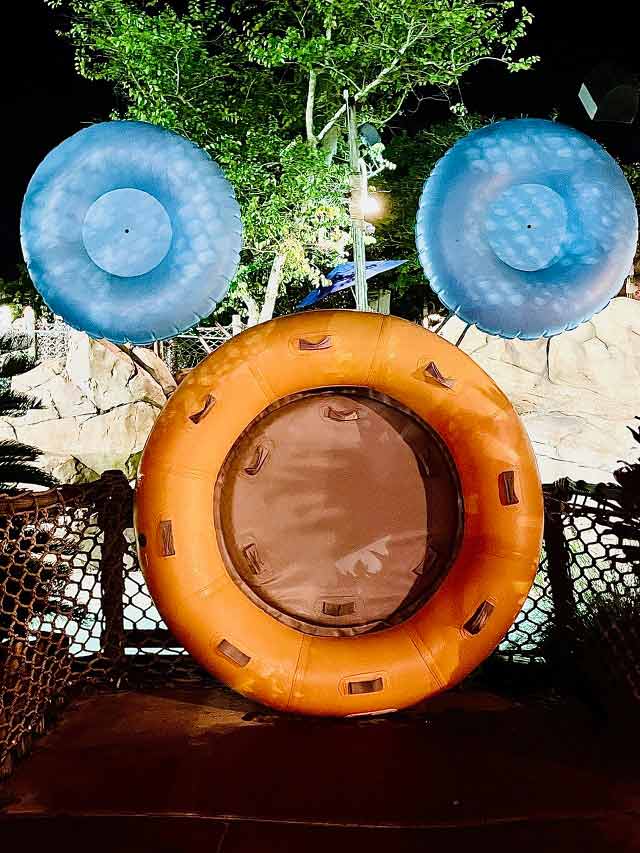 I (Katie) have a confession to make. I had never been to a Disney water park until this event. It seemed like a great way for us to try a water park. For us H2O newbies, it was worth it to be able to try everything for the first time with no waiting. I think this event can be enjoyable regardless of how much experience you have with Disney water parks.
However, there are some important things you need to know about the event to maximize your time there. This is especially true if you have never been to Typhoon Lagoon.
What to Bring With You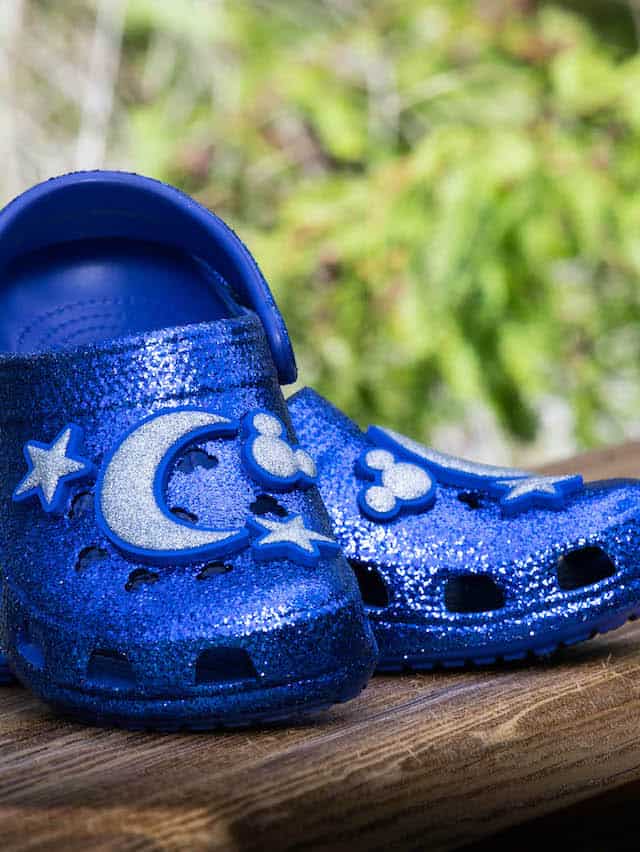 If you are a water park newbie like me, you may wonder what you will need for the event. Since it was at night, we did not need sunscreen. However, there are several things we are glad we brought along aside from our park tickets and your swimsuits. You can probably get by without any of them, but we recommend:
Shoes you can get wet: While you do not need to wear shoes on the attractions, you will want shoes to get to and from the buses or your transportation. Bring shoes that you can shove onto wet and potentially sandy feet such as flip flops or Crocs. It also helps if they are easy to rinse off later. Make sure that this is not the pair of shoes you are planning to wear to the parks the next day because they could still be wet.
Waterproof lanyards: We did not have these with us on our trip. However, we were able to buy a pair of them at the gift shop at the Typhoon Lagoon entrance. We used them to hold our phones, annual passes, Disney Gift Card, and IDs. The lanyards we purchased worked so well! I will be using them for the beach and lake and for theme parks in the future.
A change of clothes: You might want a change of clothes to wear back to the resort. This is especially true if you are taking the buses, which are typically air conditioned and cold. Luckily, Typhoon Lagoon has dressing rooms in the restrooms at the front of the park.
Something for storing wet clothes: One thing we did not bring that we wished we had along with us is one of those wet bags that can be used for wet swimsuits. Fortunately we were able to grab a disney shopping bag from the gift shop to put our wet things in.
Getting There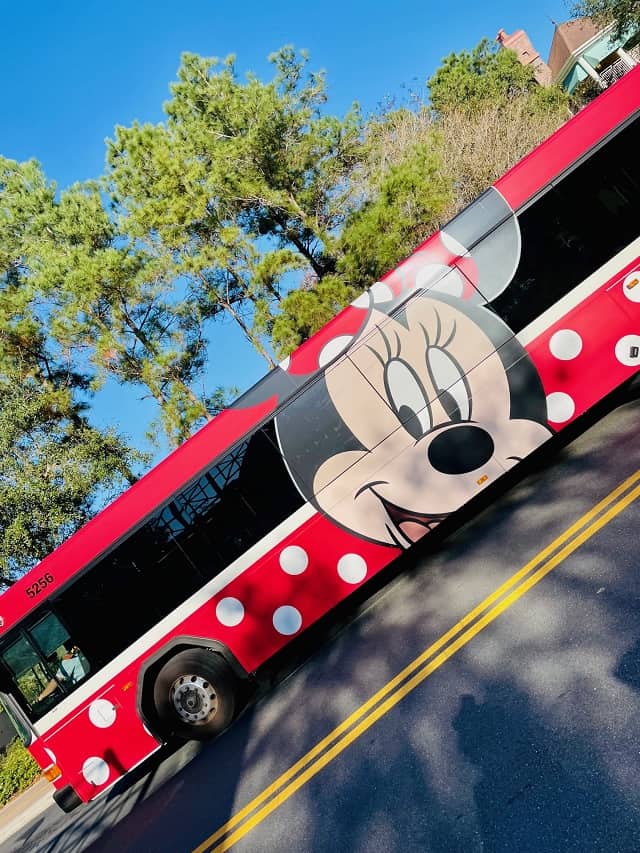 To my travel party, the most frustrating part of the event was getting there. Most resorts do not offer a direct line of transportation to Typhoon Lagoon. This, of course is not a problem if you are using your own transportation or if you are using ride share. However, it is important to know if you are relying on Walt Disney World Transportation.
To get their from our resort, Animal Kingdom Lodge, we had to take a bus to Disney Springs and transfer to at Typhoon Lagoon bus. This process was well marked at Animal Kingdom Lodge. However, when we arrived at Disney Springs, there was no signage for where to go. Also, our bus driver did not know where we needed to go to transfer. No one on our bus really knew what to do.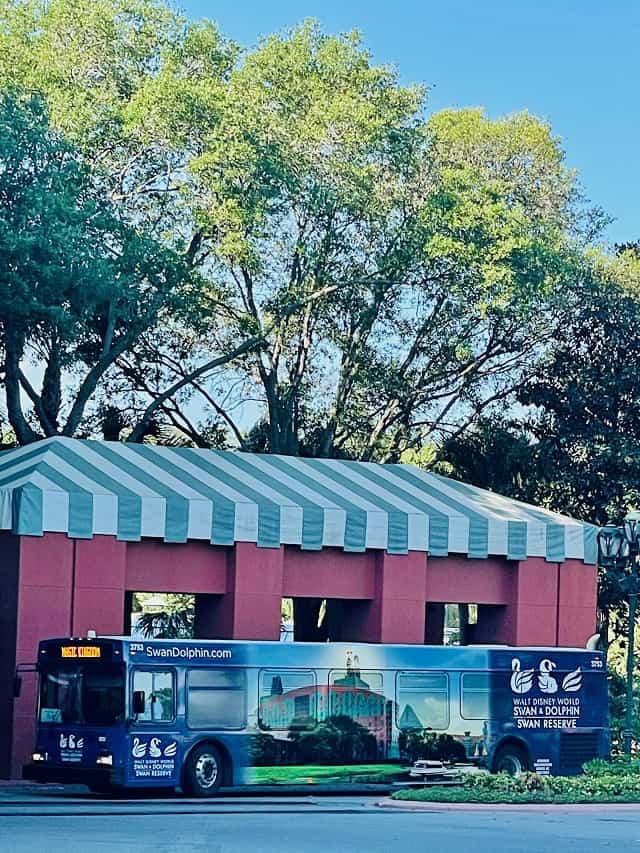 We finally located a Cast Member who directed us to go all the way around the Disney Springs partitions and to bus 1. This bus would take all of us to Typhoon Lagoon. We did wish there had been a clearly marked path for Guests transferring for Typhoon Lagoon. However, it worked out thanks to the Cast Member.
This transfer also means you will need to give yourself plenty of time to get there. If you plan to be there at 6:00, I would depart your resort no later than 5:00.
Arriving at the Event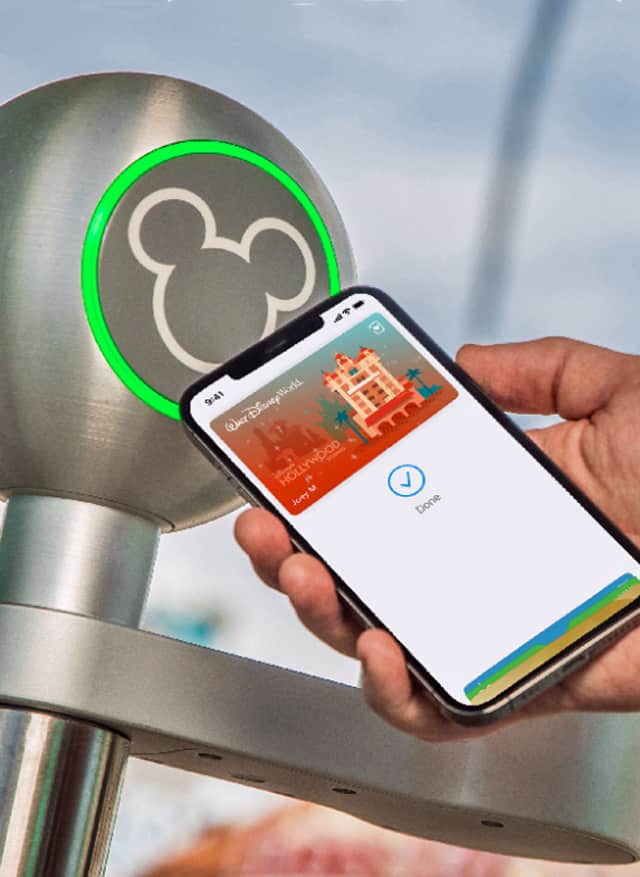 Arriving and checking in is very similar to scanning in to any other Disney park. Guests scan their MagicBands, tickets, or mobile devices to enter. Then, the Cast Members put an arm band on you that indicates you are supposed to be at the event.
Cast Members also gave out lightup glow bracelets that could be switched on and off. These were one size fits all, so they were a bit big for the children in our party, but they loved them none the less because what kid doesn't love something that lights up?
Amazing Customer Service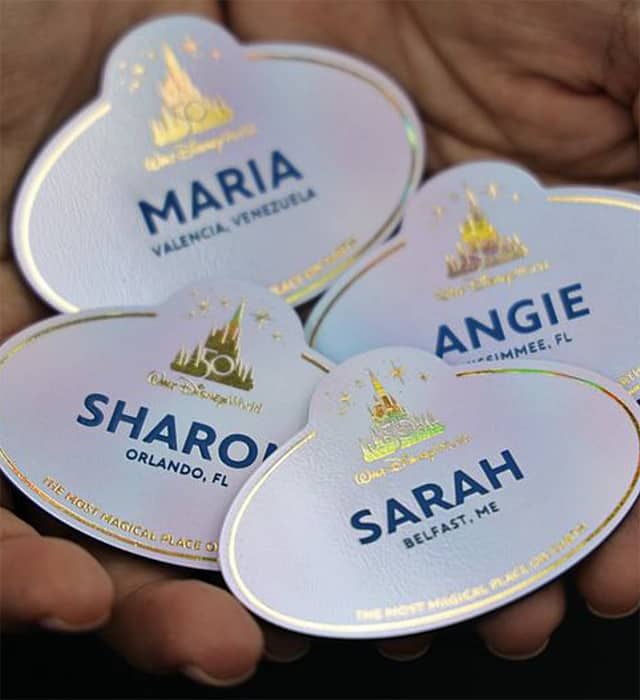 Since we had never been to the park before, we asked a Cast Member where we could sit that would be close to the food and drinks. He said, "Let me take you there!"
Thus began our tour of Typhoon Lagoon. On the way, our new friend pointed out where we could grab towels nearby. He also described attractions we passed and safety features such as life vests for weaker swimmers. Additionally, he pointed out dining locations and restrooms.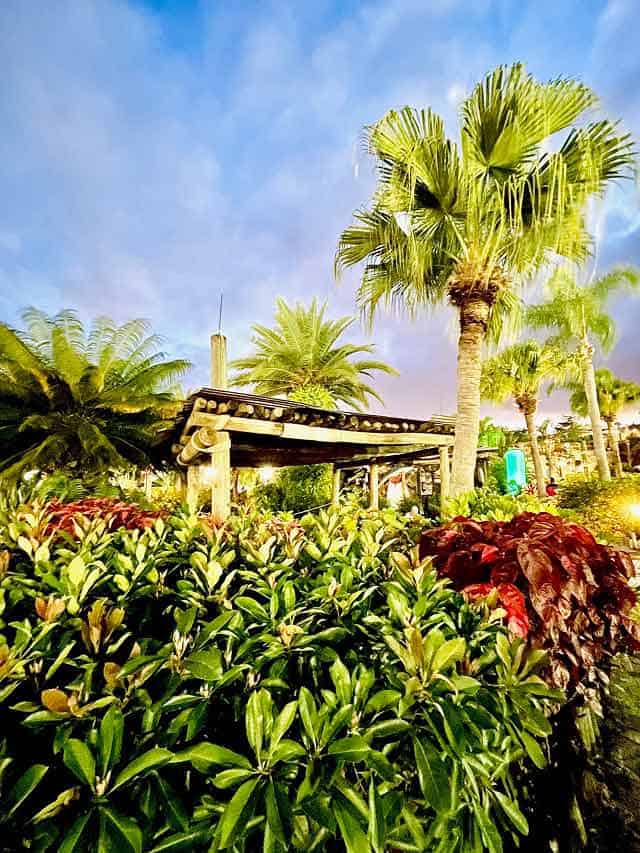 Since we had our stroller with us, he found us a nice cabanna that we would not have to cross the sand to get to. While we parked the stroller and set our things on the chairs, he went and got boxes of popcorn for us to enjoy.
He was so kind to us. We felt like it was the type of magical customer service we experienced pre-pandemic. What's more is we found that every single Cast Member in the park was kind and joyful in their interactions with us, despite being there after hours. We felt so well taken care of.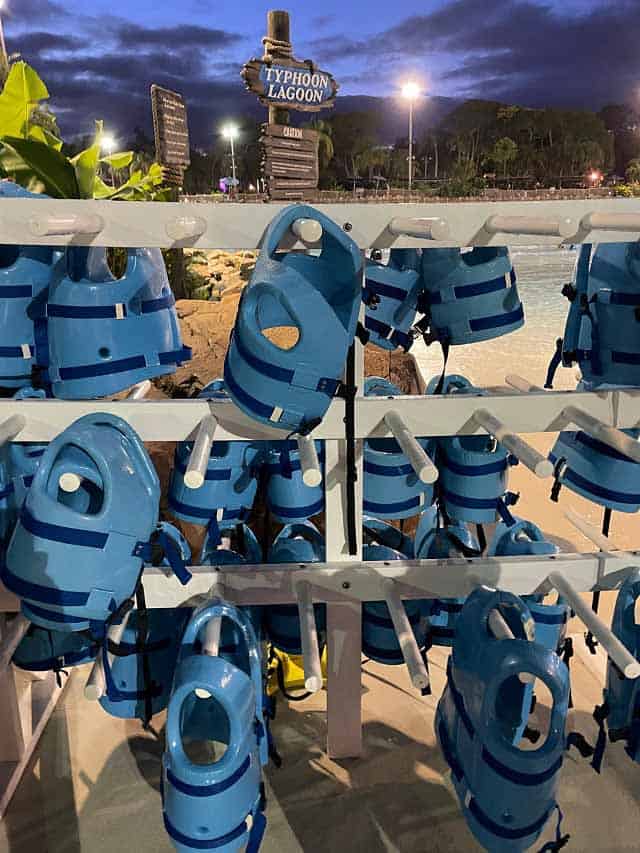 There were lifeguards everywhere checking on Guests. They seemed to notice everything that could lead to unsafe situations. We even witnessed a heroic rescue from the Surf Pool. For the full story, head over here.
Overall, we would visit Typhoon Lagoon again just for the customer care. The magic of this event truly stemmed from the people running it. It set the stage for a wonderful night.
Refreshments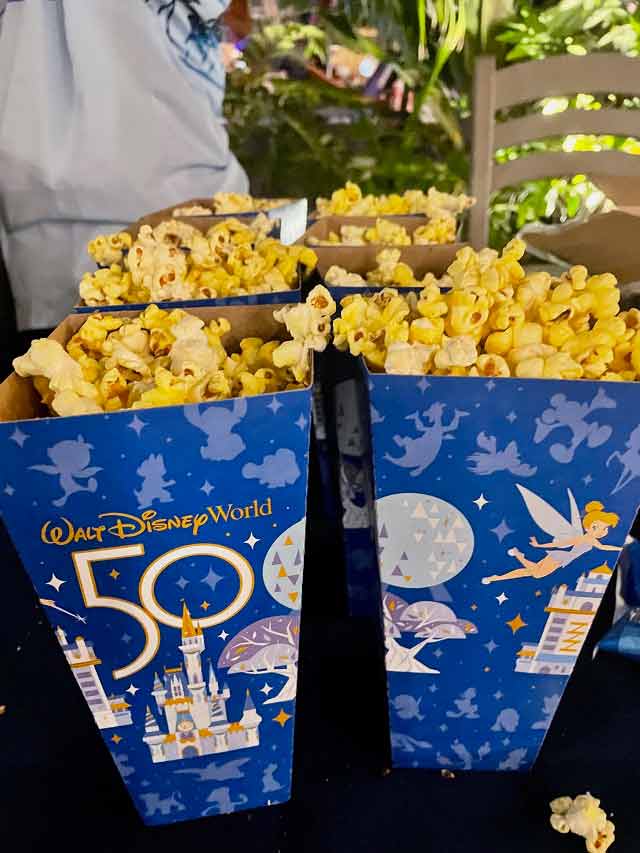 During the party, complimentary snacks and drinks are available. However, if you have been to other after hours events, you may find it a little bit different. At events I have been to in the past, bottled drinks are readily available including water and other coca cola products. However, Typhoon Lagoon has drink refill stations. So, after hours Guests can fill paper cups with the available beverages as often as they like.
This means if you were planning to bring some bottled drinks back to your hotel to enjoy during the remainder of your visit, you will not be able to do so with this event. I doubt this is a deal breaker for anyone, but it is worth mentioning to help with expectation management.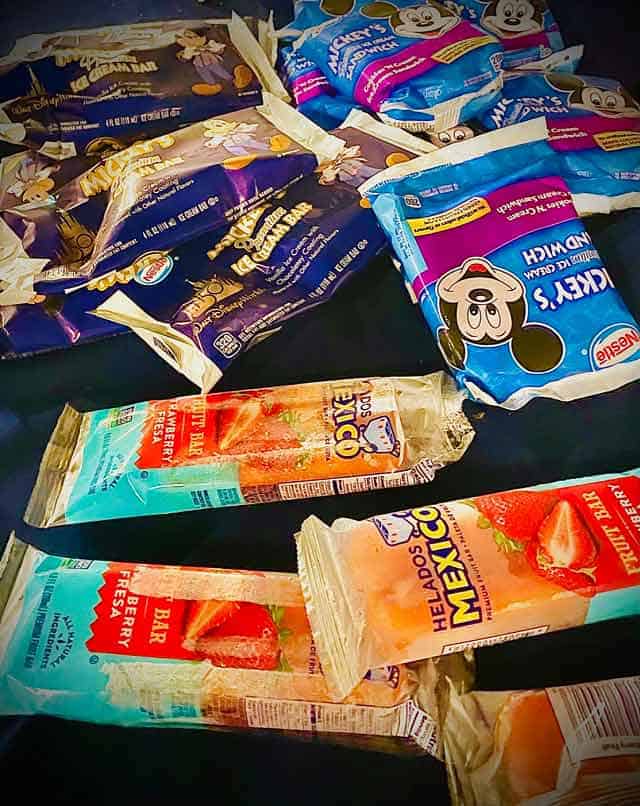 The snack locations also served Mickey Bars, Mickey Ice Cream Sandwhiches, Fruit Bars, and Popcorn. We each enjoyed more than one ice cream. I can't resist a Mickey Bar, after all.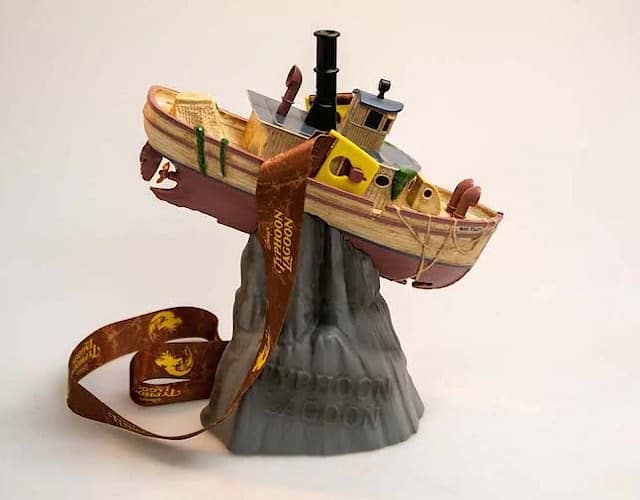 We went to the event fully intending to try a few of the snacks available for purchase. But, we did not get around to it. We were having too much fun. However, there is quite an array of unique snack options for the party. You can read about them here.
Attraction Wait Times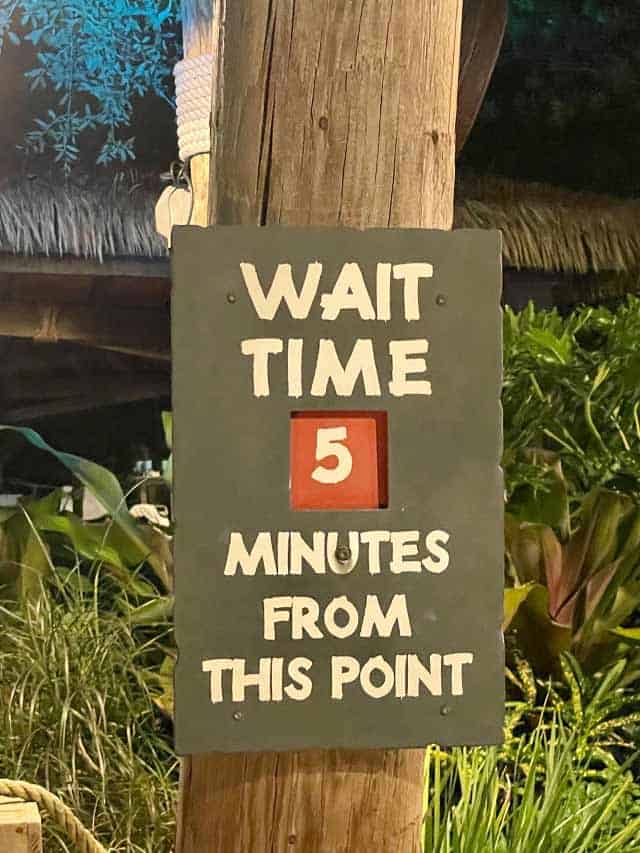 All the attractions had posted wait times of 5 minutes. However, in our experience, the wait was the amount of time it took to walk from the entrance to the starting points.
We were able to try out the attractions we wanted to do. We did push the time limit a bit, but it worked out.
Attractions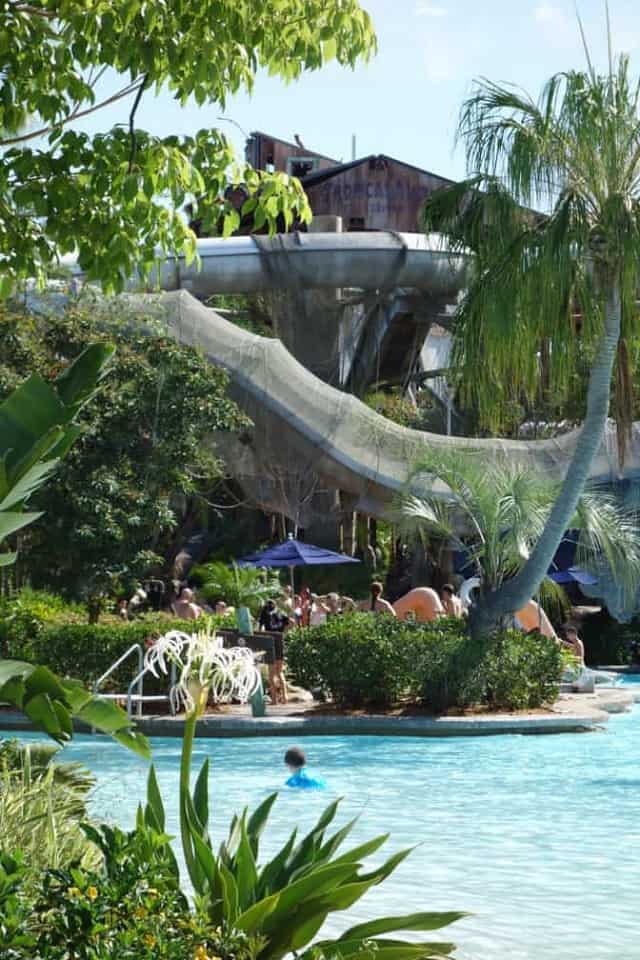 We found that most every attraction was open. So, we were able to get what felt to us like the full Typhoon Lagoon experience.
My personal favorite attraction was the Crush 'n Gusher. This is a water coaster with three different slide options. I liked the Pineapple slide. However, my little boy insists that the Coconut slide is better because it is faster.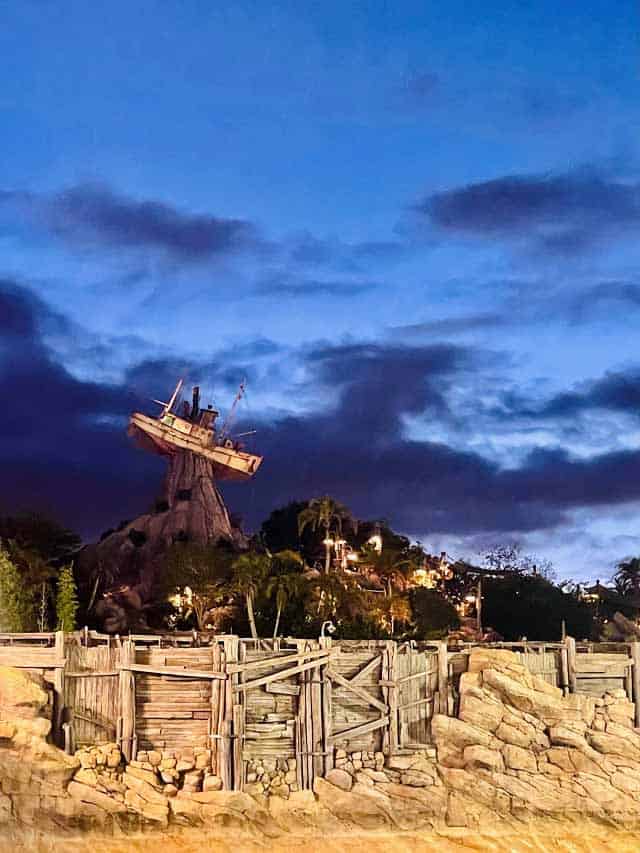 My littlest traveler loved the Surf Pool, North America's largest wave pool, the best. We stayed back from the 6 foot swells that originate at the attraction's wall, but even with me holding her hands and us being far back, she still got swept ashore once or twice. It is a pretty rough place to play, and we were glad for the life jackets and the watchful lifegaurds.
This same child did NOT like the lazy river. She reports disliking it because there is a waterfall that gets you wet. At a waterpark. Where we were already wet. (Gotta love kid logic). The rest of us, however, enjoyed it. We liked the fun themed tubes and grabbed a Stitch one.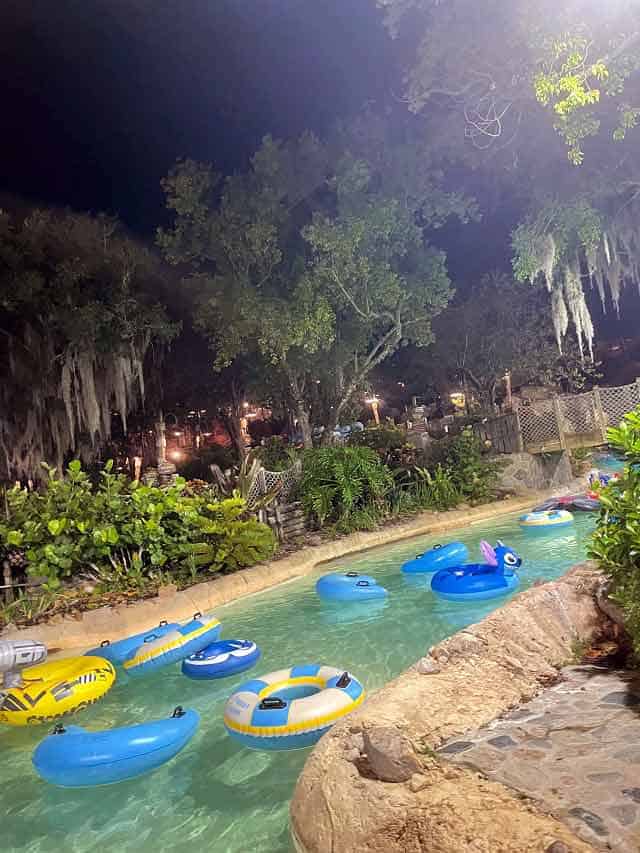 My Husband liked Misadventure Falls, which is a raft ride down a twisting, turning slide that the whole family can enjoy. I will say, I liked that I did not have to drag a tube up several flights of stairs for that one.
That was the one thing I was not prepared for as a first time Typhoon Lagoon guest. Tackling the tubes that needed to be rolled up the stairs was tricky, but we got the hang of it.
Characters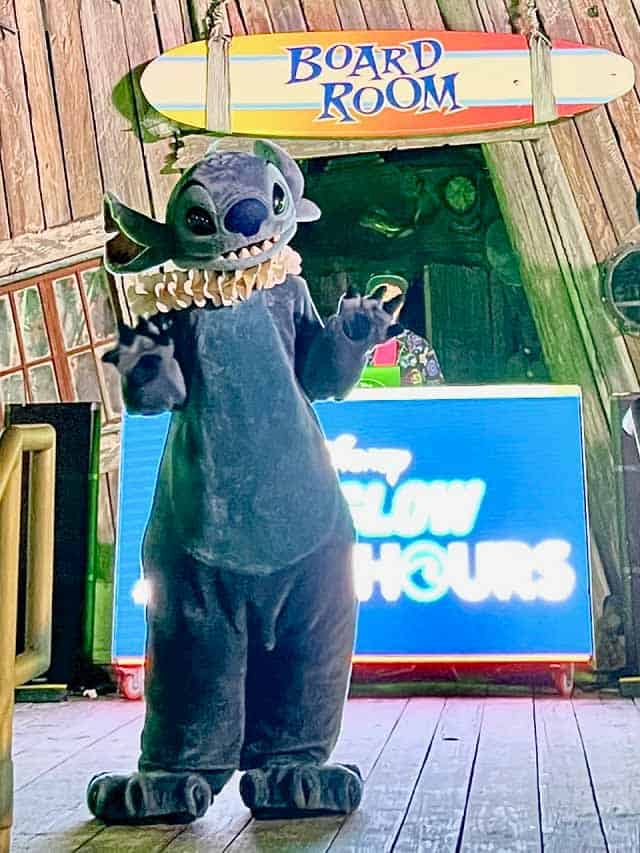 In the past, Toy Story characters were avaliable for character meets at H2O Glow Nights. This has changed for the current 2022 version of the event.
Now there are no character meet and greets. However, there were characters present at the dance party! We were happy about that becasue it rained all day leading up to our event, and we were worried the characters would not come out as a result.
The Dance Party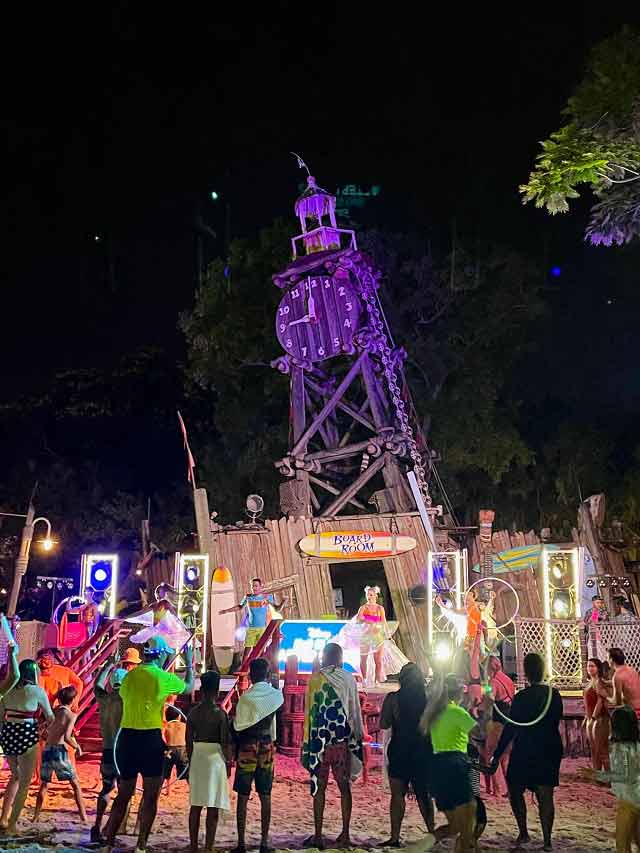 As expected, the dance party was loud and bright. We appreciated that the songs were realatively family friendly as there were many, many children present. There were sevral dancers including a butterfly-like dancer with light up wings. They interacted with the crowd for the majority of the party.
But, the highlight of the dance party, of course, was the presence of characters. Mickey, Minnie, Goofy, Lilo, and Stitch all took the stage.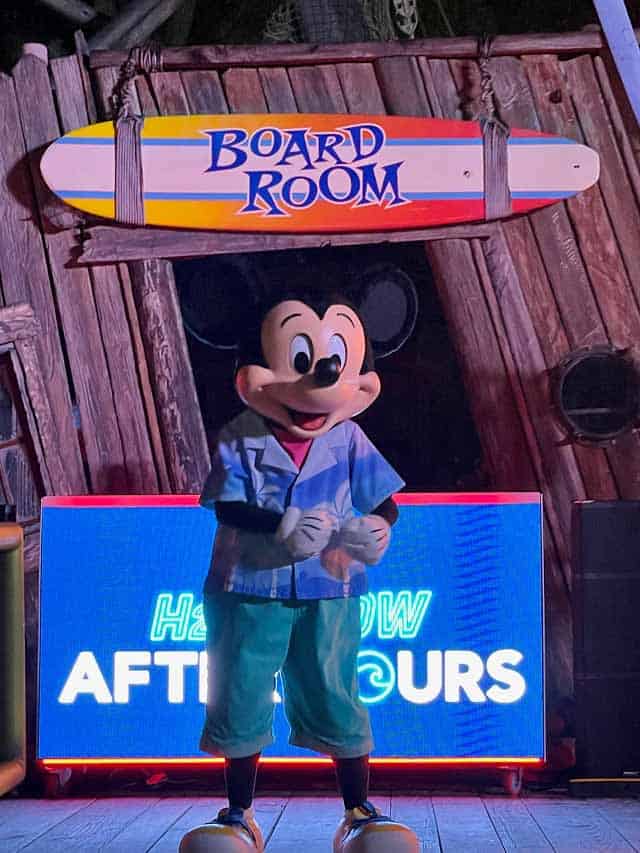 Even better, the characters did not remain confined to the stage. One or two of them at the time took turns coming out into the audiance and dancing with the crowd. They even gave out hugs! My littlest traveler was delighted to be able to sneak in a few hugs during the dancing.
The characters stayed out for 4 or 5 songs, and then they departed. We loved seeing them in their adorable beach outfits and having a chance to interact with them on the dance floor.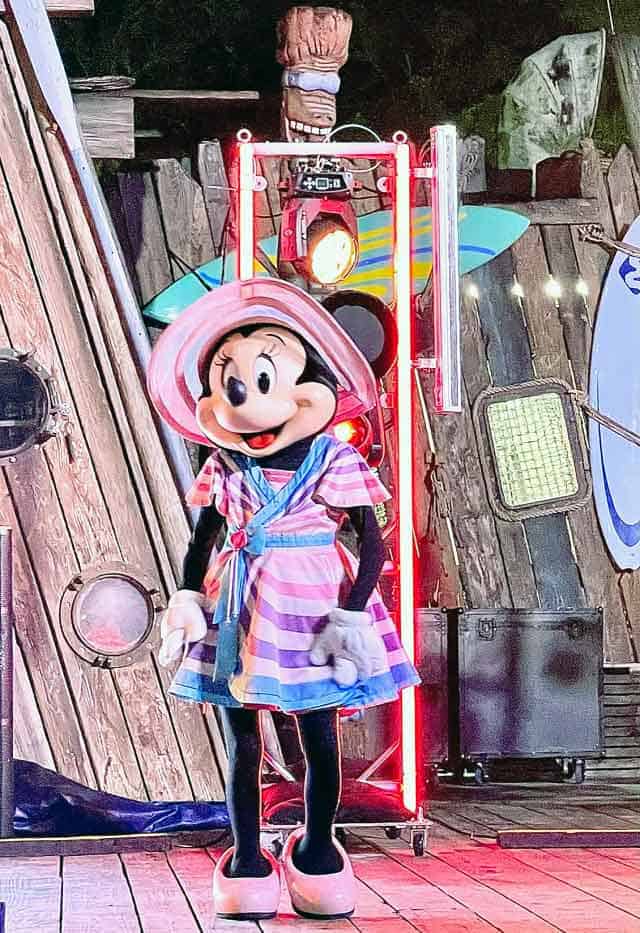 Note that they did not pose for still pictures nor did they sign autographs. And while my particular party would prefer traditional character meets, we were pleasantly surprised to have any character interactions at all.
Merchandise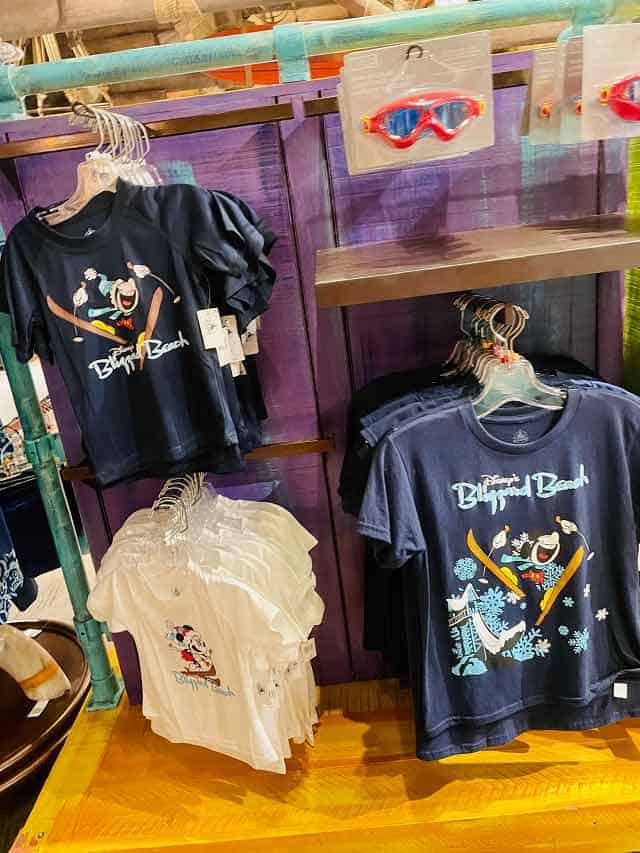 There was no event merchandise avaliable unless you count the sippers for sale at the food locations. We did notice some Blizzard Beach items for sale.
The Cast Members said that they have no Typhoon Lagoon merch in stock right now. Honestly, that was fine with us as we have plenty of Disney things. But, if you are on the hunt for event or park specific merch, know you may not find anything at this time.
Leaving the Event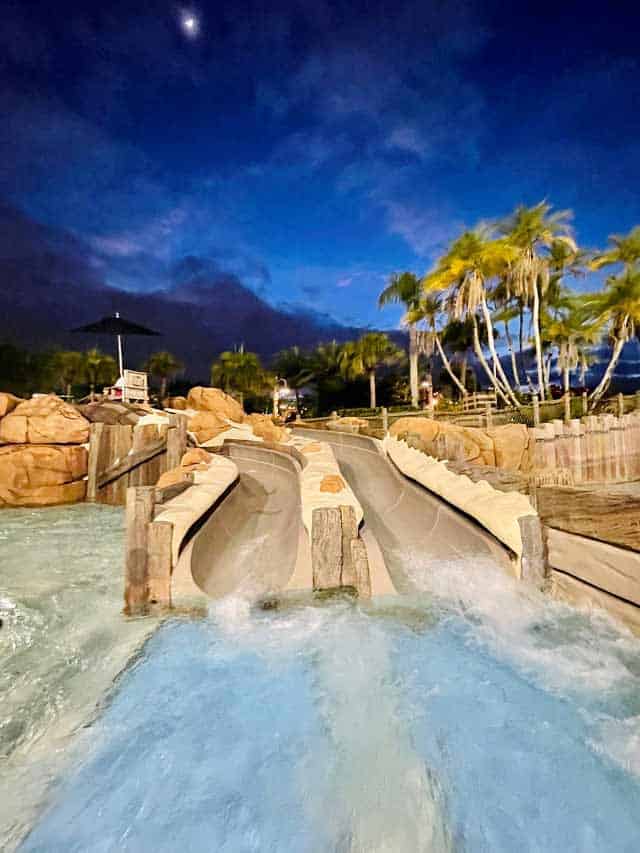 The event ended at 11:00 PM; however, guests who were already through the entrance of attraction queues were able to finish the attraction. My little one got to paddle around the completely still wave pool while we waited on the rest of our group to finish the big slides.
We apologized to the Cast Members who were patrolling the area for remaining a bit late. They said, "no rush and no worries" and explained that they would be there until 1:30 AM regardless of when the Guests departed.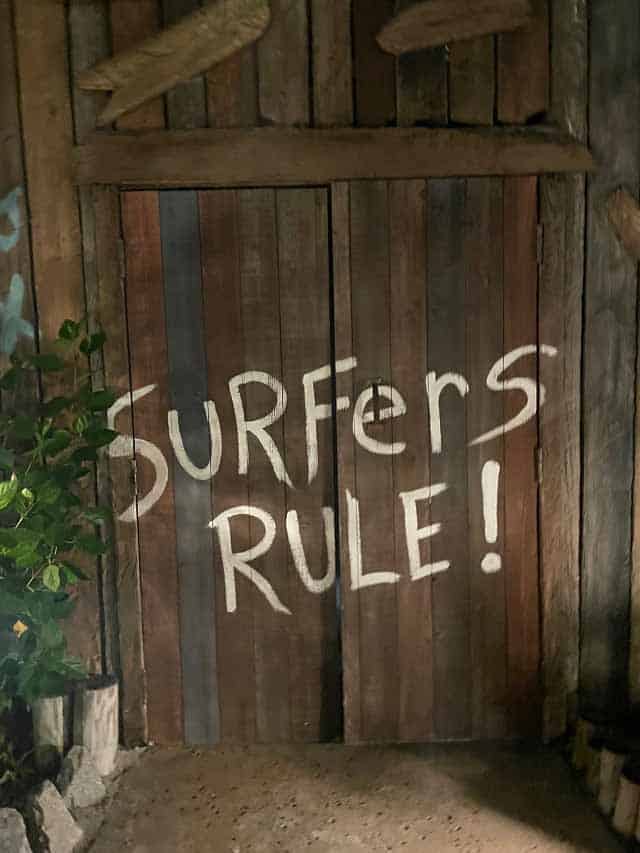 The gift shop also remained open after park hours. We did not really need to do any shopping, but we were glad to be able to grab a shopping bag for our wet things.
The event staff at the exit bid us goodbye cheerily and an event manager asked if we had a good time. We passed along praise of specific Cast Members and the Typhoon Lagoon team as a whole.
Since we were among the last guests to depart, we were able to catch a bus directly back to our resort and did not have to transfer at Disney Springs. This was a welcome discovery!
Overall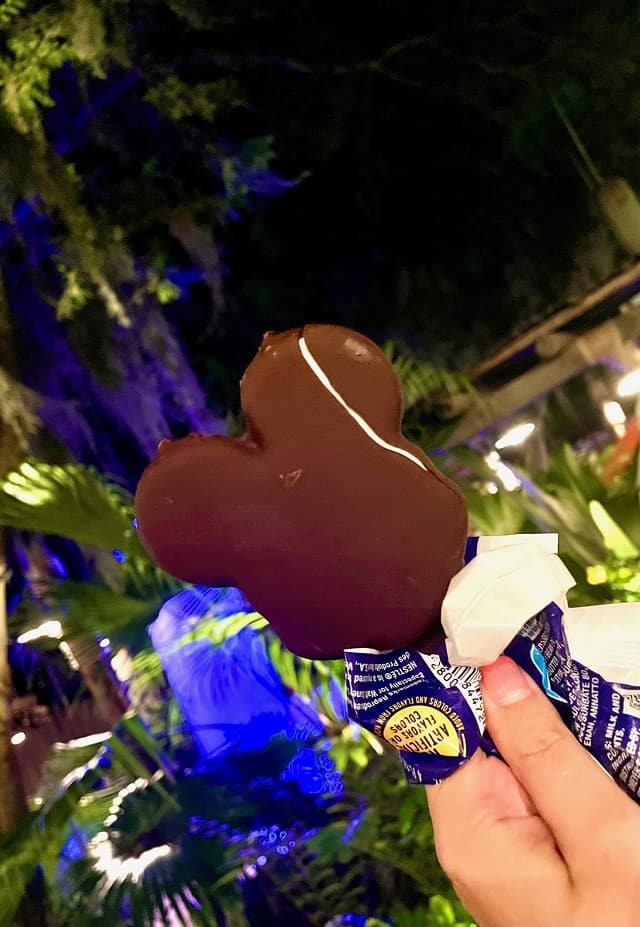 I would not hesitate to recommend Disney H2O Glow After Hours to anyone. We truly loved experiencing Typhoon Lagoon for the first time with limited crowds. We also loved the atmosphere created by the event team. My family got the magic we used to feel when we visited the parks pre-pandemic. It was apparent that Keys such as Safety and Guest Experience are taken very seriously at Typhoon Lagoon.
My hope is that for furture events, Guests will be able to enjoy traditional character meets. But otherwise, it was about as fantastic an evening as we could have hoped for.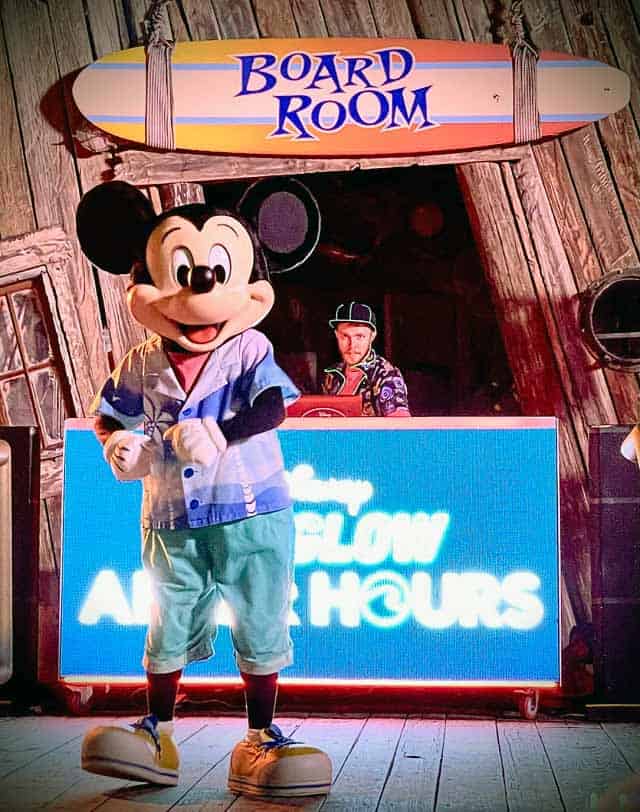 Have you been to Disney H2O Glow After Hours at Disney's Typhoon Lagoon? What did you think of the event? Please let us know your thoughts on the Kenny the Pirate Facebook page. Don't forget to join the KtP crew page, too!