Does this snack from Pecos Bill look good to you? Here is what we thought about it.
Disney World Snacks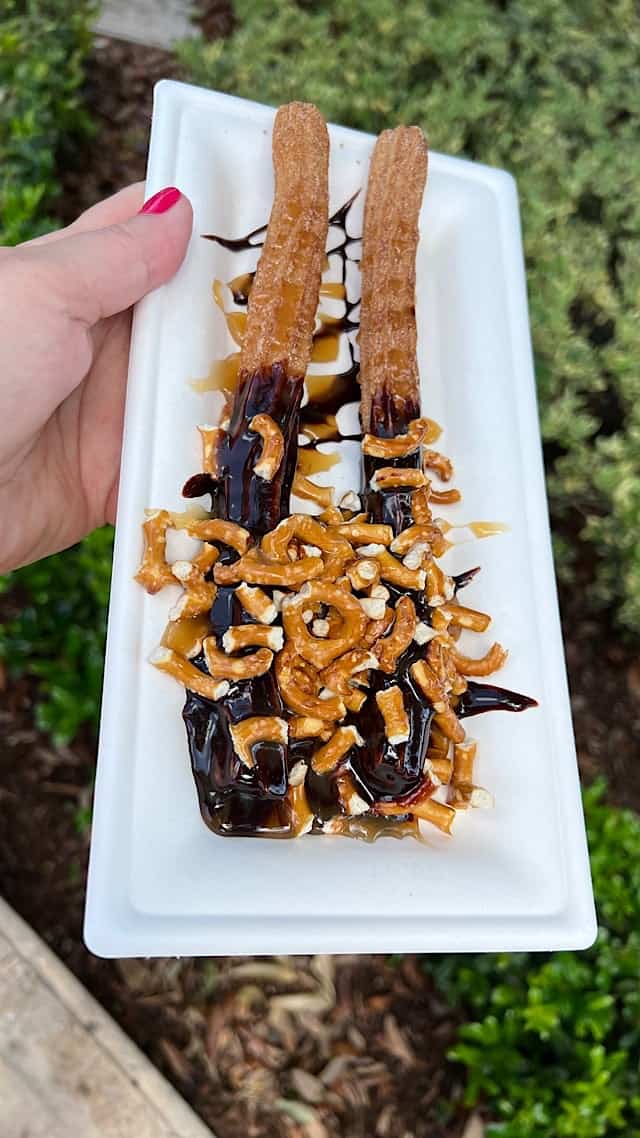 One of the very best parts of Walt Disney World are all the spectacular choices for food and snacks! They are so popular that sometimes you might even find yourself visiting just to eat! Am I right?
From a ton of snacks made specifically for Walt Disney World's 50th anniversary to favorite snacks in general, you cannot visit Walt Disney World without experiencing at least one snack or treat.
We have polled our readers asking what their favorite snacks are, and you can read about Donna's ranking of the the Top 10 Best Meals and Snacks in the Magic Kingdom HERE.
What is your favorite Walt Disney World snack? Did yours make any of our lists or is one missing?
Pecos Bill Tall Tale Inn and Cafe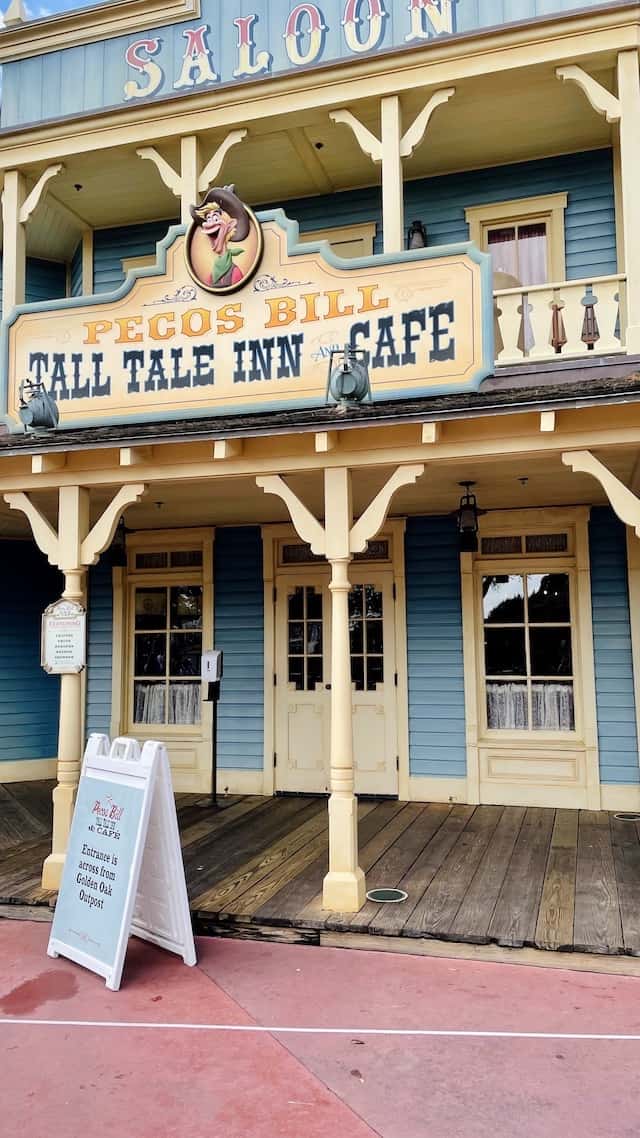 You'll find this quick service location in Frontierland at Disney's Magic Kingdom. Rustle up some grub at this Old West saloon! Tell tall tales over chicken fajitas, southwestern salad and the bacon cheeseburger.
Then, try the sweet treats. When visiting here make sure you check out all the nods to the Tall Tale it's named after. Monica shares 5 reasons you should eat at Pecos Bill on your next trip HERE. Read about some of the dishes Susan tried in this post HERE.
Teddie Berra's Swingin' Shortcake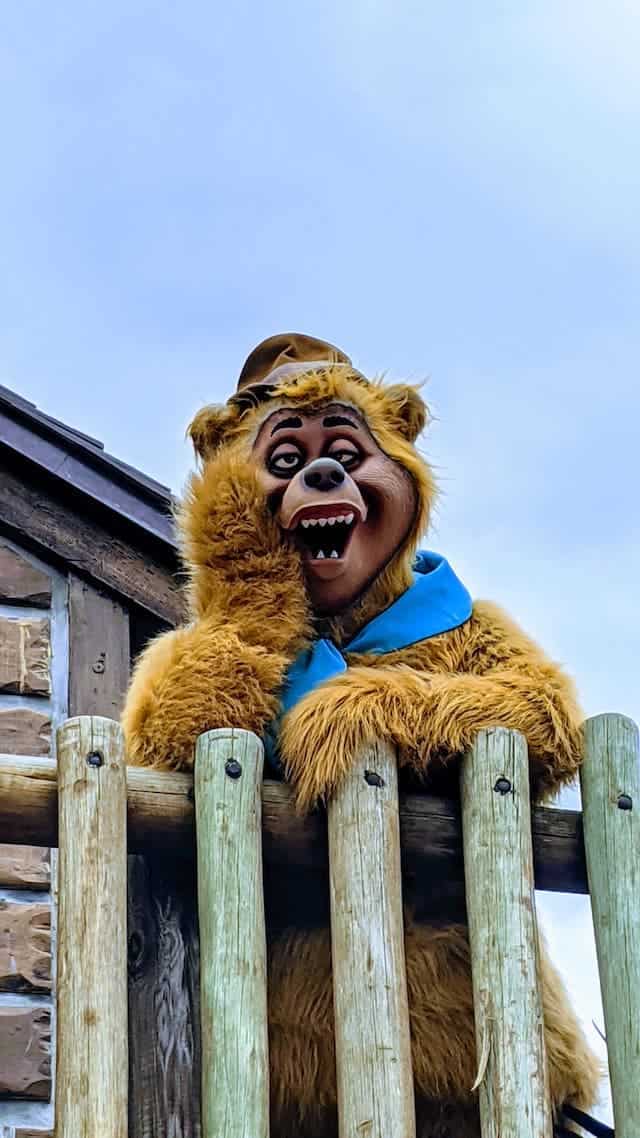 On a recent trip, I (Maggie) was able to try one of the newer snacks from Pecos Bill Tall Tale In and Cafe. One of the best parts of Walt Disney World is they keep coming out with delicious and new snacks again and again.
No trip is identical because there is always something new to try!
I tried the Teddie Berra's Swingin' Shortcake. First before we even begin to cover how this snack was, we have to figure out just who Teddie Berra is.
I was today years old when I found out Teddie Berra is one of the Country Bears from Country Bear Jamboree! Being completely honest, I am not a Country Bear Jamboree fan, so I really had no idea who this was until I actually took the time to look it up. I usually see those bears, say hello, and just keep on walking.
For those who are fans of Country Bear Jamboree, you are probably well aware of the fact that she is the bear that descends from the ceiling on her flower-covered swing. Ah, so there is the reason for the flower in this snack. Teddie Berra holds a parasol and wears a hat with a pink boa draped over herself.
Review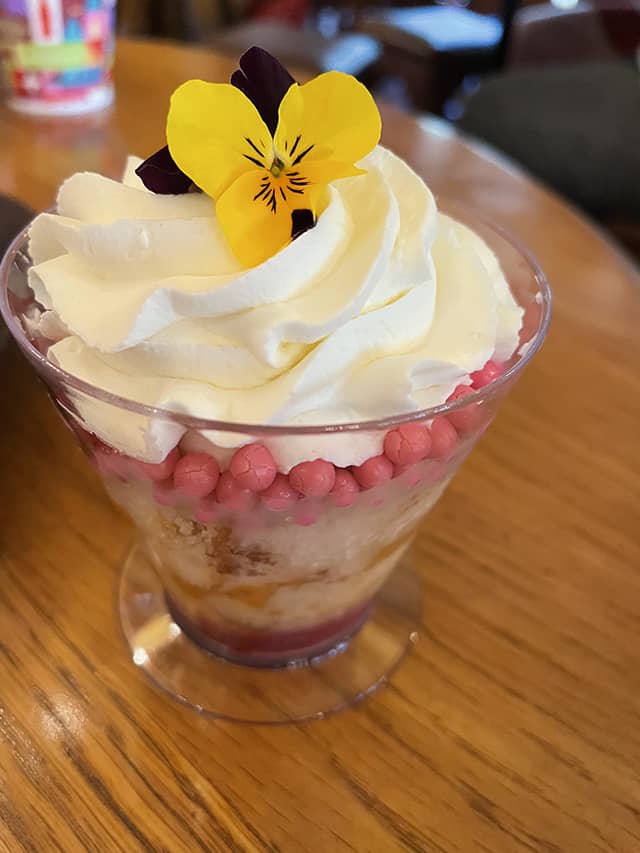 This snack consists of a Peach and Raspberry Truffle with Crumbled Cake, Strawberry Pearls, and Flowers. The overall snack itself was pretty underwhelming in my opinion. The crumbled cake seemed kind of dry and I honestly did not really pick up too many peach and raspberry flavors in it. The Strawberry Pearls definitely seemed to stand out the most, and there was so much whipped cream in it that it was almost a little too much.
It was not the worst snack I have had, but it was definitely not the most memorable either. On a scale of 1 to 10, I give it a solid 4.
Have you tried Teddie Berra's Swingin' Shortcake from Peco's Bill? What did you think of this snack? Were you expecting a little more like I was or is it one of your new favorites? Tell us about it in the comments below or on our Facebook page.