Test Track is a high-speed attraction, and now is your chance to see it like never before.
Test Track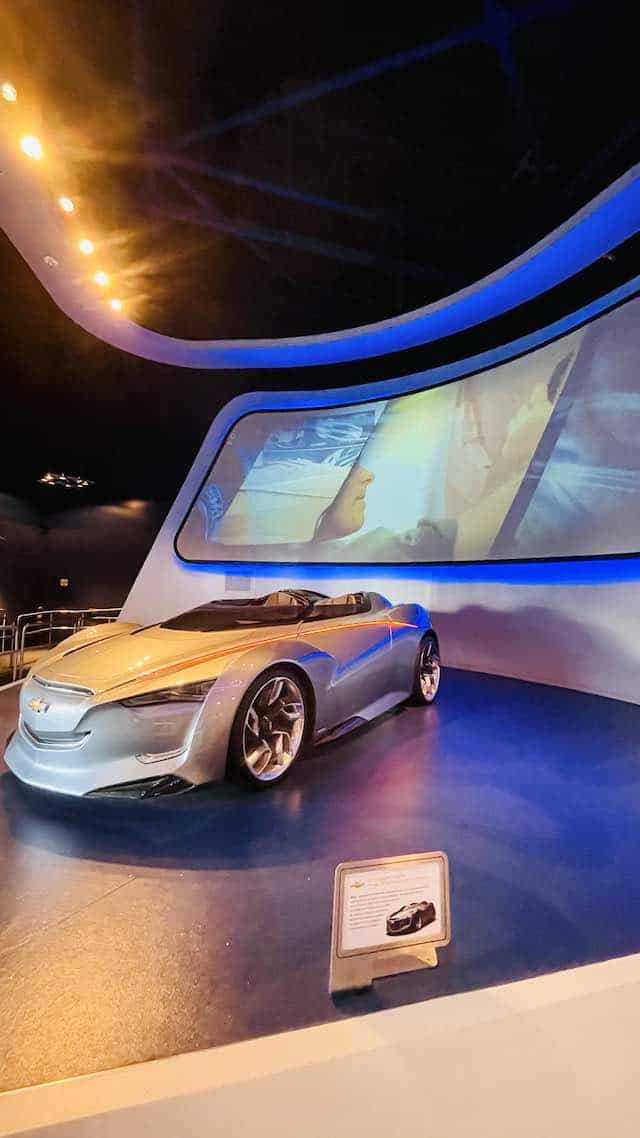 Head over to the Chevrolet Design Center and build your own virtual concept car. Choose body type, style, color, and more and then take it for a spin on Disney's test course. You'll be scored on different criteria like efficiency, speed, adaptability, and more.
Finish off with a final race around the track. This is one of the fastest rides at Disney, reaching up to 65 mph!
Test Track is a favorite among Disney World Guests because it's the only Epcot attraction to offer thrills. Of course, that will change come May 27 when Cosmic Rewind opens!
Seen like never before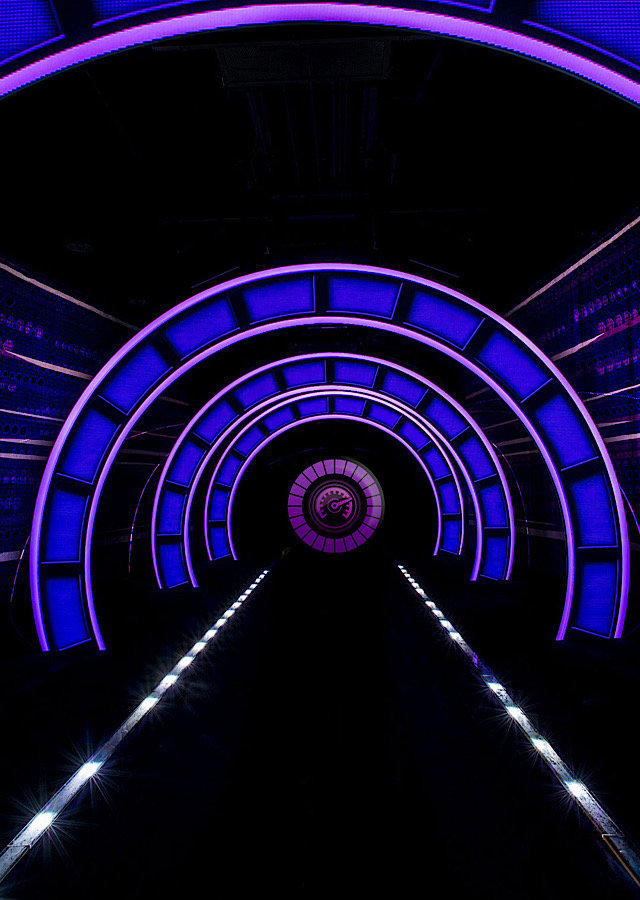 Test Track is a dark ride – not in the scary sense, but in the literal sense. The ride is mostly inside where it is very dark. Only when it finally goes outside for that final race around the track can you see anything going on around you.
Have you ever wondered what it would be like to experience Test Track with the lights on? Would it be as exciting if you can see where you're going?
NOTE: A few photo spoilers ahead!
During a challenge this morning, May 4, Kenny was riding Test Track when the attraction temporarily stopped. The lights came on, and he was able to snap a few photos while waiting.
Take a look at the photo above compared with the photo below. It's like night and day – literally! You can see the flooring is made of concrete and what the track looks like.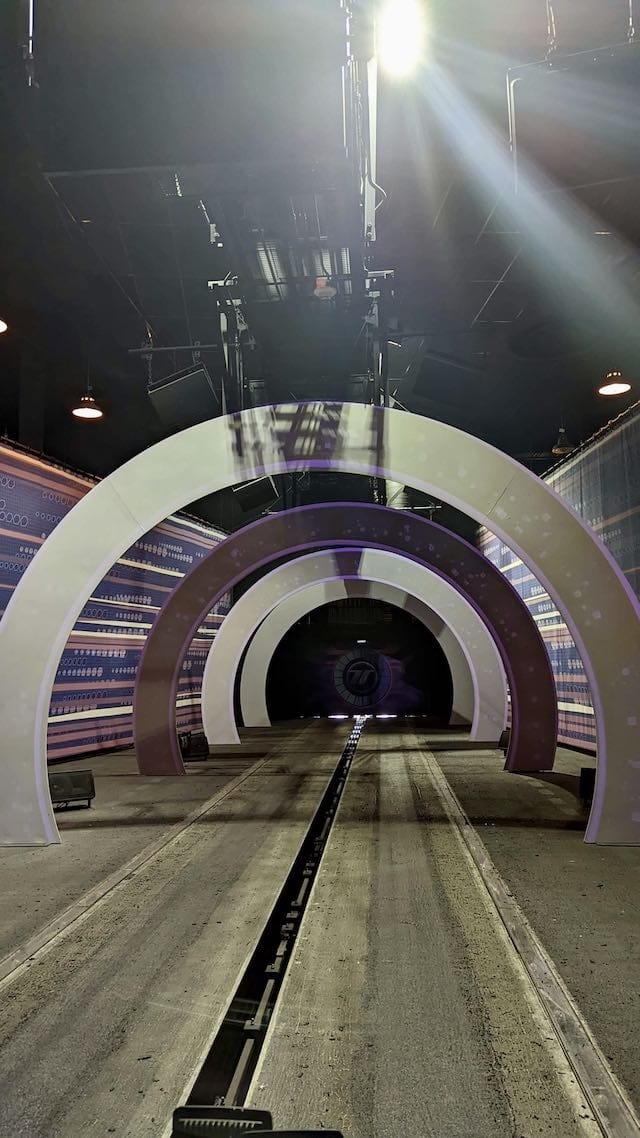 There are other ride elements that look different when the lights are on. The bright neon lights are not as noticeable, for one. Second, the "walls" appear to be made out of a screen or tarp.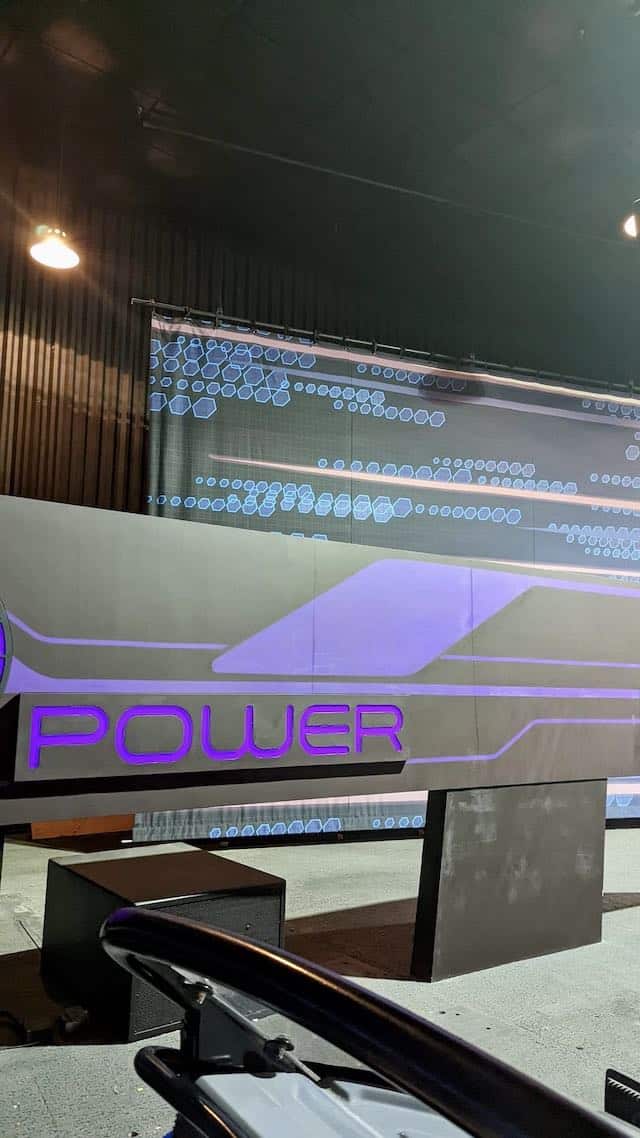 It's all very interesting to see your favorite Disney attractions in a new light. Some may say that spoils the magic of it, but I enjoy seeing the behind-the-scenes elements that keep a ride functioning properly.
Do you love riding your favorite attractions with the lights on? What's one ride you would like to see differently? Let us know in the comments below and on Facebook.