Today is the anniversary of the heartwarming Make-A-Wish Foundation, and Disney World is pulling out all the stops to celebrate!
Make-A-Wish and Disney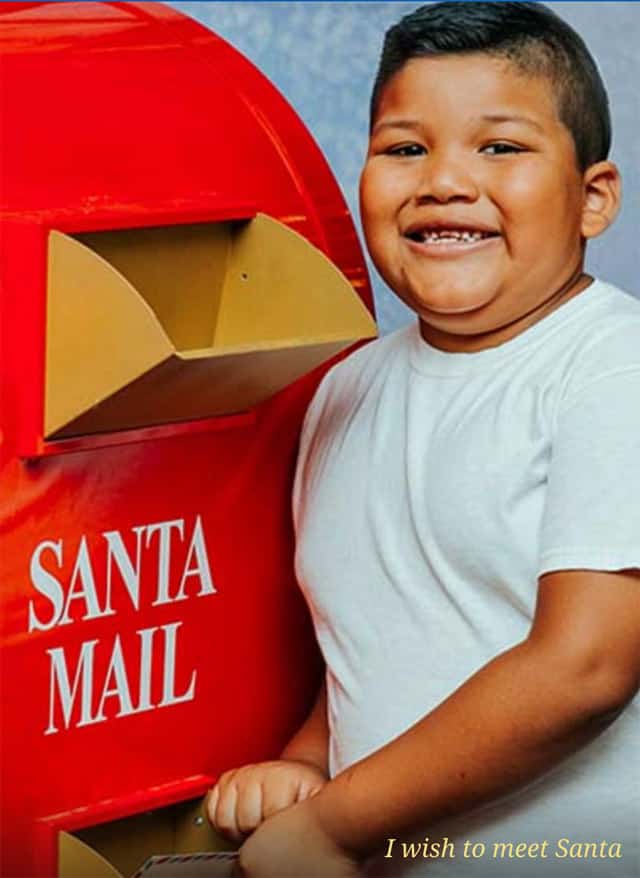 For more than 40 years, Disney has been providing magic to wish kids and their families. Did you know Disneyland was part of the first wish ever granted by Make-A-Wish? Since 1980, Disney has helped Make-A-Wish grant more than 140,000 wishes around the world.
Every part of The Walt Disney Company helps Make-A-Wish grant life-changing wishes: theme parks, Disney stores, and television and movie studios. Check out Disney's partnership with Make-A-Wish, including personal stories of Make-A-Wish recipients.
"I am blown away by how much the team at Disney has helped us raise to help fund future wish granting efforts," said Make-A-Wish Central and Northern Florida President & CEO Anne Cuba. "Wishes often play a key role in helping kids build the strength to fight and overcome their critical illness, and this support means the world to our wish kids and to my team."
Give Kids the World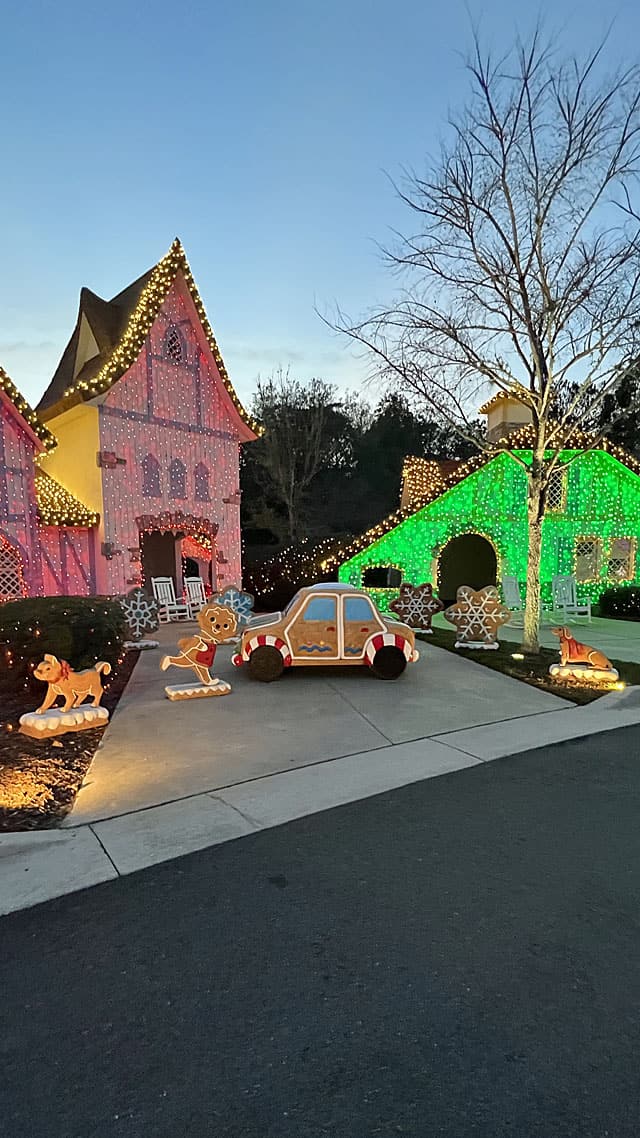 Another wonderful organization, Give Kids the World, funds Wishes also. In case you're not familiar with Give Kids the World Village, it's an 89 acre non-profit resort in Central Florida. The resort provides week-long, cost-free Wish vacations to critically ill children and their families from around the world. Read all about a touching Give Kids the World Village story HERE.
Our very own Kenny the Pirate does ride challenges to raise money for Give Kids the World. Follow him HERE on Twitter to keep up with these and other Disney news. Go HERE to give directly to the Give Kids the World charity.
42nd Anniversary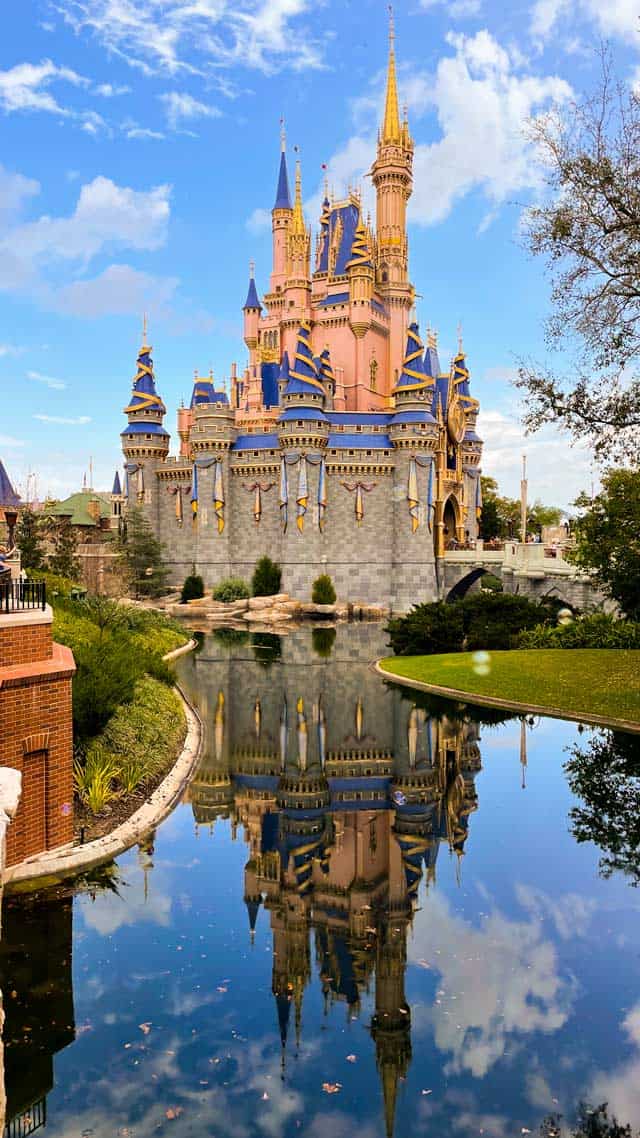 Today, Disney joins Make-A-Wish to celebrate World Wish Day on the anniversary of the wish that inspired the founding of Make-A-Wish 42 years ago. It's an important day for so many, especially cast members who make Disney wishes come true for wish kids and their families.
It's also a special day for cast members who are wish alumni (former wish recipients). Two of these wish alumni were invited to take on the very special role of Grand Marshals during the "Festival of Fantasy Parade" at Magic Kingdom Park.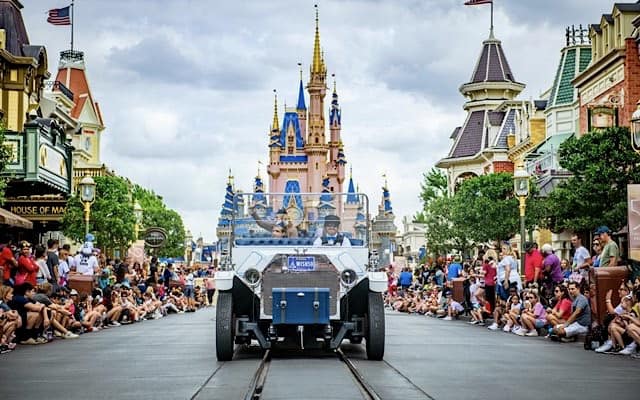 Check out the licenses plate on the Grand Marshals ride. Here, you'll see an EARidescent license plate. The Walt Disney World Resort specialty license plate benefits Make-A-Wish Central and Northern Florida. Recently, Disney raised more than half a million dollars in contributions!
Inspired by Cinderella Castle, this unique plate is the perfect way to make wishes come true this World Wish Day while also celebrating the 50th Anniversary of Walt Disney World Resort. For more information, visit www.flhsmv.gov.
How You Can Give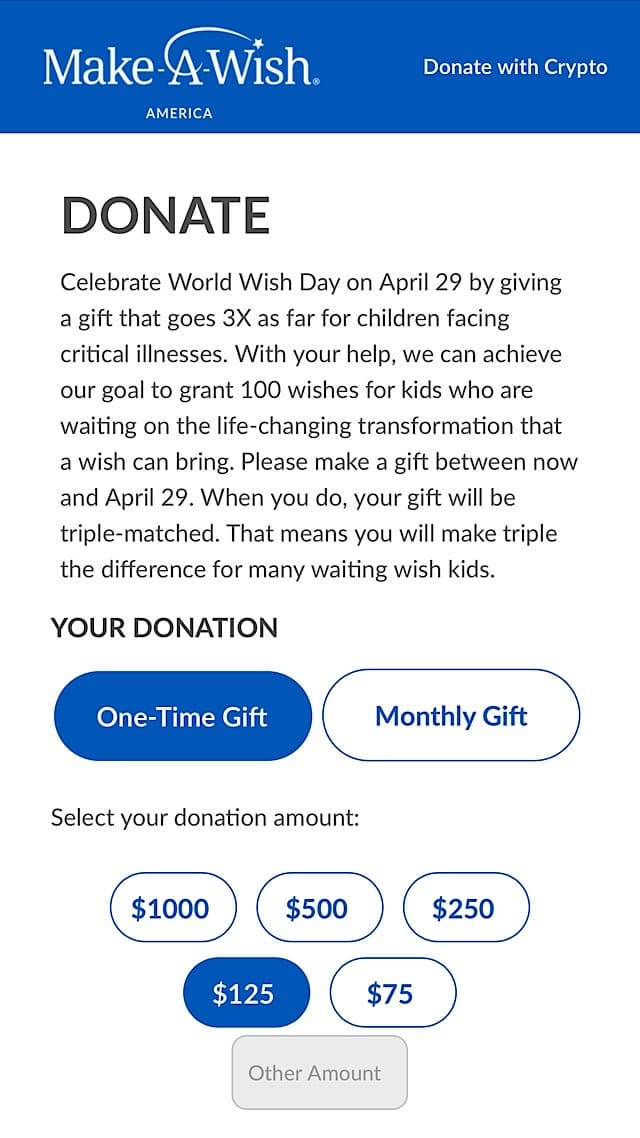 Celebrate World Wish Day by giving to this heartwarming charity. Today, April 29, your gift will be triple matched to help these precious children and families even more. The Make-A-Wish goal is to grant 100 wishes for kids waiting for their wish to be fulfilled. Please consider giving by going HERE.
What are your thoughts on the Make-a-Wish and Disney partnership? What do you love most about Make-a-Wish? Please share your thoughts below or on our KTP Facebook page.