With the return of non-distanced character meets, parades, and entertainment to Disney World, we are starting to see so much of the magic returning to the "most magical place on Earth!" Now, a new character meet and greet has popped up in in Magic Kingdom, but its location causes us to wonder if it may be a replacement for a popular attraction that has yet to reopen.
Character meets are back, and they're magical!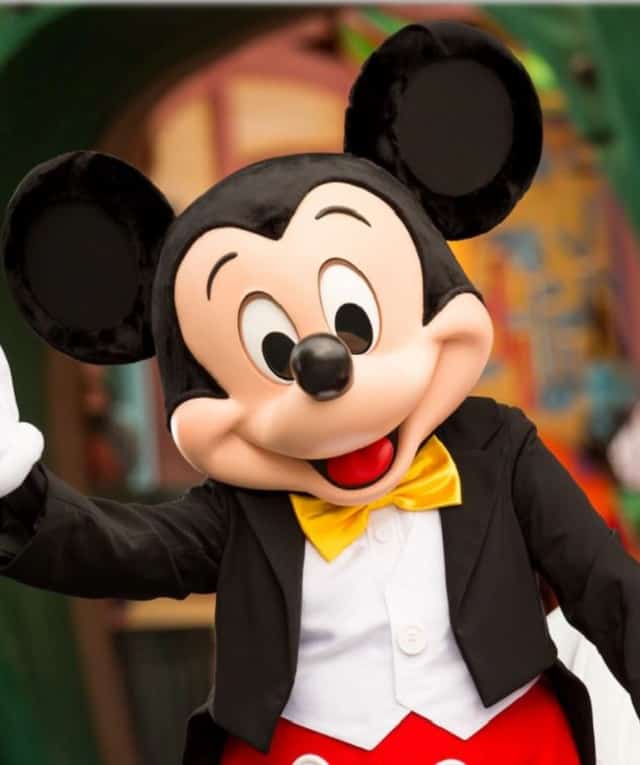 Have you heard the news? Character meet and greets are no longer distanced in Walt Disney World! That's right! Now you can give your old pal Mickey Mouse a big hug, get an autograph from Disney Junior Pals, and do a twirl with your favorite princesses!
Disney released a statement about the return of traditional character meets, and in it, addressed that not everything would return right away.
"During the past two years, we've taken a very gradual, intentional approach to health and safety protocols. Recent trends and guidance have provided opportunities for us to bring back some of our most beloved magic, like character greetings and dining experiences. While not all locations will be available immediately, we anticipate reopening in phases throughout the spring and early summer."
New character meet in Magic Kingdom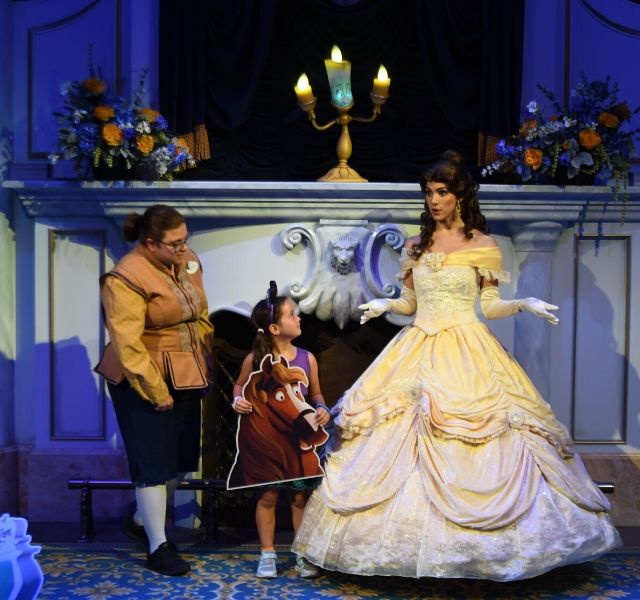 While we've been patiently waiting for Enchanted Tales of Belle to Return, we noticed a character meet and greet has seemingly replaced the attraction.
Belle has been meeting outdoors in this area for some time now, but with the return of traditional character meet and greets, Belle has now moved inside Maurice's cottage and is greeting Guests inside this space.
Disney Photopass is now available in this location as well. Instead of her yellow ball gown, you can find Belle wearing her blue and white provincial life dress.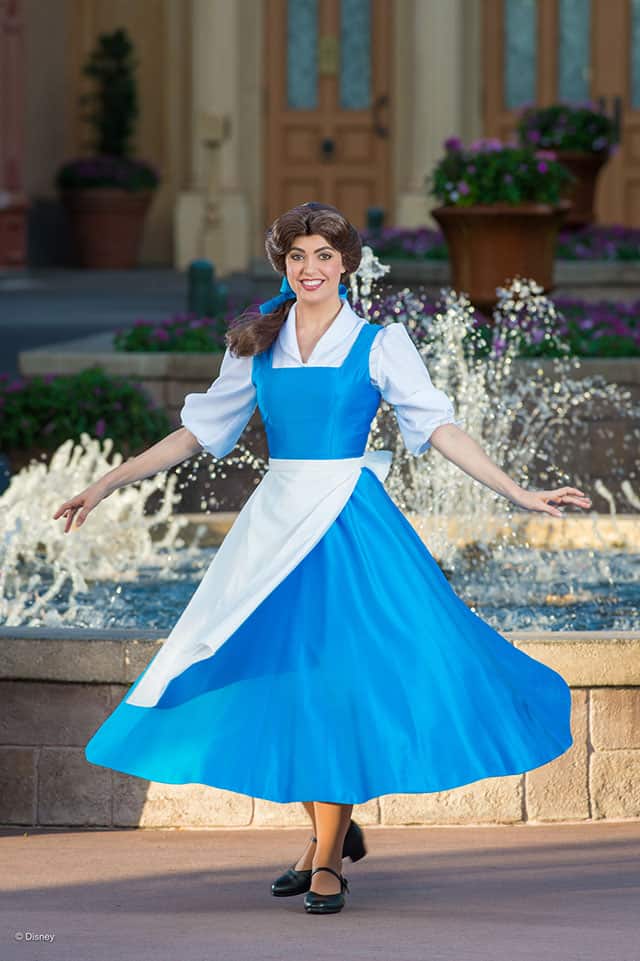 Be sure to check Character Locator for all of Belle's meet times if you want a chance to say hello!
Could Belle's new indoor location signify that Enchanted Tales with Belle will not be returning to Magic Kingdom? At this time, Cast Members are "unsure" as to whether the show will return or not. Be sure to stay up to date with Kenny the Pirate and we will share any Enchanted Tales with Belle news as it becomes available!
Do you think this new indoor meet means we will not see the return of Enchanted Tales of Belle? Let us know in the comments below, or tell us on Facebook.