Disney's Animal Kingdom is bringing back a new and improved Finding Nemo Musical. Check out new details and see when it will reopen.
New Finding Nemo Show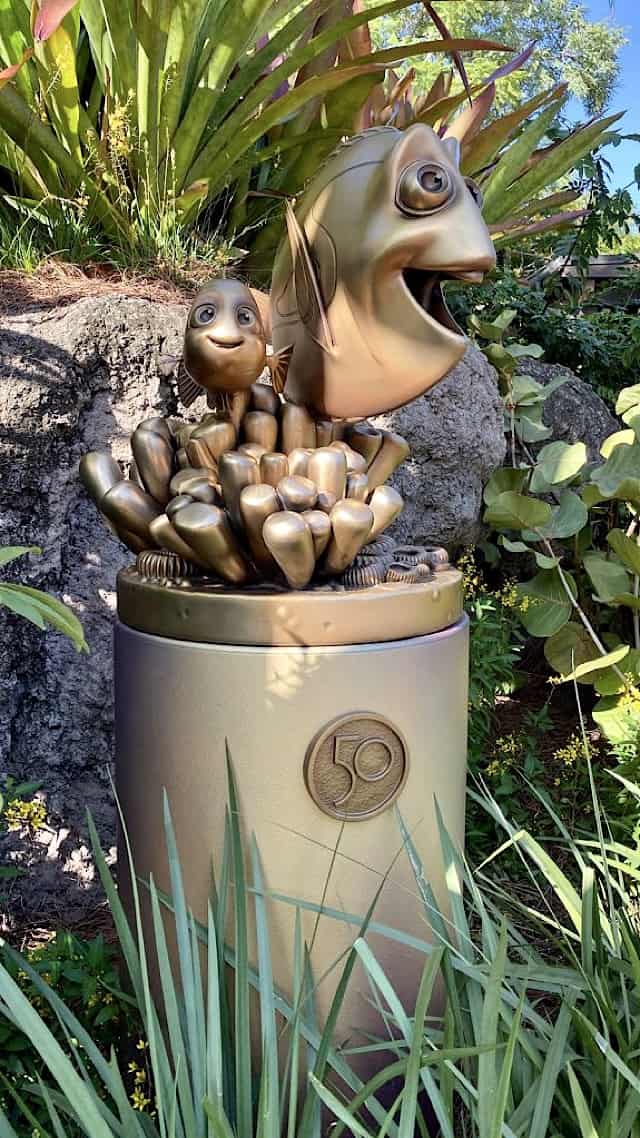 Back in September, Disney shared that a new show would head to Animal Kingdom! Here is the official announcement.
Climb aboard explorers and hold on tight, because it's time to take a deep dive into the creation of the freshly reimagined show, "Finding Nemo: The Big Blue… and Beyond!" – opening this summer at Disney's Animal Kingdom Theme Park!
Finding Nemo: The Big Blue…and Beyond is opening in the summer of 2022.
"Finding Nemo — The Musical" has been delighting our guests since 2007, and I'm excited to tell you a reimagined show, based on the same beloved characters, will debut in 2022.
Although our Disney Live Entertainment team is still in the early stages of development for the show, the musical retelling of this underwater tale of family, friendship and kindness will feature new story material, as well as fan favorite songs such as "In the Big Blue World" and "Go with the Flow."
Theater in the Wild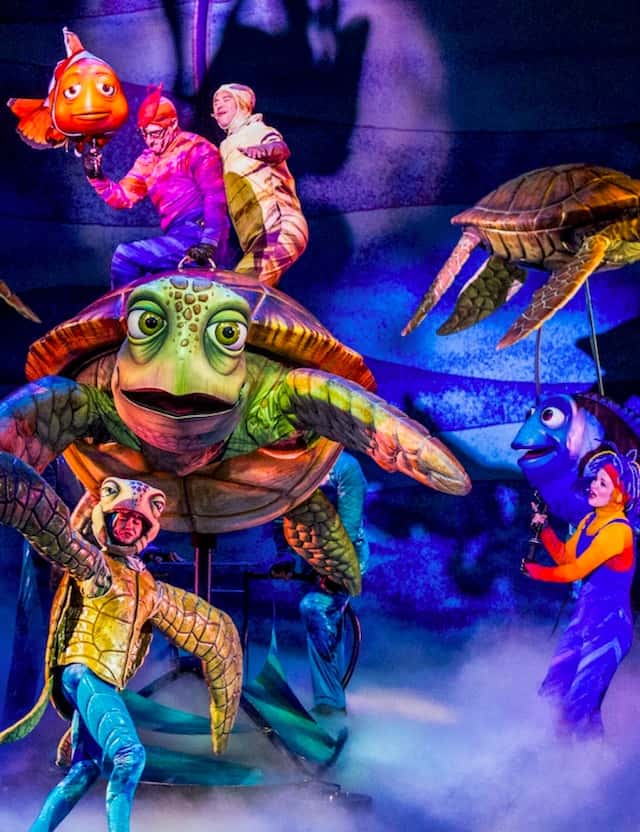 Stepping inside the Theater in the Wild, we'll catch up with the group of fish from Dr. P. Sherman's office in "Finding Nemo," who have made their way across the ocean to the Marine Life Institute.
The fish tell Nemo's story in this fully updated, 25-minute show, incorporating live performers and puppets, along with many of the beloved songs and production numbers from the original "Finding Nemo: The Musical" – which is great news if you're like me and have had "In the Big Blue World" stuck in your head since 2007. 
New Sets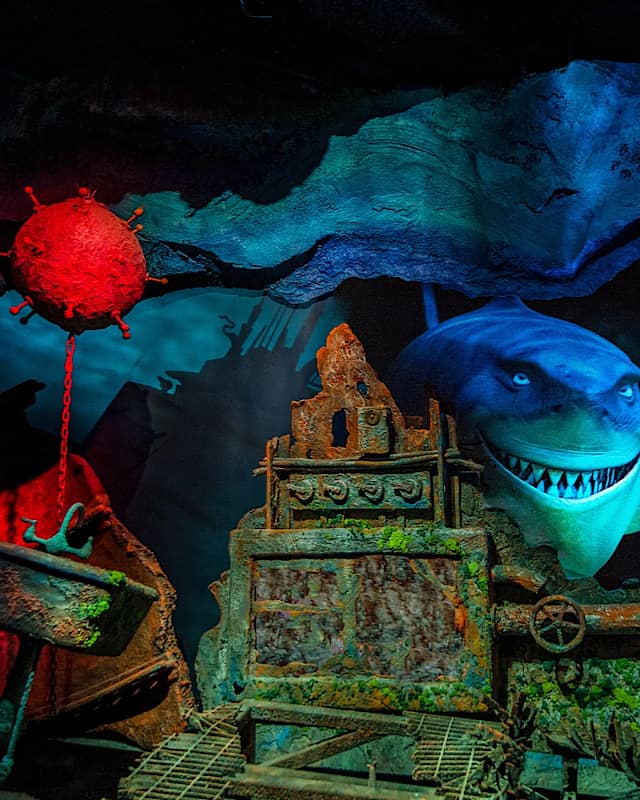 In addition to a new script, the show will feature new scenic set pieces and a new LED video wall designed to visually extend the world created by the physical sets on stage. Be on the lookout for a 32-foot-long sunken submarine and a fish tank volcano standing nearly 15 feet tall!
Disney Live Entertainment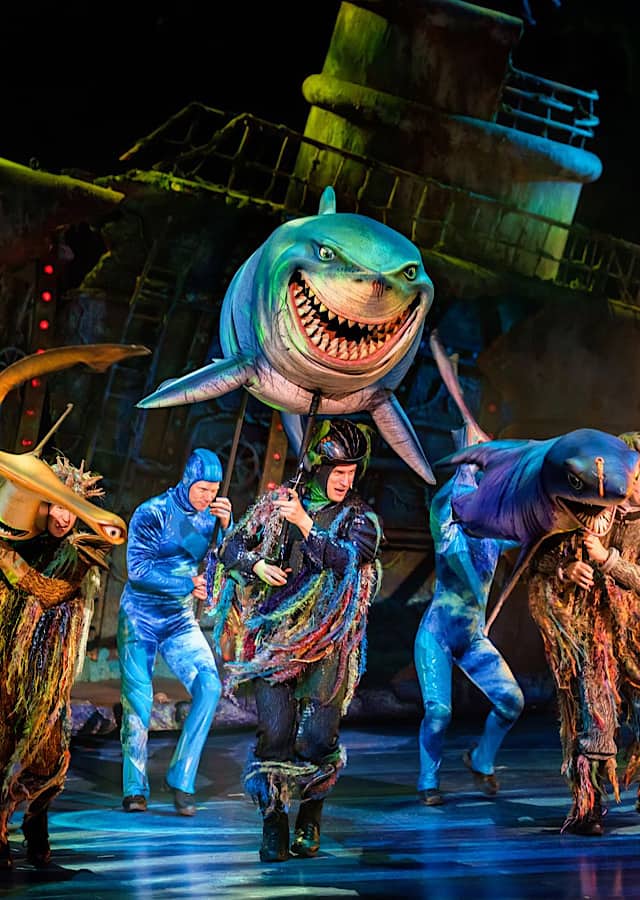 Working in close collaboration with Pixar Animation Studios, artists and designers at Disney Live Entertainment also developed a new aesthetic for "Finding Nemo: The Big Blue… and Beyond!" inspired by layered, cut paper sculptures.
The resulting look is fresh and unique to the show, while staying true to the designs in the original film. Check out the video below for a sneak peek.
"Finding Nemo: The Big Blue… and Beyond!" is just one of the many ways Disney is adding even more magic to the Walt Disney World 50th Anniversary celebration in the coming months. Also, you can check out more details on this show in Monica's recent article HERE.
Are you excited for The Big Blue and Beyond? Will you try and see it this summer? Please let us know in the comments below and on Facebook.

Source: Disney Parks Blog