Want to hear more about the show replacing Finding Nemo: The Musical? We have new information to share!
Finding Nemo: The Musical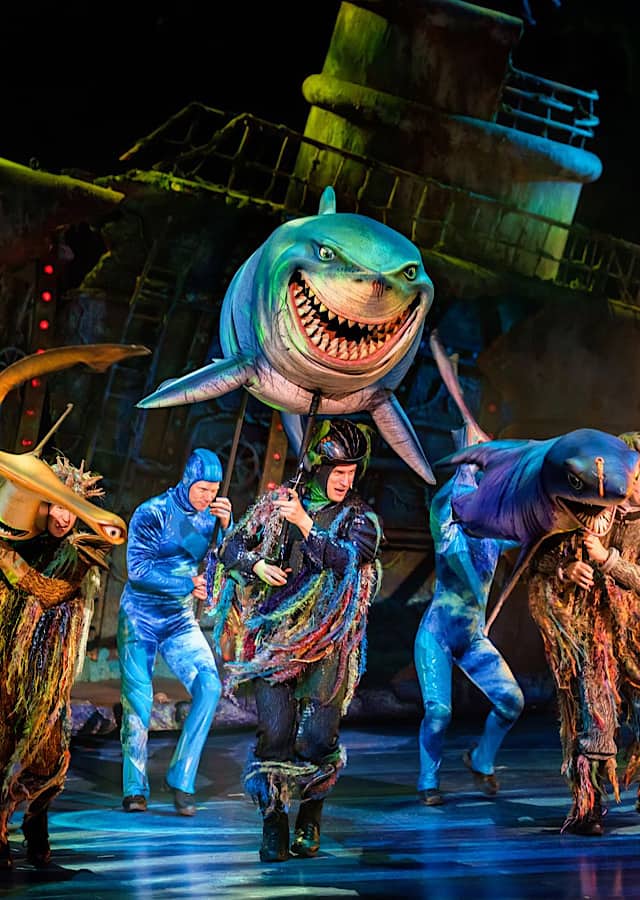 Finding Nemo: The Musical was among a few shows that disappeared from the Disney website. We were unsure what exactly this meant for these shows. Would they be permanently cut with new replacements? Is Disney planning to modify the show?
Back in September, Disney shared that a new show would head to Animal Kingdom! Here is the official announcement, straight from Disney Parks Blog, in case you missed it: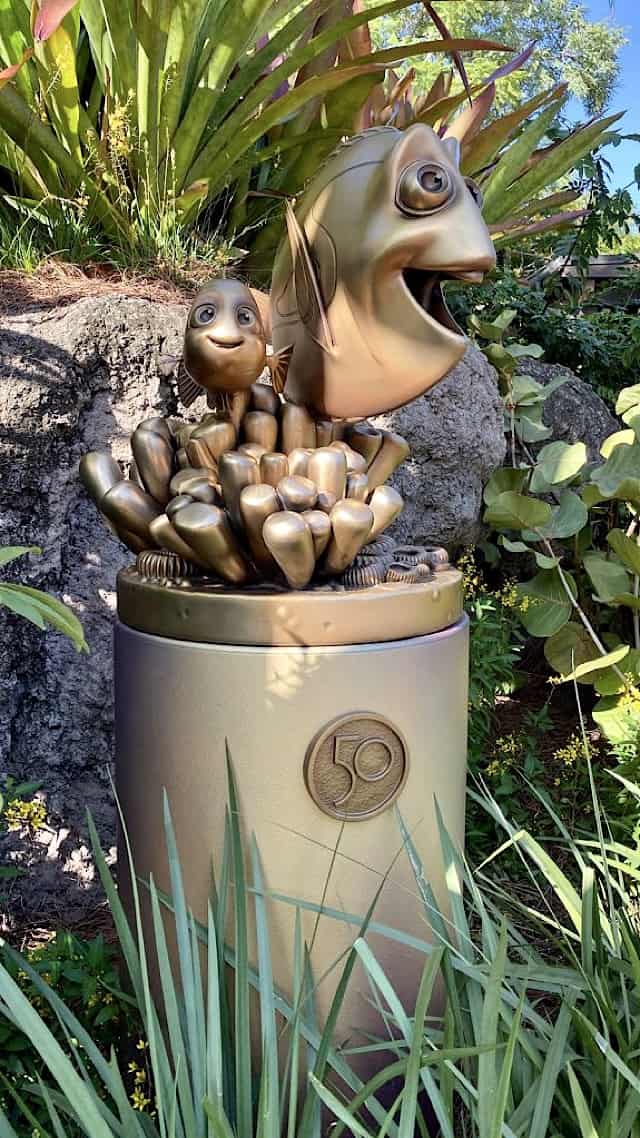 "Finding Nemo — The Musical" has been delighting our guests since 2007, and I'm excited to tell you a reimagined show, based on the same beloved characters, will debut in 2022.
Although our Disney Live Entertainment team is still in the early stages of development for the show, the musical retelling of this underwater tale of family, friendship and kindness will feature new story material, as well as fan favorite songs such as "In the Big Blue World" and "Go with the Flow."
The Big Blue and Beyond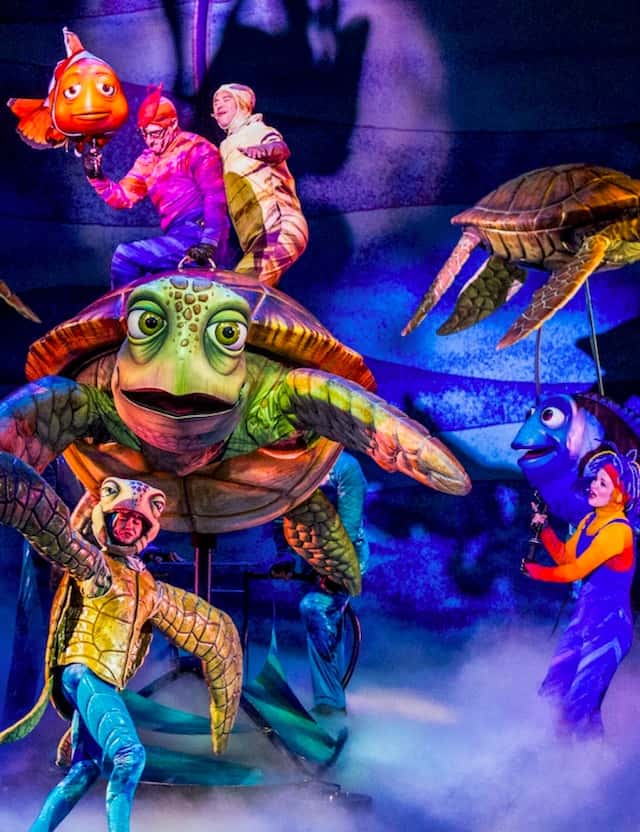 This newly reimagined show will be called Finding Nemo: The Big Blue and Beyond. We can expect to be put in the story of Finding Dory and hear the same amazing songs, watch the amazing puppetry, and more of what we love about the original show. You can read more from the D23 announcement HERE.
Disney is now auditioning for cast to play in the show! This is exciting because one, we are getting closer to the opening. And two, we have a better look of the characters.
Characters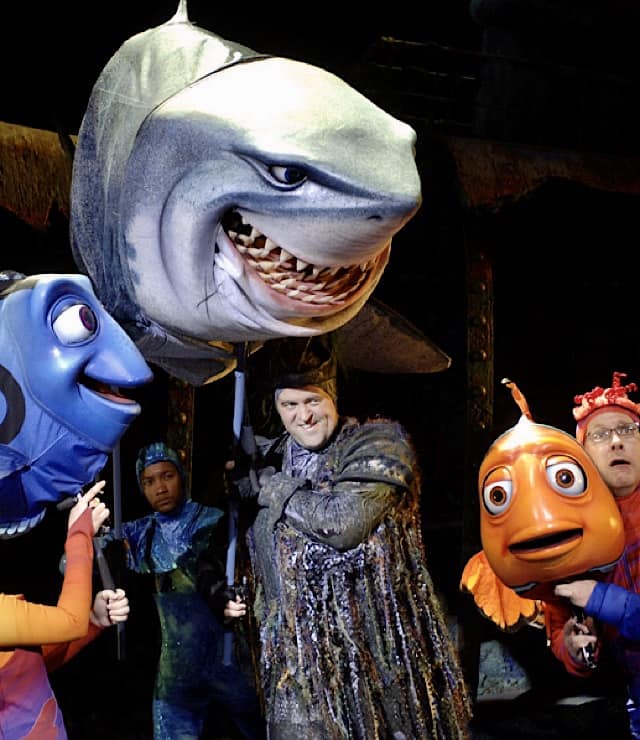 Bruce: A vegetarian great white shark. Comedic baritone and able to handle harmonies.
Crush: Laid back and fun-loving "surfer dude". High tenor, must have effortless, sustained, full voice/mix high C.
Dory: Quirky and an expert with comedic material. Character singer.
Marlin: Over-protective yet loving. Scared of virtually everything. Baritone and able to handle musical "patter".
Nemo: Bright and youthful mix or belt. Vocal range Ab3-Eb5.
Gill: Baritone. Tough talking maverick with great deal of history. A wounded war hero who carries his scars with him.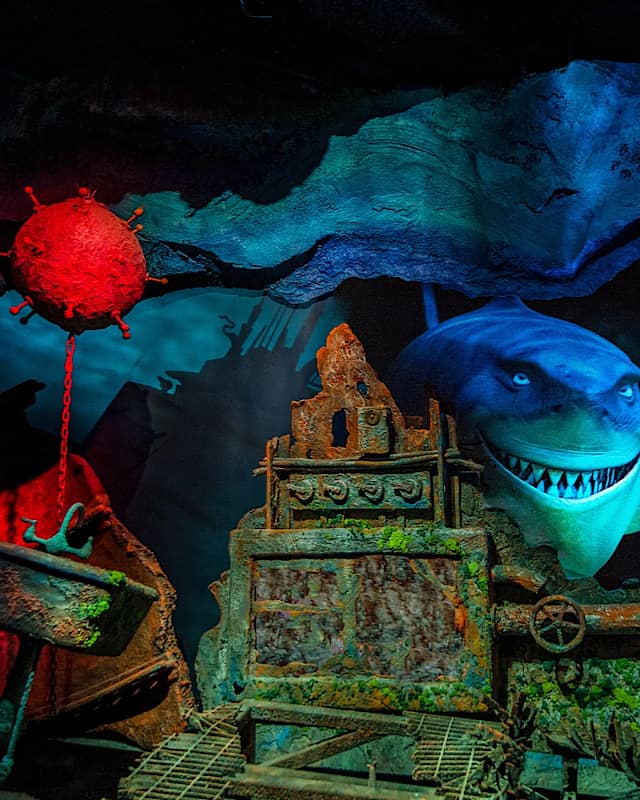 Ensemble: Musical Theatre style. Strong vocalist and movie, with strong storytelling ability. Casting will have an intentionally inclusive BIPOC approach.
Puppetry styles will include rod, bunraku, and hand. The deadline for these characters is April 1. Could we see a summer opening? The tumble monkeys and Minnie Vans both come back this summer. I (Monica) believe all returning entertainers and events will be back by the end of summer.
Are you excited for The Big Blue and Beyond? Do you think everything will return by this summer? Let us know in the comments below and on Facebook.