Earth Day celebrations will continue this weekend in Disney World, but will the weather cooperate? Get the details on the forecast and when we can expect any rain chances.
Weather Forecast Discussion
The weeklong celebration at Disney World for Earth Day continues, with a special focus on Animal Kingdom. Conservation efforts are of great importance at Disney Parks, especially at that park.
From protecting and preserving wildlife to encouraging Guests to recycle, there are so many ways to respect our planet. We also shared some rare character greetings as part of the celebration!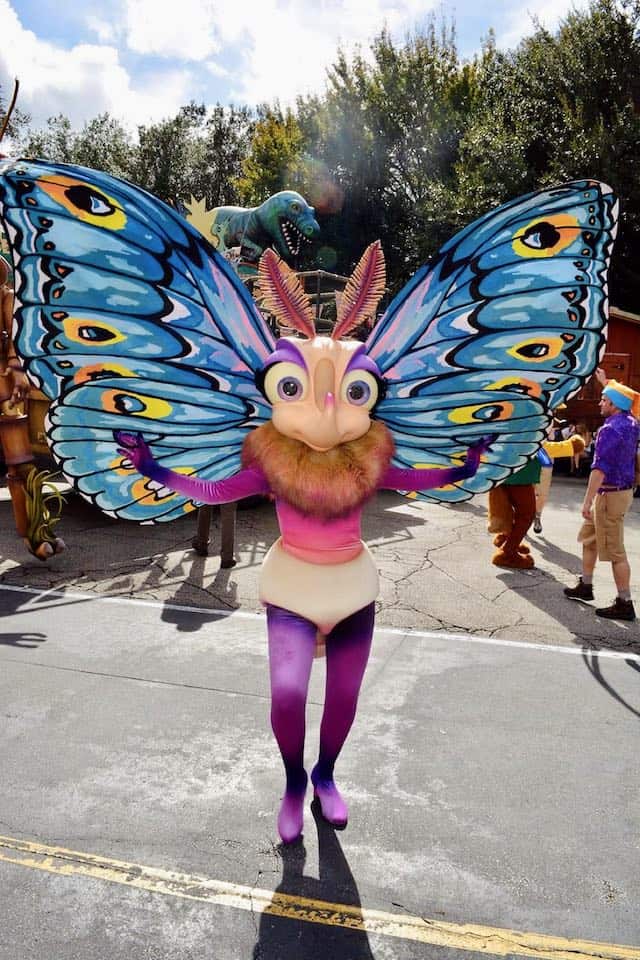 We have a large area of high pressure in control of our weather. The good news is that this high pressure will keep any rain chances away from Central Florida on Friday and Saturday. The only slightly bad news is that because of where the High is located, breezy conditions can be expected.
A surface front will sag southward and weaken late this weekend. That could set off a few showers or thunderstorms Sunday and Monday, but those showers look to be very isolated in nature.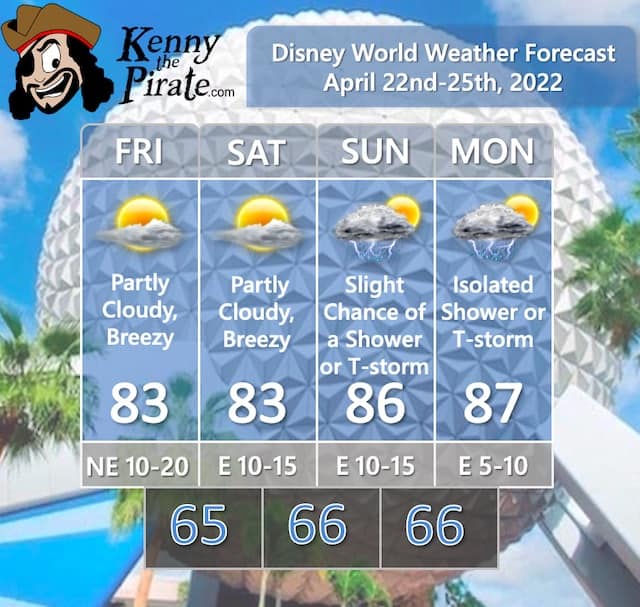 Severe Weather Chances For Florida
No Severe Weather is expected throughout the forecast period. Any thunderstorm activity Sunday and Monday is expected to stay below severe criteria which is great news.
Remember that any thunderstorm can produce gusty winds, frequent lightning, and heavy downpours. Follow any warnings and cast member directions to take shelter.
Flight Impacts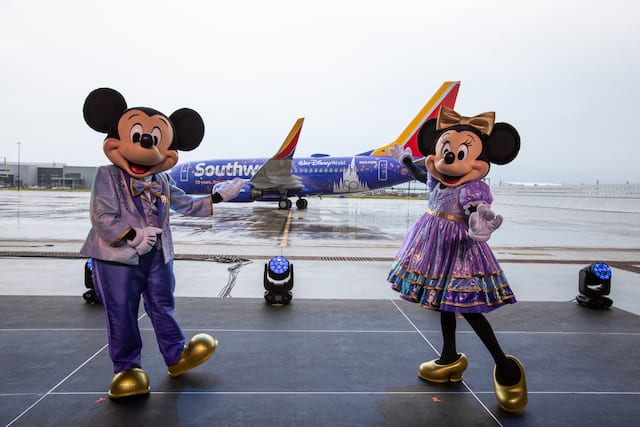 This category is designed to point out any large-scale impacts on flights getting to and from Orlando. The struggles and impacts on the airline industry in the wake of the pandemic that led to flight cancellations have been well-documented. I'm focusing on the weather impacts.
The main focus of weather impacts this weekend will be in the Central U.S. as a storm system exits the Rockies. Friday and Saturday will feature delays in Upper Midwest from the Dakotas to Minnesota. The threat for delays will then shift to the Mississippi River Valley on Sunday and Monday. Some severe weather is possible in these areas.
Weather for the Orlando-area airports will be quiet for most of the weekend.
A Look Ahead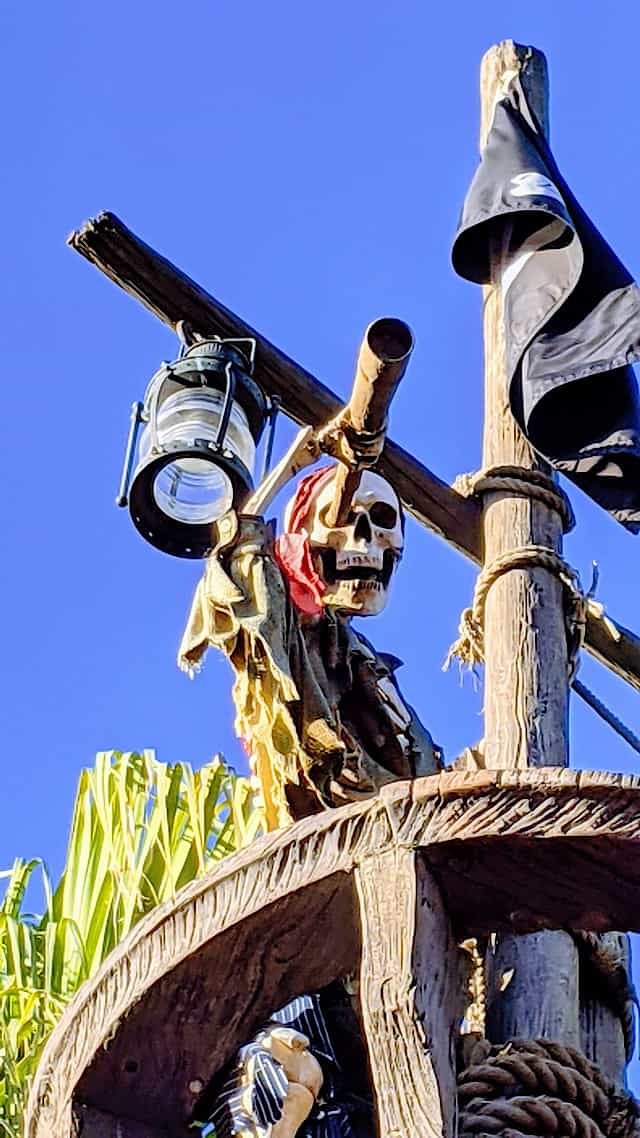 An early look at next week shows an approaching frontal boundary that should bring a few showers and thunderstorms by late Tuesday and Wednesday. Pictured below is the expected surface map for Tuesday morning showing the front approaching from the west.
Highs for midweek will remain warm in the upper 80's to near 90 degrees.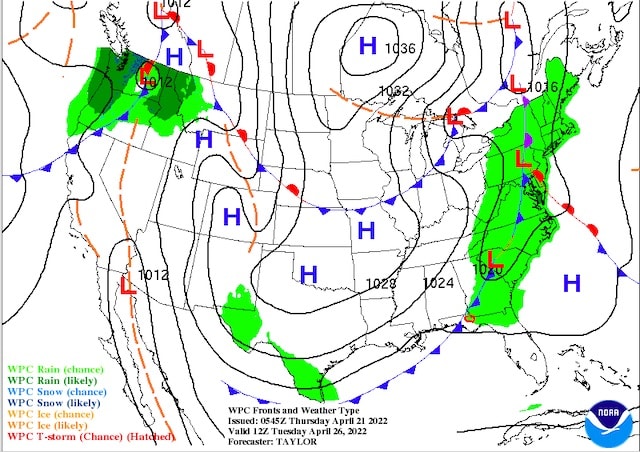 Are you headed to Disney World this weekend? Are you excited for Earth Day in Disney World? Let us know in the comments below or on Facebook!