Disney is installing new signs around property. However, they aren't just any sign.
Disney's Conservation Efforts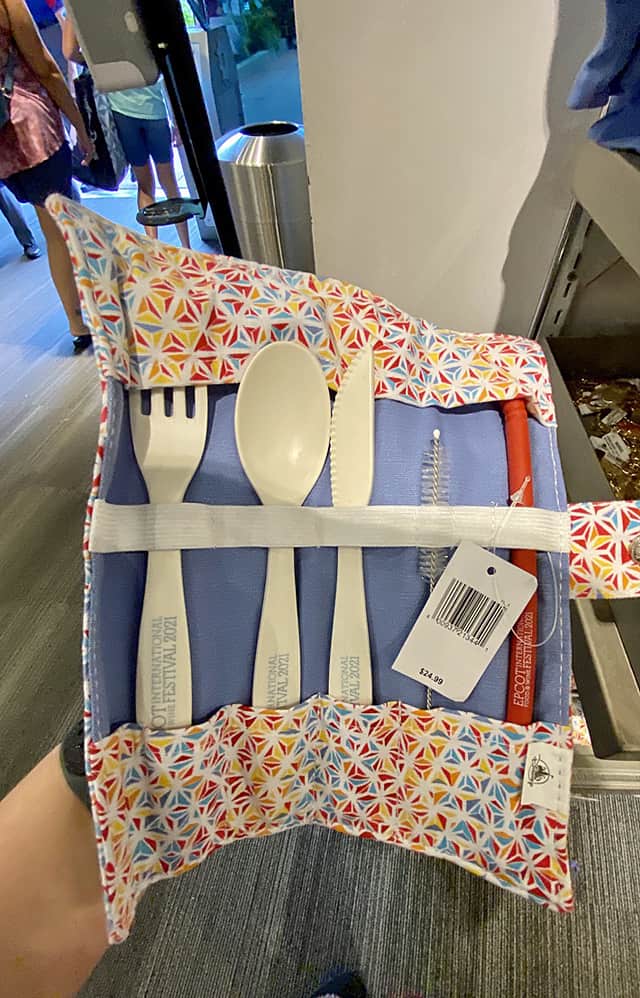 The Walt Disney Company is deeply concerned with worldwide conservation efforts. From protecting wildlife at Animal Kingdom to implementing paper straws and reusable bags, Disney strives to make our world a better place. They even recently created a line of reusable travel utensils for those who wish to be more environmentally conscious during their visit to the parks.
It does not stop there, though. Disney continues to remind us to recycle as much as we can. Next to almost every trash can at Disney World there is also a recycling can as well. Even compost cans are popping up around the parks.
New Signs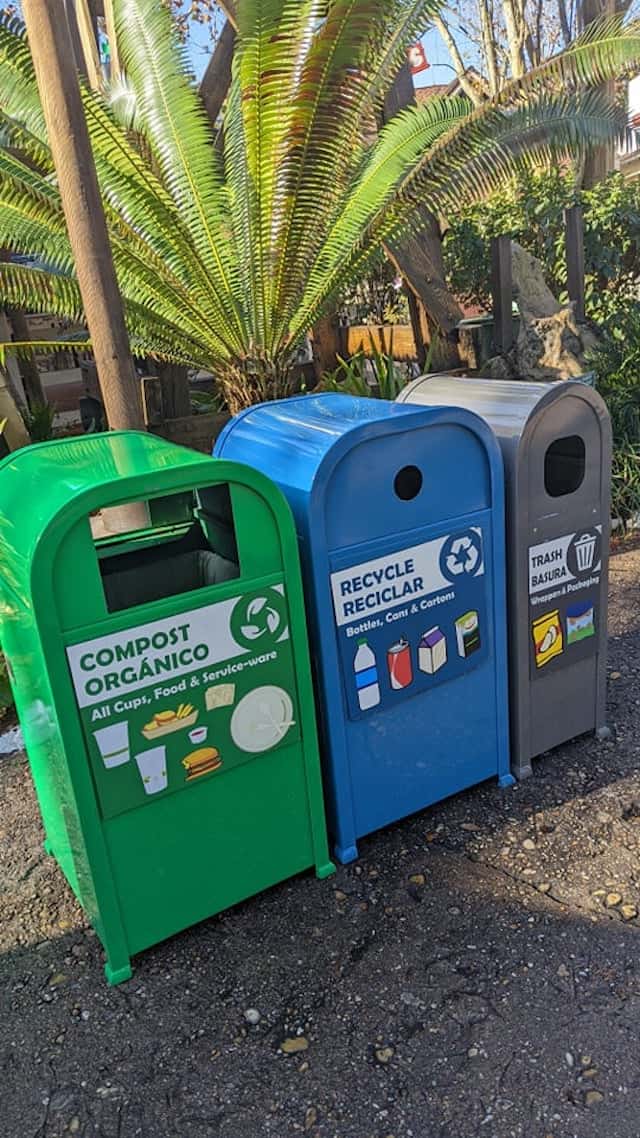 During a recent visit to the parks, our team spotted new signs on trash cans, recycle bins, and compost receptacles. To help you better identify where your trash items go, you can look at the colors or the signs.
Gray is for trash, blue is for recycling, and green is compost. The new signs not only show you which is which, but they also give picture examples of what you can recycle or what needs to be thrown away!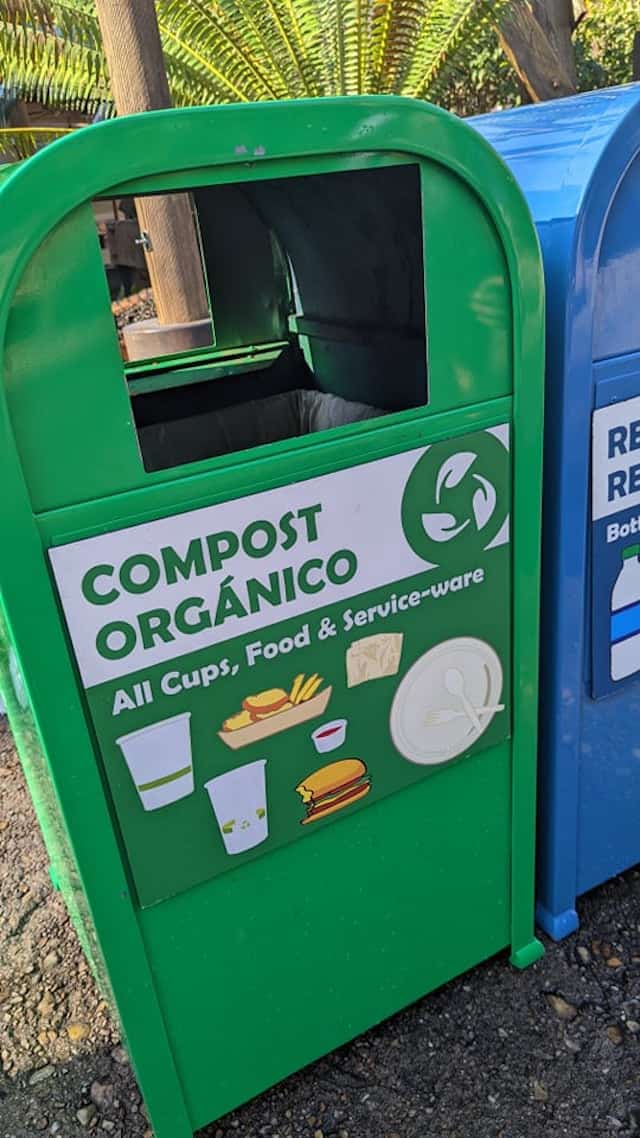 Compost items include cups, food, and plates. Disney is notorious for giving huge portions, and it is sometimes impossible to eat it all. Put food in the green bin!
Recyclable items bottles, can, and cartons. Trash items may include items like wrappers and packaging.
Magnetic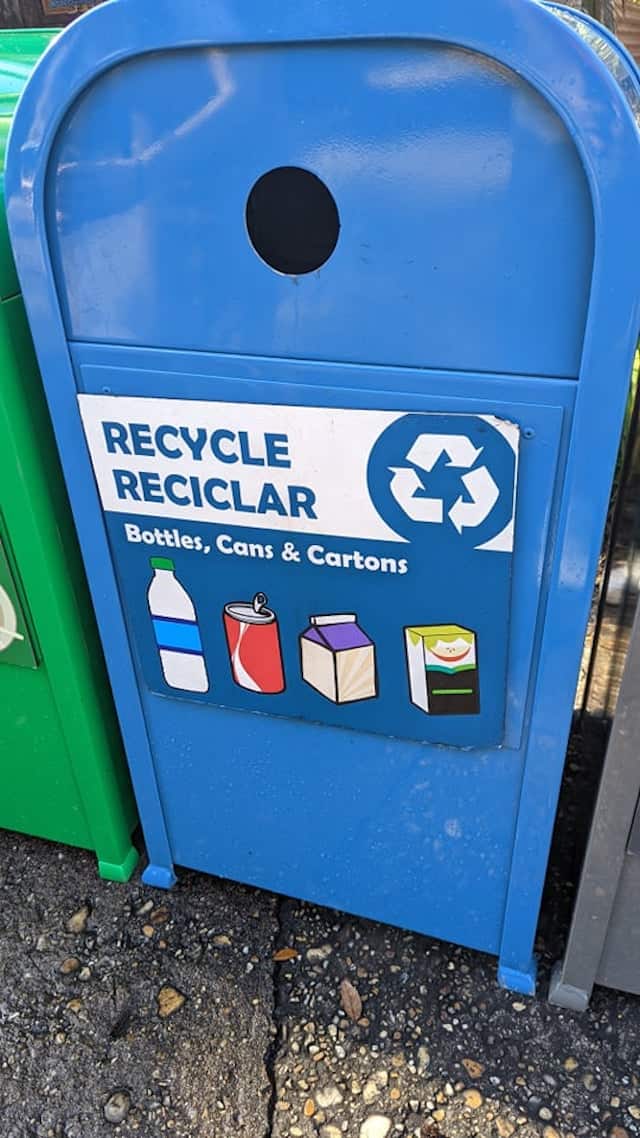 Unlike the many social distancing and mask signs that were put up all over property, these signs are magnetic. It appears Disney learned their lesson about sticker signs and the residue left behind.
The cans shown in this post were spotted in front of Restaurantosaurus at Disney's Animal Kingdom.
Overall, I find these cans to be more encouraging of conservation efforts. As a Guest, you may be rushing from one attraction to the next and may just want to throw trash items in the trash can.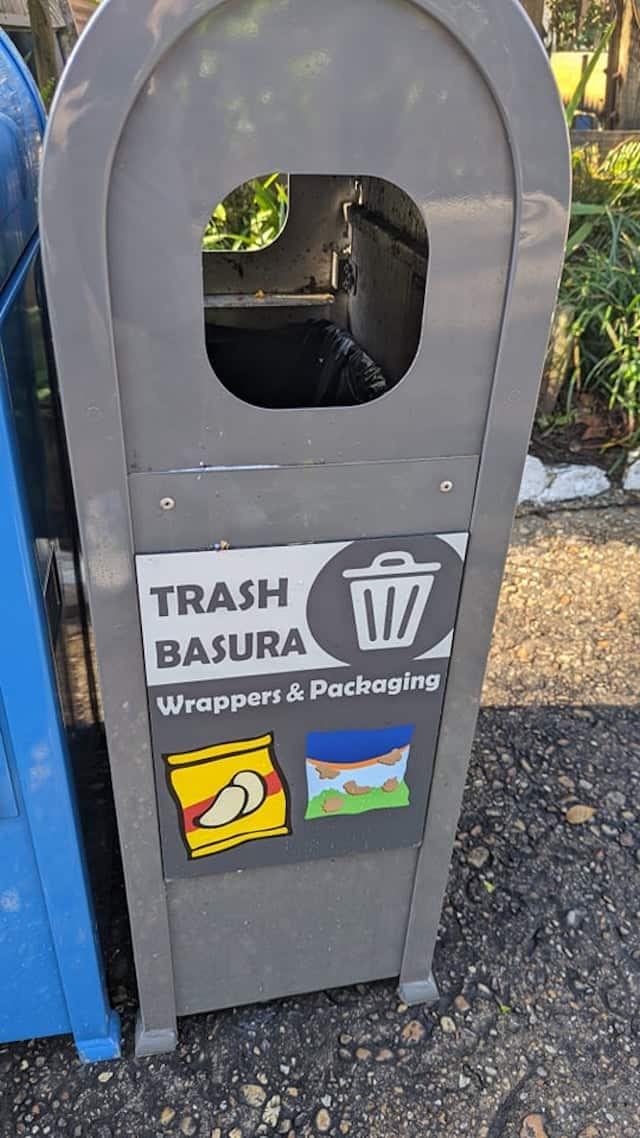 With the bright colors, and magnetic signs (with clear examples of what goes where), I hope we can all be more conscious of how we dispose of trash in the parks.
Do you try to recycle or reuse while you are visiting Disney World? Let us know in the comments below and on Facebook.