We may get some hate for this, but we do not understand the hype surrounding a popular Disney World drink. Agree or disagree?
Flower and Garden Festival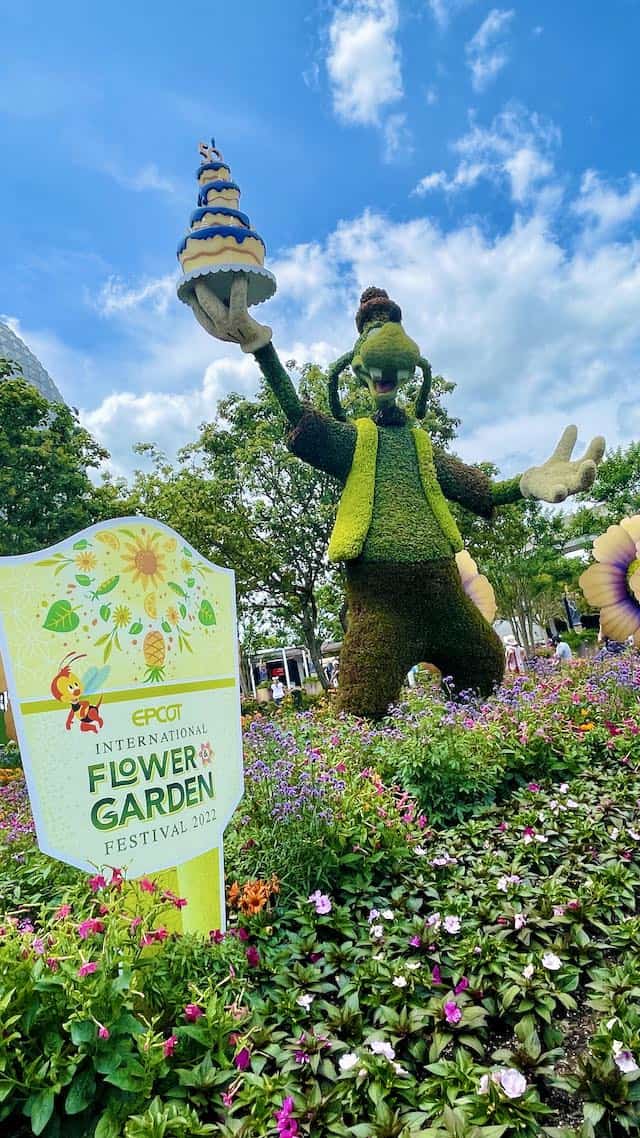 My (Monica) favorite Epcot festival is Flower and Garden. When I think about the beautiful topiaries and flower gardens, the incredible food, and all the fun activities there are to do, it's not hard to see why it's a favorite.
I particularly enjoy tasting my way around the world (showcase) with the outdoor kitchens. The tiny portions make my tummy and wallet very happy because I am able to try more items! I particularly enjoy the Honey Bee-stro outdoor kitchen! You can read Susan's review HERE.
On a recent visit to Epcot for all things Flower and Garden, fellow writer Donna and I stopped to try one of the most popular drinks of the festival. People rave about it, and we were so excited to enjoy it for ourselves.
Pineapple Promenade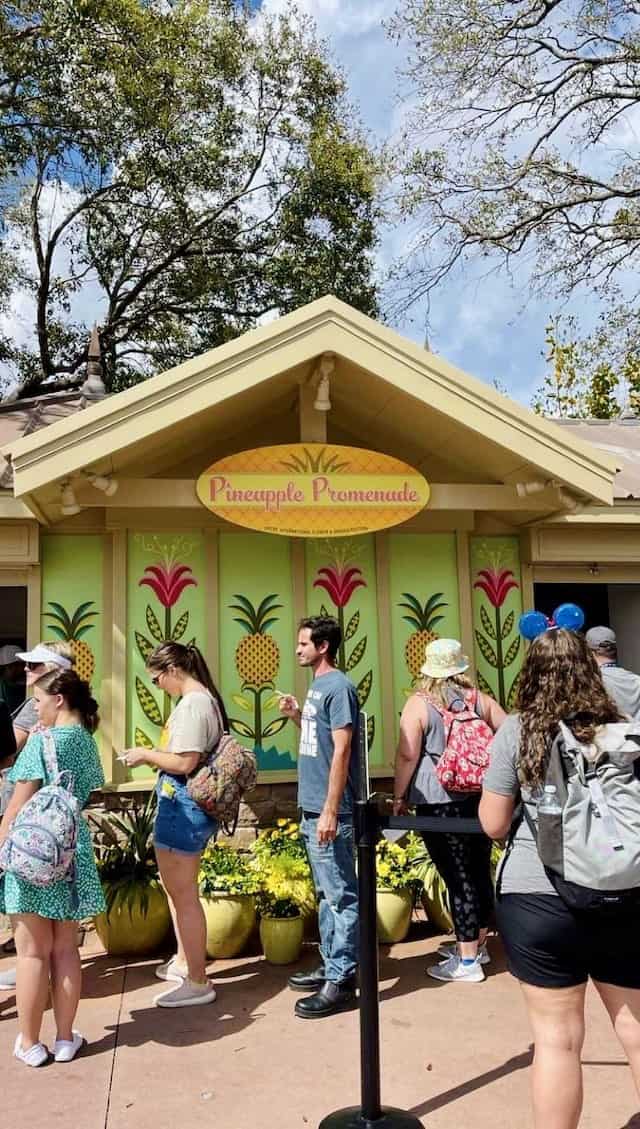 The drink in question can be found at Pineapple Promenade, which is at the Port of Entry. Food items include a spicy hot dog with pineapple chutney and DOLE whip. Beverages include the always popular violet lemonade. While there are not a ton of snack items, you will find plenty of beverages.
Can you guess which one who choose to try? The violet lemonade. Fellow writer Kate raves about this drink, and we hear from others how fantastic it is.
Frozen Violet Lemonade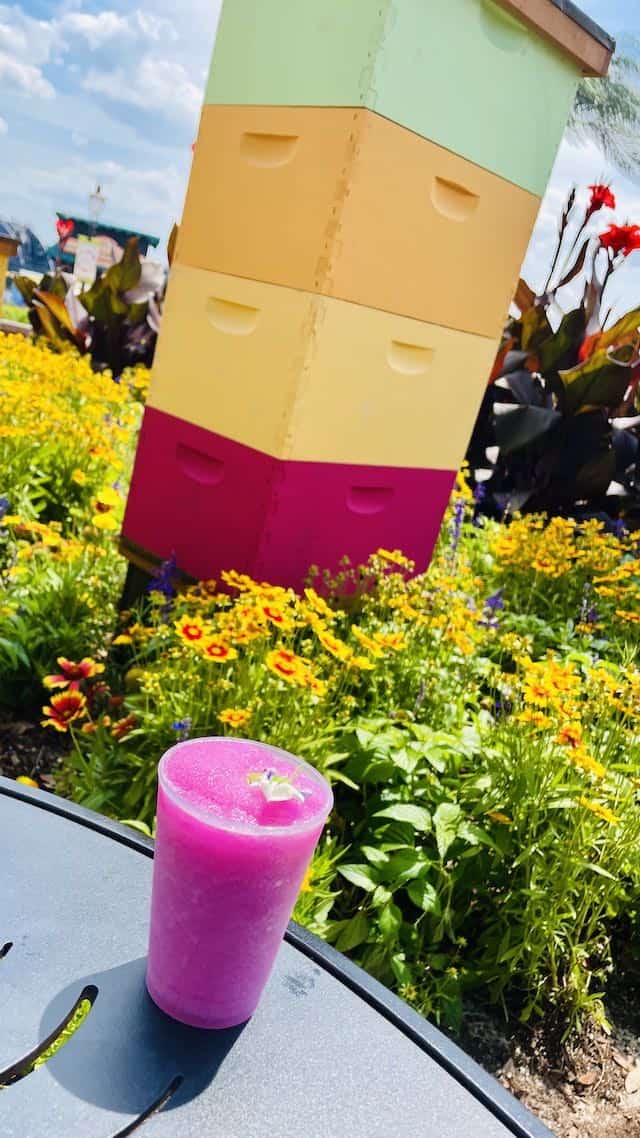 This frozen drinks costs $4.50 and is the perfect size for enjoying a cool refreshment on a hot summer day. It is also very pretty with a beautiful purple hue and an edible flower on top.
Its cost and appearance are where the compliments stop, however.
Both Donna and I took one sip and immediately looked at each other in disbelief. Did we order the wrong drink? Is this truly what people come to Epcot to enjoy? To us, the violet lemonade tasted fake. Our smiles in the photo below were before we tried the lemonade.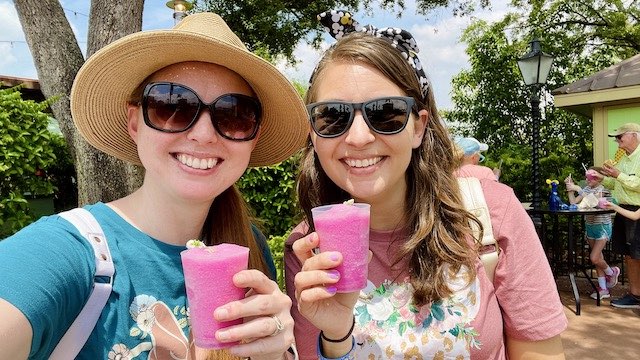 As you might suspect, the drink is lemonade with hints of violet. It is definitely floral and fruity but not in a good way. We found it to be overly sweet as well.
Instead, I prefer the orange wine sunshine slushy for a refreshing frozen drink at Epcot. You can find that at Citrus Blossom which is also in the Port of Entry. Read my review of the entire outdoor kitchen HERE.
What do you think of the violet lemonade? Do you agree or disagree with our review? Let us know in the comments below and on Facebook.